Word Count:
63000
Character Identities:
Gay
Summary: Does Fate Grant Wishes? Ryan O'Shaughnessy, owner of the Top o' the Morning Coffeehouse, is convinced of it. Besides brewing the best coffee in Rothcote and baking delicious pastries and cakes, he helps Fate with her errands, never minding that it's always someone else's turn to catch a bit of happiness. Not until he meets a man who takes his breath away. Detective Sergeant Ben Hobart has made a career of helping others. He never asks help for himself. Not even when a bad breakup leaves him with only his cat for company. Until he sets foot into Ryan's coffeehouse to investigate a break-in and finds what's missing from his life. Fate may grant wishes, but she doesn't hand them out for free. Can Ben let go of the past? And will Ryan find the courage to make a wish of his own? A sweet, sexy mm coffeeshop romance with a touch of magic and a cat.
A Box of Wishes
Pairing: M-M
October 20, 2022
Word Count:
21000
Character Identities:
Gay
Summary: Ethan Carson can't bring his father back, but he can give his widowed mom a perfect Christmas. He's spent all his savings on her wish list and found an epic tree. But when he starts to decorate with the family heirlooms, he finds her favorite ornament, the one his father bought on their honeymoon, is broken. The last time glassblower, Nico Kazan celebrated Christmas his boyfriend died. He woke up in the hospital alone and guilt-ridden. When Ethan, the object of his secret crush, asks him to recreate a broken Murano ball, the last thing he wants is to recreate a symbol of love—not when he knows love doesn't last. With Christmas orders coming in, only Ethan can convince Nico there's more to life than money. And only the magic of Christmas can open a heart sealed up tight. It'll take more than skill to recreate the Murano ball. It'll take a Christmas miracle.
A Hundred Promises of Love
Pairing: M-M
December 8, 2017
Word Count:
111200
Character Identities:
Gay
Summary: After surviving ten years in prison, Cameron Pierce is attempting to put the past behind him. He tries to adjust to his newfound freedom with a place at the halfway house and a job. But one lesson he learned in prison keeps him guarded: hope is a dangerous thing. Hunter Donovan, Assistant State Attorney, is a man of justice who loves a challenge. After a lifetime of putting his career first, a milestone brings him to a harsh realization—he's lonely. Hunter's world changes when he meets Cam. The wary young man intrigues him and awakens a desire unlike anything he's ever experienced. When Cam's past resurfaces and threatens to rip them apart, their budding relationship is challenged and Cam's hope for a future begins to dim. These outside forces hunting Cam will stop at nothing to send him back to prison. But they'll have to get past Hunter first. ---------- NOTE: Word count: 111,200. This story is a romantic suspense/mystery novel and the second installment in The Men of Halfway House series. Although characters reappear from book one, this story can be read as a stand-alone.
A Hunted Man
Pairing: M-M
April 28, 2014
Word Count:
32000
Character Identities:
Gay
Summary: Having survived one nightmare of a relationship, Justin Tesh thought he'd left the worst behind when he put his ex Peter behind bars. But when his new lover, Russell Pine, explodes in a fit of alcohol-fueled rage, Justin finds himself frozen with a fear he thought he'd long since worked through. While older, more experienced Russ is anxious to put the incident behind them, avoiding personal issues never works, and for Justin, his fear is an open doorway to demons both he and Russ need to confront. Despite their histories of loss and pain, Russ has faith in the promise of their relationship. But if he can't heal the wound he's inflicted on his lover's heart, he risks losing Justin forever to Peter's legacy of brutality.
A Wounded Promise
Pairing: M-M
March 4, 2015
Word Count:
52000
Character Identities:
Gay
Summary:
What's the perfect recipe for an emotional MMM romance? One autistic coffee shop owner, one morose mug maker, and a mostly cheerful police detective. Fie Morogh Russell goes off to war with a broken heart and returns with a shattered spirit. He hermits away in Bideford, Devon, making mugs, with his service dog, Haggard, for company. Post-traumatic stress turns every memory into a minefield, and life is dismal with one or two rare exceptions. Davet Heuse drags his younger brother to Bideford for a new start. Both autistic, the two siblings have fought hard to enjoy freedom by the seaside. While Davet runs a coffee shop from his tiny house, his brother pursues his dream at university. Detective Sidney Little has transitioned from military service to the police force easily. His unrequited crushes and his estranged father are the only points of frustration in his life. He hasn't quite figured out how to deal with either problem. When a tragic accident brings Davet's world crashing down around him, can Fie and Sid help him through the pain of loss? In this May-December romance with a twist, three men struggle through one obstacle after the other to somehow find themselves in love on the other side.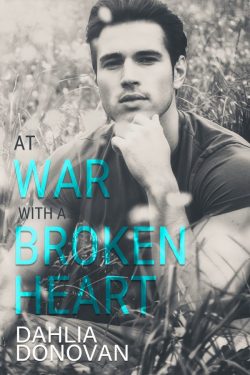 At War With A Broken Heart
Pairing: M-M-M
February 26, 2019
Word Count:
22000
Character Identities:
Bisexual, Gay
Summary: Catch up with Kirkby residents Scott and Davis as they navigate through the ups and downs of fatherhood, relationships, and juggling... balls. In two years, it's clear love can last, just as it can grow. Davis's business remains successful, Scott's clinic is going strong, and Libby is happy and content. But that doesn't mean real life is always perfect, nor does it mean fatherhood isn't as exhausting as it is wonderful. Needing a break from their daily routines, Davis and Scott head away for a weekend of uninhibited fun. With lots of laughter and dancing, Davis has never seen Scott so relaxed and comfortable in public. And he's not quite sure how to handle that. Worried that life in Kirkby is holding Scott back, Davis nearly makes the biggest mistake of his life. But Scott has other ideas. He doesn't need saving. What he needs is his man to step up and fight for their family and their future. And he has just the plan to do it. A True-Blue novella. I've Got You MUST be read prior to reading this story.
Becoming Us
Pairing: M-M
November 23, 2019
Word Count:
51828
Character Identities:
Bisexual, Gay
Summary: Leo should have looked where he was going. He shouldn't have run after his customer, who left behind his coffee in a rush. He should have seen that car coming… Leo wakes up in the hospital and realizes that his handsome nurse is the very same customer he rushed after … the customer he's had a crush on for nearly a year now. When Andy flirts with him, Leo can hardly believe his luck, but before anything can truly spark between them, Leo's life is thrown into complete chaos when he nearly becomes the victim of an illegal deportation scandal. Will his and Andy's budding relationship survive?
Coffee-to-Go
Pairing: M-M
September 18, 2018
Word Count:
64000
Character Identities:
Gay
Summary: A gambit for love, a half-baked revenge plot; one hot Seattle summer… Arnie One minute I'm minding my own business enjoying the sunshine, next I'm wearing my iced coffee. I'm going to teach Tobias Barrington a thing or two; the first: you don't always get what you want. I have no idea what the second is, I'll cross that bridge when I come to it. Falling in love with Tobias is not on my list of lessons.   Tobias I've never forgotten Arnie Ferguson, or the night we had together. When I find him again, I want to get to know him—as more than a friend. I may come from a wealthy family; but I know better than most that money can't buy happiness. But brash, socially awkward Arnie Ferguson makes me think happiness is possible when you let your heart choose.  Feinted Love is a first person, dual POV, following Arnie Ferguson and Tobias Barrington as they do their best to awkwardly fall in love. No cliff hanger, HEA guaranteed. Heat level, 3+.
Feinted Love
Pairing: M-M
September 17, 2020
Word Count:
30000
Character Identities:
Gay
Summary: Salvaje, aka Fetch - Leatherman, Cat, Masochist, and was looking for a new home. Kade, aka Kade - Kennel Master, Bar Owner, Pup Trainer, and too tired to take in another stray. Markus aka Bruiser - Bouncer, Guard Dog, Faithful Pet, and dragger of owners into new adventures he's sure he won't regret. Fetch didn't have to hit the road but his home didn't feel like home anymore after his owner of fifteen years died. Four years after wandering the country, he took up his cousin's offer to visit and put his feet up for a minute in Hartstone. What he found might just be worth sticking around for. This is the journey of a leather cat in a leather dog world who's gone half-feral trying to find his place in the world again. This MMM story is the last of the Kink Files and features a look into the world of Leathermen with a focus on handlers and leather pets. This story contains explicit sexual content between consenting adults, watersports, orgasm denial, chastity, primal, snark, and a feisty kitty who gives an overprotective pup a run for his money.
Fetch
Pairing: M-M-M
March 10, 2022
Word Count:
230,861
Character Identities:
Gay
Summary: The tiny Sierra Nevada community of Stone Acres looks benign on the outside, but it's been a hive of activity since gay men from Silicon Valley began moving in. The Old Town establishment is up in arms as newcomers challenge the conservative community to move into the new millennium. Along the way, gay couples find true love and a new home. Contains the stories: What's in a Name?: When barista Jimmy is dumped and gets drunk on his 30th birthday, a handsome, hunky bartender takes care of him, but is mum about his real name. When Jimmy presses him, the bartender makes the quest a game, giving him seven guesses and promising romance each night. For every wrong guess, Jimmy has to forfeit a hot, sexy kiss. Sounds good, but what's the catch? Redesigning Max: Out and proud award-winning designer Fredi Zimmer takes on straight outdoorsman Max Greene's cabin renovation. When he finds out Max is closeted and wants to come out, Fredi helps Max remodel not only his cabin but his life. Angered that Fredi has turned him, Max's former friends intervene. Will Fredi and Max win the fight for their happiness? Behr Facts: After CEO Abe Behr discovers discrepancies in his construction company accounts, he hires CPA Jeff Mason to help him find the embezzler. Searching for the culprit, they become closer, and Abe realizes he's gay. However, coming out to a hostile family and community may break up the couple before they cement their happiness. With so much strife, will love prevail? When Adam Fell: Jason's drug addiction ripped them apart. Does Adam want to get back together now that his former lover says he's clean? Relative Best: When hotel owner Zeke Bandy meets Vic Longbow, he sees stars. But Vic is in town to attend a wedding and to open an office, not to fall in love. Are they doomed as lovers because they're both too busy for happily ever after? Frank at Heart: What will it take to make hardware store owner Frank update himself and his store? Could the new man in town be the key to unlock Frank's life and future happiness? Waking the Behr: Ladies' man and small town contractor Ben Behr is blindsided by his lustful feelings for San Francisco entrepreneur Mitch O'Shea. Can a country mouse and a city mouse bridge the gap in their upbringing and expectations to find love? Short Order: Amid the happiness of the Christmas season, horticulturist Fen Miller and his landlord sous chef John Barton have some serious decisions to make. Fen must decide on a career and John on eluding his grim past. Together can they support each other enough to discover their happily ever after?
Foothills Pride Box Set
Pairing: M-M
July 31, 2021
Word Count: Information not available
Character Identities:
Bisexual, Gay
Summary: A product of his past, Black spends half his time saving lives and the other half taking them. Every day, a hard choice must be made and he's the man to make it. Long ago, he vowed to never love again; one-night stands with a willing body was all he ever needed. But along came Quill, and Black's life is irrevocably changed. He never expects something as simple as Quill's persistence to alter the way he not only sees the world, but how he lives it. Quill has bad taste in men and equally horrible luck. Growing up wasn't easy, surviving is even harder. When his past and present collide, he's convinced he'll finally witness his own destruction. But when an unlikely antihero steps in to protect him, his life is turned on its head. He's spent months flirting with the man of his dreams and hoping he'd take notice. But it turns out, being on Black's radar isn't all it's cracked up to be, and his idea of protection varies greatly from Quill's. Unknowingly sharing the same goal—burying their own pasts deeper than the fires of hell can reach—they're both unaware that jumping into that fire will do more than ignite their feelings, it could lead to their own demise. Will Black and Quill be consumed by the flames, or from these ashes, will they find their own happily ever after?
From These Ashes
Pairing: M-M
November 28, 2018
Word Count:
40020
Character Identities:
Bisexual, Gay
Summary: A Frost spirit who runs a coffee shop. A Cupid who works as a divorce lawyer. And magic in the air ... Raine's never been a conventional Cupid. He likes organization, his job as a successful lawyer, and plain black coffee, and he dislikes messiness, physical and emotional. He tries hard not to use his powers, and he's not planning to fall in love -- after all, he wouldn't trust it if someone fell in love with him. But the owner of Raine's favorite coffee shop just might challenge Raine's resolutions. Don enjoys his life. Even though he's a Frost, he finds comfort in giving people warmth: good coffee, a cozy refuge from the rain, holiday decorations, and overall cheer. But one gorgeous Cupid seems immune to Don's cheerfulness -- and he keeps coming back, day after day. Fortunately, Don's always liked a challenge...
Frost and Raine
Pairing: M-M
February 13, 2021
Word Count:
64800
Character Identities:
Bisexual, Demisexual, Straight
Summary: LOVE IS LOVE, NO MATTER WHERE YOU FIND IT! Architect Justin Bailey has been alone for over 20 years.  The love of his life, Rachel, died at 25, just three years into their marriage.  Ever since that loss, Justin had been unable to find love with another woman – nor was he sure he really wanted to.  His life revolved around his family and his dogs.  For him, day-to-day life was a routine, and romance was the memory of his wife and her captivating smile. Freddy Jameson was a loner when it came to affairs of the heart.  Sure, he had friends, but in his over 20 years of life, he never found someone he felt romantically attracted to – female or male.   He dreamed of loving someone, but he could never see the face, only the comforting green eyes.  He was content to work his coffee shop job and plug away at veterinary school, a few classes at a time. A chance decision by Justin to try a different coffee shop put him face-to-face with a young male barista, whose smile reminded him of Rachel.  For Freddy, the man he was serving had the very eyes he had been dreaming of.  Is it possible that the love of Justin's life lived on in this young man, born the day his wife died?  Could this handsome older man be the one Freddy was born to love? Join these two men as they navigate a relationship that neither expected, but each seemed destined to be a part of.  What they find on the way to their "Happy Ever After", is that even with "divine intervention", love will find its own way.  Love truly is love.
Hello Again
May 30, 2019
Word Count:
69000
Character Identities:
Bisexual, Gay
Summary: When a single dad and a newly outed veterinarian meet by chance, it takes red-cheeked conversations, a tentative friendship, and the willingness to put their hearts on the line to show these men they're made for each other.   Single dad Davis Jackson is busy balancing his coffee shop and being the best dad he can be. That doesn't mean he's not lonely. After a fumbling encounter with a man who looks as gorgeous as he does unhappy, Davis is left wondering who the mystery man is.   All Davis knows is that he has never felt such an instant attraction to anyone before, but when he discovers the brown-eyed man's identity, it's clear the recently out-of-the-closet veterinarian is lost and quite possibly broken.   A swoon-worthy low-angst stand-alone contemporary M/M romance featuring characters from LET ME SHOW YOU. 
I've Got You
Pairing: M-M
July 2, 2019
Word Count:
33,600
Character Identities:
Bisexual, Gay, Genderfluid
Summary: Hopeless romantic Eddie Kim acts out his favorite 'rescued by the white knight' fantasies through weekly D&D campaigns, but has almost given up hope of ever getting a real one. Then Callum, a mysterious redhead with freezing superpowers and a memorable kiss, saves him from a house fire before promptly disappearing. Then Eddie's friends look to Craiglist to relocate his hero. Unfortunately, the publicity brings down the kind of attention Callum has been trying to avoid. He's in town to clear his family name, and now the dangerous superpowered organization he needs to thwart knows he's back. The heat between Callum and Eddie flares, and Eddie insists on helping repair the damage his romantic notions have done. But that means embroilment in a nefarious plot, exploring a superpowered world Eddie didn't even know existed a week ago, and crafty foes trying to trick and use him. All that, while convincing Callum to trust him to be the white knight for once, instead of the perpetual damsel in distress.
In Distress
Pairing: M-M
March 20, 2019
Word Count:
95000
Character Identities:
Gay
Summary: It all starts with a kiss, but don't tread on his heart while he fetches his soulmate. This complete series omnibus contains all three novellas, The Kiss, Tread, and Fetch, as well as never-before-released bonus content for each story. Kink Files is a close look at kinks you don't normally see with a dash of romance. Follow Liam as he discovers his love for all things that crack loudly against his skin and a life with Gavin. Then discover a new world of kink alongside Darius as he eases his way into Abel's life, built on compulsions and obsessions. End your journey with Sal's sojourn through grief and winding roads at the doorstep of Kade and Markus and their leather-clad hands.
Kink Files Omnibus
SALE
Pairing: M-M, M-M-M
December 19, 2022
Word Count: Information not available
Character Identities:
Bisexual, Lesbian, Questioning
Summary: When the perfect little stumbles into your life, what are you to do? Lindy Rubin performed every task per her strict routine. She was speeding towards forty and becoming bored with her orderly life. When she began to assess the emptiness of her personal life, she hadn't expected the surprise destined to arrive. Was it fate that brought her a beautiful girl with teary, azure eyes to her doorstep? If so, who was she to deny her Little Love help in her moment of need? Author's Note: This Lesbian Romance contains elements of Age Play and Domestic Discipline (D/s), if those are subjects you find objectionable please don't read.
Little Love
Pairing: F-F
November 12, 2019
Word Count:
83600
Character Identities:
Gay
Summary: "Sometimes things happen, no one can explain. The boy's dad did his best after his wife died, but Sammy is Sammy, kissed by angels and sweeter than maple syrup. The why of it all isn't important. It's the nurturing and keeping him safe that counts. That's the kind of thing that makes heroes. And, doesn't everyone deserve a hero on their side?"   Sam Jensen is content pouring lattes for the tourists and citizens of Durango, Colorado. Oxygen deprived at birth, he has accepted that he's not normal and slower at most things others take for granted. When he spots the cute stranger with the enticing sashay standing at his counter, Sam is awestruck. Malcolm Meuli strolls into Branson's Books and Bagels seeking employment. What he doesn't expect is the gorgeous barista with the blinding smile happily serving coffee in the busy store. Drawn to his charisma and naiveté, Malcolm spends the next two years working with and fantasizing about the enigmatic Sam. When Sam suddenly asks Malcolm on a date, he's about to refuse. Dating the man folks say the angels kissed, isn't fitting for a someone like Malcolm, a homeless boy raised on a ranch for at-risk youth. Besides, a boyfriend doesn't fit in with Malcolm's five-year plan. Even the best-laid plans can go awry when fate refuses to follow life's blueprint. A smart man acknowledges the Fates are fickle vixens.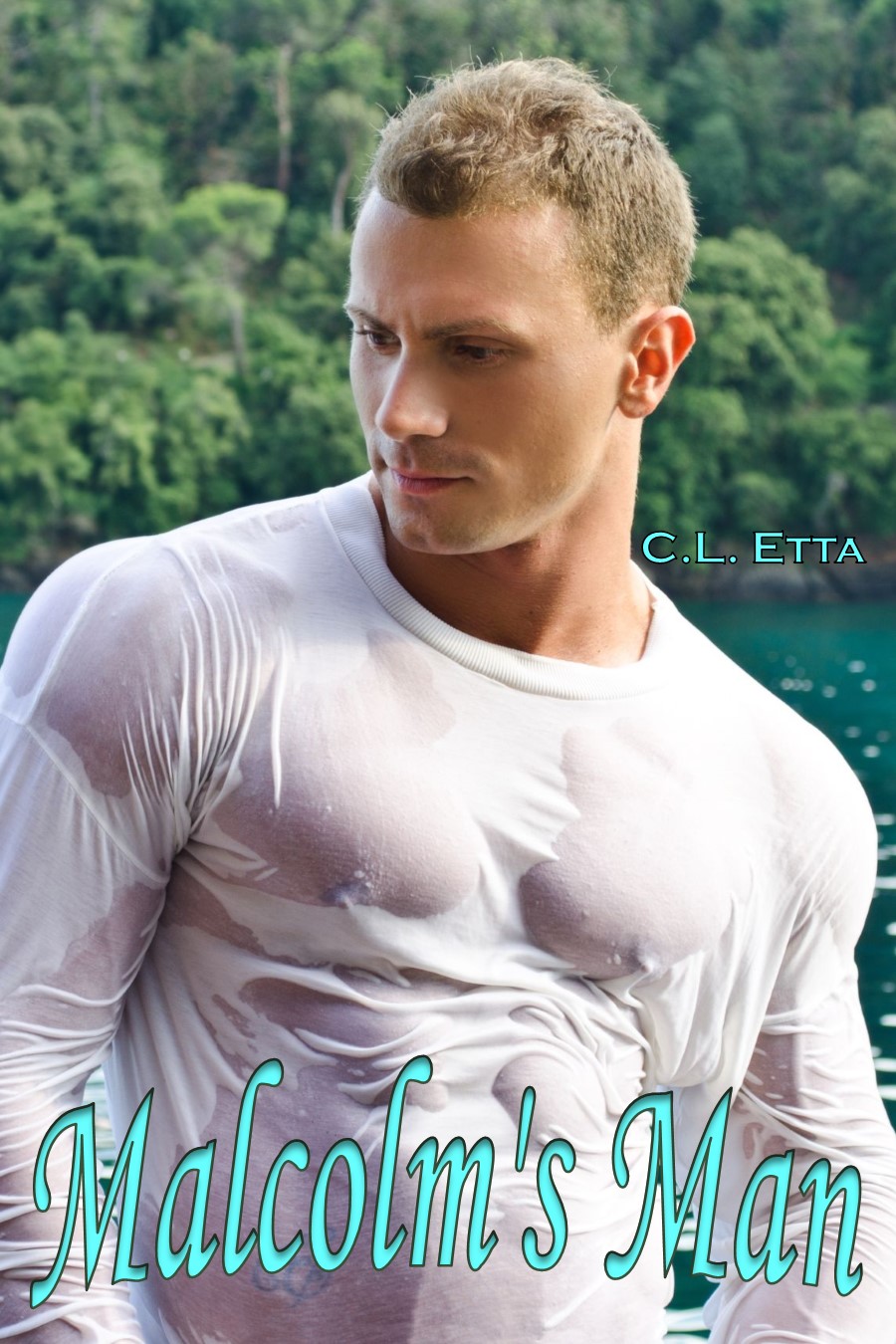 Malcolm's Man
Pairing: M-M
May 29, 2018
Word Count:
67642
Character Identities:
Bisexual, Gay
Summary: Edward Grey is a medical student by day, necromancer by night. He lives alone with the first zombie he ever raised, his childhood cat, Boo. Edward's life is simple: studying medicine, training his necromantic powers with his mentor, Mariel, and having weekly dinners with his parents. When he finds a very attractive corpse in a park and brings it home to reanimate, he creates a sassy, free-willed zombie who believes Edward is the one who murdered him. With no memory of his former life, Edward names the zombie Kit and tries to win his trust. Kit slowly adjuststo his new un-life with Edward's help, though he's still suspicious of Edward's role in his death and is convinced that Edward is hiding his former identity. Edward is very attracted to Kit, but understands why Kit doesn't trust him. As they become closer to one another, Kit turns to Edward for comfort and love. The fragile trust they've built together will be tested when Kit unexpectedly regains his memory and seeks revenge on his murderers.
My Zombie Boyfriend
Pairing: M-M
January 9, 2017
Word Count:
63500
Character Identities:
Bisexual, Gay
Summary: Edward Grey is no stranger to the undead; since raising his cat as a zombie when he was a child, he and his mentor Mariel have explored and developed his power as a necromancer. Despite everything he's learned, as a necromancer and a medical student, he's never encountered a ghost. While Mariel is unreachable in Haiti on mysterious business, a ghost wakes Edward in the middle of the night, claiming to be his grandfather. When the ghost offers to teach him about this different form ofundeath, Edward has little choice but to trust the spirit. After receiving a phone call from a young girl claiming her father is possessed, Edward and his Undead Canadian fiancé, Kit, must travel to an acreage in Kingston…Ontario. The haunting proves far more complicated than Edward could ever have guessed, and he finds himself pitted against an ancient evil determined to engulf everyone on the farm. Edward's love and connection to Kit will be tested, and his necromancy stretched to his limits as he has to find—and destroy—a twisted spirit more powerful than anything he's ever encountered.
My Zombie Fiancé
Pairing: M-M
January 20, 2017