get 4 free books each month
We're an inclusive library of romance titles across the queer rainbow. Use the book search, our filter search, or the menu bar links. Join our weekly newsletter list, and we'll give you four free ebooks (and you can sign up for more each month via the newsletter). You'll be able to add books to your TBR list and "favorite" authors. Questions? Email scott@queeromanceink.com.
our blog
By scott
/ September 21, 2021
Genre: Contemporary LGBTQ+ Category: Gay, Non-Binary, Trans MTF Reviewer: Maryann Get It On Amazon About The Book Landon Griffin has...
Read More
new from qri authors
Check out our "coming soon" titles here too.

The Alpha's Role: A Paranormal Romance (Valleywood Series Book #7)
Pairing: M-M-M
September 22, 2021
Strength Check (Dungeons and Dating #1)
Pairing: F-F
September 21, 2021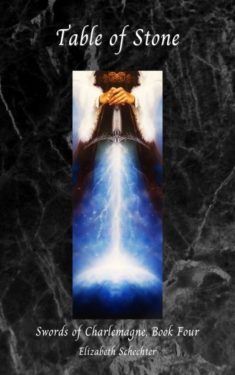 Table of Stone
Pairing: M-M, M-M-F
September 21, 2021
Thack's Angel
Pairing: M-M
September 21, 2021
Deep as the Ocean
Pairing: M-M
September 20, 2021
Summer Blood
Pairing: M-M
September 17, 2021
The Vampyr's Husband (D'Vaire, Book 25)
Pairing: M-M
September 16, 2021
Andre
Pairing: M-M
September 15, 2021
Not Over You
Pairing: M-M
September 14, 2021
The Hallowed Bloodline: Conundrum
Pairing: M-M
September 14, 2021
Beautifully Crushed
Pairing: M-M
September 13, 2021
Sky Dragon Lights Up
Pairing: M-M
September 13, 2021
Charlie and Me
Pairing: M-M
September 12, 2021
He Melted Us
Pairing: M-M
September 11, 2021
Embers
Pairing: M-NB
September 10, 2021
Firedrake
Pairing: M-M
September 10, 2021
A Deliberation of Dragons
Pairing: M-M
September 9, 2021
Coffee and Honeybuns
Pairing: M-M
September 7, 2021
A Marriage For Three
Pairing: M-M-F
September 4, 2021
Five Dead Herrings
Pairing: M-M
September 4, 2021