by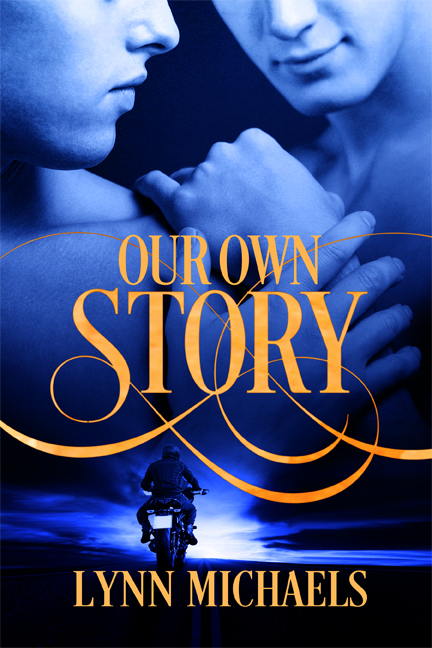 Editions:
ePub

:

$ 4.99

ISBN:

978-1-4874-1570-9

Pages:

97
Kindle

(Abkhazian)

: $ 4.99

USD

ISBN:

B07836PTFY

Pages:

139

When Tad Conway's ex-boyfriend, Bobby, returns after a long absence, he realizes that there are certain things in the universe he can't explain. Like spending the night in Bobby's arms only to learn that he'd died months before and is most likely haunting him. Oh, and that Bobby may be pushing Tad into the arms of another man.
Drew Sinclair has had a major crush on marketing guru, Tad Conway, for the longest time. After Drew's hired as an intern in Tad's company, he gets his chance to show his stuff—in and out of the bedroom. As Tad and Drew get to know each other better and maybe developing feelings for each other, will Tad be able to let go of his past and move on to a future with Drew?
Help can sometimes come where you least expect it. A gentle nudge from the mysterious beyond may be all one needs for a happily ever after.
Published:
December 8, 2017
Publisher:
Extasy Books
Editors:
Genres:
Pairings:
M-M
Heat Level:
5
Romantic Content:
4
Ending:
Click here to reveal
Character Identities:
Gay
Protagonist 1 Age:
26-35
Protagonist 2 Age:
36-45
Tropes:
Love Can Heal / Redemption, Slow Burning Love
Setting:
Business settings, camping
Languages Available:
English
Excerpt:
"Sounds good, but what are we going to do now?"
Drew shrugged. "Play cards. Drink."
"Make out?" Where had that thought come from?
Drew shrugged again, and a light pink blush rushed over his face.
Tad stepped forward and slid his hand behind Drew's head and pulled him down. Their lips met in a sweet, almost chaste kiss. It felt new and warm and fresh, so Tad pushed for a bit more, teasing Drew's lips with his tongue.
Reviews:
Tanja

on

Amazon Customer

wrote:
A bit of magic, a lot of romance

A lovely story about letting go and starting anew. A well-written contemporary romance with a touch of paranormal.
For three years now, Drew has feelings for one of his clients in the coffee shop, but Tad is less approachable than ever. There is a sadness around him that makes Drew want to embrace and protect him. Then one day Drew takes the plunge and shows him his portfolio in the hopes that Tad will like what he sees. Not only his work but also Drew himself. Tad has seen Drew alright, but he has a hard time letting go of his lost love, Bobby. Although they haven't been together for a long time, Tad still sees him every time he thinks of Bobby. This is where the magic comes in. I loved how the paranormal elements were woven into the overall romance story.
The road trip Drew and Tad take is the much-needed time spent together to get to know each other better. In the country, city boy Tad gets the peace to go through his feelings and to choose for Drew.

It is not an easy journey, but with mutual respect and understanding Drew and Tad find their happily ever after.
A contemporary love story with a touch of paranormal.... and coffee.