Word Count: Information not available
Character Identities:
Gay
Summary: Exiled to Earth for perhaps the worst failure in Irasolan history, General Teer must assimilate or die. Earth is too warm, too wet, too foreign, but he does the best he can even though human males are loud, childish louts whom he can't imitate successfully. When a grieving seaplane pilot strikes up a strange and uneasy friendship with him, he finds he may have been too quick to judge human males. They are strange to look at, but perhaps not as unbearable as he thought.
A Christmas Cactus for the General
Pairing: M-M
December 23, 2014
Word Count:
26000
Character Identities:
Gay
Summary: Being an OIL (Onsite Inter-species Liaison) for the Interplanetary Multispecies Pact has never been an easy job. In fact it's a crap job when stuck on a backwater nowhere planet like Earth. But cobra Yervath Sissal Naganos manages. The demotion was swift and heavy-handed, but he'll climb back out of this hell eventually. Humans don't meet his social needs, so, yes, it's been lonely and he tells himself he likes the solitude. That is, until IMP sends him an irritating  new assistant he never asked for. Now his peace is well and truly disturbed and his paranoid diplomatic reflexes have reawakened. The worst part is the kid didn't have to be so cute.
A Message From The Home Office
Pairing: M-M
August 25, 2020
Word Count:
47500
Character Identities:
Gay
Summary: Prince Itu Graus thought coming out in front of the entire royal court was bad. Being exiled by his father to the frozen wastelands where he struggled just to survive was harsh. But, running for his life is so much worse. His planet invaded and the royal family assassinated, Itu leaves his world one step ahead of a death squad. Hiding from those who want him dead and just trying to survive are now his only goals. Loka Chalce is known as a trader who travels the galaxy to buy and sell goods, but he has a secret life known only to a few as a licensed enforcer for the Interplanetary Council. When a contract comes across the com for a deposed prince who is running directly towards those Loka loves, he only stops long enough to be certain it is genuine before accepting the job. But what happens when the man you have been hired to keep from ever returning to his world turns out to be someone you would much rather protect?
A Prince's Ransom
Pairing: M-M
March 25, 2016
Word Count:
41535
Character Identities:
Gay
Summary: Selati, a big construct forced to work in the cobalt mines of Ilmare, is terrified of the overseers. Danger dogs his every breath, somehow the leader of his ragged work crew, and he finally has enough when the mine itself almost kills him. Humans or no humans, he refuses to let his crew die down in the dark. As his crew takes their stand in their bid for freedom, rescue comes. Freedom in the light and a whole new life awaits. It's a duty Aleledai takes great pride in, saving his fellow Caniean. Humans might have created them to mine and nothing more, but like all things, the Caniean are not the mindless beasts humans intended to work to death for resources. Selati's rescue is probably his greatest accomplishment, because something about this one becomes everything Aleledai was missing, that made freedom perfect. Humans don't let go of their things easily, though and war is coming, no matter what the Caniean want. The price of freedom is always high. Aleledai only hopes the price isn't everything he's found worth living for.
A Soldier's Horizon
Pairing: M-M
February 16, 2019
Word Count:
4500
Character Identities:
Gay, Pansexual
Summary: In love, time is relative, until they run out… Regulations limit time digger Ish and time cop Kabal, born years and worlds apart, to two dates a year, making every date precious. But when Kabal announces his retirement at their tenth anniversary, what should have been a happy occasion might be their last night together. ___________________________ Previously appeared in Storm Moon Press' Sweethearts & Seduction anthology
A Time Traveler's Valentine
Pairing: M-M
February 14, 2017
Word Count:
68500
Character Identities:
Gay
Summary: Adal has always loved Shiv. But when he declares that love, Shiv walks away and leaves him behind. Adal's father isn't interested in whether his only son finds love or not. In his mind Adal is the means to increase the size of the family farm and gain the grandchildren he wants. Adal is so much stronger than that and isn't going to allow himself to be used in such a way. Rather than submit to an arranged mating, he takes to the stars to find Shiv and make him listen. Shiv thought he was doing the right thing when he walked away from seventeen year old Adal ten long years ago. He couldn't believe Adal would be able to deal with the fact he was one of the elite Brethren, men trained in the art of delivering death. When he finds out Adal has been searching for him all this time, living through events that would have broken a weaker man, he feels responsible and just can't forgive himself. Jastl has only ever wanted to be one of The Brethren. And Shiv. When chance throws Adal and him together, he finally sees a way to have the man he's always wanted. His solution is for Adal to become his mate, at least temporarily, so they can win Shiv over together. Three men on a collision course with destiny. Alone, they merely existed, yearning for something more. Together, they just might learn that love can handle the worst life throws at you, and leave you stronger.
A Warrior's Strength
Pairing: M-M-M
October 19, 2015
Word Count:
239350
Character Identities: Information not available
Summary: To save the five culling worlds from his evil master, Seker, Owen Adler was forced to sacrifice himself, leaving his beloved husband, Jacek Tarasek, to survive alone on an alien planet. Haunted by dreams of his late husband, Jacek continues on toward a distant island—and, perhaps, the salvation he seeks. During a fierce lightning storm, Jacek tumbles down a sinkhole and wakes to finds himself the captive of a strange man in the thrall of an even stranger god. In this seeming Eden, Jacek might at last find contentment—if only he can put the past behind him. But the past has a way of finding him, no matter where he hides from it. In a botched escape attempt from his paradise prison, Jacek falls under the power of an old enemy, determined to take everything from Jacek, including the precious treasure he believes he's lost. Abundance of Light is the fourth and final book in The Dark Brethren Series, but can be enjoyed as a stand-alone story.
Abundance Of Light (The Dark Brethren Series Book 4)
Pairing: M-M
December 5, 2017
Word Count:
73900
Character Identities:
Gay, Pansexual
Summary: "It's not all about serving coffee and typing reports." Working for a secret organisation specialising in alien cover-ups, Connor Smith is no stranger to the abnormal or dangerous. His love life on the other hand… not so exciting. Until he reluctantly agrees to a blind date and meets the perfect bloke, Jason. Things are finally falling into place for Connor, so of course that's when he attracts an alien stalker. Noah Jones, ex-alien, has been stranded on Earth and forced to live as a human since 1648. Alone and detached from the world around him, Noah has spent centuries observing and recording humankind. In all that time, he's only experienced a connection with a human once… until he finds Connor. Even knowing Connor is in a relationship, Noah can't ignore their potential bond, or stay away. While dealing with missing alien artefacts, a dangerous and shadowy group of collectors, and the ever-present Noah, Connor finds his orderly life crumbling around him. At least he still has the perfect boyfriend… When Noah goes missing, Connor is forced to face the feelings growing between them and the mounting evidence that Jason isn't who he says he is…
Aliens, Smith and Jones
Pairing: M-M
October 1, 2018
Word Count:
52000
Character Identities:
Bisexual, Gay
Summary: Has kidnapping Zeus ruined Dargon and Alpha's chance at love? The sole survivor on a science vessel adrift in deep space, Zeus was adopted by the Emperor and Empress of the Mar'Sani, though he is both human and blind, and seen by many as unfit to join the royal family. Though they were able to repair his vision, Zeus does not trust his eyes, and the nobles of his parents' court refuse to ever trust a frail and treacherous human. Dargon Kal-Turak, along with his symbiote and lover, Alpha, command one of the most dangerous ships in the stars. After narrowly escaping a trap, they dock in a space port to make repairs but find that the Psionics hunting them are closing in fast. In desperation they kidnap the port's master mechanic, unaware that the man they've brought on board is more than he seems and will bring far more upheaval to their ship, their lives, and the stars than any of them could have imagined. **Alpha Trine is a 52k sci-fi romance. It was re-edited July 2018 and some concepts were expanded upon. Neither the plot nor characters were changed.
Alpha Trine
Pairing: M-M-M
August 9, 2019
Word Count:
79,000
Character Identities:
Bisexual, Questioning, Pansexual, Polyamorous, Straight
Summary: A rebel princess. An atomic arsenal. And three galactic heroes hot enough to singe any cybergirl's circuits. After seven days of danger and desire in a race through space against five hundred sexed-up suitors, a galactic mating contest is nearing its climax. Rebel princess Kaia defies centuries of sacred ritual to choose not one mate, but three to bring peace to her war-torn galaxy. Together, the space pirates' hellraising head honcho, the ice-cold imperial enforcer who stalks him, and the galaxy's most lethal telepath will rule at her side—and consummate their blazing passion in her bed. But Kaia's tyrannical father, worshipped as a god by billions, views her unconventional choice as the ultimate betrayal. In a universe where adversaries pretend to be allies and enemies transform into lovers, Kaia must defeat a cunning rival with a nuclear arsenal primed and pointed at her homeworld and enough atomic firepower to incinerate the galaxy she's sworn to protect. Will the fragile trust growing between Kaia, Dex, Zorin and Nero prove strong enough to avert the ultimate apocalypse? Will their risky alliance expose the secret truth to defeat her vengeful father? Or will he command his faithful fanatics to obliterate Kaia and all three of the men she loves? Atomic Angel is a steamy, angsty, enemies-to-lovers, fast-burn MMMF sci fi poly action romance and completes in the Astral Heat Romance series. Laura Navarre delivers turbocharged outer space action with three bi heroes, plenty of M/M and MMMF action, a fearless heroine, a completed cliffhanger series with a guaranteed happily-ever-after ending, and a whole lot of heat.
Atomic Angel
Pairing: M-F, M-M, M-M-F, M-M-M, 4+ or Other
February 8, 2022
Word Count: Information not available
Character Identities:
Gay
Summary: Un appel de détresse mystérieux amène l'équipage de l'Hermès jusqu'à un vaisseau militaire en perdition… et désert. À l'intérieur, du sang et des viscères jonchent les couloirs, et un seul survivant, prisonnier d'une cellule de détention. Attiré par le bel homme traumatisé, l'agent de com' de l'équipage, Isaac Ozawa, prend Turk sous sa responsabilité, lui offrant la gentillesse et la chaleur dont il a besoin après les horreurs qu'il a vécues. Isaac sait d'expérience ce que c'est qu'être différent, d'être un paria, et cela renforce leur lien. Jadis pilote prometteur, il a vu son cerveau être endommagé lorsque l'implant devant servir à piloter les puissants chasseurs de la flotte n'a pas fusionné correctement. Le cerveau de Turk n'en mène pas plus large. Le résultat d'une expérience militaire ratée, ses compétences naturelles ont été augmentées à un niveau dangereux. Lorsqu'un amiral sans morale et avide de puissance kidnappe Isaac et se sert de lui pour convaincre Turk de devenir l'arme cataclysmique dont il rêve par-dessus tout, les deux hommes et leurs compagnons se lancent dans une bataille éperdue pour leur liberté…
Attraction gravitationelle
Pairing: M-M
April 25, 2016
Word Count:
38000
Character Identities:
Bisexual
Summary: They call him Marrex the Monster. Deformed and wretched, Captain Marrex roams the black of space with only a pair of eccentric AIs for company. The curse in his DNA means a long, bitterly lonely life for the Ghelyxian, and it's a fate Marrex knows he can't change. After a long sleep in stasis, Juniper Bo wakes to discover he's an unwelcome guest aboard Captain Marrex's ship. Though he tries to stay away from the surly Ghelyxian, he just doesn't get why the curse is such a big deal—then again, Juniper knows his tastes are rather… unusual for a Human. When friendship blooms between Marrex and Juniper, they realize they face a future that neither could have predicted in their wildest dreams. 38 000 words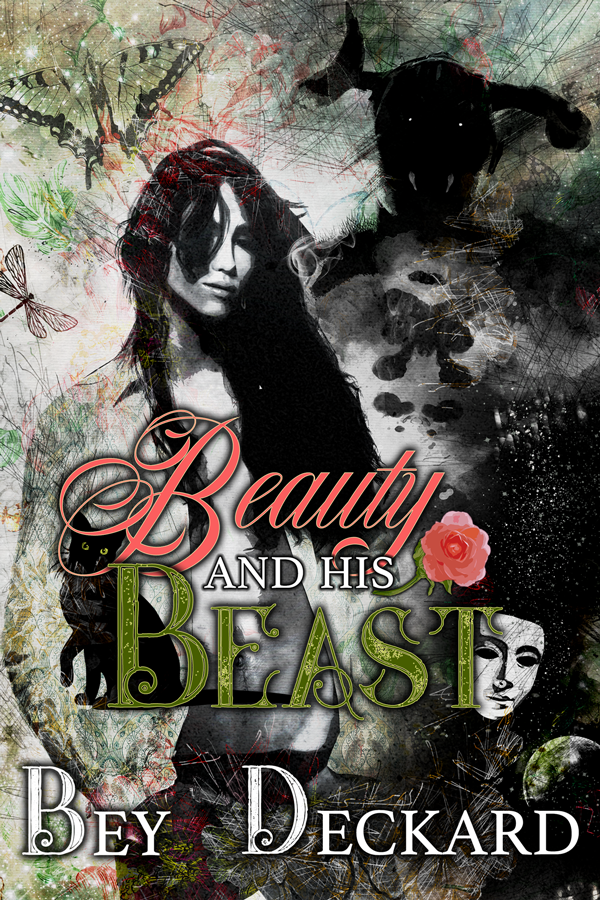 Beauty and His Beast
Pairing: M-M
December 4, 2017
Word Count:
93000
Character Identities:
Genderfluid, Lesbian, Non Binary, Pansexual
Summary: When a change in collective conscious sends the Outsiders, a group of aliens, to the shadows below the city, humans reason that the demonization of their peers is simply more "humane." There's no question, nor doubt. Just acceptance. Lydia had embraced that sense of "truth" for as long as she can remember. The daughter of a powerful governor, she has been able to live her life with more comforts than most. Comforts can be suffocating, though, and when the opportunity to teach Outsider children in their private, "humane" community becomes available, she takes it. What she finds beneath the city is far from the truth she had grown to know. There she meets Alessia, an Outsider with the knowledge and will to shake the foundation of all those who walk above ground. The two find a new and unexpected connection despite a complete disconnect from the technological world. Or perhaps in spite of it. Still, it takes a lot more than an immutable connection to change the world. Lydia, Alessia, and a small group of Outsiders must navigate a system of corruption, falsehoods, and twists none of them ever saw coming, all while holding on to the hope to come out alive in the end. But it's a risk worth taking, and a future worth fighting for.
Beneath the Surface
Pairing: F-F, M-F, M-M
January 19, 2018
Word Count:
99.927
Character Identities:
Gay, Straight
Summary: It's a fine line with power, it can be positive or it can be negative, depending on the person wielding it. Paden had been thrown off his planet of Eiravia, given the name of Darius, and left to forget his race and his family. Years have passed since then and he has made his way back to Eiravia and the man he loves. With Finnal's help, and that of his growing clan, he will make Eiravians feel pride again. His growing power is becoming known throughout the universe and he is slowly being talked about in hush tones as the Jewel, a shining star who can create wonders from changing a race to fixing a planet. Nothing much is known about him from the outside world, only the rare few that have the opportunity to understand his fears, hopes, and loves truly understand. Throughout the story, one man's journey is interwoven into Darius's. Vega is a cornerstone to the clan. He is a man who helps him work out issues and chase the shadows away. He helps him become something that is talked about in tales by firesides.
Beyond the Norm
Pairing: M-M
April 19, 2017
Word Count:
19852
Character Identities:
Gay
Summary: No government lasts forever, and the Third Confederation is no exception. With its collapse, the starship Midnight Ride has no choice but to run—from rebels, pirates, and warlords, with a cargo bay of political refugees who've been cryogenically frozen. Now, after centuries of drifting through space, trying to get home, the starship's systems are failing, and her occupants don't have much time left. Fortunately, they've wandered into a solar system containing a G-type star, and it's left to Chief Scout Hart and his scout pod Sarah to explore the sole planet that seems as if it might be hospitable. However, others call the blue and green planet home, and Hart must determine if they're a threat. Will what Hart finds on the planet be enough to ensure the survival of the Midnight Ride's passengers and crew, or will the desire for power overtake the refugees and lead to disaster?
Blue and Green Persuasion
Pairing: M-M
May 25, 2019
Word Count:
81000
Character Identities:
Genderfluid, Lesbian, Pansexual, Straight
Summary: Alessia is an Outsider—a member of the not-quite-human community that has recently been released from their underground prison. Shortly after their liberation, Alessia is given an ultimatum: obey all the United Earth Alliance's demands, or her mother will forever remain a hostage—a mother she'd believed dead for fifteen years. Reluctantly, she agrees, though she has no idea what those demands may be or how she will balance her obligations to the UEA with her responsibilities to her people and her family. As the UEA tightens its grip on humans and Outsiders alike, it becomes clear that meaningful social change will not be possible without a revolution. Alessia and her peers embark on a mission to discover just how far the government is willing to go to maintain their monopoly on power. What Alessia and her comrades discover, however, goes much deeper than they'd ever anticipated. Who are the Outsiders, really? What secrets of their destiny lay hidden within a top-secret space station? And why are the Outsiders linked to an emerging disease the UEA seems desperate to keep secret?  As they delve deeper, it isn't only Alessia's identity that will be called into question, but the fate of the entire planet.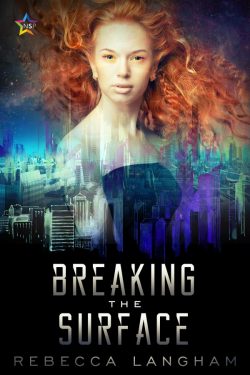 Breaking the Surface
Pairing: F-F, M-F, M-M
January 13, 2020
Word Count: Information not available
Character Identities:
Bisexual
Summary: Jennifer Bronwen, deep-space freighter skipper, sometime smuggler, and occasional blaster-for-hire is flat broke and in desperate need of a job. With her bills mounting and her ship one unlucky micrometeorite collision away from the scrapheap, when she's offered a lucrative contract for a risky heist, well, it's an opportunity she can't afford to pass up. Keera Naraymis, a secret agent on deep-cover assignment in alien space, has just one more job to finish before her mission is complete. Getting it right means making the galaxy a safer place, and taking a trip to the Terran homeworld should be simple enough. But in the espionage game, your enemies are never quite who they appear. When their lives collide with catastrophic consequences, Jen and Keera form an unlikely alliance to find out why anyone would want to kill either one of them. What they discover runs far deeper than they could ever have anticipated, and throws them into a race against time to stop a conspiracy that threatens to unravel a thousand years of peace in the galaxy of the Burning Suns.
Burning Suns: Conflagration (Book One)
Pairing: F-F, M-F
November 3, 2015
Word Count: Information not available
Character Identities:
Bisexual
Summary: Thrown into an unwilling partnership by a heist gone bad and a botched assassination, mercenary captain Jennifer Bronwen and changeling intelligence agent Keera Naraymis are on the run from just about everybody. If they can learn to trust one another, maybe they can figure out exactly how their lives got turned upside down. But right now, mired as they are in a game of cat and mouse in the bowels of a criminal's lair, that seems like a big if. On the other side of the galaxy, Admiral Kiith Kohath has an even bigger problem—a corrupted cohort of cyborgs intent on pillaging the Assembly systems. Tracking the enemy to the sites of their atrocities, Kohath and his team must piece together the Reavers' plan and determine their next target, preferably before they have a chance to slaughter yet another defenceless colony. With alliances and agreements fraying at the seams, and new and old trusts being put to the test, the personal and political stakes rise ever higher as Jen, Keera, and Kohath struggle to prevent the galaxy from slipping into all-out war…
Burning Suns: Conflagration (Book Two)
Pairing: F-F
August 9, 2016
Word Count:
14,151
Character Identities:
Gay
Summary: Dear Author, As Crown Prince to the human nation, I could have anyone I choose but to end the war between the humans and the griffons, I must marry the youngest son of the Griffon King. The night before I'm to be married, I meet a man who captures my attention at first glance but before I can talk to him, he disappears. How am I supposed to marry someone I've never met when I've finally found someone who's captured my interest? But I suppose it's for the best because no matter what, I'm determined to end this war… I just hope my betrothed is someone I can grow fond of… Photo Description: Photo 1: A tall man with short, dark brown, roman-cut hair, piercing eyes of indeterminate color, and high cheekbones in an oval, masculine face with pouty lips is walking towards the viewer. He wears a tilted gold crown with two red stones visible on front. He has a brown, thigh-length fur coat with a black fur collar, a dark brown scarf, and leopard-patterned gloves. His long black pants partially cover the top of his silver-studded black boots. Photo 2: A golden-tanned man with black pants hanging hip level and a muscular, shirtless back is facing away from the viewer with a black background. He has short, straight, ginger hair with brown and gold highlights. His left hand grasps a long silver sword at the hilt near the left side of his head, across his broad shoulders, and cut off from the picture to his right with his right arm hanging down. This story was written as a part of the M/M Romance Group's "Love's Landscapes" event. Group members were asked to write a story prompt inspired by a photo of their choice. Authors of the group selected a photo and prompt that spoke to them and wrote a short story. This story may contain sexually explicit content and is intended for adult readers. It may contain content that is disagreeable or distressing to some readers. The M/M Romance Group strongly recommends that each reader review the General Information section before each story for story tags as well as for content warnings.
Charon's Dilemma
Pairing: M-M
August 25, 2014
Word Count:
197000
Character Identities:
Ace, Bisexual, Demisexual, Polyamorous
Summary: Saving a life can change the course of history. Destin is torn away from his chicks and his bonded when the Terrens invade Aries 7. Experimented on in Terren labs, and made to work their mines, the GyrFalconi struggle to survive. Destin becomes their caretaker, endeavoring to save as many as possible, despite the emotional toll. Amidst the battle for survival, the universe shines on him and he bonds with not one but four people who give him a reason to keep fighting. When Valespia sends its Legions to the GyrFalconi's aid, Destin and his bonded are eventually freed, only to face new cruelties from their own people. Freedom comes with its own trials, though, as a divide forms in GyrFalconi society between the winged and the wingless. Destin and his bonded are given a chance at true happiness and they keep what they claim, no matter what. Tags: The Twenty-Year War where Terrens really mucked things up, so many hatchlings, Love not Lust (yes, using caps there seemed necessary), survivors, bisexual characters, all the cute hatchlings, talking to spirits, low heat, protective chantelle, evil empress, courageous stags, polyamorous, Destin keeps collecting bonded, avian species screech... a lot, non-human ace spectrum characters, found family, underestimated batore, so many stags, Mar'Sani mentor, did I mention the cutest chicks ever? CHERISH is the fourth book in the award-winning Valespian Pact series. Trigger warnings can be found in the Author's Note. Please download a sample of this book or use the Look Inside feature. 196,000 words.
Cherish
Pairing: 4+ or Other
December 1, 2021