Word Count:
111200
Character Identities:
Gay
Summary: After surviving ten years in prison, Cameron Pierce is attempting to put the past behind him. He tries to adjust to his newfound freedom with a place at the halfway house and a job. But one lesson he learned in prison keeps him guarded: hope is a dangerous thing. Hunter Donovan, Assistant State Attorney, is a man of justice who loves a challenge. After a lifetime of putting his career first, a milestone brings him to a harsh realization—he's lonely. Hunter's world changes when he meets Cam. The wary young man intrigues him and awakens a desire unlike anything he's ever experienced. When Cam's past resurfaces and threatens to rip them apart, their budding relationship is challenged and Cam's hope for a future begins to dim. These outside forces hunting Cam will stop at nothing to send him back to prison. But they'll have to get past Hunter first. ---------- NOTE: Word count: 111,200. This story is a romantic suspense/mystery novel and the second installment in The Men of Halfway House series. Although characters reappear from book one, this story can be read as a stand-alone.
A Hunted Man
Pairing: M-M
April 28, 2014
Word Count:
47570
Character Identities:
Gay
Summary: Nigel wouldn't mind if Asher called him Daddy if the age-gap didn't bother him so much. Nigel Blackburn has lived a full like as a private investigator. His job means he travels solo a lot, which is something he enjoys. He's a grouchy, stubborn dragon shifter who is better off alone. The last thing he wants is a mate and certainly not one so young. It doesn't matter that he finds little bobcat shifter, Asher Burkhart, sexy. But all Nigel's dragon wants to do is protect, which is good because danger drives into town. A Little Unsteady (Wingspan #4) is a continuation of Solid Ground (Wingspan #3). For the best reading experience, read them in order.
A Little Unsteady (Wingspan 4)
Pairing: M-M
October 9, 2020
Word Count:
73000
Character Identities:
Bisexual, Gay, Lesbian, Polyamorous
Summary: It's been five years since James, Tate and Sebastian moved in together to enjoy a three-way BDSM relationship and James is turning fifty. After enjoying a surprise party and thoughtful gift, the health crisis of a close friend necessitates a trip to Montreal, followed by a snowy Christmas getaway in Mont Tremblant. Soon, an unexpected event challenges the dynamics of the relationship. Will the sudden appearance of family members, old friends, and new acquaintances cause insurmountable problems or present an opportunity to demonstrate the real meaning of togetherness?
A Numinous Light
Pairing: M-M, M-M-M
March 27, 2015
Word Count:
120100
Character Identities:
Bisexual, Gay
Summary: Two men. One sweet dream of family and forever. Gabriel "Bull" del Toro loves his fast-paced globe-trotting job, but aches for an honest relationship and the trust that comes with it. After a few too many heartbreaks, he's nearly given up hope of finding that special someone. Until Ben. Born deaf, Ben is used to working twice as hard for what he wants, but risking a newfound friendship on an impossible dream is scary. After all, there's one lesson he's learned: everything is temporary—freedom, friends, even family. Neither man expects the undeniable spark between them or for every moment together to fuel that connection. For the first time, a happily ever after is within reach, but they must trust that the dream of acceptance, family, and a place to call home is more than a sweet fantasy. It can be forever. ———— A Sweet Man is an interconnected standalone within The Men of Halfway House series. It is a story about the power of love, the meaning of family, and never giving up on a dream. It includes wounded hearts, an age-gap romance, and enough cake and sweetness to give you a toothache.
A Sweet Man
Pairing: M-M
June 16, 2020
Word Count:
149,000
Character Identities:
Bisexual, Gay
Summary: The star of the University of Virginia theater department, Aidan Emery is lusted after and admired for living out and proud. He uses his talent and good looks to his advantage and never sleeps with the same guy twice. But his glamorous patina has been carefully honed to hide the pain he carries inside. Aidan wasn't always such a player. He starts college naively romantic, hungry for the attention he can't get from his workaholic father and mentally ill mother. Unfortunately, that leaves him ripe pickings for predatory professor Rodney Montgomery. Rodney's flattering regard seduces Aidan into a dysfunctional relationship that destroys his innocence. Life looks up for Aidan when he finally breaks free of Rodney's pull and moves to New York City to make it as an actor. Meeting sweet fellow actor Patrick Jaymes seems like the start of a fairy tale. But before Aidan can rebuild his life into happily ever after, family secrets rip him wide open, leaving him easy prey when Rodney decides he's not willing to let Aidan go.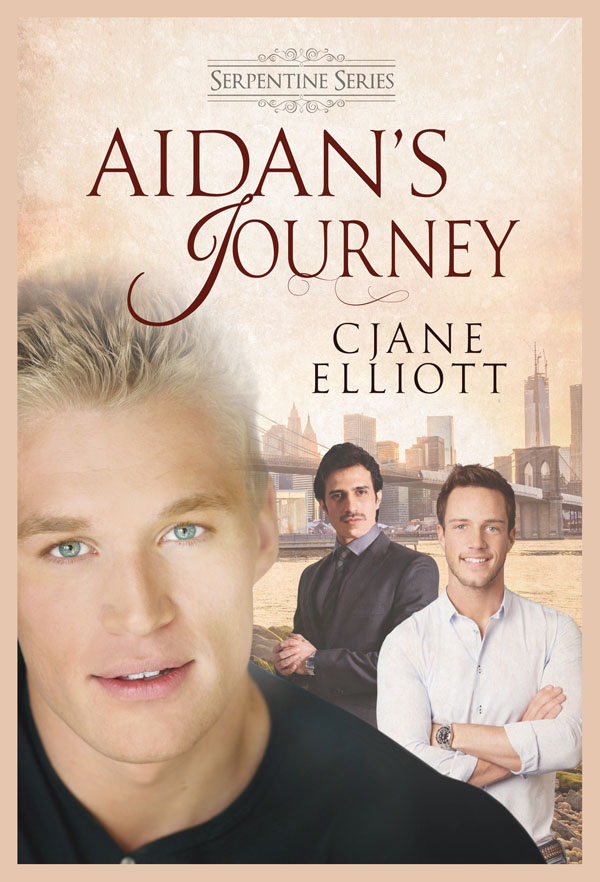 Aidan's Journey
Pairing: M-M
October 15, 2014
Word Count:
18000
Character Identities:
Gay
Summary: Escape with Leo and Zak in outback Australia as they discover it sometimes takes time, distance, and interfering family to amalgamate. After five years of living in the UK, it's time for Leo to return home to his dad's stud farm in outback Australia. He has no idea what to expect when he arrives. He didn't exactly leave with balloons and banners. Nope. His farewell involved destruction and his own heart split in two. He knows seeing the man who's always held his heart, Zak, is going to be awkward. The older farm manager made his feelings pretty damn clear when Leo hightailed it out of there. Leo quickly figures out life is going to get complicated and a whole heap more exciting as his trip home becomes so much more.  Amalgamated is a fun and steamy M/M short story in Becca Seymour's Coming Home collection. Stand-alone romances complete with heat, wit, and happily ever afters. 
Amalgamated
Pairing: M-M
September 28, 2019
Word Count:
12200
Character Identities:
Bisexual, Lesbian
Summary: In her teens, Jo spent a summer as a missionary in Chicago. After forty years, two divorces, and a daughter who won't speak to her, a postcard arrives in the mail. Now Jo must decide if she wants to attend a reunion. Going means seeing the woman she once loved and finding out if all they had was one summer or if there's a chance to start over. It also means facing the other women on her team. Maybe it's time for Jo to reconcile all her broken relationships. (Part of Never Too Late - a collection of nine stories featuring LGBTQIA characters over the age of fifty)
Ashes & Alms
Pairing: F-F
December 5, 2017
Word Count:
72579
Character Identities:
Bisexual, Gay, Non Binary
Summary:
A Dark Steamy Superhero Yaoi Romance
❤️former super-powered hotties returning to action!
❤️ second chance at love for a Hero and a Villain 
❤️ amazing secondary cast with their own love stories
BOOKS 1 - 6 NOW AVAILABLE ON AMAZON & KU
BOOK 7 - Series Finale - COMING IN APRIL 2021!
Several years past 50, Matt thought that his days as a Villain in the staged Chosen fights were long over.
But then his powers returned in the wake of a devastating attack that took the powers of all the active Chosen, perpetrated by a young Hero.
With no other choice, Matt goes to the one man who might understand what is happening to him - Colton. The man who was Matt's main rival back in the days of his fighting career. A man Matt hasn't seen since the day he burned out and walked away from the fights.
That would be complicated enough. But back then, they were also secret lovers. Matt walked away from that as well without a goodbye.
Now after nearly twenty five years, these two men are coming face to face for the first time. Can they handle their personal issues while trying to save the world from a Hero gone bad?
Trigger warnings for dub/noncon, super tragic backstories, explicit on page sex, angsty gay dudes, and cliffhangers.
Back Issues
Pairing: M-M
March 6, 2020
Word Count:
25000
Character Identities:
Gay
Summary: From the outside looking in, John leads a boring life by day as a professor at a small liberal arts school in San Francisco. His nights are saucy, sinful even, when he services clients as a sex worker. He's damned good at it, too, for reasons far surpassing simple technique, whether he's entertaining super-hunky coeds or fulfilling the fantasies of married men on the down-low. Because John has a secret. It's not that he's thirty-five and feeling washed-up or that he's got a crush on one of his clients. His secret could be he's buried his rural, Southern roots, or that Paul, his first lover and preacher from back home, still preoccupies his thoughts. Maybe it's the terrors he faced in conversion therapy as a teenager…but it's none of those things. John's secret is the Fountain, a mysterious well of energy within him he cannot control. Paul knows about the Fountain. So do John's parents. Despite their best efforts to protect their dogma, it will all come out now that Paul has called John home to Georgia. To Bethesda.
Bethesda
Pairing: M-M
November 5, 2019
Word Count:
23000
Character Identities:
Bisexual, Gay
Summary: Four short stories from the world of the Undead Canadian series, including two previously unpublished works!
Bits & Bones
Pairing: M-M
January 7, 2018
Word Count:
64000
Character Identities:
Gay
Summary: Long before he was a successful songwriter and black-belt badass, Blue was a survivor. He escaped a program designed to cure him. Instead, it left him near death with nothing to rely on but the kindness of a stranger. Hostile and headstrong, Blue needs a calmer influence to balance his fury. Someone to save him from himself. Brady's life was quiet and orderly until fate sent him a blue-eyed hurricane. Bursts of temper and flashes of despair batter his efforts to quiet the storm in a man he doubts he could tame. One drowning in the wreckage of his past. With a head full of lies and a body full of scars, Blue works to rebuild his life with the help of a man determined to prove sometimes trust is worth the risk. Blue features one of the most popular characters from the Saving Liam saga! Destined for greatness, he reveals the past that made him the scarred bad boy readers love.
Blue
Pairing: M-M
September 23, 2015
Word Count:
32200
Character Identities:
Gay
Summary: Phil needs to show Terry some restraint… Terry and Phil have begun what promises to be a very satisfying D/s journey together. Their rough role play was a success, and Terry is ready to allow Phil to have more control over him in all ways. But even Masters have doubts, and when things take an unexpected turn in Phil's film production career, he worries that he's not properly taking care of his boy. Phil's mentor assures him that taking charge of Terry and pushing his boy's boundaries are what's needed more than money. Terry craves his Master's control… Terry now knows that being submissive answers a need within himself he'd never realized existed. Then Phil takes their scenes to the next level as he introduces Terry to more extreme bondage. But will the return of an old nemesis from Master Gerard's BDSM gatherings spell real danger to Terry? Right as the Dom and sub decide to play with Master Gerard and his boy, Marco, the danger becomes even more frightening than they all could've imagined. Bondage Play is Book 2 in the Play Series, and is the continuation of Phil and Terry's D/s journey that began in Role Play. While this could be read as a standalone, it's best read after the first book. However, Phil and Terry still have their HEA with no cliffhangers! Warning: This story is intended for a mature audience and contains explicit content between consenting adults. The characters are a committed, monogamous couple, however, there is a scene of group play.
Bondage Play
Pairing: M-M
October 6, 2016
Word Count:
53660
Character Identities:
Gay
Summary: Kyle's best friend Marshall resurfaces and he's in a lot of trouble. Can the men at Kiss of Leather convince a former Dom to take on the mouthy sub? Master Derek and his new sub Corey have signed a contract and enjoy their first scene together. The love between them is strong and Derek is as protective of his boy as ever. The only thing left that would make their world perfect would be to bring Corey's ex-Dom and abuser to justice. The legal firm that represents Kiss of Leather is charged with hiring a private investigator to flush out the man who orchestrated Corey's gang rape. Stone Manning is hesitant to take the job, though. He was once wrongly accused in the death of a sub and swore never to enter a BDSM club again. But he owes attorney Glen Sharp his life after the lawyer got him acquitted. Their meeting is disrupted when Kyle's missing friend Marshall calls for help. Master Josh promises to help the mouthy Marshall get back on his feet under one condition—Marshall must sign a six month D/s contract as a full-time sub and prove he can fully submit to a man as well as learn to respect those around him. Stone Manning suddenly finds himself charged with taming the brattiest sub ever. In truth, the bigger the brat, the more his heart races with excitement. Marshall promises to be just the type of challenge to inspire Stone to be a Master again. As Stone learns more about him, he sees the pain that Marshall has always tried to numb with drugs and alcohol. Stone also sees a man he could love—if he can ever reach him. In the meantime, Stone and his investigative partner, Chuck, continue to search for Corey's attacker. The abusive Dom appears to have gone underground. But what they don't realize is that the closer they get to their prey, the more dangerous he becomes.
Bondage Rescue
Pairing: M-M
February 16, 2016
Word Count:
102700
Character Identities:
Bisexual, Lesbian, Questioning, Pansexual, Polyamorous, Straight
Summary: I never wanted to be queen. But I won't let just anyone take my place. Or my men. To defeat the Unseelie, our allies need their long-lost magic, and that means someone has to become queen. I had to leave both of my lovers behind in the human realm, and I can't return to them until I find someone worthy of the throne. Of course, nothing is ever easy, and I embark on a desperate plan to save the Fae by helping my fellow heir. Along the way, I'm drawn to another potential lover, even though we both know he should be off-limits. To become queen, Una needs one final consort, and she chooses one of my handsome, powerful guards. Suddenly, I'm not willing to surrender him. But who am I to stand in the way of our future queen? Note: 18+ only. In the six-book Our Fae Queen series, Glori will find limitless love with multiple Fae. Steamy group scenes in later books involve MFM, FMM, and MMFMMM. All intimate encounters are consensual. Mayhem. Magic. Romance. Expect unusual shapeshifters, new love and friendships, surprising betrayal, and two uncertain heirs finding their way in Bound to the Queen, the exciting third book of this new adult Why Choose romance and a turning point for Glori.
Bound to the Queen
Pairing: M-M-F, 4+ or Other
July 30, 2021
Word Count:
38301
Character Identities:
Gay
Summary: A widowed alpha is finally ready to love again, but his rejected mate left to protect his heart. Beta Kristoff Dumanovsky has loved his alpha, Jeremiah Tolliver, for years. However, Jeremiah wasn't ready to move on from the love he still had for his dead wife. When tragedy struck, Kristoff blamed his focus and left not only the Iroquois Pack but Jeremiah as well. When Stefan Mukhankin, an enemy from Kristoff's past threatens his safety, Jeremiah uses this as a reason to try and bring Kristoff home. It won't be an easy battle. Kristoff's survived before and feels he'll survive again. He was trained to elude the enemy even if it's the man he loves, so Jeremiah is in for the fight of their lives. Can an alpha help his mate believe their bond is true, or will his mate find yet another place to run?
Broken Promises
Pairing: M-M
February 28, 2020
Word Count: Information not available
Character Identities:
Gay
Summary: Jonathan Bills is a happy guy. He walked away from family commitments he knew he could never live up to, he's got his dream job as a personal chef, and he has amazing friends. So if he's getting a little too old for the kind of relationship he really wants, then he's going to work on being content with what he has. Until an old flame turns up when he least expects it, and in his inner circle of all places, where Jon would never expect to see the man. When Rush Devlin goes to his first get together with the group from the Playground, he's shocked to run into Jonathan, the volatile one who got away so many years ago. He's confused by the changes Jon has made in his life, but he's also impressed. Rush is also older and wiser these days, and it turns out that Jon is just the kind of lover he's been hoping to find, and to take care of. They blew up in spectacular fashion years ago, so how will Rush convince Jon that they're perfect for each other now, and that he's not looking for a much younger man to fill his needs?
Cabernet & Encores
Pairing: M-M
July 1, 2022
Word Count:
52,914
Character Identities:
Bisexual, Gay
Summary: It may be cold outside, but inside, the temperature is rising. When grad student Kevin Taggert goes home with his best friend for Thanksgiving, the last thing he expects is to drool over the guy's dad. Forty-eight-year-old Drew Freeman would love a relationship, but he never expected to find it with his son's best friend. When a last-minute change of plans leaves Drew and Kevin alone in a cabin the week before Christmas, the heat between them is too much to deny. Although they promise it'll only last the week, every day that passes brings them closer together. When Christmas Day arrives—along with Drew's son—can they salvage the relationship and the holiday?
Cabin Fever
Pairing: M-M
November 24, 2020
Word Count:
35000
Character Identities:
Bisexual, Gay
Summary: Brent Canter lived forty-seven years content with his life to have it all disappear with one life-threatening diagnosis. Cancer without hope of survival, yet he'd beat the odds. He had a successful business and a family he loved, yet he was missing something. That something was an adorable, younger man, and he didn't know what to do. Miller Andrews loves the silver fox, Brent Canter. The older man is everything he'd wanted in a partner. Brent was smart, caring, affectionate, and sexy. He is damn near perfect. When he needed a favor, Brent was the only person he thought to ask. Can one pretend kiss turn into the love of a lifetime for a man who thinks he only screws up and the other who questions if he can have a second chance at love with a younger man?
Chance at the Impossible
Pairing: M-M
Word Count:
76000
Character Identities:
Gay
Summary: A second chance to say 'don't let me go'. When paintings for an artist who disappeared roughly fifty years ago suddenly surface, Charlie and his friends decide it might be worth looking into what really happened. Besides, who isn't up for adventure and fun in Buenos Aires? But things go horribly sideways when Charlie stumbles across Dr. William freaking Monroe—the only man to claim and then destroy Charlie's heart. Now they're on the run, dodging bullets and digging for the truth. Charlie wants nothing to do with Will. It's his heart that's screaming for a second chance. Is it too late to get past years of anger and misunderstandings to grab the love that still burns between them? Charlie's Doctor is the first full-length novel in the Shadow Elite mercenary series and features stubborn men with poor communication skills, second chances, meddling brothers, explosions, and love on the run in Argentina.
Charlie's Doctor
Pairing: M-M
August 19, 2022
Word Count:
65000
Character Identities:
Demisexual, Gay
Summary: It's recent college graduate Zach Greenfeld's favorite time of the year and he's just received a temporary gig planning Lighthouse Bay's Christmas parade. Not only does it speak to his penchant for organization, it also puts him face to face on a daily basis with his unrequited crush—Holland Stone. But his new job starts off in disaster when the most important float—Santa's sleigh—gets damaged. Holland needs to win the Lighthouse Bay Christmas parade float competition in order to grow his new dollhouse-making business. The prize is an article in a major city newspaper, and nothing beats free advertising. Except, eager to help the adorable parade organizer, he volunteers to help fix Santa's sleigh, leaving no time to work on his own float, and putting his prize at risk. Damaged floats, snowstorms, and a last-minute parade emergency force Zach and Holland closer than ever. All they need is a little bit of Christmas magic to help them realize they belong together. Christmas Lane is a sweet, May/December, small-town Christmas romance with an HEA!
Christmas Lane
Pairing: M-M
November 29, 2018