REBECCA COHEN spends her days dreaming of a living in a Tudor manor house, or a Georgian mansion. Alas, the closest she comes to this is through her characters in her historical romance novels. She also dreams of intergalactic adventures and fantasy realms, but because she's not yet got her space or dimensional travel plans finalised, she lives happily in leafy Hertfordshire, England, with her husband and young son. She can often be found with a pen in one hand and sloe gin with lemon tonic in the other.
First published in 2011, Rebecca primarily writes gay romance but in many sub-genres (historical, sci fi, fantasy, contemporary), and she simply can't bear not to follow a story even if it is set in a different time, space or reality.
This author has been favorited by 6 users.
Contact Information:
Email Address: rebecca.cohen76@gmail.com
Books By Rebecca Cohen
Saving Crofton Hall
Pairing: M-M
November 24, 2014
Captain Merric
Pairing: M-M
April 6, 2018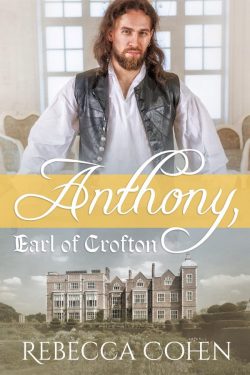 Anthony, Earl of Crofton
Pairing: M-M
April 25, 2019
The Actor and the Earl
Pairing: M-M
October 28, 2019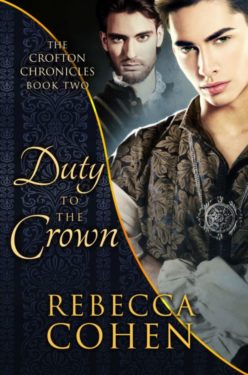 Duty to the Crown
Pairing: M-M
October 28, 2019
Forever Hold His Peace
Pairing: M-M
October 30, 2019
Not All Chocolate and Cuckoo Clocks
Pairing: M-M
January 26, 2020
James, Earl of Crofton
Pairing: M-M
April 10, 2020
Under Glass
Pairing: M-M
May 30, 2020