Word Count:
75000
Character Identities:
Gay
Summary: Rule No. 1 of being an assassin: Don't sleep with your mark. Eh. Alexei has never been big on rules. It's not his fault Soren is too sexy for words. And it's not like he knew Soren was the cat burglar he'd been hired to kill. But as they dodge other assassins, the CIA, and even the Russians to keep Soren alive and a stolen hard drive out of their hands, Alexei might be in even greater danger of breaking Rule No. 2. Never fall for your mark.
Accidental Lover
Pairing: M-M
July 9, 2021
Word Count:
70000
Character Identities:
Gay
Summary: A B&B owner takes on a posh hotel developer in this enemies-to-lovers story with plenty of South Florida heat. The grudge match is set to get nasty. Wesley and Nathan are willing to pull out all the stops to achieve their dreams. They just never expected the heat between them to carry over to the bedroom. After one reckless night burning up the sheets, Wes and Nathan can't stay away from each other. But is there any hope of them having their happily ever after when it means someone has to give up his dream?  All For Wesley is a standalone enemies-to-lovers MM romance with sneaking, spying, family troubles, helpful movie stars, one poorly timed hurricane, and all the feels.
All For Wesley
Pairing: M-M
October 4, 2019
Word Count: Information not available
Character Identities:
Gay
Summary: High Arcanist Delaney D'Vaire is the world's only dark wizard, something that has alienated him from his people since birth. Orphaned as a child, he is shuffled around until the Prism Wizard sees his potential, steps in, and enrolls him in school. Though he never truly feels like he belongs, Delaney excels. Graduating at sixteen, he applies to a unique sanctuary, and his life forever changes when he is accepted. Delaney has the family he's always wanted; surrounded by love and support, he's grown into a young man, giving everything to help the people who still scorn him, though he continues to doubt himself. All he needs now is his mate, but Delaney is skeptical that even Fate could come up with his perfect match. Vampyr Lord Grigori Volkov is the genius of his family. Numbers line up in his head, and he loses sight of the world around him. At fourteen, young Grigori creates a nearly synthetic version of blood to sustain his people, saving countless lives. Content to remain out of the spotlight, his involvement is kept from the general public. Since then, Grigori has spent most of his time alone in his lab, learning all he can and pushing his limits. At twenty-six, Grigori is content with his solitude and doesn't believe Fate has him in her sights. When the High Arcanist and the Vampyr Lord appear at the same event, they are stunned to find that Fate indeed has a plan for them. Reeling from their discovery, the mates set upon the task of getting to know each other. It does not take them long to find common ground, but as Delaney and Grigori build their life together, old foes will test them and their entire family. The path Fate has laid out for them is not simple, but they must be strong enough to trust in each other and stand together rather than alone to learn what it truly means to become D'Vaire.
Becoming D'Vaire (D'Vaire, Book 11)
Pairing: M-M
March 14, 2019
Word Count:
75000
Character Identities:
Bisexual
Summary: The rings have been selected. The champagne placed on ice. The cake decorated. And the pre-wedding sex is off the charts... Lucas Vallois and Andrei Hadeon are finally ready to walk down the aisle. There's just one small problem. A ghost from Lucas's past shows up days before the wedding, desperate for help. Against his better judgement, Lucas and his best friend, Ashton Frost, plan a fast trip back to the one place they swore they'd never go: their hometown in Oklahoma. But the danger is worse than they expected. Now, they're in a race to track down a killer, keep a young girl safe, and get Lucas back in time to say, "I do."
Blaze
Pairing: M-M
June 22, 2018
Word Count:
98000
Character Identities:
Bisexual, Gay
Summary: Grey Ackles The Soul Weaver feels useless. A burden endangering his brothers. The last battle with the pestilents cost Grey his sight and powers. Now he's dependent on his vision rehabilitation therapist Cort to learn how to function on a daily basis. But as he grows closer to Cort, Grey is left wanting his powers back for a new reason—how will he ever know if the man he's falling for is actually his soul mate? Cort Newton There is some really weird stuff going on at that house. Spell books, guns, and a giraffe in the backyard? But no matter how strange it gets, Cort is not going to leave the grumpy writer. Adjusting to sudden blindness is hard for everyone, but Grey clearly has deeper reason for needing his vision back at any cost. Cort just wished Grey would confide in him. Even with Grey's secrets, Cort has never been drawn to a man like he is with Grey and he will do anything to keep this man safe. Blind Warrior is the third book in the Weavers Circle series. It includes fast-paced action, running through Savannah, secrets, shapeshifting, brainwashed assassins, a gorilla, sexy times, fun with water, insecurity, three crazy old ladies, and magic!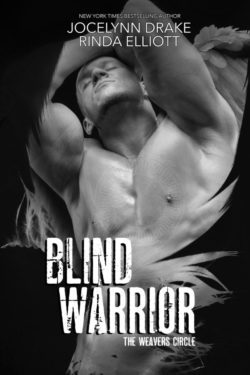 Blind Warrior
Pairing: M-M
November 20, 2020
Word Count:
32200
Character Identities:
Gay
Summary: Phil needs to show Terry some restraint… Terry and Phil have begun what promises to be a very satisfying D/s journey together. Their rough role play was a success, and Terry is ready to allow Phil to have more control over him in all ways. But even Masters have doubts, and when things take an unexpected turn in Phil's film production career, he worries that he's not properly taking care of his boy. Phil's mentor assures him that taking charge of Terry and pushing his boy's boundaries are what's needed more than money. Terry craves his Master's control… Terry now knows that being submissive answers a need within himself he'd never realized existed. Then Phil takes their scenes to the next level as he introduces Terry to more extreme bondage. But will the return of an old nemesis from Master Gerard's BDSM gatherings spell real danger to Terry? Right as the Dom and sub decide to play with Master Gerard and his boy, Marco, the danger becomes even more frightening than they all could've imagined. Bondage Play is Book 2 in the Play Series, and is the continuation of Phil and Terry's D/s journey that began in Role Play. While this could be read as a standalone, it's best read after the first book. However, Phil and Terry still have their HEA with no cliffhangers! Warning: This story is intended for a mature audience and contains explicit content between consenting adults. The characters are a committed, monogamous couple, however, there is a scene of group play.
Bondage Play
Pairing: M-M
October 6, 2016
Word Count:
104,000
Character Identities:
Bisexual, Gay
Summary:
Caelan wants his throne back. The bargain has been struck, and it's time to return home. But the situation is worse in Erya than he previously suspected. Betrayal runs deep in the streets of Stormbreak, and finding people he can trust will be treacherous. He has no choice, though. He's fighting for his birthright, and maybe even a little revenge if he can get it. Will the gods come between him and the crown? Or worse, him and Drayce? Breath of Life is the second book in the six-book Godstone Saga fantasy series and is not a standalone. The story contains explosions, gods with secret plans, hidden romance, a prince set on revenge, magic, and lots of delicious angst.
Breath of Life
Pairing: M-M
November 12, 2021
Word Count:
100000
Character Identities:
Bisexual, Gay
Summary: Clay Green A brotherhood? Monsters? Goddesses? Magic? The world has become a strange place. After a life on the run, Clay Green is rescued by a crazy old lady with a shotgun and an even crazier story about monsters, goddesses, and a secret brotherhood. Gifted with the power of the earth, Clay must locate his missing "brothers" before invading monsters can destroy everything. As if that's not enough to contend with, Clay can't keep his hands off the man trying to rebuild the plantation house he's temporarily living in. Dane Briggs Something strange is going on… Dane knew restoring the old plantation house wasn't going to be an easy job, but at least none of the clients were going to be underfoot. Since losing his wife and child, the only way Dane can keep going is to focus on the work. But that focus crumbles the second Clay appears covered in blood and barely hanging on to life. Mystery and danger cling to Clay and the other men who suddenly show up. A smart man would walk away. Dane chucks smart out the window in favor of hungry kisses and the silken slide of skin against skin. He doesn't understand what's happening, but there's no question that Clay needs him. He's just not sure his heart can survive being broken again if something happens to Clay. Broken Warrior is the first book in The Weavers Circle series. It includes fast-paced action, explosions, hurt/comfort, sexy times, animal shenanigans, wounded hearts, three crazy old ladies, and magic!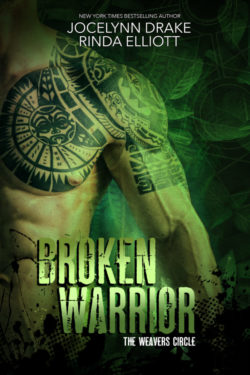 Broken Warrior
Pairing: M-M
April 24, 2020
Word Count:
76000
Character Identities:
Gay
Summary: A second chance to say 'don't let me go'. When paintings for an artist who disappeared roughly fifty years ago suddenly surface, Charlie and his friends decide it might be worth looking into what really happened. Besides, who isn't up for adventure and fun in Buenos Aires? But things go horribly sideways when Charlie stumbles across Dr. William freaking Monroe—the only man to claim and then destroy Charlie's heart. Now they're on the run, dodging bullets and digging for the truth. Charlie wants nothing to do with Will. It's his heart that's screaming for a second chance. Is it too late to get past years of anger and misunderstandings to grab the love that still burns between them? Charlie's Doctor is the first full-length novel in the Shadow Elite mercenary series and features stubborn men with poor communication skills, second chances, meddling brothers, explosions, and love on the run in Argentina.
Charlie's Doctor
Pairing: M-M
August 19, 2022
Word Count:
97000
Character Identities:
Bisexual, Gay
Summary: The Final Confrontation Caelan is done being a pawn of the gods. He's been herded and molded by the liars and manipulators. He's put the lives of his family in danger again and again. And he is done. It's time to face the mad Goddess of the Hunt in the last place any of them want to go—the Ordas. If they're lucky, the special assistance he's called in will arrive in time. But no matter what, Caelan will protect his family…at any cost. City of Blood is the sixth and final book of the Godstone Saga series and is not a standalone. The fantasy with a modern twist contains danger, secrets, broken gods, desperate kisses, dragons, possessive boyfriends, magic, lots of delicious angst, and one last round of a deadly game.
City of Blood
Pairing: M-M
July 1, 2022
Word Count:
101000
Character Identities:
Gay
Summary: Vampires slaughtered my family. No one believed me until I met some new friends, who promised to help me get justice. But nothing prepared me for Marcus Varik. Tall, dark, and mind-numbingly sexy. But he's also shy, protective, and adorably eccentric. Oh God, I should have never agreed to betray him.  Hopefully, it's not too late to fix my mistake before I lose more people I love. Claiming Marcus is the first book in an MM paranormal romance series that has vampires, betrayal, annoying brothers, music, heartbreak, hope, sexy times, and a raven named Ozzie.
Claiming Marcus
Pairing: M-M
October 31, 2019
Word Count:
65000
Character Identities:
Gay
Summary: It takes a hacker to catch a hacker. But that's just the day job. At night, this "reformed" hacker has set his sights on catching a certain PI with a love of cowboy boots and no-strings hook-ups. >On loan from Ward Security, IT specialist Quinn Lake must work with detective Shane Stephens on a high-profile case. While Quinn might look like the perfect nerdy cliché against Shane's sexy confidence, Quinn knows how to push all Shane's buttons in the bedroom. The real trick will be getting Shane to stick around for more than one night before the hacker can end their snooping…permanently. Dantès Unglued is a standalone, opposites attract MM romance with sneaking, spying, a meddling silver fox father, a nosy ex-boyfriend, sexy times in an office chair, and all the feels.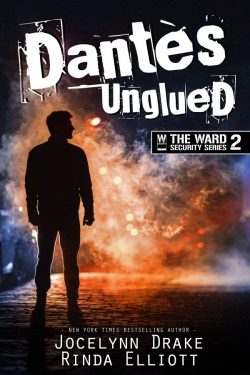 Dantes Unglued
Pairing: M-M
January 24, 2018
Word Count:
75000
Character Identities:
Gay
Summary: Someone is trying to kill Marc Foster. Attempted poisoning was bad enough, but when the would-be killer messes with the brakes on Marc's precious Porsche, the art dealer admits he needs help. He just wasn't expecting help to be quite so dark and sexy. Royce Karras loves his job at Ward Security. He's making up for a lifetime of bad decisions and a bloody past he'd rather forget. But Marc isn't the spoiled rich boy he thought he'd be protecting. Sticking close to Marc as his "boyfriend" gives Royce insight into his toxic family, but it also reveals a brilliant, compassionate man who completely disarms Royce. Against his better judgment, Royce finds himself falling. But can they find a way to make it work when Royce's past threatens to tear their lives apart? Their future hinges on a lost Renaissance painting, six Bichon Frises, and a pornographic Robin Hood. No worries, right?
Deadly Dorian
Pairing: M-M
April 13, 2018
Word Count:
100000
Character Identities:
Gay
Summary:
New Expanded Content for Deadly Lover!
Justin Mallory is an assassin. But he's really a good guy. He has years of bad decisions to make up for, starting with agreeing to join the CIA after being recruited out of the Marines. No reason to add more black marks to his soul. Now he chooses the jobs and he works always alone. It's safer that way, and he can make sure the good guy always wins. But this job…he can't do alone. Two scientists are dead and a dangerous drug is on the cusp of winning FDA approval if he doesn't track down the culprit behind the lies and murders. Gabriel Prescott is a well-trained, efficient, and cold-blooded killer. After a brutal betrayal left his lover dead, Gabriel is out only for himself. But when this lucrative contract lands in his lap, he can't pass it up. Even if it means working with the unpredictable and insane Justin Mallory. Dodging bullets and secret meetings force them to depend on each other. And one hot, frantic night together leads to a hidden sweetness and questions of whether they could possibly have something more.
Author's Note: 
As a gift to readers, I have expanded the original 
Deadly Lover
 by nearly 20,000 words, giving readers a deeper understanding of Justin and Gabriel. Furthermore, I have added the short story 
Lover Calling 
to the special edition so you can enjoy even more of these fun assassins.
Deadly Lover: Special Edition
Pairing: M-M
March 1, 2021
Word Count:
49000
Character Identities:
Bisexual, Gay
Summary: 35. Newly divorced. Single dad. Jack Reynolds never thought he'd be wading back into the dating pool at this point in his life. To brave the singles scene, Jack decides he needs to lose his dad bod in favor of something a little more cut. And getting back into shape is a lot easier with the help of his new friend, Corbin Barnes. But then, Corbin just has a way of making everything easier and fun. Even with his family drama, Corbin keeps Jack laughing with his amazing sense of humor and those sexy smiles. Whoa…wait a minute! Sexy smiles? Yeah, Jack can't deny it. Corbin is a very sexy man. Jack treasures his friendship with Corbin, but is he willing to risk it to take a chance on something that could everything he dreamed of…with a guy? A very sexy, sweet, younger guy. Jack might need a little Christmas magic to figure this one out and still get his happily ever after. Defrosting Jack is a standalone MM holiday novella that has two cute kids, a meddling younger brother, a disapproving father, a sexy nun, a sprinkling of Christmas magic, and dirty fun with dessert.
Defrosting Jack
Pairing: M-M
November 29, 2019
Word Count:
98000
Character Identities:
Gay
Summary: Ian Pierce is the chef and part owner of the hottest restaurant in Cincinnati, his chosen family is full of happy relationships, and the scruffy, snarky cop who has been haunting his dreams is one step closer to being in his bed. But everything comes crashing down when the past he narrowly escaped nine years ago comes to a deadly head. Hollis Banner was enamored of Ian at first sight. He's kept his distance, knowing the gorgeous, self-confident man is out of his league. Yet there's no standing aside when Boris Jagger escapes a raid. Jagger's world has been nearly destroyed and this time, the crime boss is coming after Ian and his friends personally. Hollis will do whatever it takes to keep Ian safe as they escape to a safe house with a couple of Ian's overprotective friends. And Ian finds himself in a race to unlock painful memories—memories containing information that could take down the very last of Jagger's illegal operations forever.
Devour
Pairing: M-M
April 27, 2017
Word Count:
85567
Character Identities:
Gay
Summary: The eldest son of the Cwylld rulers, Cadlyr hates being part of a notoriously war-hungry tribe reviled by everyone. Cadlyr knows there is no way to escape the cycle of violence that is to be his life, so when he meets his other half at his first elven gathering, he is delighted. Cadlyr can now make plans to leave the Cwylld and gain a fresh start. Observing the tradition of their people, he agrees to be mated the following day. But Cadlyr has no idea what awaits him. A few years after the death of his parents, Evlithar is trying to figure life out, and he's heard horror stories of the Cwylld. Despite his attraction to Cadlyr, he's terrified of tying himself for eternity to an abhorrent elf tribe, so he comes up with a desperate plan. With the help of his cousin, who happens to be the chieftain, Evlithar lights a fake pyre and has Cadlyr invited to his funeral. The decision is a rash one that changes lives forever, and not necessarily for the better. Two millennia later, everything has changed. The last of the Cwylld and residing in a vibrant sanctuary, Cadlyr is determined to repair his tribe's sullied reputation. Evlithar remains hidden behind the scenes, but his tribe is looking toward the future. Living worlds apart, both are convinced by their families to attend the annual elven gathering. When Cadlyr spots a man resembling Evlithar, he is sure it is a ghost. As they come face-to-face, choices from the past cannot be ignored, and they must work through secrets and lies. Will it be enough to overcome Evlithar's decision to disregard fate?
Disregarding Fate (D'Vaire, Book 8)
Pairing: M-M
June 7, 2018
Word Count:
95257
Character Identities:
Gay
Summary:  Dra'Kaedan of Leolinnia was born with a mark of Fate proclaiming that someday he would be the Grand Warlock. Standing in his way are those who wish for his power. After spells are carved into Dra'Kaedan's back, he begins life anew as a familiar called Ayden. With no memory of his past, he is shuffled off to a cottage while a brutal elven tribe destroys his people.  Minutes after Brogan shifts into a dragon for the first time, his best friend is banished from their court. Loyal to the core, Brogan follows him through the castle gates of their old home and Court D'Vaire is established. Considered cursed by dragonkind, the D'Vaire's are ostracized and after six centuries of loneliness, Brogan is desperate to find his mate.  As a familiar, Ayden struggles between a voice inside him that insists he is something more and his warlock's stringent set of rules. He finds himself torn as he and Brogan try to find common ground. Can the pair find love and will Dra'Kaedan find out his true destiny before it's too late?
Dra'Kaedan's Coven (D'Vaire, Book 1)
Pairing: M-M
August 30, 2018
Word Count:
102065
Character Identities:
Gay
Summary:
Drindyr Duke Dravyn D'Vairedraconis is a quiet man who finds happiness amongst his plants. His affinity for living things astonishes those around him since he doesn't have a drop of druidic blood in his veins. Awed by his talent, his family grows convinced that someday when Fate pairs him, it will be a druid that is at his side. Someone to care for and who shares his love of gardening would be a dream come true for Dravyn.
Killian the Dwyer is a man broken and his secrets are plenty. Once the leader of the Circle of Druids, he handed off his duties and escaped, his whereabouts unknown. Rumors abound that he makes his home high in a tree in a faraway land. He is missed, and many who care for him reach out to no avail. Full of pain and taking comfort in his solitude, Killian only leaves the sanctity of his leafy abode to answer an invitation he finds himself unable to ignore.
Killian makes his first public appearance in centuries, and when he locks eyes with Dravyn, they discover they are mates. Astonished, neither man says a word and Killian retreats. Two and a half years of silence on Killian's part have passed, and Dravyn is tired of waiting. He wants the other half of his soul but is convinced Killian won't do for the job. Fearful of what the future holds but afraid of defying Fate, Killian cannot help being intrigued by the talented dragon. As they settle in Dravyn's expansive garden, if the pair can find common ground, they might just discover the seeds to grow a love without limits.
Dravyn's Garden (D'Vaire, Book 15)
Pairing: M-M
January 16, 2020
Word Count:
40000
Character Identities:
Gay
Summary: Drew Hopkins has had his eye on chef, Carson Mills, since he took the job at Wilton Cottage Bed & Breakfast. He's always finding reasons to visit the kitchen to flirt with the sexy big guy, hoping to catch his interest. Carson wants nothing to do with the tempting front desk manager even if Drew is cute as hell. He tried romance with a coworker, and it cost him everything. When Drew's flirting finally gets to him, the grumpy chef snaps and says something he truly regrets. Hurt, Drew withdraws completely, and it doesn't take Carson long to realize he'd been more tempted than even he knew.
Drew & Mr. Grumpy
Pairing: M-M
August 13, 2019