by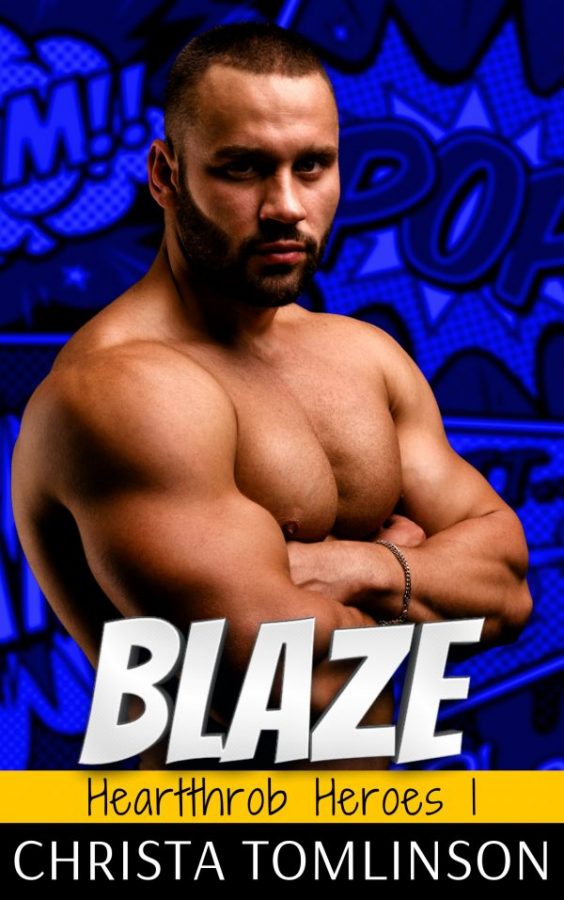 Fighting villains is easy. Falling in love is hard.
Blaze. St. Louis's elusive superhero. In the dark of night, he wages war against the city's criminal masterminds. Once the sun rises, he's Jordan Wells, quiet custom body shop owner. Jordan has accepted that it's his destiny to walk alone in the shadows… until the night he meets Daniel. The sweet, untrained submissive seeks a Dom, and Jordan would love to take on the role.
Jordan dreams of dominating the young man, of finding respite from his harsh life as a lone vigilante by losing himself in Danny's softness. Unfortunately, past trauma has taught the superhero that letting others into his world leads to tragedy. Jordan knows he should let Danny go, but he can't seem to tear himself away from the submissive's gentle smiles and soft kisses. Can Jordan risk a relationship with Danny when his life as Blaze is rife with danger?
BLAZE is Book One in a steamy D/s superhero romance series. It has dramatic rescues, hot D/s sex, and evil villains. If you love shipping your favorite superheroes you'll want to give the Heartthrob Heroes series a try!
Tags: Sci-Fi, Superheroes, Tortured Hero, Size Difference, Multicultural, Hurt/Comfort, Sunny & Emo, BDSM
Published:
October 6, 2019
Genres:
Pairings:
M-M
Heat Level:
5
Romantic Content:
5
Ending:
Click here to reveal
Character Identities:
Gay
Protagonist 1 Age:
26-35
Protagonist 2 Age:
18-25
Tropes:
Big Character / Little Character, Everyone is Queer, Hurt / Comfort, Rescue
Word Count:
101000
Setting:
St. Louis, Missouri
Languages Available:
English
Series Type:
Same Universe / Various Characters
Excerpt:
Blaze braced his palms against the brick wall on either side of Danny's head, caging him in. The lightning grew closer, flashing in the sky behind him.
"Is that all you want from me? Comfort?"
Danny ran his tongue over lips gone dry from his rushed breaths. "What do you mean?"
"I see the way you react to me. Your pupils are blown. Your pulse speeds up. And you lick your lips."
A gloved finger touched the center of his bottom lip, gently tugging it down. Danny trembled as he fought not to lick his tongue out again and taste the leather of Blaze's glove.
"What else do you want from me, Danny?"
Danny was too overwhelmed, his head too filled with Blaze to answer. The warm scent of leather and his skin. The power radiating from him. The commanding presence that urged him to drop to his knees and submit. Blaze slowly pulled his finger away but he didn't move out of Danny's space. He leaned in, his intent clear.
READ MORE
Although he had plenty of warning, Danny gasped as their lips met. Blaze kissed him with fierce passion, dominating his mouth, demanding Danny submit and let him take control. And for several moments of blissful surrender, Danny gave in to the demand, returning the kiss with equal passion, while letting Blaze lead. But he was a one-man kind of guy. He'd couldn't kiss Blaze hours after he'd kissed Jordan. Besides, he didn't know this man. Had never even seen his face. He shouldn't be making out with him in dark alleys. As much as he hated to do so he tore his lips away and turned his face to the side.
"I shouldn't... We should stop."
COLLAPSE