Word Count:
311000
Character Identities:
Gay, Lesbian
Summary: Everyone has secrets… but some are fatal. 1932, London. Late one December night Simon Sampson stumbles across the body of a woman in an alleyway. Her death is linked to a plot by right-wing extremists to assassinate the King on Christmas Day. Simon resolves to do his patriotic duty and unmask the traitors. But Simon Sampson lives a double life. Not only is he a highly respected BBC radio announcer, but he's also a man who loves men, and as such must live a secret life. His investigation risks revealing his other life and with that imprisonment under Britain's draconian homophobic laws of the time. He faces a stark choice: his loyalty to the King or his freedom. This is the first in a new series from award-winning author David C. Dawson. A richly atmospheric novel set in the shadowy world of 1930s London, where secrets are commonplace, and no one is quite who they seem.
A Death in Bloomsbury
Pairing: F-F, M-M
November 10, 2021
Word Count:
37,000
Character Identities:
Gay
Summary: Sheriff Avery O'Rourke has tried to obey his strict Christian faith and lead a "normal" life. In 1923 in a rural East Texas town, "normal" means heterosexual. A cholera outbreak has made Avery a young widower, so he is married to his job. When a murder investigation forces him to confront his truth, will he finally be able to accept being gay? Veterinarian Garland Sands has returned from Europe to take over his father's practice. Struggling with shellshock (PTSD) and heartbroken by the suicide of his French lover, he resigns himself to a quiet, solitary life as a country vet. But the murder of the town doctor brings the sheriff to Garland's doorstep looking for help with the investigation. Seeing Avery awakens dormant feelings. Can he love a man who hates what he is? This isn't the lavish 1920s of The Great Gatsby. This is the flip side of that coin—rural East Texas. No electricity. No indoor plumbing. No flappers. In 1923, the timber barons have left and racism, homophobia, and sexism thrive. A Little Sin is a realistic mystery with unlikely heroes and a timeless romance between lovers caught in a world where their love is forbidden. This book contains steamy sex scenes and is intended for adults only.
A Little Sin
Pairing: M-M
February 24, 2018
Word Count:
20043
Character Identities:
Bisexual, Lesbian
Summary: A New F/F Fantasy Romance from the author of Cynthia and Eve. Book 1 of 'The Fae Souls'. When I first arrived at the mansion, I couldn't remember anything. My name, how I'd got there or who the people were around me. I knew I was a woman, and the pink dress and brown ankle boots I wore felt vaguely familiar, but nothing more. It wasn't long before I was told my name was Celina. I was given a suite to stay in and encouraged to prepare for the mysterious Prince Eldran's masquerade party. I found everything I needed in my suite, other than the answers I sought. Fragments of memory hinted at dark experiences, at love and loss, but there was no context and I was uncertain about my history and what the future might hold for me. A stranger at the time, Sorcha found me alone as I sought solace in an empty room. I discovered she too had missing memories, and in her I found a person to talk to. A friend and more, but did we have a chance? A Masquerade in Time is a romantic novella of just over 20,000 words, which contains strong steamy content and language.
A Masquerade in Time
Pairing: F-F
June 26, 2017
Word Count:
26000
Character Identities:
Gay
Summary: Being an OIL (Onsite Inter-species Liaison) for the Interplanetary Multispecies Pact has never been an easy job. In fact it's a crap job when stuck on a backwater nowhere planet like Earth. But cobra Yervath Sissal Naganos manages. The demotion was swift and heavy-handed, but he'll climb back out of this hell eventually. Humans don't meet his social needs, so, yes, it's been lonely and he tells himself he likes the solitude. That is, until IMP sends him an irritating  new assistant he never asked for. Now his peace is well and truly disturbed and his paranoid diplomatic reflexes have reawakened. The worst part is the kid didn't have to be so cute.
A Message From The Home Office
Pairing: M-M
August 25, 2020
Word Count:
56,700
Character Identities:
Gay
Summary: One Orphan. Two New Dads. And One Scary-ass holiday...coming up.  When Nathan and Og fell in love, little did they realize their union would end up in an unexpected adoption: that of the six-year old runaway child they found at Hope House. Now her first Christmas is fast approaching, and everything is hard for the orphan who's never had a real family. She's still dealing with ghosts of the past, and she's trying to do it alone. How can Nathan, Og, and the whole gang at Hope House, show her everything Christmas can be, in a forever family? Most importantly, how can they make sure that the Refuge Bay community's unparalleled Christmas magic will work its special miracle…on her? Come and celebrate with all of Refuge Bay this holiday season!
A Refuge Bay Christmas #1: Their Daughter's First Christmas
Pairing: M-M
December 14, 2020
Word Count:
105,980
Character Identities:
Bisexual, Gay, Genderfluid, Questioning
Summary: Olympic-size dreams come at a price. Openly gay college swimmer Ian Harrington feels like he's fighting against a current of tragedy. He's grieving the loss of his parents and best friend, and now he's dealing with a toxic coach and judgmental brother. But he won't let that stop him from chasing his dream: Olympic gold. Ricky Chavez has just about everything he wants in life: a great career, a supportive family, and a side gig as drag queen Rosie Riveting. The only thing he's missing is a partner to share it all with. When the two men connect after Rosie's performance, they're immediately drawn to one another. But it's never that simple. Ricky isn't the type of man to hide, and with Ian's coach breathing down his neck, he can't openly love a drag queen without making waves. They'll have to brave deep waters to make it to the finish line.
Advance & Retreat: The Midwest Series Book 4 - Ian & Ricky)
Pairing: M-M
July 14, 2020
Word Count:
88084
Character Identities:
Gay
Summary:
Introduction to the set
With the Queen due for her annual visit to Balmoral Castle, Constable Aidan Williamson has been transformed overnight into an undercover detective for Police Scotland. He's managed to emerge from his first case (
Where There's Smoke
) with only a bullet wound and a few other scars no one can see. He's also become deeply attracted to Kenneth Logan, an enigmatic hermit who chooses a stone tent and hard floor over a comfy flat with a soft bed. His second case (
Deep Fury
) takes him once more to a property owned by Her Majesty—but this time another monarch takes top billing. A very old secret hidden by Queen Victoria has become a cause for murder. At her famous Widow's House on a lake in the Highlands…and in his own private life with a hot Scot named Logan…there's a smoldering deep fury at work, and Aidan's determined to get to the bottom of it. In
Spilled Passion,
a hidden crime has been uncovered in the same place the royal party is set to visit soon. Aidan, rookie dick, is struggling to confront his demons—and his angels too. Who's the killer? A pillar of the local church…a couple of horny adolescents…a protective kinsman of the dead man's wife…or the sweet widow herself? This time around, the edges are blurred more than ever in a mystery and a buried secret that spill all the way into serious romance.
Aidan Undercover: The Box Set
SALE
Pairing: M-M
May 20, 2020
Word Count:
149,000
Character Identities:
Bisexual, Gay
Summary: The star of the University of Virginia theater department, Aidan Emery is lusted after and admired for living out and proud. He uses his talent and good looks to his advantage and never sleeps with the same guy twice. But his glamorous patina has been carefully honed to hide the pain he carries inside. Aidan wasn't always such a player. He starts college naively romantic, hungry for the attention he can't get from his workaholic father and mentally ill mother. Unfortunately, that leaves him ripe pickings for predatory professor Rodney Montgomery. Rodney's flattering regard seduces Aidan into a dysfunctional relationship that destroys his innocence. Life looks up for Aidan when he finally breaks free of Rodney's pull and moves to New York City to make it as an actor. Meeting sweet fellow actor Patrick Jaymes seems like the start of a fairy tale. But before Aidan can rebuild his life into happily ever after, family secrets rip him wide open, leaving him easy prey when Rodney decides he's not willing to let Aidan go.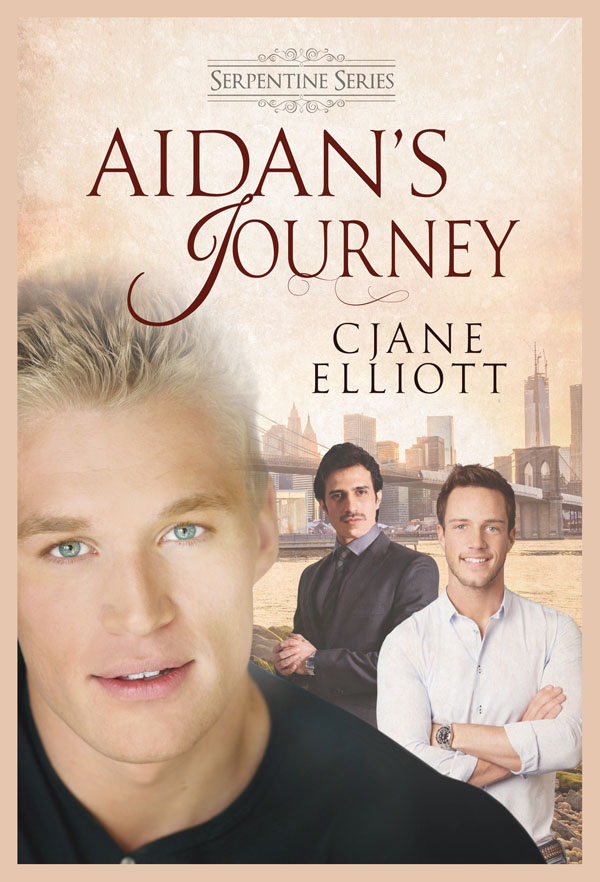 Aidan's Journey
Pairing: M-M
October 15, 2014
Word Count:
49,361
Character Identities:
Gay, Intersex
Summary: After Skyler Hanson's professor impregnates him and kicks him to the curb, and after his family banishes him, he ends up at Pine Wood Falls. All alone and uncertain about where his life is heading, he's taken in with open arms. All the other omegas help put some of his concerns at ease, especially his new friend Lucas. What starts as a friendship soon blossoms into cuddling and wearing lingerie together, which moves onto many nights of passionate sex. But they have never heard of an omega pairing before and are scared of the consequences of their relationship, so they decide to keep it secret. Along with his belly, Skyler's worry about getting thrown out of Pine Wood Falls grows while rumors about Lucas and him begin to float around. Soon, things start to get a bit tense between them, and their relationship might not make it out alive.
An Omega Kind of Love
Pairing: M-M
October 22, 2019
Word Count:
67000
Character Identities:
Bisexual, Gay
Summary: A tale set in Stuart England, where the king's life depends on his most loyal of subjects. Anthony Redbourn, Earl of Crofton, delights in his reputation as a charming rogue. Life is never quiet at the court of King James I, especially with his good friend and secret lover, Sebastian Hewel, by his side. As an actor with the celebrated King's Men, Sebastian has his own admirers, but neither man has eyes for anyone else. When a plot against His Majesty is uncovered it threatens Anthony and Sebastian's charmed lives, and they are dragged into the political intrigue and the race to save the king from danger. Fear that a traitor is linked to the King's Men leaves Sebastian and Anthony with no choice but to stage a very public dissolution of their friendship, so Anthony can be free to be the patron of a new rising actor, and Sebastian can be the prodigy of another noble. It is a dangerous game they are playing to expose the plotters and still find a way to meet in secret, as Anthony is adamant that they will not sacrifice the love they have fought so hard to win. They will do whatever it takes to protect the king's life, and their commitment to each other.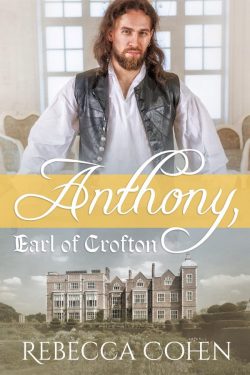 Anthony, Earl of Crofton
Pairing: M-M
April 25, 2019
Word Count:
20,000
Character Identities:
Bisexual, Questioning, Polyamorous
Summary: On an alien world that crucifies men for prohibited desires, two boyhood best friends risk the ultimate punishment to explore a forbidden passion. Nero: Dex Draven's the most intimidating guy at our intergalactic next-gen leaders' camp, and his psycho galactic tyrant of a dad has a crucifixion fetish. Our two races are deadly enemies, but Dex was my boyhood best friend. Suddenly this summer, he's all grown up—and suddenly he can't seem to stop staring at me. I don't know whether to be afraid that it's all a figment of my telepathic imagination…or that every dangerous desire we're forbidden to acknowledge is real. Dex: I'm one combat-to-the-death away from the imperial command I've determined to achieve. All I need to do is keep my junk in my pants. Besides, Ben the most gorgeous, most maddeningly unattainable, most sought-after guy at leaders' camp. There's no way he'd ever look twice at a buttoned-tight, hypercompetitive, compulsive overachiever like me. Until the night I blunder in on Nero in the shower. Which is a total catastrophic mistake. Now I've heard how sounds moaning my name…how in blazes can I resist him? Because letting Ben Nero in close, the way I'm burning to do, means risking the ultimate punishment. For both of us. Anticipated Angel is a steamy, angsty, friends-to-lovers, first-time MM New Adult sci fi novella and the prequel to the award-winning Astral Heat Romance Series.
Anticipated Angel
Pairing: M-M, 4+ or Other
April 1, 2022
Word Count:
44945
Character Identities:
Gay
Summary: Eos is after her wings and Kenner's mate, Como, holds the key to finding them. Como brings his dreams to life on canvas. His art has mentally protected him most of his life and now Kenner wants to take over that job. How can Como open up and explain everything to his mate when he doesn't understand most of it himself? Como knows he must try, but fear has always ruled him and right now he's fearing he might lose Kenner before he could even claim him. Kenner knew Como was a gifted artist. However, he also knew he had hidden secrets that if not told could mean both their lives. Kenner needed to gain Como's trust before it was too late because if Eos got her hands on those wings it would mean the lives of all Shifters on Haven and around the world.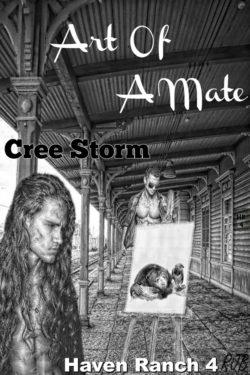 Art of a Mate
Pairing: M-M
July 11, 2018
Word Count:
121000
Character Identities:
Gay
Summary: A child's memory. A journey's end. Lance doesn't remember the time before Ulfr found him. It's a dark pit in his mind that he avoids at all costs. And yet, despite his best efforts, pieces start to fall, and echoes from the past begin to ring. However, he has little time to comprehend their meaning, since the Captain of the Imperial Army herself has come to collect him and bring him to the capital city of the Nifdem Empire. Whisked away to the gilded streets and glittering court of the Hill of Tarran, and then to the snowy reaches of Swenen, Lance and Gust will learn the answers to questions they've had from the start. And be forced to acknowledge their roles in the survival of the empire and the ripple effects of their actions. But such knowledge can come at a steep price. As allies and enemies begin to step from the shadows, Lance will learn the truth of his past and the price of his redemption, and all the pain that comes with them. While Gust will have to decide what he's willing to sacrifice to safeguard the one he loves.
Avenging Lance
SALE
Pairing: M-M
September 29, 2020
Word Count:
70000
Character Identities:
Ace, Demisexual, Gay
Summary: As far as rock star Gareth Kendrick, the last true bard in Faerie, is concerned, the only good Unseelie is . . . well . . . there's no such thing. Two centuries ago, an Unseelie lord abducted Gareth's human lover, Niall, and Gareth has neither forgotten nor forgiven. Niall O'Tierney, half-human son of the Unseelie King, had never lost a wager until the day he swore to rid the Seelie court of its bard. That bet cost him everything: his freedom, his family—and his heart. When he's suddenly face-to-face with Gareth at the ceremony to join the Seelie and Unseelie realms, Niall does the only thing inhumanly possible: he fakes amnesia. Not his finest hour, perhaps, but he never revealed his Unseelie heritage, and to tell the truth now would be to risk Gareth's revulsion—far harder to bear than two hundred years of imprisonment. Then a new threat to Gareth's life arises, and he and Niall stage a mad escape into the Outer World, only to discover the fate of all fae resting on their shoulders. But before they can save the realm, they have to tackle something really tough: mending their own broken relationship.
Bad Boy's Bard
Pairing: M-M
September 18, 2017
Word Count:
12000
Character Identities:
Gay, Lesbian
Summary:
"At first, I tried to pretend that I wasn't different. That these urges I felt were no more than just sinful lust of the flesh. But when I'm near him I can't help but close my eyes and bask in his essence; so fresh, like the smell of the Earth rising after the rain. How can I silence the desires of the flesh? I find myself dreaming of him at night. I find myself craving to taste him, and his body tells me that he desires the same. But I am so afraid."
Johanan is a sweet Amish farm boy with a secret. He and his best friend Amos share a bond beyond what would constitute as "just friends," a love that dare not speak its name. One day after the church picnic, they sneak away, and what originally was intended to be horseplay transforms into a forbidden moment of passion. But when they are discovered by their fathers locked in a kiss, it results in a confrontation and the end of their innocence. They are forbidden to see one another again, and their sacred bond is deemed an abomination.
Will Amos and Johanan ever see one another again, or will they remain forever separated by the punishment for their sin?
Join Daniel Elijah Sanderfer for this heart wrenching inspirational tale of how love can prevail even after all is lost.
Beautiful Abomination
Pairing: F-F, M-M
September 23, 2019
Word Count:
26,550
Character Identities:
Gay
Summary: How can they get together with a monster in their way? The warrior-priest. Gossamer wants true love. But his faery godmonster, a gigantic, winged, two-headed beast named Puff-puff, is determined to keep him "safe"--even from a broken heart. The necromancer. Pox is a sexy fugitive. An exiled aristocrat, his ego is as big as a dragon's maw. He has no time for love. Still, that brawny Gossamer might make a fine manservant. **This gay romantic comedy contains four graphic, sexually explicit scenes and is intended for adults only. (It also contains crude humor, a love story, and a big scary monster.) This collector's edition features a brand new cover, improved formatting, and the first chapter of the second book in the Chainmail and Velvet series!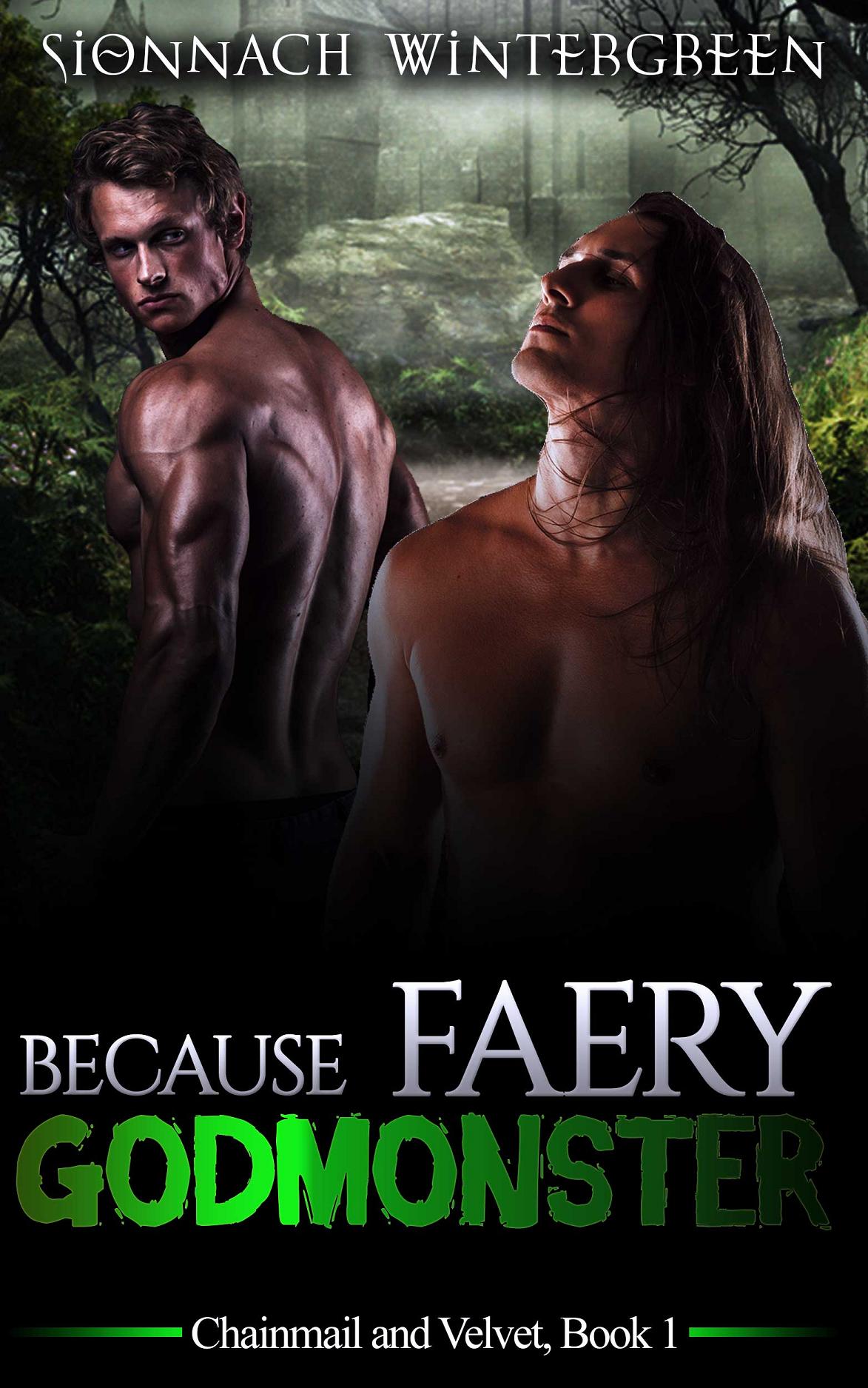 Because Faery Godmonster (Collector's Edition)
Pairing: M-M
August 25, 2017
Word Count:
93000
Character Identities:
Genderfluid, Lesbian, Non Binary, Pansexual
Summary: When a change in collective conscious sends the Outsiders, a group of aliens, to the shadows below the city, humans reason that the demonization of their peers is simply more "humane." There's no question, nor doubt. Just acceptance. Lydia had embraced that sense of "truth" for as long as she can remember. The daughter of a powerful governor, she has been able to live her life with more comforts than most. Comforts can be suffocating, though, and when the opportunity to teach Outsider children in their private, "humane" community becomes available, she takes it. What she finds beneath the city is far from the truth she had grown to know. There she meets Alessia, an Outsider with the knowledge and will to shake the foundation of all those who walk above ground. The two find a new and unexpected connection despite a complete disconnect from the technological world. Or perhaps in spite of it. Still, it takes a lot more than an immutable connection to change the world. Lydia, Alessia, and a small group of Outsiders must navigate a system of corruption, falsehoods, and twists none of them ever saw coming, all while holding on to the hope to come out alive in the end. But it's a risk worth taking, and a future worth fighting for.
Beneath the Surface
Pairing: F-F, M-F, M-M
January 19, 2018
Word Count:
100500
Character Identities:
Ace, Genderqueer, Non Binary, Pansexual, Transgender
Summary: For Ress, survival is a complicated nightmare. Caught between two masters on different sides of the law, his life is falling apart one bad decision at a time. All he wants is to be is a good person, a loyal family man, and a successful metalsmith—a dream he can never obtain while he works for the Shar-denn, the violent gang that plagues the republic of Kattal. To make matters worse, he works as an informant for the High Council. He scrapes through both jobs waiting for his last breath. As the Shar-denn motto says: the only way out is dead. No stranger to living complicated decisions, Adren is caught between worlds of cir own. As the child of a Shar-denn faction boss, cir life is a conflicted tangle of expectation and duty. When cir family is arrested, Adren manages to escape, but nowhere is safe. Desperate and on the run, Adren is determined to punish Ress for turning in cir family. No one who betrays the gang can live. Ress must pay the price, even if Adren has to go against everything ce is.
Blood Borne
Pairing: M-NB, Includes NB
August 23, 2019
Word Count:
104,000
Character Identities:
Bisexual, Gay
Summary:
Caelan wants his throne back. The bargain has been struck, and it's time to return home. But the situation is worse in Erya than he previously suspected. Betrayal runs deep in the streets of Stormbreak, and finding people he can trust will be treacherous. He has no choice, though. He's fighting for his birthright, and maybe even a little revenge if he can get it. Will the gods come between him and the crown? Or worse, him and Drayce? Breath of Life is the second book in the six-book Godstone Saga fantasy series and is not a standalone. The story contains explosions, gods with secret plans, hidden romance, a prince set on revenge, magic, and lots of delicious angst.
Breath of Life
Pairing: M-M
November 12, 2021
Word Count:
60684
Character Identities:
Bisexual, Gay
Summary: It's time to leave college and the closet behind. Nathan Rhodes has put hockey first for most of his life, but as graduation looms, he has a different goal in mind. He needs to come out and reclaim his first love. If only Caleb will believe him... Theater geek Caleb Stockwell gave up on love when his boyfriend chose the closet over being with an openly bisexual guy. Now, he hides his heartbreak behind a string of casual hookups. He loves the drama on stage, but he's done with the drama of Nathan Rhodes. For good. Nathan is determined to right the wrongs of four years ago, but the clock is ticking. One month until he and Caleb go their separate ways. One month to take a final shot at winning Caleb's heart back. Win or lose, everything is on the line. NOTE: This is a second edition released June 2020 with an additional 18k words of brand new content, fresh edits, and a new cover.
Bully & Exit - Nathan and Caleb
Pairing: M-M
July 9, 2015