Word Count:
76071
Character Identities:
Gay
Summary: As construction on the Charm wraps up, multi-media artist Wyatt McBride creates special metal and glass designs to add the finishing touch. When his brother accepts an overseas military duty, he takes in his teenage nephew, Collin. Things go upside down when loses a dear friend to AIDS, has to deal with teenage angst, and loses his heart to a brilliant but shy teacher. To keep his mind out of the past, Keegan Donaghue comes to Shore Breeze to take a position as a high school science teacher and part-time forensics detective for the sheriff's department. A special student connects him to the local artist, but he's still running from his past. Addiction and abuse remain there, lurking in his mind, along with mild PTSD panic attacks. Cryptic troubling emails from his ex don't help the situation. Shy of relationships and opening their hearts to trust, these two men learn to weave their lives together amidst the turmoil of their daily lives. Neither one expects everything to go according to fate.
According to Design
Pairing: M-M
August 30, 2016
Word Count:
56000
Character Identities:
Lesbian
Summary: New Hopeland was built to be the centre of the technological age, but like everywhere else, it has its dark side. Assassins, drug dealers and crooked businessmen form a vital part of the city's make-up, and sometimes, the police are in too deep themselves to be effective. But hey, there are always other options … For P.I. Cassie Tam, business has been slow. So, when she's hired to investigate the death of a local VR addict named Eddie Redwood, she thinks it'll be easy money. All she has to do is prove to the deceased's sister Lori that the local P.D. were right to call it an accidental overdose. The more she digs though, the more things don't seem to sit right, and soon, Cassie finds herself knee deep in a murder investigation. But that's just the start of her problems. When the case forces Cassie to make contact with her drug dealing ex-girlfriend, Charlie Goldman, she's left with a whole lot of long buried personal issues to deal with. Then there's her client. Lori Redwood is a Tech Shifter, someone who uses a metal exoskeleton to roleplay as an animal. Cassie isn't one to judge, but the Tech Shifting community has always left her a bit nervous. That wouldn't be a problem if Lori wasn't fast becoming the first person that she's been genuinely attracted to since splitting with Charlie. Oh, and then there's the small matter of the police wanting her to back off the case. Easy money, huh? Yeah, right.
Honorable Mention: Rainbow Awards 2017 - Lesbian Sci-Fi Category
Addict
Pairing: F-F
May 8, 2017
Word Count:
44000
Character Identities:
Gay
Summary: Addiction can destroy your life. But if you destroy addiction, can you get your life back? At twenty-eight, Owen Fredrikson is homeless, unemployed, and grappling with drug addiction. Before he let drugs take over his life, he had a pretty sweet job working the front desk of a fancy hotel, his boss was his best friend, and he had a loving fiancé. After three years together, thirty-three-year-old middle school math teacher Dex Atterbury could no longer ignore Owen's demons. Dex made the tough decision to part ways, leaving Owen destitute and Dex heartbroken. When tragedy befalls Owen and Dex is called to his side, Owen has some tough decisions to make. Both men must determine how far they are willing to go to rebuild the life they once shared. Can Owen conquer his addiction while facing his demons? And can Dex open his heart and trust Owen again? Content Warnings: Depictions of drug addiction, drug use and abuse, and drug withdrawal Scenes of violence
Addiction
Pairing: M-M
August 16, 2019
Word Count:
72579
Character Identities:
Bisexual, Gay, Non Binary
Summary:
A Dark Steamy Superhero Yaoi Romance
❤️former super-powered hotties returning to action!
❤️ second chance at love for a Hero and a Villain 
❤️ amazing secondary cast with their own love stories
BOOKS 1 - 6 NOW AVAILABLE ON AMAZON & KU
BOOK 7 - Series Finale - COMING IN APRIL 2021!
Several years past 50, Matt thought that his days as a Villain in the staged Chosen fights were long over.
But then his powers returned in the wake of a devastating attack that took the powers of all the active Chosen, perpetrated by a young Hero.
With no other choice, Matt goes to the one man who might understand what is happening to him - Colton. The man who was Matt's main rival back in the days of his fighting career. A man Matt hasn't seen since the day he burned out and walked away from the fights.
That would be complicated enough. But back then, they were also secret lovers. Matt walked away from that as well without a goodbye.
Now after nearly twenty five years, these two men are coming face to face for the first time. Can they handle their personal issues while trying to save the world from a Hero gone bad?
Trigger warnings for dub/noncon, super tragic backstories, explicit on page sex, angsty gay dudes, and cliffhangers.
Back Issues
Pairing: M-M
March 6, 2020
Word Count:
75000
Character Identities:
Gay
Summary: Rory Graeble returns to college determined to reinvent himself. Too many years have been wasted with masks, but becoming a student leader is a step Rory isn't sure he's ready for. A new identity takes more than just a new nickname, and Rory knows he has to take the chances that his old self would never risk. When that chance is a party that ends with an anonymous hot skater's tongue down his throat and a phone number in his pocket, Rory knows what he has to do. Danny Smits never expected to see stuffy lit geek Rory Graeble trying to be out, trying to be proud, trying to be… Rory. It's damned sexy, and too much for the entrepreneurial skater to resist. When Rory calls him back the day after the party, Danny knows Rory has changed. But will Danny's haunted past deter Rory? Or will Rory embrace the chance to experience everything the closet had stolen away? Danny believes in keeping things real, in a brutal honesty he knows means Rory will run screaming. But this time Rory isn't running.
Becoming Rory
Pairing: M-M
January 31, 2018
Word Count:
95000
Character Identities:
Gay
Summary: It's good to be the Boss. That's what I thought my whole life. Now I am the Boss. I'll shoulder that responsibility with my beloved husband beside me. As long as I have Finch, I can handle whatever life throws at me. But what they say is true: Be careful what you wish for. My Family has been decimated. My allies are few. I'm holding onto power by a thread. And the truth is, my husband is more vulnerable than ever. He's always been a lost soul, and now he's suffered yet another crushing loss. I can't protect him from Fate's cruel blows. But I'm determined to protect him from our enemies, no matter what it takes—as soon as I get my own house in order. Because I'm starting to wonder if there's a traitor in the Morelli Family… If I can't even trust my own men, how can I keep my beloved safe?
Beloved by the Boss
Pairing: M-M
August 26, 2020
Word Count:
59588
Character Identities:
Gay
Summary: After leaving a bad relationship as well as being laid off from his job at a big newspaper, Bobby Devereaux faced his demons by writing a novel featuring his ex as the villain. Little did Bobby know that his life would change after sending the novel to a former coworker who had recently been hired by a publisher in New York. Through some interesting twists and turns, Bobby is transformed from a gritty reporter to a graphic novelists. Liam is the new CEO of Rickard Publishing and one year after his father stepped down and left him with a major mess, Liam is forced to find a novel that changes his luck or face being kicked out of the CEO position that's been occupied by one of his family members for generations. Bobby Devereaux sweeps into Liam's life and not only saves the day with his creative and quirky novel, but he also finds a way to break the ice walls surrounding Liam's heart. The question is, can their love survive gossiping exes, nasty critics and a father who runs off with Liam's ex?
Bobby Transformed
Pairing: M-M
March 27, 2020
Word Count:
53660
Character Identities:
Gay
Summary: Kyle's best friend Marshall resurfaces and he's in a lot of trouble. Can the men at Kiss of Leather convince a former Dom to take on the mouthy sub? Master Derek and his new sub Corey have signed a contract and enjoy their first scene together. The love between them is strong and Derek is as protective of his boy as ever. The only thing left that would make their world perfect would be to bring Corey's ex-Dom and abuser to justice. The legal firm that represents Kiss of Leather is charged with hiring a private investigator to flush out the man who orchestrated Corey's gang rape. Stone Manning is hesitant to take the job, though. He was once wrongly accused in the death of a sub and swore never to enter a BDSM club again. But he owes attorney Glen Sharp his life after the lawyer got him acquitted. Their meeting is disrupted when Kyle's missing friend Marshall calls for help. Master Josh promises to help the mouthy Marshall get back on his feet under one condition—Marshall must sign a six month D/s contract as a full-time sub and prove he can fully submit to a man as well as learn to respect those around him. Stone Manning suddenly finds himself charged with taming the brattiest sub ever. In truth, the bigger the brat, the more his heart races with excitement. Marshall promises to be just the type of challenge to inspire Stone to be a Master again. As Stone learns more about him, he sees the pain that Marshall has always tried to numb with drugs and alcohol. Stone also sees a man he could love—if he can ever reach him. In the meantime, Stone and his investigative partner, Chuck, continue to search for Corey's attacker. The abusive Dom appears to have gone underground. But what they don't realize is that the closer they get to their prey, the more dangerous he becomes.
Bondage Rescue
Pairing: M-M
February 16, 2016
Word Count:
60000
Character Identities:
Gay
Summary: Standoffish Aiden is content keeping people at a distance and ensuring his boundaries are impenetrable. There's safety in not opening up, but there's also a loneliness he doesn't realise exists until he meets Riley, a new member of the LGBTQIA+ adventure group Outback Boys. Fascinated by the new guy, Aiden is quick to discover his flirtation skills are rusty and his sweet-talking is cringeworthy. But sweet and clumsy Riley doesn't seem to mind so much. Even though Riley doesn't quite know how to handle Aiden's intensity, he's willing to step out of his comfort zone and see how their tentative friendship unravels. Between a surf lesson that resembles a kangaroo on acid and paddle boarding that is trickier than walking a tightrope, Aiden and Riley discover love may be a possibility after all. Happiness relies on honesty and openness, though. And with both men holding on tightly to past struggles, their future together is at risk. Can the two Aussies bounce back and heal themselves and each other, or are some wounds too raw to recover from? Outback Boys is a sweet and sexy M/M romance series complete with bruised butts, rope burn, and overworked muscles… all in the pursuit of adventure, of course!
Trigger Warning: Contains themes (discussions) of mental illness and suicide.
Bounce
Pairing: M-M
March 27, 2021
Word Count:
212000
Character Identities:
Ace, Bisexual, Gay, Straight, Transgender
Summary:
On the Right Track
A scandal tore apart the boy band, Vocal Growth, leaving Ru in disgrace. Hiding out in a midwestern suburb, he comes face-to-face with a high school student he hopes can look beyond his past. Can a former pop star find romance with the boy next door? ♥♥♥♥
Unicorns and Rainbow Sprinkles
Dane joined a boy band to escape a rough childhood, only to have it all fall apart when the band broke up. When he lapses into the depths of his eating disorder, fellow bandmate, Tommy, sends a friend to help, filling Dane's life with glitter, sprinkles, and unicorn magic. Will Dane's unwanted guest become his savior? ♥♥♥♥
Tommy's Song
The band fell apart and everyone turned to Tommy, but when he caves to the pressures of celebrity life, who will save him? Lost in the depths of alcoholism and drug addiction, Tommy finds his friends hurt and distant, his family at war amongst themselves, and himself locked away in a rehab facility. His biggest supporter is a girl he barely remembers, who hides a few secrets of her own. Can Tommy work through his past to find a future?
(This novella has never before been released!)
♥♥♥♥
Double Exposure
Tory spends his life snapping pictures, hiding behind the lens, and trying to see the world like everyone else. Autistic and with a strong dislike for being touched, he is surprised when a boy he admires kisses him. Confused by the feelings, Tory is launched into the chance to step out from behind the camera, explore who he is, and find love and acceptance.
Note: Stories feature teens in love with boy band stars or other teen celebrities and real life issues. Sweet romance, teen romance, LGBTQIA+ on the spectrum for teen readers. Novels are re-edited and expanded, previously published under the pen name Sam Kadence. See the look inside for possible content triggers.
Boys Next Door
Pairing: M-M
November 24, 2021
Word Count: Information not available
Character Identities:
Bisexual
Summary: When humans forsake the temples, the gods need to find other employment. Hades opens Brandywine Investigations after his divorce and his subsequent move to the modern world. If he was hoping for boring infidelity cases and lost dogs, he's sorely mistaken as murder and mayhem find his agency and his extended family at an astonishing rate. Includes: Canines, Crosshairs & Corpses: Brandywine Investigations #1 No Enemy But Time: Brandywine Investigations #2 Dragons, Diamonds & Discord: Brandywine Investigations #3
Brandywine Investigations: Open For Business (BI 1-3)
Pairing: M-M
April 27, 2016
Word Count:
56000
Character Identities:
Bisexual
Summary: In a near-future United States where slavery is alive and controlled by an organization known as the Circle, Avery Tulano is up for sale yet again—and it might very well be his last time on the auction block. As a young man, he signed his life away in a contract willingly, driven by the desire to escape his life. Now, eight years later, he's broken, battered, and sick from a life of unspeakable horrors. When the bidding starts as low as $200, it may as well be a death warrant. Enter Conrad Fisher, a corrupt ex-cop discharged from the force who runs a failing private detective business. His wife died chasing one final high and he's been in a state of isolated depression ever since. He's only at the auction to help his journalist daughter Christina get a scoop on the Circle. When he sees Avery up for bid at such a low price, however, it's an offer he can't refuse and before he knows it, he's walking out of the auction house as Avery's new owner. It's a mistake. Slavery is wrong. Conrad can't afford to keep him anyway, no matter what strange connection they find in each other. But even if a real relationship was possible, a life of drugs, alcohol, and bad decisions is rapidly catching up with both of them—if the Circle doesn't kill them first.
Break The Chains
Pairing: M-M
March 27, 2019
Word Count:
66000
Character Identities:
Gay
Summary: Greyson Hayden wants to prove to his ex that he's made it. He's a successful stock contractor with a couple of million dollar bulls, a ranch owner with more acres than he can count, and he stopped drinking when Kyler kicked him out. He's had a lot to prove, but now he's back in town to show Kyler that he has. And maybe rub it in. The hardest thing Kyler Lassiter ever did was let Greyson go, and he's lost a lot in his life, right up to his legs in a terrible accident. He's willing to let Greyson one up him if it makes the man feel better, but when fate throws them together again in the most bizarre way, Ky isn't sure he'll survive it, or having to lose Greyson again when it's all said and done. Can these two hardheaded cowboys learn to forgive each other, and themselves in time to find something lasting, or are they more broken than broken in? This is a MM cowboy romance with tough love, tough luck, and lots of learning to be something new.
Broken In
Pairing: M-M
July 19, 2022
Word Count: Information not available
Character Identities:
Bisexual, Lesbian, Transgender
Summary: Toni At thirty-three, I was hopelessly in love with my best friend and roommate, Aisling Butcher. She was everything I wanted but could never have because I wouldn't break that barrier. My fear of losing her was too much to transcend. That didn't mean I didn't live for every adoring expression when she looked at me. Yet how much longer could I remain strong before I revealed my secret? Butcher My baby sister's best friend, Toni, was flawless. She was everything I'd always wanted but knew I couldn't possess. She was always my Babygirl. Her happiness and safety my only concern in life. That's why I wouldn't make my feelings known. I wasn't good enough. I wouldn't let my demons touch her perfection. But when teasing kisses turn to more, am I brave enough to claim what's mine?

 (Previously published in Dirty Daddies Pride Anthology. This doesn't contain any new content.)
Butcher's Babygirl
Pairing: F-F
January 4, 2022
Word Count: Information not available
Character Identities:
Gay
Summary: Devastated by the death of his best friend from a drug overdose, rock star Devon Bailey retreats to his hometown to grieve. When his fragile emotional state causes him to break down in a local bakery, owner Michael Behrman comes to his rescue. Michael's nurturing instincts prompt him to reach out to Devon, offering support and a comforting shoulder, and the two grow closer. Michael's feelings for Devon deepen into something more--but how can he know whether Devon feels anything more for him than gratitude?
Changing the Things You Can
Pairing: M-M
May 31, 2014
Word Count:
120000
Character Identities:
Gay
Summary: Slave. Assassin. Bodyguard. Draven has played many roles within the notorious Sapphire Guild, but one man has always controlled his destiny. After the man who shaped his world betrays him, Draven exacts his revenge and flees, pinning all his hopes on a promise of sanctuary made long ago. Director Cameron Asada is responsible for the safety of every psion affiliated with the Institute for Psionic Research. When a vid-clip of a psion destroying an industrial installation goes viral, the citizens of the Federation demand action. With anti-psion sentiment spreading too fast to contain, the last thing Cam needs is for a dangerous figure from his past to show up, drug-addicted, psi-damaged, and seeking to redeem a reckless promise Cam never should have made. Sheltering Draven could cost Cam everything he's worked for, but Cam owes the man his life, and Draven might be just what Cam needs to protect his people from an increasingly hostile government. When it becomes clear that it may take more than a job offer to secure Draven's trust, Cam finds himself walking a dangerous line as he struggles to reconcile his conflicting loyalties. Can Cam be the man Draven needs? Or is everything he's worked for destined to go up in flames?
Closing the Circle
Pairing: M-M
May 8, 2017
Word Count:
94000
Character Identities:
Gay
Summary: The balance of power in Skanda is about to shift… Beautiful, broken Tristin of Ysdrach would rather hide in his dragon form than live with a Wytch power that forces him to feel the pain of the past in every object he touches. Struggling to come to terms with a future he never believed he'd have, Tristin needs a reason not to surrender to the beast within. Without Wytch power, Prince Mikhyal of Rhiva is not qualified to be his father's heir, but newly discovered knowledge possessed by Rhiva's allies could change that. On their journey to a secret negotiation that could shift the balance of power in Skanda, Mikhyal and his father are attacked, and Mikhyal is left bonded to an ancient sword with a mission, an attitude, and a penchant for blackberry tarts. Even with the distractions of a royal betrothal ceremony, an enemy striking from the shadows, and the complex negotiations of alliance and rebellion, the painfully shy Tristin still manages to catch Mikhyal's eye. The two men barely have time to acknowledge their mutual attraction before an attempt is made to end the line of Rhiva. Can Tristin and Mikhyal get to the bottom of the plot? Or will the Northern Alliance be torn apart before the ink on the treaty is dry?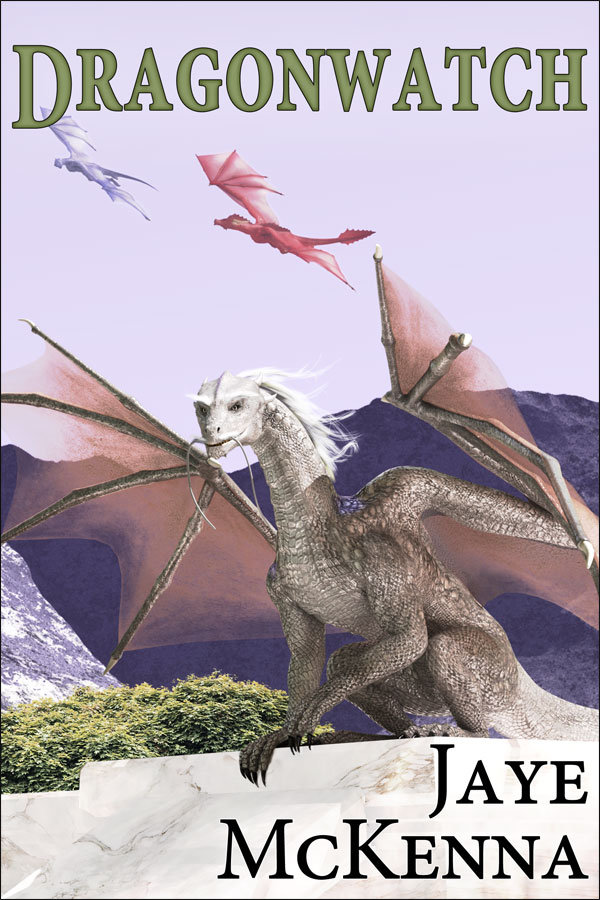 Dragonwatch
Pairing: M-M
September 5, 2017
Word Count:
64000
Character Identities:
Bisexual, Gay, Non Binary
Summary: ★  former super-powered hotties returning to action! ★  second chance at love for a Hero and a Villain ★  amazing secondary cast with their own love stories ★  the second of seven books of pulse-racing action (both in and out of the bedroom!) After years of separation, Matt and Colton have been reunited. While the circumstances are far from ideal, the former lovers are thrilled to discover that the spark is not dead between them. But life will not slow down to allow them to enjoy even a moment's peace. The Necromancer's right hand launches an attack on the ragtag team with the intention of bringing Mythos back to the Necromancer. After they are given the thrashing of a lifetime, Matt, Thomas, and Boris have very little time to collect themselves before they realize they must rescue Colton before he can be delivered to the Necromancer. When they find Colton, Matt must make a bold move to stake his claim on Colton's body and soul, in a game of dominance and submission with no clear path to victory for either side. Once the dust settles, the already fine line between Hero and Villain has blurred, relationships have shifted, and allegiances are being questioned. With all of this uncertainty in the air, will the Necromancer win the war before it even has a chance to start? Trigger warnings for dub/noncon, super tragic backstories, explicit on page sex, angsty gays, and cliffhangers. The Burn Outs series is meant to be read in order and are not stand-alone books.
Fine Lines (Burn Outs #2)
Pairing: M-M
May 1, 2020
Word Count:
100000
Character Identities:
Gay, Genderfluid, Non Binary
Summary: Big-hearted Danny finds interaction difficult and must keep his world small in order to survive. By day he lives in an abandoned swimming pool and fixes electrical devices to trade for supplies, but by night, alone, he hunts sharks—a reckless search for the dangerous men who prey on the vulnerable. A search for his best friend's killer. A chance meeting with an American boy selling himself on the streets throws Danny's lonely existence into disarray. Micky is troubled, fragile, and Danny feels a desperate need to protect him. Though from what, he doesn't know. As Danny discovers more about Micky, he realises that what Micky needs saving from is the one thing Danny has no idea how to fight. To save Micky, Danny must risk expanding his world and face something that scares him more than any shark ever could: trusting he will be accepted for who he is. If a freezing winter on the streets, a sadistic doctor, and three thousand miles don't tear them apart first, that is.
Foxes
Pairing: M-M, Includes NB
November 22, 2018
Word Count:
20000
Character Identities:
Gay
Summary:
releasing in a new edition in 2021
It may be better to have loved and lost, twice, than never loved at all, but it sure as hell gets lonely. Jamison Severs is sitting in a bar contemplating his past as a failed lover, failed doctor, failed drunkard, and a fading old man, trying to find a reason not to lift that glass. Then a beautiful blond boy walks in the door, bringing reminders of Jamie's past with him. Meeting the son of Jamie's former lover, Toller, brings back the good old days, and the bad. And maybe it's finally time for Jamie to come to terms with all the things that brought him and Toller together, and the things that broke them apart.
Warning for history of child abuse, alcoholism topics; positive but not genre-romance ending.
Novella - 20,000 words
Full Circle
Pairing: M-M
September 14, 2011