Word Count:
145000
Character Identities:
Gay
Summary: A story of healing and confronting demons… Detective Aidan Calloway is rock-solid strong. He's a man of justice—loyal to his friends, family, and job—even if it requires bending a law…or two. He shields himself behind an abrasive, fearless facade, until a phone call one night chips his armor and throws his perfectly planned, hollow life into a tailspin. Jessie Vega is the epitome of optimism. His carefully crafted attitude of hope and positivity protects him from a past filled with too much pain. When a ghost from a dark time resurfaces and nearly breaks him, he must tap into his inner strength or risk losing everything he's worked so hard to build. But Jessie can't do it alone. He must fight to break through Aidan's ironclad defenses to reveal the heart of the man hiding beneath the tough surface and mend his damaged spirit. Only then can they truly heal and become strong enough to battle the demons that haunt them and threaten their chance to finally be together. ---------- ***This book contains scenes and subject matter some readers may find distressing. It is only intended for adult readers.*** Word count: 145K Although part of a series and events from prior stories are referenced, this book can be read as a stand-alone.
A Mended Man
Pairing: M-M
April 28, 2016
Word Count:
12900
Character Identities:
Gay
Summary: As a soldier, Dustin Cooper survived his unit being blown up. His twin brother didn't survive the blast, and Dusty knows he's lucky just to be alive. He doesn't feel lucky. Crippled and scarred in the explosion, Dusty can't even go to the local grocery store without being called a monster by any kid who gets a good look at what's left of him. When Dusty collapses in the aisle, he wakes to an angel looking down on him. Benjamin Newell offers hope, offers help. That he's gorgeous only makes the whole situation more tense. But Dusty is determined to overcome his injuries and the trauma of the past without any charity from a stranger. There's only one thing he wants from his grocery store savior—a date.
American Pride
Pairing: M-M
March 1, 2017
Word Count:
25,000
Character Identities:
Bisexual, Gay, Genderfluid
Summary: The ties that bind are made of blood Tobia and Gwin's afterlives have been varied and long. From their separate creations to being intertwined. But now everything is changing. And it's all because of Matthew, the lead singer for the band, Carolina Sky. They want him and will do whatever it takes... A serialized paranormal Rockstar romance with mythical beings and multiple pairings—including MM MF MFM FF. Tags: Vampires stalking the rocker, Rockers looking for fame, forbidden love, kidnapping, abduction, vampires are coming, women with fangs, prolific song writing, gay love, bi-sexual love, everybody wants the singer, angsty vampires
Blood Ties
Pairing: F-F, M-F, M-M, M-M-F
November 19, 2021
Word Count:
38301
Character Identities:
Gay
Summary: A widowed alpha is finally ready to love again, but his rejected mate left to protect his heart. Beta Kristoff Dumanovsky has loved his alpha, Jeremiah Tolliver, for years. However, Jeremiah wasn't ready to move on from the love he still had for his dead wife. When tragedy struck, Kristoff blamed his focus and left not only the Iroquois Pack but Jeremiah as well. When Stefan Mukhankin, an enemy from Kristoff's past threatens his safety, Jeremiah uses this as a reason to try and bring Kristoff home. It won't be an easy battle. Kristoff's survived before and feels he'll survive again. He was trained to elude the enemy even if it's the man he loves, so Jeremiah is in for the fight of their lives. Can an alpha help his mate believe their bond is true, or will his mate find yet another place to run?
Broken Promises
Pairing: M-M
February 28, 2020
Word Count:
45873
Character Identities:
Gay
Summary: This is book 1 of the Eternal Flames series, Centuries ago the Phoenix and Dragons were a force no one could penetrate. They fought together, mated together, and worked side by side, and then all that changed. The children of the leaders were dead and war had practically destroyed them all. The fighting stopped and they both went their separate ways. Daytona was the Captain of the Crystal fire department. He loved his small town and he loved his job. However, what none of the small town knew was that he was also a dragon. Crystal was a small location just outside Denver, and it was also the home to the Phoenix. He had lived amongst them for years, hiding his scent, until the day came that he could no longer keep his secret. When a fire claims his mother's life, Ethan rushes home. Having your mother being a victim of an arson is not something he was prepared to face, but discovering he wouldn't have to do it alone, should have been a relief. The thing is...that relief came in the form of a dragon, and the town believes that his mate is the cause of all the fires around town. When the arsonist strikes close to home, Day knows he must clear his name and find the culprit that is now trying to kill his mate.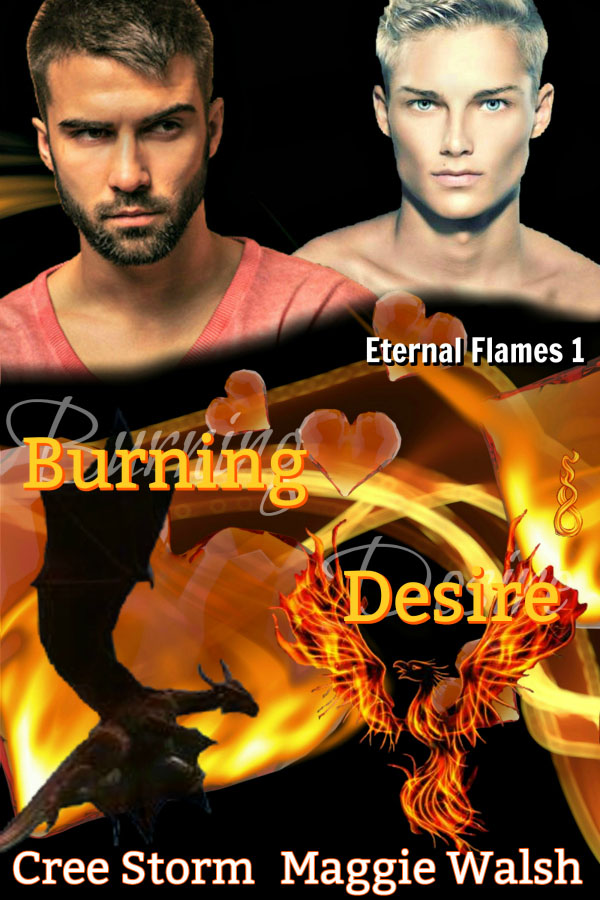 Burning Desire
Pairing: M-M
May 25, 2016
Word Count:
59,000
Character Identities:
Gay
Summary: Twenty-one-year-old Noah Jeffries has a secret. He's putting himself through college under the rent boy name Max Wilde. He doesn't mind the sex, most of the time, and he sure doesn't mind the money. But when he falls hard for Carlos, a hot student activist, he's clobbered by a tough decision. Can he give up making big money for a chance at love? Will Carlos even want to be with him when he knows his secret? Meanwhile, being Max Wilde is getting complicated. A high paying client who's the provost of Noah's university wants Noah all for himself. There's danger as the guy gets more obsessive, and now it could spill out and impact Carlos as well. The first title in Romeo Preminger's Guilty Pleasures imprint of erotic thrillers.
Campus Call Boy
Pairing: M-M
February 1, 2020
Word Count: Information not available
Character Identities:
Bisexual, Gay, Pansexual, Polyamorous
Summary: Complete Set Tales of the Chosen Series When you live forever, mortals who learn the truth can prove deadly. Wulf - Superstar Wulf Gabriel must depend on Luc, the one man he swore he would never trust again. The most powerful man in the empire - the Harbinger. But how can he, when trusting this man is what got Wulf's father killed... Alitus - Ordered by the Empress to find out if Wulf, the lover of a friend, is having an affair, Alitus investigates. As the Minister of Imperial Intelligence, Alitus has access to every camera and remote in the empire. Which is a problem, because Wulf's affair is with Alitus... Jawk - Affairs between Luc and Jawk, as well as between Wulf and Alitus test far more than alliances and trust among the Chosen. These dalliances rupture the eons-old Chosen alliance forever, and put every immortal at risk... An Immortal's Guide to Tarth - This bonus book is a must-have for fans of the Tarthian Empire series. The handy guide informs, entertains, and provides peeks behind the curtain. Discover the secretive role-playing game Peril, complete with downloads for character sheets and rules, and explore a who's who among the immortals.
Complete Set Tales of the Chosen Series
Pairing: M-M, M-M-M
September 24, 2021
Word Count:
75000
Character Identities:
Gay
Summary:
Bex
The last thing i expected was to wake up in a rockstar's bed—and not just any rockstar. Lazarus Knight, my idol and the man who awakened my sexuality, saved my butt last night...
And now the only thing i can think about is his.
Lazarus
The last thing i expected was to play the part of a white knight—at a gig no doubt. But i couldn't just stand there and let the guy get hurt. They roofied him. Shit like that, it messes you up.
I told myself he was way too young, but Bex is like a drug. One taste and I'm hooked, looking for my next fix.
But sometimes, love comes at a price...
Defying Gravity
Pairing: M-M
April 12, 2018
Word Count: Information not available
Character Identities:
Bisexual, Gay
Summary: Jamie Cosgrove is doing his best to recover from a break-up after years with an abusive boyfriend. All his usual coping strategies have failed, and he's fallen back on things that make him feel safe: drumming, food, and his friend Trevor. The trouble is, two of those are still secrets, even from those closest to him. Cian Toomey has it all. He has loving relationships with his partners and a fulfilling, creative career. The one thing he's missing is someone to go home to at night. When sudden changes occur at one of his jobs, he's faced with a choice to find something new or move in with his partners in a different city. Well-meaning but pushy friends seem to think Cian and Jamie are the answers to each other's prayers. They couldn't disagree more. A series of random events thrusts them into each other's lives, and they find they have more in common than they thought. But when all of Jamie's carefully constructed walls crumble at once, both of them will have to depend on the support of their friends and family to strengthen their fragile bond.
Drumbeat
Pairing: M-M, 4+ or Other
September 1, 2018
Word Count:
94,290
Character Identities:
Gay
Summary: Tadhg: After a nasty breakup with my manipulative ex, I returned home to Seattle to lick my wounds. I'm done with relationships. From now on I'm focusing on my career. There are just a few issues with that. 1. It's not that easy for a Deaf man to succeed in a Hearing world, even with the right degree and experience. 2. Quinn MacDougall. He's my co-worker. He's also incredibly talented, driven, and distractingly handsome. 3. He's hearing. And that's the biggest problem of all. How can someone who isn't Deaf ever truly understand and accept me? Embrace Me is a 95,000-word contemporary MM romance about language barriers, loving but demanding families, crappy bosses, and sexy guys in speedos. It contains no cheating, and a guaranteed Happily Ever After.
Embrace Me
Pairing: M-M
April 28, 2022
Word Count: Information not available
Character Identities:
Gay
Summary:
Someone is murdering young gay men in Washington, DC. When Zachary Hall leaves Utah for a job in Washington, it's finally his chance to live as a gay man and maybe find someone special. In a bar he meets Thomas Scarborough, a man who seems perfect in and out of the bedroom. But Thomas never dates. He never even sleeps with the same man twice. Despite their instant connection, he can offer Zachary only his friendship, and Zachary is looking for more. Thomas is tempted to break his own rules, but years before, he became the victim of a stalker who nearly destroyed his life. Even though his stalker died, Thomas obsessively keeps others at a distance. Despite his fascination with Zachary, he is unable to lower his barriers. Frustrated, Zachary accepts he will never have what he wants with Thomas and soon finds it with another man. But the dead gay men all have a connection to Thomas. Once again someone is watching Thomas's every move. Can it be a coincidence? When the depraved killer turns his attention toward Zachary, Thomas must face the demons of his past--or lose his chance to open his heart to Zachary forever. Every Breath You Take is a gay romantic suspense novel with no cliffhanger and a happy ending. Trigger warning for references to child abuse. It is part of the Nights at Mata Hari series but can be read as a standalone.
Every Breath You Take
Pairing: M-M
May 5, 2017
Word Count:
75000
Character Identities:
Bisexual, Gay, Pansexual
Summary: Two strangers whose paths should never have crossed. One traumatic encounter that brings them together.  After high school senior Silas Brigs is rescued from an attempted assault, he finds himself indebted to a blond stranger. But he wants nothing to do with the calm, quiet Ben Adams. The California diver reminds Silas too much of what brought them together in the first place, an event he just wants to forget. Yet no matter how hard Silas tries to distance himself, the closer the two inevitably gravitate. With Silas's attacker lurking in the shadows combined with Ben's mysterious history, their blossoming friendship seems doomed to failure. Both are haunted by their shattered pasts, but can they learn to face their demons together? Because, no matter how much Silas wants to resist, they're exactly what the other needs. Even if they don't know it, yet.
Every Broken Thing
Pairing: M-M
February 22, 2019
Word Count: Information not available
Character Identities:
Bisexual, Gay, Pansexual
Summary:
Two young men haunted by their pasts. One bond that can save them both. 
Sarcastic loud-mouth, Silas Brigs is used to taking care of himself. He's done it for years, after all. But the too-perfect Ben Adams has other plans. Against all odds, the California diver has worked his way under Silas's prickly exterior, and Silas is left to wrestle with the simmering attraction building between them. When their feelings can no longer be ignored, Silas and Ben must work together to navigate their insecurities and trauma, or risk the delicate relationship they've come to rely on. But Silas's life is filled with more than simple high school drama, and being his friend—let alone more—puts Ben in danger. Monsters from Silas's past refuse to sleep, and the secrets are piling up. Unfortunately for Silas, some truths don't stay hidden.
Every Hidden Truth
Pairing: M-M
March 27, 2020
Word Count:
61000
Character Identities:
Bisexual, Gay
Summary: Benjamin Ballard and Xander Romano have never had a conventional relationship. It works for them, even if the people around them don't always understand it. But when vicious blind items start appearing online, it seems like Xander's past has come around to bite them both. Will Xander and Ben be able to handle the pressure? Flying Free is the final book in the Rough Love series. Find out more about Xander's past, and discover what the future holds for Xander and Ben... Rough Love can be rough. Please proceed with caution if you have any triggers.
Flying Free: Rough Love Part 4
Pairing: M-M
November 14, 2019
Word Count:
13000
Character Identities:
Bisexual, Gay
Summary: When he decided to take a shortcut through the woods in the pouring rain, Trey had no way of knowing just what awaited him. Really, he should've taken the Uber. Then maybe he wouldn't have been... forcibly knotted by the shifter who calls him "mate." (Or maybe just wants to mate. It's a little complicated.) 13k word erotic short story. Warnings include noncon, shifted sex, knotting, mpreg, watersports, and porn without any real plot.
Forcibly Knotted by the Shifter: Mate
Pairing: M-M
September 4, 2022
Word Count:
20337
Character Identities:
Gay
Summary: The ride of your life could be your last. Garth's summer job running the ghost train at the local amusement park is supposed to be a stress-free way to earn some much-needed cash and his Goth looks are a bonus as far as his boss is concerned. The sunshine is a stark contrast to the macabre, spooky scenes inside the ride, but when one of the corpses proves to be more realistic than it should be, shadows are cast on the summer. Clem sees potential in the moody fairground assistant with spiky hair and pretty blue eyes. He can't wait to explore Garth's submissive nature. But Clem isn't quite what he seems and he might be all that stands between Garth and a violent death. Earning Garth's trust won't be easy in a world where secrets can mean survival.
Ghost Train
Pairing: M-M
November 13, 2018
Word Count:
60000
Character Identities:
Gay
Summary: 1-11-2020, this verson has been re-edited. Greyson Fox, the man, the myth, the legend. The highly sought after, self-proclaimed permanent bachelor. Or so the rumor mill goes. Sure, I've heard it all – but the one that stung the most was being called a heartless bastard. Love 'em and leave 'em, that one in particular I found to be the most humorous since only one man had ever shared my bed more than once, and he'd long since passed away. I wasn't the heartless bastard they all proclaimed me to be, but life had a way of kicking me in the teeth…Repeatedly, so I shut my heart off. For years I thrived, building my empire and living by my own rules. Until one day, the walls came crashing down around me. Potential trigger warning: This book contains brief descriptions of human sex trafficking, as well as two mentions of sexual abuse, including a brief description of oral abuse and an attempted sexual assault. There is some physical abuse by the syndicates hands and a drug overdose so if those are trigger points this may not be the book for you.
Greyson Fox
Pairing: M-M
September 28, 2018
Word Count: Information not available
Character Identities:
Gay
Summary: A single glance is all it takes for one man to alter the course of the rest of his life. Will his obsession with an actor lead to both their downfalls? After losing both parents at eighteen which left him responsible for both his siblings, Dalton James thought his dreams of the big stage had disappeared forever. Years later, a minor role on a community stage puts him in the crosshairs of a man who launches his acting career into high gear. Warden Lassiter had been groomed all his life to take over his father's role of CEO of his family's longstanding investment firm. Being gay was something he knew they'd not tolerate, so he hid his desires deep inside until he laid eyes on an actor who had no lines. In the biggest risk he's ever taken, Warden gambles it all to make the man succumb to him. But what happens when attraction turns into obsession? Will Warden's desire for Dalton be the end? Or will the threat neither of them sees lead to the final curtain?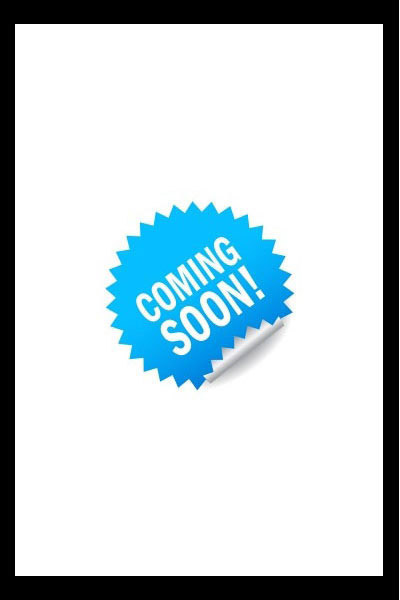 His Final Curtain
Pairing: M-M
Word Count:
68,000
Character Identities:
Gay
Summary: Gabriel Hunter wants one thing. Joel Reading. Joel is alone in the world and down on his luck. When he's forced out of his apartment with nowhere to go, handsome stranger Gabriel swoops in and saves the day. He gives Joel a place to stay, food to eat, and most importantly, something to hope for. It's taken extensive planning, but Gabriel finally has Joel right where he wants him. Joel didn't mean to fall for his wealthy savior, but Gabriel knows him too well. He has Joel's favorite coffee, favorite books, and he knows exactly how Joel likes to be touched. It's almost too easy to fall in love with the mysterious man who happened to be in the right place at the right time. Gabriel's omissions come back to haunt him and he's left hoping Joel can see through the deceit to the man he really is. The man he wants to be. As he's getting comfortable with his new life, Joel's happiness is snatched out of his grasp. With his world spiraling out of control, there's only one person he wants to catch him, because... Joel Reading wants one thing. Gabriel Hunter.
His Kind of Love
Pairing: M-M
January 14, 2018
Word Count: Information not available
Character Identities:
Bisexual, Pansexual, Polyamorous, Straight
Summary: In a respectable neighbourhood, on the top floor of a beautiful house, crouches the Succubus; by design, and by temperament, she is all that men crave and fear. To the wealthy and privileged men of London, the Succubus is a test they must pass to gain access to the House of Sable Locks, the most exclusive brothel in town. However, to William, a wealthy young man born and raised in India, she is the very essence of his desires. William is recovering from the loss of everything he knows and loves when he first meets the Succubus. With great care she tears him apart... and he falls in love again. But their idyll cannot last: there is a killer loose in London, and the darkness of William's past is about to collide with the terror of his present. Based on the story "The Succubus" from the acclaimed erotic steampunk anthology Like Clockwork, HOUSE OF SABLE LOCKS lets us enter the mysterious brothel readers previously only had a glimpse of.
House of Sable Locks
Pairing: M-F, M-M, M-M-F
December 1, 2013