Word Count:
65000
Character Identities:
Gay
Summary: How do you repair a broken heart when you were the one who broke it in the first place? Charley It's been four years since Simon broke up with me, but who's counting? I'm fine these days, thank you very much. I don't need a man to make me happy. ♥ Simon Past me had to make a choice. Current me knows it was the wrong one. Future me hopes I can fix it. I've never stopped loving Charley this is my last chance; our last chance. ♥ The Boyfriend Gambit is first-person dual POV. Simon lays all his cards on the table in an attempt to win Charley's heart back. No cliffhanger, HEA guaranteed. Heat level, 4+. Can be read as a standalone but you may enjoy it even more if you read Feinted Heart and The Heart Heist first! second chance, love/hate/love, interfering friends, found family, feisty grandmother.
Pairing: M-M
December 30, 2021
Word Count:
37000
Character Identities:
Gay
Summary: Jules Rose leads a quiet life working as a librarian. He's happy to spend his spare time reading books and talking to his homicidal cat. What more could he wish for? But when his cozy Friday night is shattered by a friend request on his book community app, politeness gives him little choice but to accept. Jules doesn't want to talk to anyone, but he can't be rude. Besides, if he had to talk about something, books is the topic he'd pick. Phoenix Ford is dyslexic and avoids everything that has to do with the written word, but when the colleague he's trying to impress calls him stupid, he decides to convince the other man, he's mistaken. All he needs is the right book to make him look smart, a perfect balance between intelligent and short. And who better to ask for help than a guy who loves books so much, he labeled one boner-worthy on a book app? When Jules finds out Phoenix never has read a book from start to finish, he's on a mission. He will find the right book, the book that will make Phoenix fall in love -- with reading. Phoenix's plan might have been to listen to the book Jules picked for him to impress his colleague, but that was before he got to know him. Talking about books is a sure way to Jules' heart, but is it enough for him to agree to go on a date?f
#PictaBook
Pairing: M-M
February 20, 2021
Word Count:
26000
Character Identities:
Gay
Summary: Aaron has spent the past ten months alone. When he meets a sad, yet strangely familiar man on a cold Halloween night, he impulsively invites him home. But the intimate connection they share lasts only until morning. Aaron wakes up alone—wracked with guilt and devastated to have lost his chance. Or so he thinks. Thanksgiving brings Aaron another shot at happiness, but letting go of an old love and accepting a new one isn't as easy as everyone keeps telling him. And by the time Christmas Eve rolls around, it becomes clear that Aaron's not the only one struggling to let himself love again. Christmas miracles are all well and good, but it's going to take more than the Holiday Spirit for Aaron to get his happy ever after. A story of grief, sadness, and letting it go; and finding love when you least expect it.
'Tis the Season
Pairing: M-M
October 20, 2016
Word Count:
47, 083
Character Identities:
Gay
Summary: Warwick, whose name has a second W that's silent, also has a new neighbor who is anything but. The constant creak of bedsprings and headboard banging against the common wall has Warwick in 11-A wondering if the activity in 11-B is an occupation and not merely an enjoyable hobby. When Warwick finally meets noisy neighbor Dom, though fun, heat, and music ensue, uncertainty and questions remain. Some things are easily explained away by the sort of happenstance and misunderstanding silly sitcom plots are based on, but a painful past connection, a difficult future, and a lie in the present set up roadblocks Warwick and Dom struggle to get over. Can Warwick and Dom create a second verse to their love song, or will the tune end before it really begins?
11-B: The Noisy Neighbor
Pairing: M-M
July 3, 2021
Word Count:
47053
Character Identities:
Gay
Summary: It's the last straw when three prudish pigs play a nasty trick on the set. So where else would Wolf go to plan the perfect payback, but Harry's Behind the Scenes Bar, Baths & Grill? Soaking wet when he arrives at the back door, Harry's dragon-magick fireplace soon gets Wolf's fur mostly dry. Shifting to his human, silver-hair-to-his-bare-butt self, he's almost done when the door opens again. And what to his wondering eyes does appear but a trio of boorish boar brothers—without a single reindeer!—all in a row from short to not-very-tall: Guy, Gresham and Grant Graham. Wolf's idea is so brilliant, it's definitely dawn coming up like thunder, "outer China 'crost the Bay." (Wolf really likes Kipling). A maybe mean, surely sneaky, snake-in-Eden idea. Payback is a dish best served hot...and hard. Join the fun as payback plays out. There's help from Tom Thumb, fine food, expensive bottles of Harry's Dragon's Own Special Reserve wine (the only thing which gets a shifter drunk), Death by Chocolate, Lady Flame, a private tour of the baths. Plus rooms of straw and sticks and bricks, and an Easter Egg, which might be hiding in Manhattan. Fair warning: there's a lot of huffing and puffing as part of the plan. Just not at doors. 47,053 words in the story
3 Boars & A Wolf Walk Into A Bar...
Pairing: M-M, M-M-M
December 11, 2019
Word Count:
27000
Character Identities:
Gay
Summary: Troy Pettifer, a broken-hearted chocolate shop worker, isn't sure what to do next when Richard Belden, a controlling but handsome sadist, walks into his life and gets him on his knees. Troy's friends start fixing him up with vanilla guys. Richard is nursing his own heart that was broken by a man who betrayed him and the entire BDSM community, but, for Troy to fulfill desires he didn't even know he had, he's going to have to embrace the beautiful leatherman within.
5 Easy Chocolate Pieces: A BDSM Love Story
Pairing: M-M
July 18, 2015
Word Count:
23235
Character Identities:
Gay
Summary: WiIl Six Days, Two Men, and One bet be enough to change Nick's heart? Any dreams bartender Nick Valentine had of 'Happily Ever Afters' were shredded long ago. In a perfect world, February 14th would be struck from the calendar, and the last thing Nick and his customers need is a bunch of happy loving couples rubbing it in their faces. Bouncer Davis 'FatBoy' Newman thinks he knows Nick's heart better than that, he's willing to wager it all he'll change Nick's mind about romance—before the holiday strikes. Too bad Nick's not going down without a fight.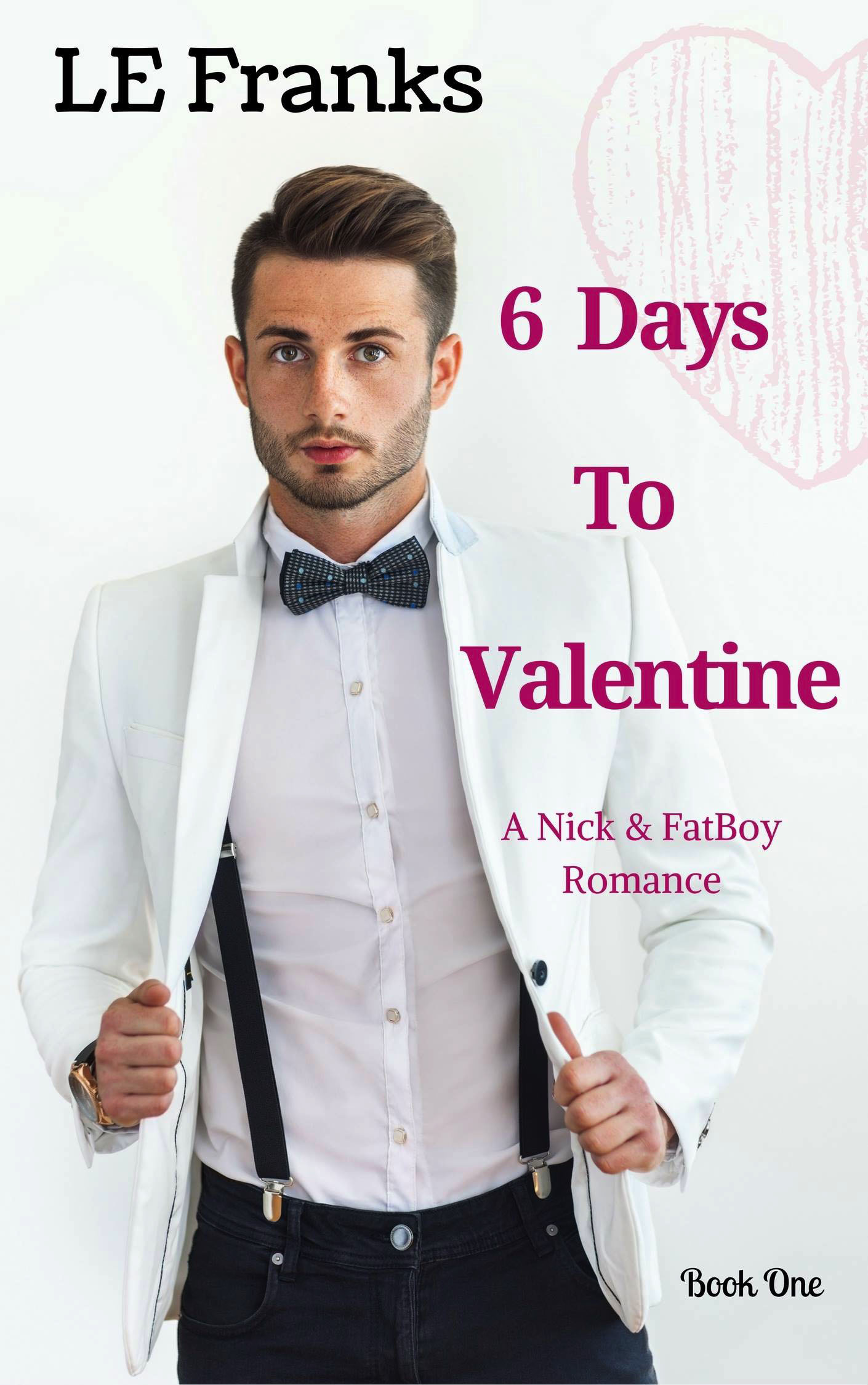 6 Days To Valentine
Pairing: M-M
February 14, 2018
Word Count:
43,000
Character Identities:
Gay
Summary: Digging into history can turn deadly. Wyatt Harig and his partner Vladimir 'Val' Mihalic are busy planning their wedding when Wyatt's old friend asks him to investigate the mysterious death of her uncle, Tom Manning, in a fire back in 1927. Back then men were silent, tough, and expected to marry nice girls. Working with Val, Wyatt digs up clues uncovering the truth behind the tragedy. When Tom met Philip in a speakeasy outside Cleveland, Ohio the spark between them was instantaneous. They fell hard and fast for each other. However, with Philip working as a beat cop and Tom as a schoolteacher, their relationship being discovered meant the end of everything. As the story of Tom and Philip slowly reveals itself, and Wyatt and Val realize nothing is as simple as they originally believed. While their trail heats up, an old enemy of Wyatt's decides he's waited long enough for revenge. Wyatt's life before meeting Val catches up with him and the results could prove fatal.
A Barlow Lens
SALE
Pairing: M-M
January 3, 2020
Word Count:
56,025
Character Identities:
Bisexual, Lesbian
Summary:
Annie Slocum is a bisexual woman struggling to make a living as a freelance writer. Stuck in a rut, she feels bored with her career, her relationships—her life. A chance meeting with Siobhán at a gallery adds a bright spark to her dull life.
Siobhán Murray is a lesbian Irish painter living in Boston. She loves her career, loves her life, but she's missing the one piece that will make her life complete—a partner. She falls hard for Annie and is delighted to realize Annie inspires her work. But a string of failed relationships has left her wary of bisexual women and wondering if she can trust that Annie won't leave her.
When Siobhán's past comes back to haunt them, they'll have to decide if the new relationship is something that will burn bright and end quickly or if it's meant to last.
A Brighter Palette
Pairing: F-F
June 30, 2017
Word Count: Information not available
Character Identities:
Gay
Summary: Exiled to Earth for perhaps the worst failure in Irasolan history, General Teer must assimilate or die. Earth is too warm, too wet, too foreign, but he does the best he can even though human males are loud, childish louts whom he can't imitate successfully. When a grieving seaplane pilot strikes up a strange and uneasy friendship with him, he finds he may have been too quick to judge human males. They are strange to look at, but perhaps not as unbearable as he thought.
A Christmas Cactus for the General
Pairing: M-M
December 23, 2014
Word Count:
20400
Character Identities:
Gay
Summary: Oscar has never liked the holidays and all the surrounding rigmarole, but that doesn't stop his best friend from dragging him along for her Black Friday shopping spree. The only perk of the day is that he meets Nathan while he's there. With sparkling blue eyes, curly blond hair, and a smile that won't stop, Nathan is a Christmas elf in the flesh. He even spends his days in a workshop! But Nathan is more than his bright smile, and he may be just the right person for Oscar. Assuming, of course, Oscar doesn't drive him and his holiday spirit away first.
A Christmas for Oscar
Pairing: M-M
December 19, 2016
Word Count:
33500
Character Identities:
Gay
Summary: The Christmas Eve Dance six years ago was the scene of angry words and heartbreak. This Christmas, it's time for forgiveness and second chances. Hunter Cavendish fled his hometown six years ago and has avoided returning ever since. Now an up-and-coming designer, he succumbs to family pressure and agrees to come home for Christmas. But the fates must be conspiring against him, because the very first person he runs into is Aaron McBride—the man he's never been able to resist. The man who broke his heart. Aaron McBride loves his small town, loves the gift store he owns, and absolutely adores Christmas—it's his favorite time of the year. That is, until this year. This year he's forced to work alongside the infuriating and entitled Hunter Cavendish on the Christmas Eve Dance decorating committee. There's no way he's going to fall under the spell of his charms again—absolutely not. But the Christmas spirit weaves its magic, bringing the two of them together and providing the perfect opportunity for apologies, fresh starts, and falling in love again. So long as they can put the past behind them… A Christmas Reunion is a cute, feel-good holiday romance featuring enemies-to-lovers, forced proximity, second chances, lots of Christmas sweetness, and a well-deserved happy ending.
A Christmas Reunion
Pairing: M-M
December 1, 2020
Word Count:
18000
Character Identities: Information not available
Summary: A story from the Dreamspinner Press 2016 Daily Dose package "A Walk on the Wild Side." Jiri's life has been one misery after the next. A cobra shifter, he's held captive by a collector who keeps him—and other shifters—in a private harem-style "zoo" in the Libyan desert. Considered a dangerous predator by the other shifters, and little more than a boy toy to the collector, Jiri is friendless, timid, and despondent. Miksa is the collector's latest find. But honey badgers are known for their bad attitude, fearlessness, and fighting spirit. Miksa has no doubt he'll escape, even if it means taking the whole zoo down with him. When honey badger and cobra meet, there should be instant enmity—after all, honey badgers eat cobras—yet both men find themselves oddly drawn to the other. Romance blossoms, but can it survive captivity and beyond? In order to do so, Jiri will have to find a strength he doesn't know he possesses and Miksa will have to open a heart long closed to anyone except his immediate family.
A Cobra's Charm
Pairing: M-M
May 31, 2016
Word Count:
32000
Character Identities:
Bisexual
Summary: Tekokwa runs. He runs from his past, he runs from his future. He runs from himself. He runs so far from civilization that he should be the only human around, but instead he finds himself living with Kwaotli, a mysterious young man who is one contradiction upon another. He's a spoiled lordling one moment, a humble weaver the next. He tells stories like nobody Tekokwa has ever known, and yet won't share his own. And above all, his moods swing: from fun and carefree to manic and angry. Despite everything, Tekokwa can't defend himself against Kwaotli's advances. Kwaotli seems determined force Tekokwa to face himself, to let out the darkness that Tekokwa has tried so hard to suppress all his life. A Coward, A Warrior is a 30k novella with no happily ever after.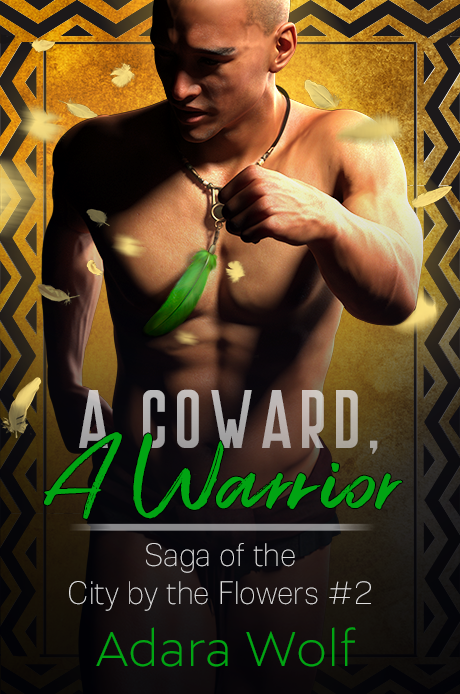 A Coward, A Warrior
Pairing: M-M
August 27, 2018
Word Count: Information not available
Character Identities:
Gay
Summary: Finally working for a man he can trust has given Bill a new purpose. His boss, Christopher Manos, commands respect and absolute loyalty, and Bill has proven himself worthy of a seat at Christopher's table. Becoming best friends with Christopher's husband, Snow, has further proven his allegiance and cements a place for him in the Manos family. When Snow's life is in danger, Christopher places his full trust in Bill to destroy anything and anyone that poses a threat to his husband. But hunting and wiping out the enemy for the safety of everyone Bill cares about means partnering with the one person he has vowed to never see again. Mace wears a mask of vain cockiness and uses his model good looks to his full advantage. Known to many as Without a Trace Mace, he's a deadly assassin well known for wiping out whole families and getting away without a trace. With a dangerous past and an unknown future, Mace uses his veil of conceit to keep others at a distance, rarely trusting anyone. When his boss, Black--the one man he trusts above all others—gives him his next assignment, he learns his newest partner is none other than Bill, the man he'd do anything to avoid. With the safety of the Manos family on the line at the hands of a brilliant maniac, Bill and Mace begrudgingly put their differences aside to ensure Snow, and his loved ones, are protected from harm. With their lives in grave danger and the clock ticking towards zero hour, they navigate deathly perilous situations and uncertain outcomes, hoping they survive long enough to keep the Manos family safe. Bill and Mace's traitorous hearts draw them closer together no matter how hard they fight the inevitable. With the lives of their loved ones hanging in the balance, they find themselves in the middle of a dangerous dance. But when the music stops, will they both be left standing?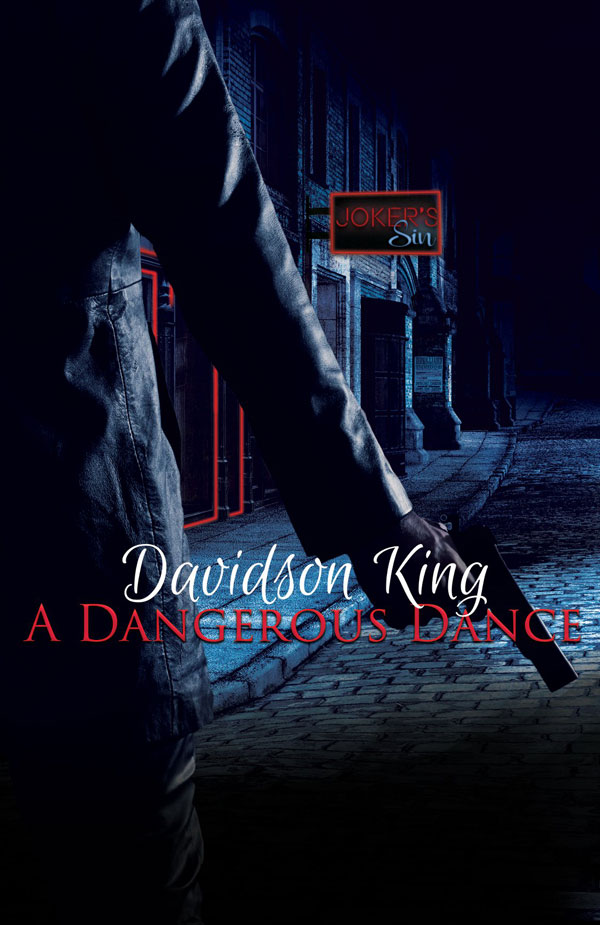 A Dangerous Dance
Pairing: M-M
July 15, 2018
Word Count:
45572
Character Identities:
Gay
Summary: How do you stay standing when the ground is torn from beneath your feet? Becket and Christian are taking the first, tentative steps towards the committed D/s relationship they both crave when the world literally explodes around them. In a frightening reversal of roles, Becket has to deal with his own vulnerability and Christian must find the strength to take care of his Dom. With the help of their friends at The Edge, the two men come to realise that dominance and submission cannot be switched on and off. Events that could have ended in tragedy provide the catalyst that affirms their trust in each other, but there are still questions to answer. Is the safe path always the right one to take? Is control simply a state of mind? One thing's for certain, life's too short for compromise. Reader Advisory: This book is best read in sequence as part of a series.
A Double Edged Sword
Pairing: M-M
July 18, 2014
Word Count:
30000
Character Identities:
Gay, Transgender
Summary:
Steffen is embarrassed about the top surgery scars bisecting his chest but wants to gain muscle. So why not lift in the middle of the night when the gym is empty? That's the plan, at least until a friendly, muscled gym bro, Ryan, shows up night after night, giving him training tips and advice. For Ryan, lifting weights started as a way to wind down from his mentally-taxing job. Now it's practically his religion and he spends more time at the gym than his house. Training Steffen is a great excuse to avoid going home. Not that he has anyone to go home to. A friendly wager between them sparks something more. But can each man bulk their heart up enough to embrace love? This 30,000 word novella is a low-stakes steamy M/M romance with a trans masc main character and a happily ever after. Each book in the T-Guides series stands alone and they can be read in any order.
A Gym Rat's Guide to Love
Pairing: M-M
October 1, 2021
Word Count: Information not available
Character Identities:
Gay
Summary: When does never turn into happily ever after in the search for love? Top accountant of Manzanita Imports in Sacramento, Ted Abbott stopped participating in the love game after he turned thirty quite a few years ago. He's not tempted by the cute young new hires or the product reps his loyal staff suggest he ask out on a date. Chicago contractor Matt Patterson is on the verge of giving up too. He's worked his way up from apprentice carpenter to co-owner of a thriving business. At forty-something, he's considered a lucky catch for anybody looking for a sugar daddy, which he knows only too well. The chance of them meeting is nil until Matt's uncle who lived in Sacramento dies and leaves his estate to his nephew. After they meet in a dilapidated bar called The Roost, could their paths actually merge and become one?
A Handful of Joy
Pairing: M-M
December 1, 2021
Word Count:
17099
Character Identities:
Gay
Summary: Between a hard place—and a harder place Shawn Murphy, a Nevada Game Warden, discovers a poacher—wild-eyed falconer Dylan Morgan. The miscreant is wounded and has lost his bird to the scorching blue skies of the Paiute Range. Shawn soon discovers how hard it is to enforce the law. Somewhere between a flimsy cot and the scalding sun, the lawman finds himself between a hard place and another  hard place. Because Shawn ends up with two poachers. One is a falconer with feral eyes who's out to seduce him. The other is out to kill him.
A Hard Place
Pairing: M-M
April 17, 2016
Word Count:
24000
Character Identities:
Gay
Summary: What surprises await Vic and Kellan when their egg finally hatches? Kellan's new life in the magical town of Vale Valley is filled with more love and joy than he'd ever dared dream of. Even more thrilling is the new life growing inside the egg he and his Alpha wolf mate watch over night and day. When their hatchling still fails to appear after several weeks, Kellan fights his growing fears about the uncertainty of a swan mating with a wolf. All Vic wants is to keep his beautiful swan omega and their egg safe. He'd despaired of ever finding the one who was meant for him, and he'll do everything within his power to protect his true love and their baby. Vic might still be bewildered by nesting and swan cuisine, but whatever his omega wants, Vic makes sure he gets. As Valentine's Day draws near, Vic's plan to do something special for their first celebration of the holiday doesn't seem possible. The egg isn't showing any signs of hatching and no one—not even the avian fertility specialist—knows why. Then, the last person they want to see makes an unexpected appearance. Vic is about to discover how tough his sweet little swan truly is… Note: A Hatchling for Valentine's is the 8th book in Season Two of the multi-author series about Vale Valley, a small magical town open to everyone in need of love and a home. Each installment in the series can be read as a standalone, however, Kellan and Vic's story is a continuation from Season One's A Swan for Christmas. This mpreg romance novella features a swan and wolf who are fated mates and are anxiously awaiting the birth of their first tiny hatchling. So grab a box of chocolates, a glass of champagne and put your feet up and enjoy a sweet dose of smexy mpreg.
A Hatchling for Valentine's
Pairing: M-M
February 8, 2019