Website: http://www.libra-tiger.com
Books Published By LIBRAtiger
Word Count:

115000
Character Identities:

Ace, Bisexual, Gay, Genderqueer, Lesbian, Non Binary, Transgender
Summary: Frontiers have always attracted the Other - where they find that the Other is always already there. These 22 stories explore what happens when queer characters encounter weirdness on the edge of the worlds they know. Authors include: Julie Bozza, J.A. Bryson, Dannye Chase, S.E. Denton, Miguel Flores, Adele Gardner, Roy Gray, KC Grifant, Peter Hackney, Bryn Hammond, Narrelle M Harris, Justin Warren Jackson, Toshiya Kamei, Catherine Lundoff, Bunny McFadden, Angus McIntyre, Atlin Merrick, Eleanor Musgrove, Jennifer Lee Rossman, Lauren Scharhag, Sara L. Uckelman, and Dawn Vogel.
Queer Weird West Tales
Word Count:

3400
Character Identities:

Gay, Intersex
Summary: Drew was born neither boy nor girl, but he was raised as a man, and now he is desperate to enlist in the Great War to prove himself. His lover, who fought in the Transvaal twelve years before, is just as desperate to dissuade him.
No Man's Land
Word Count:

110000
Character Identities:

Bisexual, Gay, Pansexual
Summary: Courage. Honor. Loyalty. All fine things, but they've led John Ringo to kill a man. He was raised right and he knows he's not a murderer, but it's already too late. He's lost his soul, and his demons are real. Doc Holliday is fascinated by this man who claims to have a demon lover – the son of the Devil, no less! Doc promised himself a few months of debauchery before he meets up with his dearest friend, Wyatt Earp – and the troubled Johnny Ringo is as dissolute as Doc desires. In between times they talk, and Doc suspects that he alone can see Ringo's complexities and help him understand himself. The affair grows dangerously close to meaning something… But Doc's deep-seated love for Wyatt outweighs his affection for Ringo, and they part, despite Doc assuming that Wyatt will never return his feelings in kind. Which leaves Johnny Ringo prey to his demonic distractions. Imaginary or not, if this creature abandons him, too, then surely his sanity is forfeit – and what will his life be worth then? This Queer Weird West novel follows these three along the complex trails that lead into and out of Tombstone, Arizona in 1881.
Writ in Blood
Word Count:

2600
Character Identities:

Gay
Summary: Jake is a trapper working high in the mountains of Wyoming Territory, usually not seeing another human from one month to the next. Recently, however, he's had an unexpected guest – an Easterner named Edwin, who pitches in to ensure that Jake has enough supplies to survive the coming winter. As the evenings draw in, Jake works on knitting a blanket, adding a bit of love (and maybe even magic) into every stitch, hoping to entice Edwin to join him under its warmth…
Love in Every Stitch
Word Count:

3600
Character Identities:

Gay, Pansexual
Summary: Daniel and Aron are both 17 and go to the same school in Canberra. There the similarities end. But when their families meet at the Yadboro campsite, the two young men are expected to hang out together. They still don't have much in common, but their differences might be more interesting than either had anticipated…
Rock Paper Water
Word Count:

38500
Character Identities:

Bisexual, Gay, Lesbian
Summary: Dale is proud of how his acting career is progressing. Tonight, for instance, is the last night (at the beautiful Sam Wanamaker Playhouse) of a well-received run of Beaumont's The Knight of the Burning Pestle, in which he plays Rafe. But his colleague Topher, who plays Jasper, seems to think something is missing in Dale's life. They're not really friends, and Dale sees little point in reprising the one night on which they were not-really-friends with benefits. However! Despite the distractions of performing this chaotic two-plays-within-a-play, Dale is plagued by the niggling doubts prompted by Topher. Dale might be better off paying attention, though – because maybe Francis Beaumont, writing over 400 years ago, already provided the answers to Dale's dilemma.
A Night with the Knight of the Burning Pestle
Word Count:

226000
Character Identities:

Bisexual, Gay
Summary: Albert Sterne, forensics expert with the FBI, is so obnoxious on the surface that no one bothers digging deeper. When he's sent to Colorado to investigate what turns out to be the work of a serial killer he encounters Special Agent Fletcher Ash and they end up reluctantly joining forces to unravel the case. It's only a matter of duty, though; it can't be more, because Albert doesn't do friendship - and he certainly doesn't do love!
The Definitive Albert J. Sterne
Word Count:

49000
Character Identities:

Bisexual, Gay
Summary: Investigative journalist Mitch Rebecki loves his job and loves New York. He doesn't mind making enemies, either. When a crime boss threatens retaliation, Mitch's editor sends him out of harm's way to Sydney. In exile and resentfully working on lifestyle pieces, Mitch is miserable. But he makes a friend or two, meets a man … and discovers that Australians do organized crime, too, in a small way. Mitch soon finds himself in too deep on all counts, and trying to head home again seems the only solution.
Mitch Rebecki Gets a Life
Word Count:

2500
Character Identities:

Gay
Summary: Oliver volunteers for Crisis at Christmas to help the homeless. The last thing he expects is that he'll meet someone.
Crisis at Christmas
Word Count:

67000
Character Identities:

Gay
Summary: Patrick and David are friends who run a gay bookstore, and life seems simple and safe enough until the day when unexpectedly he walks in – six feet tall, gorgeous and built like a dream. But Homosapien isn't welcome in their world; he's a professional wrestler, and everything he does is fake. So he can't really be gay, can he, or interested in either one of them? Can they even trust a single word he says … ?
Homosapien
Word Count:

57500
Character Identities:

Bisexual, Gay
Summary: It started as a simple assignment for Aussie bush guide Dave Taylor – escort a lone Englishman in quest of an unknown species of butterfly. However Nicholas Goring is no ordinary tourist, his search is far from straightforward, and it's starting to look as if the butterflies don't want to be found. As Dave teaches Nicholas everything he needs to survive in the Outback he discovers that he too has quite a bit to learn – and that very often the best way to locate something really important is just not to want to find it…
Butterfly Hunter
Word Count:

45500
Character Identities:

Bisexual, Gay
Summary: It seemed like a great idea at the time … Aussie Dave Taylor has followed Nicholas Goring to England, and the lovers have become engaged. But now Dave has to cope with living in a mansion full of family and servants, making wedding plans, getting his head around visa applications, and wondering why on earth he'd ever want to wear a 'mourning suit'. He's not sure if it will prove any easier, but right now Dave would love to just skip ahead to the honeymoon …
Of Dreams and Ceremonies
Word Count:

56000
Character Identities:

Bisexual, Gay
Summary: Dave and Nicholas, married for seven years now, are happily settled together – but as an Australian prime minister once observed, "Life wasn't meant to be easy." An unexpected threat to their beloved waterhole forces Dave to try asserting his unofficial custodianship of the Dreamtime site, and a visit from Nicholas's nephew Robin doesn't help as he brings his own surprises. And there's always the question of Nicholas's health hanging over their heads …
The Thousand Smiles of Nicholas Goring
Word Count:

161500
Character Identities:

Bisexual, Gay
Summary: Dave Taylor is an Aussie tour guide specialising in trips through the Queensland Outback. In some ways, however, Dave himself feels lost. He has been alone this past year, since his childhood sweetheart Denise left him and married another man. Change comes via Dave's latest rather unexpected client, Nicholas Goring, the youngest son of an English earl. Nicholas is on the hunt for an undiscovered species of butterfly, and has hired Dave to help guide his quest. Although the two men are from very different backgrounds, they become friends, and soon their relationship grows into something more. But how easy will it be for an Australian and an Englishman to find common ground?
The Butterfly Hunter Trilogy
Word Count:

57500
Character Identities:

Bisexual, Gay, Pansexual
Summary: Grae Edwards and his co-stars Chris Willoughby and Ben Clyde work together well. Maybe they even have a chemistry. Certainly they are friends and Grae is tempted to ask for more … After the beautiful tart Chris has the temerity to turn him down, Grae settles into a comfortable loving relationship with the more chivalrous Ben. But the idea of Chris never quite goes away – and when Chris finally suggests the three of them spend a night together, Grae glimpses a solution he hardly dares hope for.
A Threefold Cord
Word Count:

45000
Character Identities:

Gay
Summary: Jules Madigan loves his family and he loves his job. The only thing he's missing out on is a Happy Ever After, like the ones written by his favourite romance author Ewan Byge. While he's waiting for that HEA, Jules indulges himself in buying Ewan's old typewriter as memorabilia – before realising he's been defrauded. Through the fraud case, he makes friends with Police Constable Leonard Edgar – and through Leonard, Jules even gets to meet and work with Ewan Byge Himself! But the course of True Love never did run smooth, and soon Jules has to face some harsh realities.
The 'True Love' Solution
Word Count:

1100
Character Identities:

Gay
Summary: A muddy trench in France during the Great War wasn't the most auspicious place for Tom and Michael to reach an understanding of their own natures. A small, individual tragedy unfolds ... But then Tom discovers a place beyond, where he and other men like him are blessed with all that life denied them.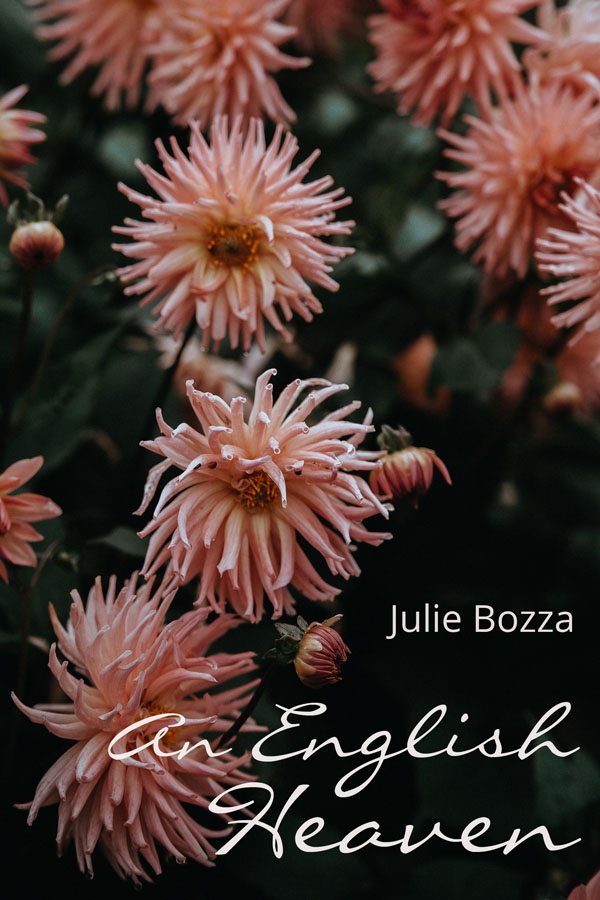 An English Heaven
Word Count:

51900
Character Identities:

Bisexual, Gay
Summary: Joshua Delaney and Carmine Angelo Trezini, cop and mobster, should have absolutely nothing in common. Yet, accidentally brought together, they rapidly became both lovers and allies against organized crime boss Matthew Picano. Of course, taking down a man like that was never going to be easy – but Josh has no idea of the scale of the sacrifice he will eventually be called upon to make.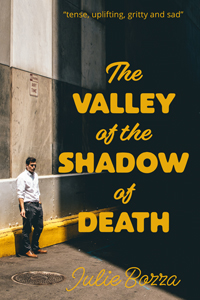 The Valley of the Shadow of Death
Word Count:

70500
Character Identities:

Gay
Summary: Hilary Kent, a Londoner all his working life, retires to Wiltshire after an estranged cousin unexpectedly leaves him an inhabitable tower surrounded by an overgrown physic garden – and that's when graduate student Tom Laurence suddenly erupts into his life, convincing him that together they can restore the ancient garden to its former glory. Tom's cheerful friendship is the best thing that's ever happened to Hilary and he's perfectly content with that until, to his astonishment and confusion, it seems that Tom's affection for him is beginning to grow into something more … something he feels he probably shouldn't allow.
The Apothecary's Garden
Word Count:

3500
Character Identities:

Bisexual, Gay
Summary: Dave has made the most perfect plans for his first Valentine's Day with Nicholas … but of course that's when Sod's Law kicks in, and everything that can go wrong does go wrong.
Like Leaves to a Tree