JODI spent too many years in New York and San Francisco stage managing classical plays, edgy fringe work, and the occasional musical. She, therefore, is overdramatic, takes herself way too seriously, and has been known to randomly break out in song. Her men are imperfect but genuine, stubborn but likable, often kinky, and frequently their own worst enemies. They are characters you can't help but fall in love with while they stumble along the path to their happily ever after.
For those looking to get on her good side, Jodi's addictions include nonfat lattes, Malbec, and tequila any way you pour it. She's also obsessed with Shakespeare and Broadway musicals. She can be found wearing sock monkey gloves while typing when it's cold, and on the beach enjoying the sun and the ocean when it's hot. When she's not writing and/or vacuuming sand out of her laptop, Jodi mentors queer youth and will drop everything for live music. Jodi lives near New York City with her beautiful wife, and together they are mothers of dragons (cleverly disguised as children) and slaves to an enormous polydactyl cat.
This author has been favorited by 11 users.
Contact Information:
Email Address: jodipaynewrites@gmail.com
Books By Jodi Payne
Cryptic: Puzzles, Book One
Pairing: M-M
August 17, 2021
Temptation Ranch
Pairing: M-M
July 20, 2021
Tending Tyler
Pairing: M-M
May 18, 2021
Mergers & Acquisitions
Pairing: M-M
April 13, 2021
Keeping Promises
Pairing: M-M
March 23, 2021
Just Dex
Pairing: M-M
January 19, 2021
Special Delivery
Pairing: M-M
November 24, 2020
Breaking the Rules
Pairing: M-M
September 22, 2020
Flying Blind
Pairing: M-M
July 28, 2020
The Soldier and the Angel
Pairing: M-M
June 23, 2020
No Ghosts (The Cowboy and the Dom, Book 3)
Pairing: M-M
March 10, 2020
Razor's Edge (The Cowboy and the Dom, Book 2)
Pairing: M-M
January 21, 2020
Refraction: A Collaborations Novel
Pairing: M-M
January 10, 2020
Syncopation
Pairing: M-M
January 10, 2020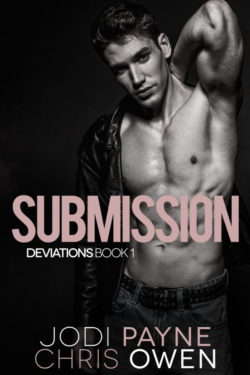 Deviations: Submission
Pairing: M-M
December 30, 2019
Deviations: Domination
Pairing: M-M, M-M-M
December 29, 2019
Deviations: Discipline
Pairing: M-M, M-M-M
December 29, 2019
Deviations: Bondage
Pairing: M-M, M-M-M
December 29, 2019
Safe Words: A Deviations Novel
Pairing: M-M, M-M-M
December 29, 2019
Window Dressing
Pairing: M-M
December 10, 2019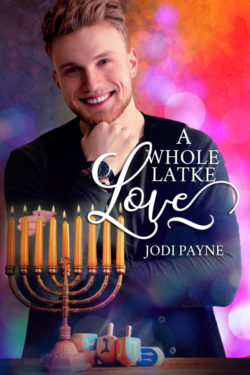 A Whole Latke Love
Pairing: M-M
November 25, 2019
Soft Limits: A Deviations Novel
Pairing: M-M
November 12, 2019
Heart of a Redneck
Pairing: M-M
October 29, 2019
Creative Process
Pairing: M-M
October 22, 2019
First Rodeo (The Cowboy and the Dom, Book 1)
Pairing: M-M
October 15, 2019
Land of Enchantment
Pairing: M-M
September 24, 2019
Stable Hill
Pairing: M-M-M
September 3, 2019
Wrecked
Pairing: M-M
July 23, 2019