As an only child, Best Selling Author Amy Tasukada began putting her daydreams to paper at the young age of ten. She was inspired by Japanese literature, works from French classic authors like Marcel Proust, as well as tons and tons of yaoi/boys' love manga. However, there were only so many books that piqued her interest. Fueled by an obvious lack of books she wanted to read, Amy decided to write them herself.
Amy found her niche in the LGBT genre with Japanese influenced gay fiction. Though her works span a wide range -- from gritty mafia thrillers to fluffy, contemporary romance, Amy uses her deadly, but delicate writing style to weave exciting tales of suspense, love, and gore, all under the supervision of her amazing editor (and calico cat), O'Hara.
While crafting her novels, Amy researches each setting extensively to paint the most colorful picture for her readers. She creates each story's setting in a way that has been described as "crisp and lyrical" by fans.
When she's not penning a new installment of her mafia series or attending a writing workshop, the North Texas author can be found drinking tea, reading, or filming J-fashion hauls on her YouTube channel.
This author has been favorited by 5 users.
Contact Information:
Email Address: Contact@amytasukada.com
Books By Amy Tasukada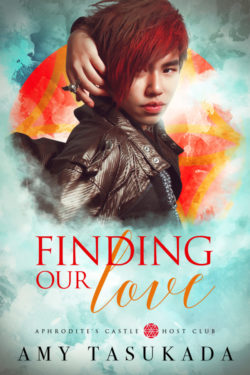 Finding Our Love
Pairing: M-M
September 1, 2020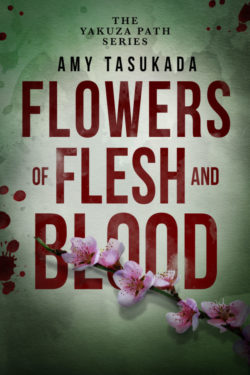 The Yakuza Path: Flowers of Flesh and Blood
Pairing: M-M
May 28, 2020
Year Three
Pairing: M-M
September 1, 2019
The Yakuza Path: The Deafening Silence
Pairing: M-M
December 1, 2018
Year Two
Pairing: M-M
September 1, 2018
The Yakuza Path: One Thousand Cranes
Pairing: M-M
December 12, 2017
Make the Yuletide Gay
Pairing: M-M
November 24, 2017
Would it Be Okay to Love You?
Pairing: M-M
September 18, 2017
Year One
Pairing: M-M
August 17, 2017
The Yakuza Path: Better Than Suicide
Pairing: M-M
May 16, 2017
The Yakuza Path: Blood Stained Tea
Pairing: M-M
November 28, 2016
Happy Merry Christmas
Pairing: M-M
November 11, 2016