by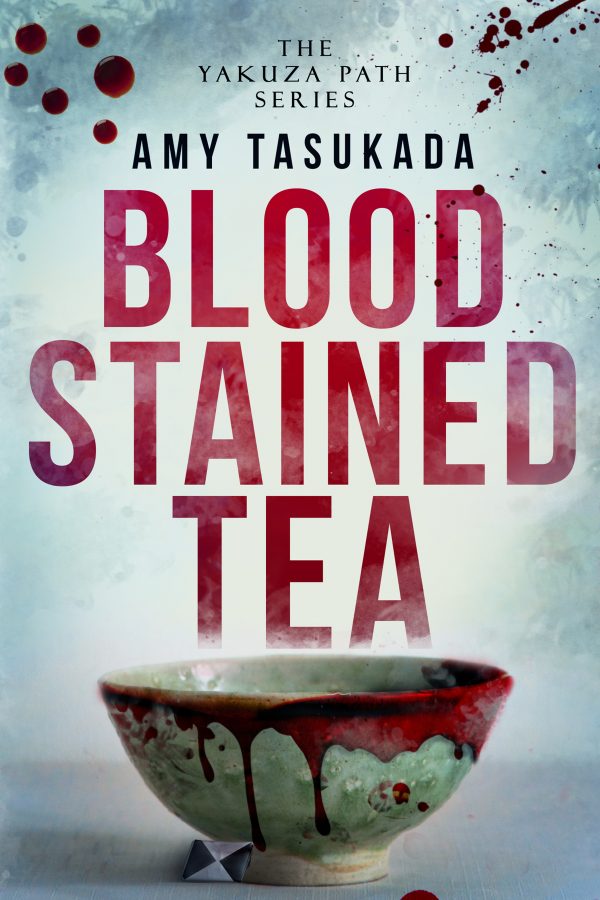 A bloody past haunts him. A devastating present lures him back...
Nao hides from his violent past in the Japanese mob by opening a teahouse in Japan's cultural center, Kyoto. His past comes flooding back when he discovers a gravely injured man with a tattooed chest, a bloody knife, and a Korean business card.
Saehyun would've died if not for Nao's help. He knows nothing of his savior's connection with the local mafia, but Saehyun has his own secrets. He commands the Korean mafia, the mortal enemy of Nao's former syndicate.
As Nao and Saehyun grow closer, so does the strength of the Korean mob. A shocking murder pulls Nao back into a past he'd all but abandoned. War is looming, and Nao must choose between protecting Saehyun or avenging the honor of his old mafia family.
The Yakuza Path: Blood Stained Tea is the first book in a series of Japanese mafia thrillers. If you like complex characters, blood-soaked violence, and twists you won't see coming, then you'll love Amy Tasukada's gritty crime masterpiece.
Buy Blood Stained Tea to dive deep into the Asian mafia tale today!
This book is on:
9 To Be Read lists
3 Read lists
1 Currently Reading list
Published:
November 28, 2016
Cover Artists:
Genres:
Pairings:
M-M
Heat Level:
2
Ending:
Click here to reveal
Character Identities:
Bisexual, Gay
Protagonist 1 Age:
26-35
Protagonist 2 Age:
18-25
Tropes:
Antihero, Badass Hero, Criminals & Outlaws, Cultural Differences, Forbidden Love, Star-Crossed Lovers
Setting:
Kyoto, Japan
Languages Available:
English
Reviews:
Kay

on

http://www.lovebitessilkties.co.uk/2017/01/bookreview-blood-stained-tea.html/

wrote:
So you all know how I love a fabulous book cover. Well, I fell in love with this book when I saw the book cover. That was before I read the blurb or even requested to read the book. When I read the blurb I fell deeper in love.

First of all, I have a love for Japan. I'm fascinated with Asia in general but Japan holds my heart. So I gobble up fictional books set in Japan especially ancient/feudal Japan. So reading a book about mobsters set in Japan, you can imagine I was singing Halleluya! Because you don't get more feudal than the mafia, right?

And this book did not let me down one bit. Let me start by saying, this is not a romance novel. Is there a romantic element in the story? Yes. Is this a love story? Yes, of sorts. In as much as Romeo and Juliet is a love story, if you catch my drift. But if you're expecting a happy ever after, then you'll be disappointed.

What this does have is a compelling story that gripped me right from the first page. Nao is such a curiosity with his quest for peace of mind and his tea tradition. Like Saehyun, I pegged him at a more older age than he was at the start. There were moments when I had to remind myself that I wasn't back in Ancient Kyoto but in the modern city.

There is violence, plenty and frequent. There is gripping suspense that clutches your throat and makes you hold your breath until the last page. And driving it, we have some beautiful writing that painted pictures that will stay in my mind for a long time.

If I had a criticism it would be that I wanted more steam and on-the-page love scenes. But I understand why it was written this way. This book is more for thriller fans than for romance fans.

So to wrap up. I love it when I find a great book and this one kicks off the New Year with a thrilling start. I can't wait to read more from this author. There are more books in this series to come. Yay!