Aidee Ladnier, an award-winning author of speculative fiction, believes that adventure is around every corner. In pursuit of new experiences, she's worked as a magician's assistant, been a beauty pageant contestant, ridden in hot air balloons, produced independent movies, hiked up a volcano, and is a proud citizen scientist. A lover of genre fiction, Aidee's perfect romance has a little science fiction, fantasy, mystery, or the paranormal thrown in to add a zing.
And if you like flash fiction, you can find more stories set in my book universes on my website.
This author has been favorited by 3 users.
Contact Information:
Email Address: aideelad@gmail.com
Books By Aidee Ladnier
Stand-Alone Books
The Moonlight Market
Pairing: M-M
August 15, 2016
Elusive Radiance
Pairing: F-F
June 7, 2016
Wolf Around The Corner
Pairing: M-M
November 14, 2017
A Hundred Promises of Love
Pairing: M-M
December 8, 2017
Series: Busted Labs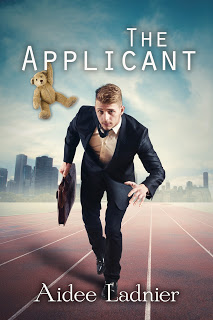 The Applicant
Pairing: M-M
January 11, 2017
The Break-In
Pairing: M-M
June 18, 2014
Series: Klockwerk Kraken
The Klockwerk Kraken
Pairing: M-M
May 28, 2015
The Klockwerk Kraken collection
Pairing: M-M
April 30, 2017
Series: Lawrence and Myrna Mysteries
Lawrence Frightengale Investigates
Pairing: M-M
October 31, 2017