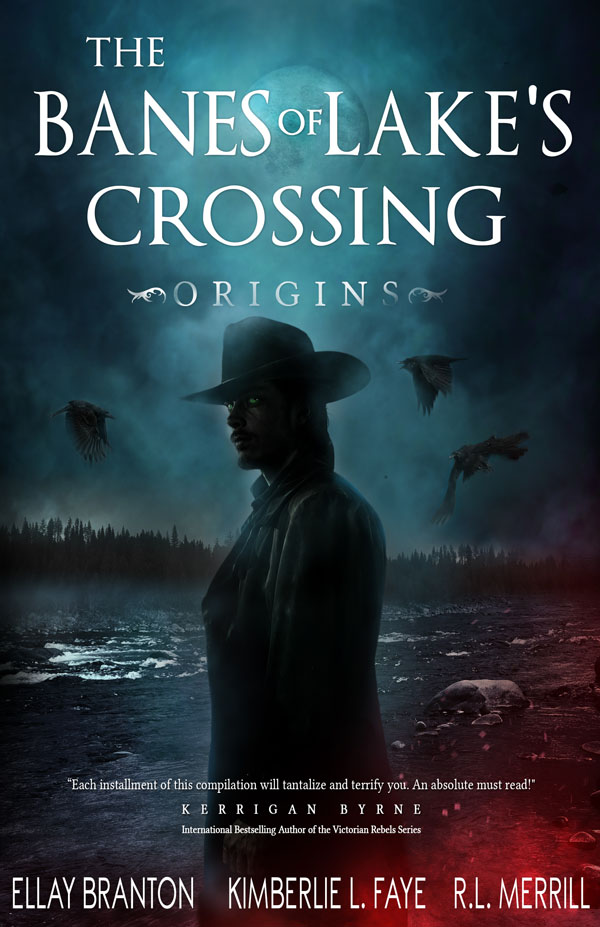 The Banes of Lake's Crossing - Origins
The Biggest Little City in the World was founded on a lie. History tells us that the city called Reno, Nevada, was founded as a gambling haven for silver miners and later the divorce capital. But it goes deeper than that. It goes as deep as the lines from which the silver came. In 1860, four brothers tunneled beneath the surface, looking to find the next Comstock Lode. They left their families behind in search of the valuable metals being brought forth from the Earth in order to do the Lord's work. Their plan was to settle down near Virginia City and build a new church to save the souls of those seeking riches. They went below ground on a chilly fall morning in 1860, and were never seen again. The official story was an explosion caused their brace work to collapse, trapping them all inside. Word reached their families a month later, and services were held to bless their souls and send them into the afterlife.
Legend has it that the four men who went down into the Earth as good, solid Christian men returned as something more sinister, their good intentions abandoned. They became possessed by a force more evil than could be imagined, and their hold on the residents of what was known then as Lake's Crossing allowed them to gain unfathomable powers.
________________________________________
The Fourth Man by R.L. Merrill
Lake's Crossing was a fairly new settlement in 1862, but Julianna Monroe had already seen the worst of humanity cross their bridge seeking shelter. One blustery fall night, four well-dressed men enter her family's inn, and she immediately senses their otherness. Despite her concerns for self-preservation, she is drawn to the fourth man. Quiet, brooding, and different from his elder brothers, Julianna is intrigued by Jonah and soon realizes it is time to choose a husband before the choice is made for her.  But when the elder Bane brothers threaten her safety, will Jonah be strong enough to stand up to them and protect her? Or will she become yet another victim of the Banes' evil influence?
Hell's Belles by Ellay Branton
When her most loyal client and friend falls under the mysterious control of the Bane brothers, Arabella Kimpton knows she has to do something to save him. Convincing Zach Upton that his little brother is in big trouble won't be easy. The sexy rancher knows all about her business as an owner of Hell's Belles Saloon – and that she spends a lot of time alone with his brother. Arabella will have to risk everything to gain Zach's trust and save Jerry.  But the gamble might leave her with a broken heart...if she survives the wrath of the sinister Bane brothers.
The Silver Brooch by Kimberlie L. Faye
Miss Penelope Webb is ready to start fresh.  A midwife with a gift and a pure soul, she's hired by Lionel Bane for the birth of his second child. She's determined to start anew in Lake's Crossing and leave her past behind her. Little does she know the Bane brothers rule the town and folks are not quite themselves. Penny has caught the ire of William, the large and imposing younger brother. He oozes menace and disdain and darkness is embedded in his soul. Despite his danger, she's inexplicably drawn to him.
Should she risk her heart and her secrets for a chance at love with a man who has a damned soul?
The Banes Of Lake's Crossing - Origins is the first of a trilogy set in this world. Look for part two in May 2018 in time for RT Reno, and the third in October 2018.
Published:
October 31, 2017
Editors:
Cover Artists:
Genres:
Pairings:
M-F, M-M
Heat Level:
3
Romantic Content:
1
Ending:
Click here to reveal
Character Identities:
Bisexual, Gay, Straight
Protagonist 1 Age:
18-25
Protagonist 2 Age:
18-25
Protagonist 3 Age:
18-25
Tropes:
Criminals & Outlaws, First Time, Honeymoon, Love Can Heal / Redemption
Word Count:
74000
Setting:
Pre-statehood Nevada Territory
Languages Available:
English
Series Type:
Same Universe / Various Characters