by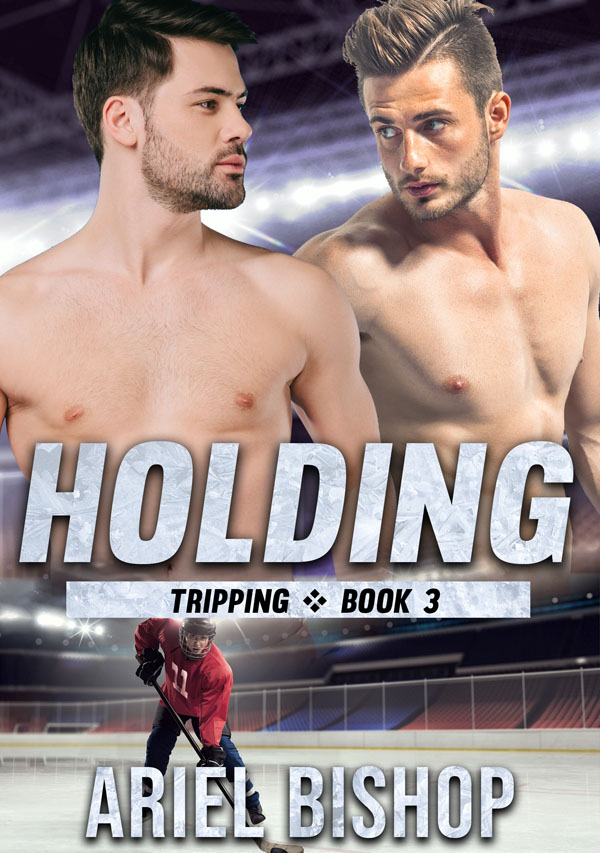 Best friends forever...
Rookies Kevin "Mikey" Michaelson and Anatoly "Tolly" Petrov are taking the Continental Hockey League by storm. The junior d-partners, roommates, and best friends have racked up point after point in their debut season with the Alberta Abominables. They may have only met a few months ago for training camp, but they're already inseparable on and off the ice--until one fateful second, when Mikey is injured during a game.
Something they never expected...
Sidelined with a concussion and a broken risk, Mikey has a hard time with even basic tasks when he first comes home from the hospital. Thankfully Tolly is there to help with food, getting dressed, and whatever else he needs. Before too long, the aftermath of a late-night confession brings them even closer than before, and has Tolly feeling things he's not quite ready to share.
A future they can't control...
But while Mikey's been recovering, the rumors are flying fast and furious in the CHL world. With the league trade deadline looming, this new thing between him and Tolly might just come with an expiration date--and there's nothing he can do to stop it.
Will the Abs trade Mikey away? Will Tolly ever find the nerve to tell Mikey about his feelings? Or will they stay friends and let the rest slip away?
Find out in this steamy sports romance novel with a stubborn defenseman who thinks he can do everything himself, his best friend who just wants to take care of him, and the team that's rooting for them.
HOLDING is a stand-alone romance with no cliffhangers! Each book in the Tripping series can be read on its own in any order.
Published:
October 15, 2018
Genres:
Pairings:
M-M
Heat Level:
5
Romantic Content:
4
Ending:
Click here to reveal
Character Identities:
Bisexual
Protagonist 1 Age:
18-25
Protagonist 2 Age:
18-25
Tropes:
Friends to Lovers, Hurt / Comfort, Sex Buddies Become Lovers
Word Count:
60000
Setting:
Edmonton, Alberta
Languages Available:
English
Series Type:
Same Universe / Various Characters