by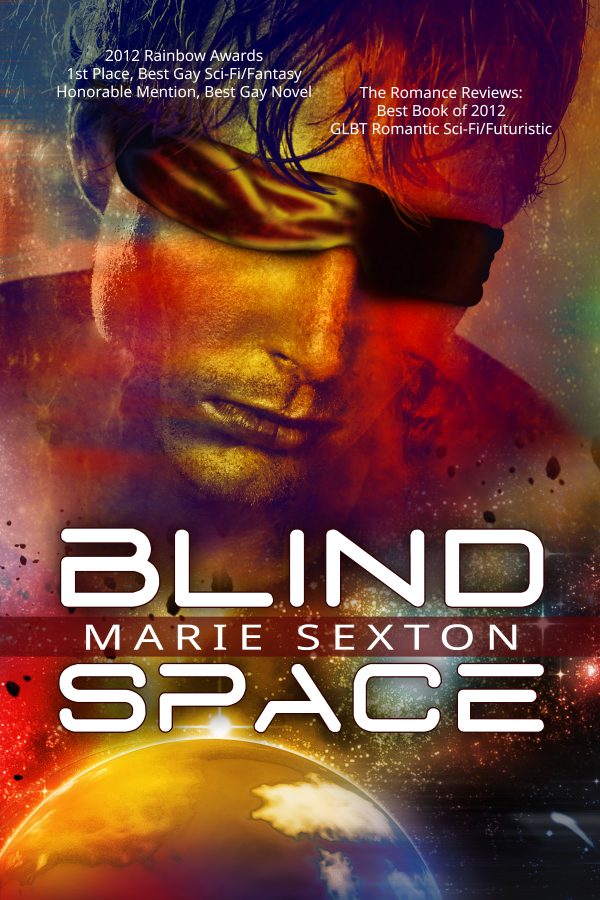 Editions:
Kindle

:

$ 2.99
Paperback

:

$ 8.49

ISBN:

978-0-9914153-0-4

Pages:

200
Audiobook

:

$ 14.95

Captain Tristan Kelley enjoys the luxuries of Regency service, as well as the pleasure of his Prince's bed. It's an easy life, if not a happy one. When the Prince decides to take a trip through the perilous Blind Space, Tristan must go with him, but somebody in the Prince's guard is a traitor.
Blind and held prisoner, Tristan finds himself at the mercy of Valero, a pirate who bears no love for the Regency. Valero is determined to seduce Tristan, and Tristan fears his resolve won't last. His duty is clear, but so is his desire. As the days tick by with no word or ransom from the Regency, Tristan begins to question what loyalty means to his Prince, the Regency he's sworn to, and to the man who holds him captive. He begins to realize that being a prisoner may actually set him free.
This book is on:
1 To Be Read list
6 Read lists
Published:
January 7, 2012
Cover Artists:
Genres:
Pairings:
M-M
Heat Level:
4
Romantic Content:
3
Character Identities:
Gay
Reviews:
on

Joyfully Jay

:
I found the book fast paced and super exciting, especially when the action picks up toward the end of the book. Although it is a futuristic story, it is not heavily into the sci-fi, and I had no problems jumping in to the world Sexton creates. The guys are super hot and sexy together (especially once Valero discovers Tristan's hidden fetish, oh my!). I loved following the growth of the relationship between the two men, but even more I enjoyed watching Tristan's growth as he found himself and realized what he really wants out of life and who he wants to be.
I just loved Blind Space and would highly recommend it.