Word Count:
95000
Character Identities:
Gay
Summary: It's good to be the Boss. That's what I thought my whole life. Now I am the Boss. I'll shoulder that responsibility with my beloved husband beside me. As long as I have Finch, I can handle whatever life throws at me. But what they say is true: Be careful what you wish for. My Family has been decimated. My allies are few. I'm holding onto power by a thread. And the truth is, my husband is more vulnerable than ever. He's always been a lost soul, and now he's suffered yet another crushing loss. I can't protect him from Fate's cruel blows. But I'm determined to protect him from our enemies, no matter what it takes—as soon as I get my own house in order. Because I'm starting to wonder if there's a traitor in the Morelli Family… If I can't even trust my own men, how can I keep my beloved safe?
Beloved by the Boss
Pairing: M-M
August 26, 2020
Word Count:
25,000
Character Identities:
Bisexual, Gay, Genderfluid
Summary: The ties that bind are made of blood Tobia and Gwin's afterlives have been varied and long. From their separate creations to being intertwined. But now everything is changing. And it's all because of Matthew, the lead singer for the band, Carolina Sky. They want him and will do whatever it takes... A serialized paranormal Rockstar romance with mythical beings and multiple pairings—including MM MF MFM FF. Tags: Vampires stalking the rocker, Rockers looking for fame, forbidden love, kidnapping, abduction, vampires are coming, women with fangs, prolific song writing, gay love, bi-sexual love, everybody wants the singer, angsty vampires
Blood Ties
Pairing: F-F, M-F, M-M, M-M-F
November 19, 2021
Word Count:
101000
Character Identities:
Bisexual, Gay, Straight
Summary: They\'ll protect me... if they don\'t break me first. I refuse to be a disposable pawn in my father\'s underworld dealings. If that means heading out in the middle of the night to get as far away as I can from my mafia family, so be it. I have everything planned, and it's all going perfectly… right up until the point where they catch me. Angelo. Scary, domineering, the bruiser. If he wants me, he's not going to stop until he gets me — any way he has to. Saint tries to be the "nice guy," but he's got a filthy little habit of touching me when I'm sleeping, when I'm helpless. And Victor? He's the most terrifying one of all, the brains behind the brawn, with a cold composure I'm desperate to crack. If I can get to him, the others will fall in line — but what if he gets to me first? They promise to protect me as long as I do what I'm told, but just how far will I have to go — and how much of me will splinter in the process? Note: This work contains extremely dark themes with potentially triggering content. Read at your own discretion.
Breaking Lucia
Pairing: M-F, M-M, M-M-F, 4+ or Other
August 17, 2021
Word Count:
20469
Character Identities:
Gay
Summary: "I love you on your knees. My cock belongs in your mouth, brother mine. Doesn't it?" When Mateo tried to leave his twin behind to have a more enriching life, he didn't realize it would lead to Devin's psychotic break. But he's found himself caught in a web of misery, where his brother controls his every move and his sexual sadism has no bounds.
Brother Mine
Pairing: M-M
May 20, 2020
Word Count:
16000
Character Identities:
Bisexual, Gay, Straight
Summary: Alexander LaFon lives a nightmare, but he deals with it. Deals with the fact that his mother abandoned him as an infant, deals with the fact that his father is never home, and deals with the fact that his older brother, Jeremiah, tortures him. He dreams of escaping his mobile-home prison and finding a normal life. Of breaking free of his agony, finding a woman to love, becoming a teacher. But some horrors you can never outrun. There's nowhere to hide. Some nightmares chase you in your sleep and steal your freedom like a brutal thief. Some brothers never give up and never answer why.
Brothers LaFon, Part One: Crucial Lessons
Pairing: M-M
February 28, 2015
Word Count:
54500
Character Identities:
Gay
Summary: Bryson Franklin made bad choices in his past. When he inherits his grandparents' farm outside the small town of Willow River, however, he sees it as a chance for a fresh start. But patterns from his past resurface when Bryson takes up with Daniel Riggs, his bad boy neighbor, and he soon finds himself helping Daniel cover up a murder. After Bryson breaks things off with Daniel, the kindness and attention of handsome sheriff's deputy Sam LeClaire gives him hope, but when Daniel shows up on Bryson's doorstep a year later, will Bryson be able to resist temptation?
Buried Secrets
Pairing: M-M, M-M-M
March 25, 2017
Word Count: Information not available
Character Identities: Information not available
Summary: Emrys Marlowe had only ever fallen in love once, and that was with Kiyoshi Gwynne. He'd been young and Kiyoshi had been a man in which he could care for… and he'd loved caring for him. Now, six years later, he finds himself nervous as for the first time, he's meeting his best friend Lindsay's brother Ísarr. Ísarr Trevelyan, bookshop owner and unpublished screenwriter, has been quite content in living with his sister above the shop while she attended college. When she befriended two actors one afternoon, he'd thought nothing of it, and since their busy schedules kept them away from L.A. for the most part, it wasn't until today, six years after her meeting Emrys, that he finally got to meet the man. Neither man expected to feel anything for the other, but the light and the completion they feel lends wings that can surely weather any storm… can't it? 29,500 words
Butterflies Are Free
Pairing: M-M
September 23, 2014
Word Count:
98000
Character Identities:
Gay
Summary: Troubled residents come and go at the Care House where River Caulfield is a caregiver, working towards fulfilling his dream of becoming a nurse. When Silver arrives, a patient found on a roadside near death after suffering terrible abuse, River finds his previous personal detachment is compromised. Seeking to help the mysterious and enigmatic young man locked inside his own mind and memories, River finds his professionalism slipping as Silver begins to open up and live again. But as their relationship begins to blossom, the roots of Silver's past abuse and the abuser who forced him into such a mental state sends forth new shoots of darkness enveloping them in dangers threatening not only Silver's sanity, but their very lives. With River's devotion and help, will Silver finally be able to break away from his past? The answer lies in the words of a priest, a painting and a long walk through a churchyard harbouring the secrets of the enigma that is Silver.
Enigma
Pairing: M-M
December 3, 2011
Word Count:
99000
Character Identities:
Ace, Bisexual, Demisexual, Gay, Pansexual, Polyamorous
Summary: Riley's Guardians are breaking apart, and he fears he can't put them back together again. A hybrid born of an Angel-Fallen union, Riley Shepard is an anomaly coveted by both sides of an ancient war. But he doesn't want to fight their war; he has his own battles to face. As his family fractures, bonds are tested, and forbidden feelings threaten to tear his heart into bloody thirds. When the next attack comes—not from the outside but from within—is he strong enough to separate truth from lies, allies from enemies, reality from fantasy? How can Riley know what's true when he doesn't even know what's real? Life isn't simple, love is complicated, and reality is terrifyingly blurry.
***Illusion is the third book in the slow burn harem/poly romance series, Fire & Brimstone, featuring hurt/comfort, broken but brave guardian angels, the first spicy taste of love, and an unlikely hero who learns to embrace his deepest desires. Book 3 is open-ended (no cliffhangers!), but the series will be HEA, I promise. For trigger warnings, see the author's note.***
Illusion
Pairing: M-M, M-M-M, 4+ or Other
June 26, 2020
Word Count:
100,000
Character Identities:
Gay
Summary: English attorney Alistair Robertson can't quite believe an astonishing tale of kingship and transformation he hears at Burning Man, the annual counter-culture art festival in the Black Rock desert. Who are the Found Kings? Is "being kinged" as magical as it sounds? Determined to find the mysterious garage mechanic named Vin who helps men "remember who they were always meant to be," Alistair catches his quarry amid the extravagant sculptures, fire worshipers, mutant cars, and lavish costumes. After searching for three years, he'll finally get to ask the question burning inside him: "Will you king me?" Wandering together through the desert, Vin Vanbly and Alistair explore Burning Man's gifting culture and exotic traditions, where they meet the best and worst of their fellow burners. Alistair's overconfidence in Vin's manipulative power collides with Vin's obsessive need to save a sixteen-year-old runaway from a nightmarish fate, and the two men spiral into uncontrollable, explosive directions. In this fourth adventure of The Lost and Founds, beneath the sweltering summer sun and the six billion midnight stars, one truth emerges, searing itself on their hearts: in the desert, everything burns.
King John
Pairing: M-M
September 10, 2015
Word Count:
100000
Character Identities:
Bisexual, Gay, Genderqueer, Non Binary
Summary: For two years Nicky has wandered the dark empty corridors of the overgrown Thorn Hall, unseen and untouched, feeling like a ghost. His only company, the cold man who promised to keep him safe from harm, Lance. But when Lance dies, Nicky's assurance of safety disintegrates and his world suddenly becomes a lot more real and a lot more dangerous. Scared to leave the house, Nicky longs for daylight. He employs a gardener to clear the over-grown bushes and vines that have nearly swallowed Thorn Hall whole. The last thing Nicky expects a little light to do is show him something to fight for. Eighteen months in a young offenders' institute has taught Cai two things: he occupies the playful puppy end of the How Dangerous Are You? spectrum, and he has an unfortunate knack for being in the wrong place at the wrong time. Desperate for a job, he takes the first offer he gets. Even though Thorn Hall creeps the hell out of him and he barely knows one end of a pair of garden shears from the other. Things start to fall apart when Cai is drawn into Nicky's strange world of sticky notes and secrets. Cai finds he is now a target, blamed for a crime he didn't commit. Desperate not to go back to prison, he digs deep and risks all the good things in life to help Nicky run. But now Nicky has someone he wants to protect, he knows he can't run any more.
Light Up The Dark
Pairing: M-M, Includes NB
December 28, 2016
Word Count:
18000
Character Identities:
Gay
Summary: Tiger Alley is a stripper at a local leather bar, but how did a beautiful face like his end up being the poster child for an underground world of kink and debauchery? Vlad is a stripper too, but how did he end up being the dancing partner for a twink like Tiger? Especially since he's straight. He used to have a life; a beautiful wife with a baby on the way, a good-paying job at a local HVAC company, and a nice place to stay. But now he's living in a rundown duplex on the west end of town. There has to be a way out of this nightmare and Tiger might just be the boy who can help him out. However, just like the role he plays on stage, he'll have to put on an award-winning performance to get a guy like Tiger to fall for him. You see, Tiger has some baggage. He has a past filled with regret all complete with a psychotic ex-boyfriend who tried to murder him in a drug-filled rage. Loving Tiger is a love like leather. In the beginning, it's soft and smooth but over time it starts to crack and fade when not nurtured properly. It's a deadly game full of risks, that Vlad may not be able to play without losing. Join Daniel for this nailbiting psychological thriller full of twists that no one will see coming.
Love Like Leather
Pairing: M-M
February 17, 2020
Word Count:
110000
Character Identities:
Bisexual, Straight
Summary: Can I trust them not to shatter me all over again? I left Angelo, Saint, and Victor, only to land squarely in the hands of Emilio Pavone, a man who makes the three of them look like playful puppies. As much as I want to never see them again, I\'ll need their help if I want to avoid the wedding and free myself and my family. The only problem is I don\'t know if I can trust them. Angelo still manhandles me, Saint has made it clear he wants me unconscious--and Victor is playing with all of our lives. The wedding is fast approaching, and I need to make the most important decision of my life: Pavone and his open cruelty, or the three men who nearly destroyed me. Note: This work contains extremely dark themes with potentially triggering content. Read at your own discretion.
Loving Lucia
Pairing: M-F, M-M, M-M-F, 4+ or Other
April 22, 2022
Word Count: Information not available
Character Identities:
Gay
Summary: The Mob sent him to kill me, but he owed me a debt… Years ago I saved his life, and we spent one hot night together before he disappeared. Now this bad boy's all grown up, and living a dangerous life. But when his Family decides to send a message to my father, it's my life on the line. Only he can't bring himself to do it when he realizes who I am. He bargains for my life. He argues to keep me as a hostage instead of killing me. He even agrees to marry me, but not for love. Marrying me is the only way he can repay the blood debt he owes me. He tells me he'll keep me alive only as long as his Boss allows it. What he doesn't know is that I've loved him since the first moment I laid eyes on him. I'll take him any way I can get him. Sleeping with the enemy never felt so good... But is there someone else who wants me dead?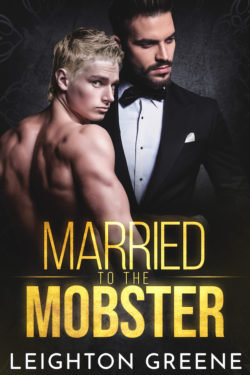 Married to the Mobster
Pairing: M-M
March 31, 2020
Word Count:
25000
Character Identities:
Gay
Summary: Damon Snow thinks he has the world figured out. As an incubus and male prostitute, the world is a cruel, dark and lonely place where men only want one thing. When his long-time patron Byrne discovers he's dying, Byrne offers to leave his entire fortune to Damon. There's only one catch: Damon has to investigate and write about the reason another patron Price visits him. Easy — the same thing as all men. But what starts as an easy assignment turns into an impossible secret, the last thing Damon would ever suspect. If men only want the one thing, how can one possibly fall in love?
Nocturnal Lessons
Pairing: M-M
October 2, 2014
Word Count: Information not available
Character Identities:
Gay, Pansexual
Summary: When the fae play such deadly games, falling in love with one of them can have devastating consequences… Fickle and capricious, the fae lack a true understanding of human emotions. Though they can masquerade as human, their behavior inevitably betrays them as something utterly other. When Ichabod bested him at a card game, Sebastian abandoned his human lover, leaving him only with a cursed deck to keep him alive. For a hundred years, Ichabod has waited for his fae lover to return to him. Every day to prolong his life, he must trick an oblivious outsider into choosing a card from a cursed deck — a card that spells everything from a stomach full of bees to a full body swap… to death. Having their deaths on his conscience weighs on him, but to fail would mean the end of his existence… and he isn't ready to let go when Sebastian might return… Their reunion is as erotic and dangerous as their time together, with the two exploring the depths of dominance and submission, of pleasure and pain, of sadism and masochism. But can one of the fae truly care for a human? Or will Ichabod's ferocious love for Sebastian prove to be the end of him? ### Of All the Odds is a non-traditional love story and modern-day fairy tale of the Grimm variety. Warnings: unsafe BDSM (in all senses of the phrase), a Master/slave style-relationship, and consensual breath play.
Of All the Odds
Pairing: M-M
November 3, 2018
Word Count:
40300
Character Identities:
Bisexual, Gay, Questioning
Summary: There are certain truths evident in the new state of the world: humans are less than nothing, supernatural beings reign supreme... and Elias Ivers always gets what he wants. When he finds out his prized human slave has been snatched away from him by Khaz, a low class whore, and made a vampire, he doesn't care what he has to destroy to claim Noah as his own. If that includes the budding feelings between Khaz and Noah, so be it. The fight for the fledgling is fierce and hot, but in this game of sex, pain and intrigue, can anyone other than Elias truly be a winner? ### Now that supernatural beings have seized control of the world, life has become a struggle for the humans who once held power. Witches, vampires, and werewolves determine the fate of every single human, but their moral compasses have long since been shattered. Rebels, free humans, and slaves all share dreams of hope, mercy, love, and more. But with their fate so uncertain, survival isn't enough... and they may have to sacrifice what is nearest and dearest to them if they want to change their lives. Bought, Ravel, and Recoil feature different characters whose lives begin to come together in Owned and Temper. 1. Bought: Jace & Elias. [Revised 01/2017] 2. Ravel: Ashton & Reese. [Revised 01/2017] 3. Recoil: Khaz & Noah. [Revised 01/2017] 4. Owned: Khaz & Noah, Jace & Elias. [Revised 03/2017] 5. Temper: Ashton & Reese, Jace & Elias.[Revised 03/2017] 6. Refraction: Khaz & Noah, Ashton & Reese (Jace & Elias)[Revised 04/2017] *Please note that the Fate of the Fallen (previously Ripples in the Status Quo) world has little place for humanity, and as a result, content in these works may contain graphic scenes of depravity, cruelty, and violence -- sexual or otherwise -- that could be offensive and potentially triggering to some readers.*
Owned
Pairing: M-M
April 29, 2016
Word Count:
111330
Character Identities:
Lesbian
Summary: In 2116, Colonel Summer Hawkins's jet crashed off the coast of Iran during a rescue mission and she lost her leg and career because of it. Unable to face the demons the crash provoked, Summer left Washington D.C. and her life behind. Two years later Summer's past intrudes on her new life as a tabloid darling and she's dragged back to Washington D.C. kicking and screaming. Forced to face the life she left behind, and the wife she abandoned, Summer struggles with her sudden reappearance in the nation's capital while balancing her delicate mental state. Will the abrupt disruption be the thing to pull her out of the hell her life has become or will it cause her mental demons and nightmares to worsen making Summer fall deeper into the pit of despair and hopelessness she's lived in for the last two years?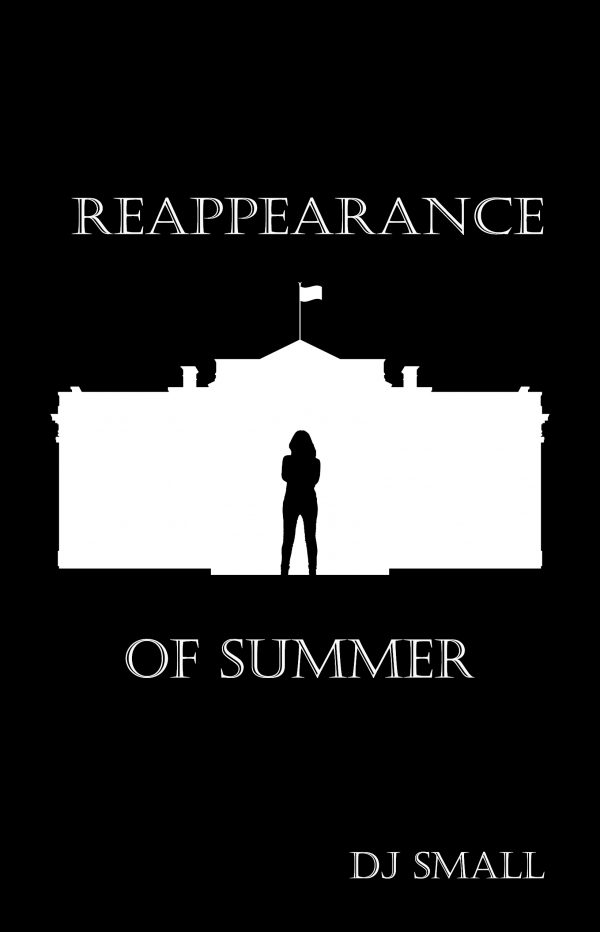 Reappearance of Summer
Pairing: F-F
October 29, 2018
Word Count:
80000
Character Identities:
Ace, Bisexual, Demisexual, Gay, Questioning, Pansexual, Polyamorous
Summary:
Riley thought he knew what to expect from college, but he never planned for angels, demons, or a team of attractive, overprotective Guardians.
When one fateful night opens his eyes to a world he never knew existed, Riley must navigate the lurking dangers, all while struggling with new and confusing feelings for his guardian angels. With the promise of friends, family, and freedom finally within his grasp, he fears not only for his heart but for his life as well.
Lucky for him, some things are worth dying for.
***Revelations is the first book in the slow burn harem/poly romance series, Fire & Brimstone, featuring hurt/comfort, forbidden love, drool-worthy guardian angels, and an unlikely, too-innocent hero. Book 1 ends open-ended (no cliffhangers!), but the series will end HEA, I promise. For trigger warnings, see the author's note.***
Revelations
Pairing: M-M, M-M-M, 4+ or Other
February 7, 2020
Word Count:
78000
Character Identities:
Gay
Summary: Sixteen-year-old Shade has spent years imprisoned in a dark cellar after being snatched as a young child. Events since his release have left him traumatized and desperate to die. Dory is a lively and engaging seventeen-year-old with mental health issues that make him a slave to his dangerously uncontrollable emotions. When Shade comes to Eastbrook secure children's home because no place else wants him, the manager appoints Dory, for better or worse, to be his champion, an appointment Dory takes very seriously indeed. As friendship turns into something else, something new and exciting, they struggle to find their feet as every step leads to more complications. When a spiteful act separates them, it seems their love is doomed before it even has a chance. Then Dory falls ill and it's up to Shade to take up the standard and be his champion, although it might already be too late.
Shade's Champion
Pairing: M-M
September 22, 2017