Word Count:
311000
Character Identities:
Gay, Lesbian
Summary: Everyone has secrets… but some are fatal. 1932, London. Late one December night Simon Sampson stumbles across the body of a woman in an alleyway. Her death is linked to a plot by right-wing extremists to assassinate the King on Christmas Day. Simon resolves to do his patriotic duty and unmask the traitors. But Simon Sampson lives a double life. Not only is he a highly respected BBC radio announcer, but he's also a man who loves men, and as such must live a secret life. His investigation risks revealing his other life and with that imprisonment under Britain's draconian homophobic laws of the time. He faces a stark choice: his loyalty to the King or his freedom. This is the first in a new series from award-winning author David C. Dawson. A richly atmospheric novel set in the shadowy world of 1930s London, where secrets are commonplace, and no one is quite who they seem.
A Death in Bloomsbury
Pairing: F-F, M-M
November 10, 2021
Word Count:
45572
Character Identities:
Gay
Summary: How do you stay standing when the ground is torn from beneath your feet? Becket and Christian are taking the first, tentative steps towards the committed D/s relationship they both crave when the world literally explodes around them. In a frightening reversal of roles, Becket has to deal with his own vulnerability and Christian must find the strength to take care of his Dom. With the help of their friends at The Edge, the two men come to realise that dominance and submission cannot be switched on and off. Events that could have ended in tragedy provide the catalyst that affirms their trust in each other, but there are still questions to answer. Is the safe path always the right one to take? Is control simply a state of mind? One thing's for certain, life's too short for compromise. Reader Advisory: This book is best read in sequence as part of a series.
A Double Edged Sword
Pairing: M-M
July 18, 2014
Word Count:
38500
Character Identities:
Bisexual, Gay, Lesbian
Summary: Dale is proud of how his acting career is progressing. Tonight, for instance, is the last night (at the beautiful Sam Wanamaker Playhouse) of a well-received run of Beaumont's The Knight of the Burning Pestle, in which he plays Rafe. But his colleague Topher, who plays Jasper, seems to think something is missing in Dale's life. They're not really friends, and Dale sees little point in reprising the one night on which they were not-really-friends with benefits. However! Despite the distractions of performing this chaotic two-plays-within-a-play, Dale is plagued by the niggling doubts prompted by Topher. Dale might be better off paying attention, though – because maybe Francis Beaumont, writing over 400 years ago, already provided the answers to Dale's dilemma.
A Night with the Knight of the Burning Pestle
Pairing: F-F, M-M
June 15, 2019
Word Count:
45,000
Character Identities: Information not available
Summary: A Dom learns to love while Scotland Yard claims his time and a sociopath lays a trap for his sub. This is book 2 Vasquez Inc, a spinoff series from the popular Vasquez and James series. Jackie Vasquez knows he needs to submit to a Dom he can trust—just as much as he needs to manage his own life. He found the right Dom in Brian Harrison, and then romance beckoned them both beyond bindings and safewords. They take the first steps toward a life together in London, where Brian is pursuing his dream career at Scotland Yard, and Jackie is working toward a master's degree. Their private hours deep in the night brim with both heat and beauty as Brian's artful vision for bondage makes a masterwork out of Jackie, body and soul. But time together becomes scarce as a series of horrific gaslight crimes keeps Brian at work and out of reach for Jackie much of the time. Though Jackie is faithful, he isn't the type to sit and wait for his lover's attentions. His self-assured ways and his geocaching hobby lead him to a dangerous discovery—all is not as it seems at the University. Trapped in the Gaslighter's web, he'll need to use every trick he knows to stay calm and buy time. But will Brian unravel the knot of mystery in time to save the man he loves?
A Shot of Fear
Pairing: M-M
November 21, 2019
Word Count:
45,000
Character Identities:
Gay
Summary: Gay American Dom with a fabulous sub juggles romance and bondage with Scotland Yard police work. Book 1 in the the Vasquez Inc series, spinoff from Vasquez and James. When Brian Harrison first met Jackie Vasquez at a Hawaiian wedding, Jackie was sixteen and troubled. Six years later they meet again; Brian's career at Scotland Yard is budding with promise, while Jackie's student days at the University of Nebraska are rolling toward a strong finish. Magnetic mutual attraction pulls them insistently toward one another, but the ocean separating their lives makes for a simmering romance. When the waiting ends and they get together for a weekend in Denver, Dom Brian and sub Jackie both know they've tapped into something scalding hot, and much deeper than sharing an artful session. Shibari, lust, and love are all on the agenda -- but for Brian, so is his police career, and a strange series of crimes seems poised to threaten their romance -- and maybe their lives.
A Shot of J&B
Pairing: M-M
November 1, 2019
Word Count:
16759
Character Identities:
Gay
Summary: Jefferson Sebring wined and dined, charmed and cajoled, and lured and seduced handsome men into his bed. However, he never wanted to keep one longer than a few dates or a few months. He had his work with the CIA and his duties to his family, and with those and his men, he was content - until Ludovic Rivenhall came into his life, first squiring his sister Portia around town, then falling into Jefferson's bed as so many others had. But Ludo wanted more than a same time next year type of relationship; he wanted to stay there, and Jefferson found he was willing to allow it as long as they both still wanted it. Years later, they both still wanted each other - but men didn't marry men. Or did they, in this new world they had survived to see?
Ace-High Royal Flush
Pairing: M-M
February 7, 2016
Word Count:
105000
Character Identities:
Gay
Summary:
The Larkspur Mysteries Book 3
"Despite your adversities, Mr Blaze, you remain unbroken because of who you are, not what you can or cannot do."
Mrs Norwood, October 1890
Shakespeare, the Bible, Edgar Allan Poe… What could a series of random quotes have to do with a masked ball and eight unsolved murders? Archer, Lord Clearwater, is hosting a masquerade at Larkspur Hall, and Prince Albert Victor is the guest of honour. The vitally important event is miles away from London, where Jimmy Wright has enlisted the help of Dalston Blaze and Joe Tanner in solving two mysteries: Who has been sending Archer cryptic notes, and who has murdered eight men on Bodmin Moor? Dalston finds himself the only one who can solve both riddles, but self-doubt, his concerns for Joe, and his newly found admiration for Jimmy Wright are obstacles he must overcome if he is to prevent Lord Clearwater's downfall. But what if the killer isn't after His Lordship? What if the plan is to assassinate the prince? Or worse, someone much closer to Dalston's heart? Agents of the Truth is the third novel in
The Larkspur Mysteries
, and the stories are best read in order. The Larkspur Mysteries follow on from
The Clearwater Mysteries series
, and both feature gay main characters, and are set at a time when homosexuality was illegal. They are a combination of MM/romance, mystery and bromance, and are inspired by historical fact.
Agents of the Truth
Pairing: M-M
February 2, 2022
Word Count:
149,000
Character Identities:
Bisexual, Gay
Summary: The star of the University of Virginia theater department, Aidan Emery is lusted after and admired for living out and proud. He uses his talent and good looks to his advantage and never sleeps with the same guy twice. But his glamorous patina has been carefully honed to hide the pain he carries inside. Aidan wasn't always such a player. He starts college naively romantic, hungry for the attention he can't get from his workaholic father and mentally ill mother. Unfortunately, that leaves him ripe pickings for predatory professor Rodney Montgomery. Rodney's flattering regard seduces Aidan into a dysfunctional relationship that destroys his innocence. Life looks up for Aidan when he finally breaks free of Rodney's pull and moves to New York City to make it as an actor. Meeting sweet fellow actor Patrick Jaymes seems like the start of a fairy tale. But before Aidan can rebuild his life into happily ever after, family secrets rip him wide open, leaving him easy prey when Rodney decides he's not willing to let Aidan go.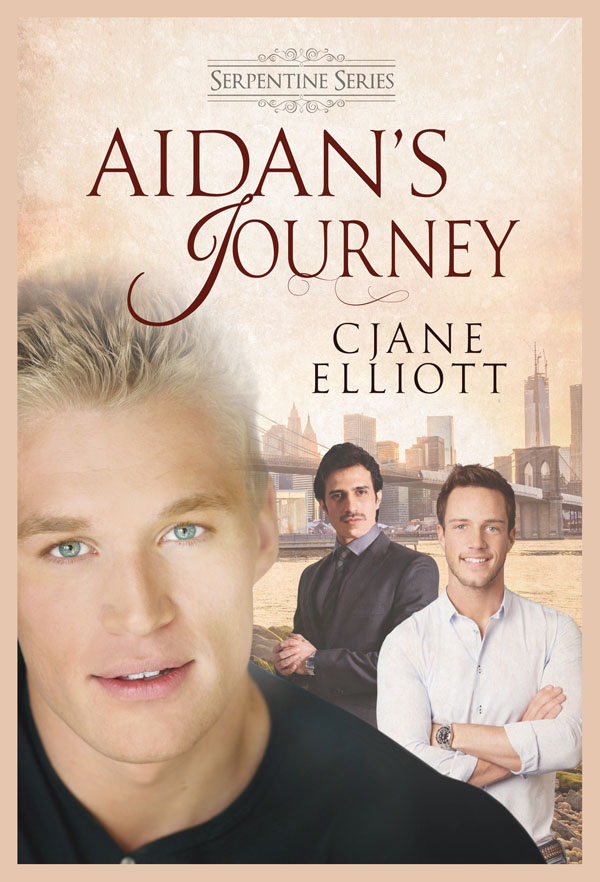 Aidan's Journey
Pairing: M-M
October 15, 2014
Word Count:
18000
Character Identities:
Bisexual, Pansexual
Summary: Alfie Adams comes at life sideways. After unexpectedly losing his job in television, and having the script he's worked so hard on unceremoniously dropped, Alfie turns up at his oldest friend, Jam's, birthday party drunk, pretty sure his world has ended, and that he's about to hit rock bottom with a bone-cracking thud. But it's funny how Jam's little brother, Benji, seems to know exactly what Alfie needs. For the past twelve months Alfie has thrown himself into his job and tried hard not to think about beautiful punk-loving Benji—tried not to see how the sweet kid he used to look out for, and who used to trail so adoringly after him, has grown up into a big lad with an even bigger heart. As Alfie sobers up, he begins to see things with a new perspective, and Benji has his full attention. If only Alfie can admit what it is he wants.
Alfie Adams Comes At Life Sideways
Pairing: M-M
October 4, 2019
Word Count:
67000
Character Identities:
Bisexual, Gay
Summary: A tale set in Stuart England, where the king's life depends on his most loyal of subjects. Anthony Redbourn, Earl of Crofton, delights in his reputation as a charming rogue. Life is never quiet at the court of King James I, especially with his good friend and secret lover, Sebastian Hewel, by his side. As an actor with the celebrated King's Men, Sebastian has his own admirers, but neither man has eyes for anyone else. When a plot against His Majesty is uncovered it threatens Anthony and Sebastian's charmed lives, and they are dragged into the political intrigue and the race to save the king from danger. Fear that a traitor is linked to the King's Men leaves Sebastian and Anthony with no choice but to stage a very public dissolution of their friendship, so Anthony can be free to be the patron of a new rising actor, and Sebastian can be the prodigy of another noble. It is a dangerous game they are playing to expose the plotters and still find a way to meet in secret, as Anthony is adamant that they will not sacrifice the love they have fought so hard to win. They will do whatever it takes to protect the king's life, and their commitment to each other.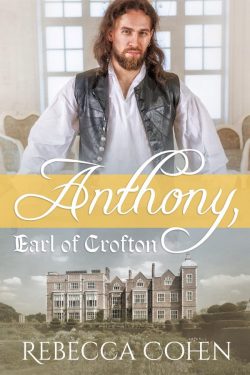 Anthony, Earl of Crofton
Pairing: M-M
April 25, 2019
Word Count:
92000
Character Identities:
Gay, Straight
Summary: Banyak & Fecks is a prequel to The Clearwater Mystery series of romantic gay novels. However, it is not a mystery. It is a story of how a Ukrainian refugee and the son of an Irish immigrant come to meet in the East End of London in 1884. It is a story about friendship. 1881. Andrej's family are dead or missing, and his village in Ukraine decimated. Aged thirteen, he walks west to find a boat to take him to London. Three years later, homeless, starving and having resorted to prostitution, he finds safe passage and arrives in London alone but determined. 1884. Silas' mother has died, leaving him to fend for his twin sisters in the hellish world of the Westerpool slums. Silas only knows the work of a thief and trickster and at sixteen, heads to London to make his money. What he finds is poverty, starvation and the Greychurch workhouse. About to give up, he encounters a giant Ukrainian, proud, handsome, and renting his body in the alleys of the East End. Silas (Banyak) and Andrej (Fecks) make an unlikely pair, but their friendship is all they need to survive life in London's notorious East End. When disaster robs them of their home, they have no choice but to live rough and work the streets. Lodging houses, rope houses, arrest, violence and prostitution, they face it together. But when the Ripper starts slaughtering Greychurch rent boys, Banyak and Fecks have only their friendship to ensure their survival.
"A colourful and enchanting tale. Beautifully written. Marsh does an excellent job of evoking the look and feel of a different age."
Olivier Bosman author of the DS Billings Victorian Mysteries
'Banyak & Fecks' ends the day before the first Clearwater Mystery, 'Deviant Desire' begins. It is a story of friendship and platonic love set in Greychurch, the imaginary Whitechapel of the Clearwater world. Extensively researched, readers are taken from the Russian steppe and the Wirral slums to the squalor of the East End in the late 1880s. [Genre: Historical Bromance] ['The Clearwater Mysteries.' Historical MM Romance, mystery and adventure.]
Banyak & Fecks
Pairing: M-M
November 29, 2020
Word Count:
12000
Character Identities:
Gay
Summary: Finn's rugby career was brought to a premature end by a crunching tackle, shattering his confidence and leaving him shy and insecure about his sexuality, despite his size. But understanding how it feels to lose courage in the face of a shaky future, he volunteers at a homeless shelter. One night he gives up his shoes to a homeless man. Of course, that's the night he finally gets an opportunity to talk to Sam, the cute twink he's been crushing on. Shoeless, breathless, not at his best – it's no wonder Sam mistakes Finn for another man down on his luck. Previously published in the anthology 'A Taste of Honey'
Barefoot
Pairing: M-M
April 29, 2019
Word Count:
60000
Character Identities:
Bisexual, Gay
Summary: They say magic doesn't exist in our modern age. But is that really true? Without magic, how could a stolen guitar or a lost shoe lead to love? What could spark romance at a workplace assessment, or turn a mean-spirited monster into a man? Six fairytales and myths receive a contemporary MM twist in this collection of stories, which prove that sometimes the mundane can be magical too. Dragged Into Love (Þrymskviða) When Theo's landlord steals his guitar in lieu of overdue rent, he tells Theo he will only return the instrument if he can go on a date with Theo's twin sister. With Fran less than willing to play along, Theo is left with one option: to go in her place. Love's Code (Ariadne and Theseus) In order to keep his job, Andre must pass an examination. However, his unspoken love for fellow programmer Eren proves a constant distraction, as does the identity of a mysterious benefactor who offers helps along the way. Guessing Games (Rumplestiltskin) A little white lie, told in his job interview, won Sasha his dream role. Only now he faces a pile of work he doesn't know how to complete. When someone comes along with a solution to his dilemma, he is thrilled. But what price will he have to pay Assignations and Ultimatums (The Strange Elopement of Tinirau) Hunter and Ross are deeply in love, but Ross's father is intent on setting him up with undesirable, yet powerful, older men. That's bad enough, but the situation worsens when the latest of these potential partners turns out to be Ross's boss. Lost and Found (Cinderella) Attendance at the company's masquerade ball is compulsory. Cillian intends a swift departure once his presence has been noted, but he changes his mind when a dashing stranger asks him to dance. Love is in the air…until he uncovers the man's identity. A Debt is a Debt (Beauty and the Beast) Dunstan Griffin is not a man accustomed to letting a debt slide. Therefore, when Alfred Siskin offers the EA services of his son, Wynn, in lieu of payment, Dunstan accepts. He intends to make the most of his new worker, but soon his desires change.
Beastly Businessmen & Guitar Gods
Pairing: M-M
July 23, 2018
Word Count:
105000
Character Identities:
Bisexual, Gay, Polyamorous
Summary: A Lambda Literary Awards Finalist for Bisexual Fiction (2019) London, 1906 Lucien Saxby is a journalist, writing for the society pages. The Honourable Aubrey Fanshawe, second son of an earl, is Society. They have nothing in common, until a casual encounter leads to a crisis. Aubrey isn't looking for love. He already has it, in his long-term clandestine relationship with Lord and Lady Hernedale. And Lucien is the last man Aubrey should want. He's a commoner, raised in service, socially unacceptable. Worse, he writes for a disreputable, gossip-hungry newspaper. Aubrey can't afford to trust him when arrest and disgrace are just a breath away. Lucien doesn't trust nobs. Painful experience has taught him that working people simply don't count to them. Years ago, he turned his back on a life of luxury so his future wouldn't depend on an aristocrat's whim. Now, thanks to Aubrey, he's becoming entangled in the risky affairs of the upper classes, antagonising people who could destroy him with a word. Aubrey and Lucien have too much to hide—and too much between them to ignore. Rejecting the strict rules and closed doors of Edwardian society might lead them both to ruin… but happiness and integrity alike demand it.
Behind These Doors
Pairing: M-M, M-M-F
June 22, 2018
Word Count:
74000
Character Identities:
Gay
Summary: ~ Sometimes catching a murderer means risking one's heart. ~   As a fae-vampire hybrid, scorned by all, Holden's life has never been easy. The one bright spot is his job testing blood at supernatural crime scenes. It's routine work, until the day he finds a victim he can't read. When one murder becomes two, and then three, it's clear there's a serial killer on the loose—one with a penchant for collecting hearts. Finding the bad guy could cement Holden's career, but he's drawing a blank. And it doesn't help that the expert his boss calls in to assist him is the man Holden's been crushing on for years. With lives hanging in the balance, Holden and Val must solve the case before the killer strikes again. But will they come out with their hearts still intact?
Blood Is Forever
Pairing: M-M
June 3, 2019
Word Count:
75230
Character Identities:
Gay
Summary: Should falling in love really get in the way of your lifelong dreams?  Sebastian Saunders is 3000 miles away from home. Working for his father's expanded business in New York, he's left behind the music career he craved, the friends he relied upon and possibly the love of his life. In a city that never sleeps, how can the nights cure a broken heart? Jay Ruttman is in London, throwing himself harder into football and his quest to make it on the professional playing field. Locking himself back in the closet, how can he ever open the door, and his heart, again? A chance encounter in New York where Jay and Seb rekindle their lost romance sets them both on a path to self-discovery and coming to terms with their past, their present and their future. This is the second part of the District Line serial, where half-time oranges are swapped for the Big Apple.
Break Through
Pairing: M-M
May 29, 2018
Word Count:
96902
Character Identities:
Bisexual, Gay
Summary: Jake Chivis is the descendant of Fire Elementals with a gift for psychometry, the ability to see memories from touching objects. After a bad break up and trouble at work, Jake gave up his career as a detective in Detroit and moved to England to join a research program studying Elemental gifts at University College London. It seems like the perfect way to escape his past and start over, and this time he's not falling into the trap of dating a co-worker. At least, that's the plan, until he meets Doctor Ilmarinen Gale. Mari Gale is blond, sexy, relentlessly academic and comfortable in his own skin in a way Jake envies. After a handful of embarrassing encounters, Jake is ready to resign himself to staying under the radar, but when a colleague's brother goes missing, Jake and Mari must work together to find him. As they dig into the inexplicable disappearance, Jake is impressed with Mari's competence and his unique skills, and even more impressed by his ability to wrap Jake around his finger. Together the unlikely pair discover murder, betrayal, secrets and just how high Mari can fan Jake's flames.
Breathing Betrayal
Pairing: M-M
June 7, 2016
Word Count: Information not available
Character Identities:
Gay
Summary: Step into the sumptuous world of Hartridge & Casas, the Edwardian shopping palace, in this exciting new series. Every department serves its customers luxury, and, behind the scenes, serves its employees romance and intrigue. After training under the famed Escoffier, Henri is now Head Chef at the Royal Tea Room - the jewel in the crown of the newly opened Hartridge & Casas department store. With his sights set on one day opening his own restaurant, Henri has no time for distractions, especially not love. But his moorings are shaken loose when Nico, a charming and gorgeous new waiter, appears. However, the interfering adventurer Lord Ockley is determined to have Nico all to himself. When he can't, he threatens to expose Nico and Henri's relationship, risking not only the destruction of their careers and reputations, but possibly even worse. Will Henri abandon his career dreams for the love of the only man who has ever touched his soul? Can Nico convince Henri that love is the most important dream of all? Set against the backdrop of the 1908 Summer Olympics and the historic Franco-British Exhibition, Catering to Love is the story of two men trying to find love in a society where the mere mention of their passion risks ruin. Buoyed by a colorful cast of characters, they cook up a new meaning to romance. It's a new century, with London blossoming into modernity, and love is the most important ingredient.
Catering to Love
Pairing: M-M
September 6, 2022
Word Count:
91,0000
Character Identities:
Gay
Summary: The bigger you become, the harder you fall. Sebastian Saunders is a rising rock star. Jay Ruttman is a Premier League football player. Their year-long relationship is hot commodity. Hounded by the press and fans alike, the lovers struggle to keep their private lives private. Flying high in the charts and having Jay by his side, Seb is finally living his dream. But Jay's new, promising career is threatened when a horrific injury on the pitch has him side lined—not only in the game but also in his relationship with Seb. Jay's crippling self-destruction spirals out of control, tearing them apart. To move forward, both men must learn to leave their past behind—not so easy when it keeps coming back to haunt them. Can their hard-fought relationship survive the ultimate test? This is the concluding part to the District Line series where the full-time whistle could signal an end to their turbulent journey… or is it just the beginning?
Come Back
Pairing: M-M
December 10, 2018
Word Count:
17532
Character Identities:
Gay
Summary: After the London Season of 1815, having guided his younger sister Eustacia through her come out despite the social impact of a disastrous family scandal, Percy Havilland is at a loose end. Accustomed to being spoiled and generally admired, although still wealthy, he is shunned by most of the ton. Also, he discovers that he misses looking after his sister now she's returned to the family estate in Sussex. Taking his frustrations out on Nathaniel Brooks, his long-suffering lover, only makes Percy more uncertain about his future. Also, Percy's good friend Jo Everett is having his own problems, thwarted in his dearest wish to share a home with the love of his life, Daniel Walters, a hardworking Bond Street tailor. And the final couple in the ensemble, Captain Ben Harding and Dr Edward Stephens realises the course of true love doesn't always run smoothly. Can this society of gentlemen solve their romantic dilemmas to their satisfaction? And might Percy, with a birthday looming, surprise himself by opening up to love?
Coming of Age
Pairing: M-M
November 19, 2022