Word Count: Information not available
Character Identities:
Gay
Summary: Finally working for a man he can trust has given Bill a new purpose. His boss, Christopher Manos, commands respect and absolute loyalty, and Bill has proven himself worthy of a seat at Christopher's table. Becoming best friends with Christopher's husband, Snow, has further proven his allegiance and cements a place for him in the Manos family. When Snow's life is in danger, Christopher places his full trust in Bill to destroy anything and anyone that poses a threat to his husband. But hunting and wiping out the enemy for the safety of everyone Bill cares about means partnering with the one person he has vowed to never see again. Mace wears a mask of vain cockiness and uses his model good looks to his full advantage. Known to many as Without a Trace Mace, he's a deadly assassin well known for wiping out whole families and getting away without a trace. With a dangerous past and an unknown future, Mace uses his veil of conceit to keep others at a distance, rarely trusting anyone. When his boss, Black--the one man he trusts above all others—gives him his next assignment, he learns his newest partner is none other than Bill, the man he'd do anything to avoid. With the safety of the Manos family on the line at the hands of a brilliant maniac, Bill and Mace begrudgingly put their differences aside to ensure Snow, and his loved ones, are protected from harm. With their lives in grave danger and the clock ticking towards zero hour, they navigate deathly perilous situations and uncertain outcomes, hoping they survive long enough to keep the Manos family safe. Bill and Mace's traitorous hearts draw them closer together no matter how hard they fight the inevitable. With the lives of their loved ones hanging in the balance, they find themselves in the middle of a dangerous dance. But when the music stops, will they both be left standing?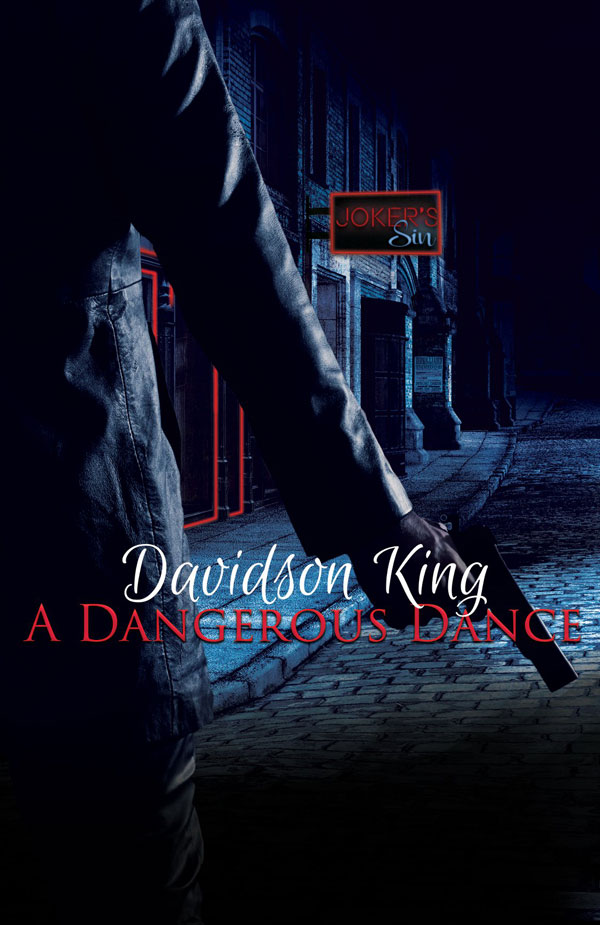 A Dangerous Dance
Pairing: M-M
July 15, 2018
Word Count:
71000
Character Identities:
Gay
Summary: Berlin 1933: When the parties stop...the dying begins The city that's been a beacon of liberation during the 1920s is about to become a city of deadly oppression. BBC foreign correspondent Simon Sampson risks his life in a bid to save thousands of gay men from the growing Nazi threat. This is the second in the Simon Sampson mystery series. The first, A Death in Bloomsbury, was hailed as 'a good old-fashioned John Buchan-esque mystery reworked for the twenty-first century'. Simon moves to Berlin where he meets British author Christopher Isherwood and his lover Heinz. He's also reunited with his banter-partner Florence Miles, better known to her friends as Bill. She's recruited him into the British intelligence services and he's got the task of hunting down communist spies. But when Simon is ordered to spy on an old college friend, his loyalties are brought into question. Who are his real enemies? And how much can he trust his masters?
A Death in Berlin
Pairing: M-M
September 28, 2022
Word Count:
111200
Character Identities:
Gay
Summary: After surviving ten years in prison, Cameron Pierce is attempting to put the past behind him. He tries to adjust to his newfound freedom with a place at the halfway house and a job. But one lesson he learned in prison keeps him guarded: hope is a dangerous thing. Hunter Donovan, Assistant State Attorney, is a man of justice who loves a challenge. After a lifetime of putting his career first, a milestone brings him to a harsh realization—he's lonely. Hunter's world changes when he meets Cam. The wary young man intrigues him and awakens a desire unlike anything he's ever experienced. When Cam's past resurfaces and threatens to rip them apart, their budding relationship is challenged and Cam's hope for a future begins to dim. These outside forces hunting Cam will stop at nothing to send him back to prison. But they'll have to get past Hunter first. ---------- NOTE: Word count: 111,200. This story is a romantic suspense/mystery novel and the second installment in The Men of Halfway House series. Although characters reappear from book one, this story can be read as a stand-alone.
A Hunted Man
Pairing: M-M
April 28, 2014
Word Count:
145000
Character Identities:
Gay
Summary: A story of healing and confronting demons… Detective Aidan Calloway is rock-solid strong. He's a man of justice—loyal to his friends, family, and job—even if it requires bending a law…or two. He shields himself behind an abrasive, fearless facade, until a phone call one night chips his armor and throws his perfectly planned, hollow life into a tailspin. Jessie Vega is the epitome of optimism. His carefully crafted attitude of hope and positivity protects him from a past filled with too much pain. When a ghost from a dark time resurfaces and nearly breaks him, he must tap into his inner strength or risk losing everything he's worked so hard to build. But Jessie can't do it alone. He must fight to break through Aidan's ironclad defenses to reveal the heart of the man hiding beneath the tough surface and mend his damaged spirit. Only then can they truly heal and become strong enough to battle the demons that haunt them and threaten their chance to finally be together. ---------- ***This book contains scenes and subject matter some readers may find distressing. It is only intended for adult readers.*** Word count: 145K Although part of a series and events from prior stories are referenced, this book can be read as a stand-alone.
A Mended Man
Pairing: M-M
April 28, 2016
Word Count:
73,141
Character Identities:
Gay
Summary: Time travel. For mages, it violates their number one rule: what the Mother has written, let no one unwrite. The Mother writes the destinies of the creatures on the world of Karishian. If her writings were undone, it is feared that Creation itself could be undone. The dark mage Morgorth takes this rule to heart, but there are others who do not. Morgorth is about to claim a stone of power when it is stolen from him by a female mage he hasn't seen in decades. As they struggle for the stone, she activates it, and Morgorth is unwillingly plunged into another time and another place. It isn't long before he realizes what time he's found himself in and there are a few familiar faces. Most notable is a much younger version of Aishe. His mate. Living with a tribe who will be massacred, caring for a young lad who will become his mate, and fighting a battle against a mage who can travel from past to future at a whim—Morgorth's life has never been easy but now he must contend with the will of the Mother. Unable to change the future and the tragedies of Aishe's life, he must decide what his role in his mate's past will be, and ask himself one vital question: how does one defeat time?
Agate: Then and Now
Pairing: M-M
May 2, 2017
Word Count:
73900
Character Identities:
Gay, Pansexual
Summary: "It's not all about serving coffee and typing reports." Working for a secret organisation specialising in alien cover-ups, Connor Smith is no stranger to the abnormal or dangerous. His love life on the other hand… not so exciting. Until he reluctantly agrees to a blind date and meets the perfect bloke, Jason. Things are finally falling into place for Connor, so of course that's when he attracts an alien stalker. Noah Jones, ex-alien, has been stranded on Earth and forced to live as a human since 1648. Alone and detached from the world around him, Noah has spent centuries observing and recording humankind. In all that time, he's only experienced a connection with a human once… until he finds Connor. Even knowing Connor is in a relationship, Noah can't ignore their potential bond, or stay away. While dealing with missing alien artefacts, a dangerous and shadowy group of collectors, and the ever-present Noah, Connor finds his orderly life crumbling around him. At least he still has the perfect boyfriend… When Noah goes missing, Connor is forced to face the feelings growing between them and the mounting evidence that Jason isn't who he says he is…
Aliens, Smith and Jones
Pairing: M-M
October 1, 2018
Word Count:
97,641
Character Identities:
Ace, Bisexual, Lesbian
Summary:
A quest for power. A growing evil. Can a scholar of magic keep an incredible discovery from the forces of chaos?
Wizard and bookworm Athala Dohn pursues her research with a fiery passion. So when she uncovers evidence of an ancient spell buried deep within the city, she won't rest until she's the one who makes the find. Determined to outwit potentially-deadly magical protections, Athala brings help: a Conscript, Elise Bresch, and a barbarian, Ragan Ermolt. Together they enter the sewers completely unprepared for what awaits… With undead skeletons, giant rats, and even a dragon in their path, Athala never expected a set of metal bars to thwart her. But when a corrupt man imprisons and tortures her and her friends, the scholar realizes her curiosity may have unleashed destruction upon all of Neuges. Athala has one chance to escape captivity and claim the spell before the Age of Mortals slips from humanity's grasp.
Ancients
is the first book in the Heroes by Necessity saga of sword and sorcery fantasy novels. If you like magical Dungeons and Dragons inspired worlds, multifaceted and diverse characters, and pulse-pounding action, then you'll love Riley S. Keene's epic tale.
Buy Ancients today!
Ancients
Pairing: F-F
November 30, 2017
Word Count: Information not available
Character Identities:
Bisexual, Polyamorous
Summary: The search for the swords brings Douglas and Margaret back to England, where Mystere has hidden the sword Almace -- his own sword. Four months pass with no signs of Mystere, and Douglas and Margaret start to make plans to go in search of him. Then they accidentally become the caretakers of an injured street urchin. The boy — a sweep's apprentice — tells them that there is something invisible haunting the rooftops of London, preying on the children who make their living there. In the absence of Mystere, Margaret insists that they need to help, but Douglas refuses. Margaret defies him and goes anyway, only to discover that what lurks on the rooftops is far worse than she had imagined -- Caedda has taken the rooftops of London as his domain. Worse, he has taken Mystere prisoner, he holds the sword Almace, and he knows that Margaret is there. Trapped on the roofs, unable to reach Douglas, Margaret has to rely on her wits and her memories in order to save Mystere, herself and her unborn child.
Ashes and Light (Swords of Charlemagne, Book 3)
Pairing: M-M-F, M-M-M
July 20, 2021
Word Count:
72579
Character Identities:
Bisexual, Gay, Non Binary
Summary:
A Dark Steamy Superhero Yaoi Romance
❤️former super-powered hotties returning to action!
❤️ second chance at love for a Hero and a Villain 
❤️ amazing secondary cast with their own love stories
BOOKS 1 - 6 NOW AVAILABLE ON AMAZON & KU
BOOK 7 - Series Finale - COMING IN APRIL 2021!
Several years past 50, Matt thought that his days as a Villain in the staged Chosen fights were long over.
But then his powers returned in the wake of a devastating attack that took the powers of all the active Chosen, perpetrated by a young Hero.
With no other choice, Matt goes to the one man who might understand what is happening to him - Colton. The man who was Matt's main rival back in the days of his fighting career. A man Matt hasn't seen since the day he burned out and walked away from the fights.
That would be complicated enough. But back then, they were also secret lovers. Matt walked away from that as well without a goodbye.
Now after nearly twenty five years, these two men are coming face to face for the first time. Can they handle their personal issues while trying to save the world from a Hero gone bad?
Trigger warnings for dub/noncon, super tragic backstories, explicit on page sex, angsty gay dudes, and cliffhangers.
Back Issues
Pairing: M-M
March 6, 2020
Word Count: Information not available
Character Identities:
Gay
Summary: Information not available
Beg
Pairing: M-M
Word Count:
40000
Character Identities:
Gay, Pansexual
Summary: Byron is tall, handsome, well spoken, wealthy, and has outstanding taste in wine and food. You'll be impressed by his impeccable attire and eloquence in conversation, ranging from Baroque art to the newest advances in pharmacology. With his charming smile and elegant manners, Byron truly is the perfect date… and who doesn't love a man who appreciates opera? What's the catch, you ask? Just this: if Byron finds you suitable, he will subject you to utterly depraved forms of torture. No, I'm not talking about S&M. Byron will mutilate, rape, and then kill you. Don't think that you will survive the encounter, because you won't. He has a perfect record. Intrigued? Would you like me to arrange a rendezvous? It has to be in the next few days because he's leaving on a trip south to much warmer climes, and his calendar will be completely full. Yes? Very good. I will make a reservation for two under the name of Smith. Who am I? I'm Gloria, his personal assistant.
Better the Devil You Know
Pairing: M-M
October 1, 2015
Word Count:
110000
Character Identities:
Aromantic, Bisexual, Demisexual, Pansexual, Polyamorous
Summary: Shattered by betrayal, Aria's Companions have separated. Aven and Del have retreated to the safety of the Water tribe, leaving Owyn and Treesi behind on land to stand with Aria and help their wounded Heir heal. Despite their best efforts, Aria retreats, rejecting them both. Owyn knows that he and Treesi can't do this alone. He starts riding out to the coastal villages surrounding Terraces, sending messages out to the deep, begging Aven to come back, telling him that the Heart can reach the Heir. Then he returns from one such trip to find Aria and Treesi have left Terraces, leaving him behind. Abandoned, Owyn leaves Terraces. Instead of following Aria, he goes north, trying to find a way to contact the Water tribes. Trying to find a way to save everything before it's too late. To do that, he must face his deepest fear, risk losing his heart, and accept help from the most unlikely of allies.
Bones of Earth (Heir to the Firstborn, Book 3)
Pairing: F-F, M-M, M-M-F, 4+ or Other
May 26, 2020
Word Count:
102716
Character Identities:
Bisexual, Gay
Summary: Though some struggles have ended in victory, ease and contentment are not the fate of the gods of war. Instead they must contemplate the sometimes terrible and frightening nature of their powers—and the effect those powers have on the people they love. After their campaign in Ummana, the gods of war return to the Valley with their ranks finally complete. Sic is the eighth Emeris to join Renaldo and Canubis in their war against the Good Mother. Even so, they must wait for their powers to manifest, and trials lay ahead. It is only when a tragedy befalls Aegid, Kalad, and Daran that Sic learns the extent of his abilities as a Luksari. What he achieves will change Daran forever—and set him up for trauma that leaves him doubting his relationship with Aegid and Kalad. Daran must affirm his commitment to his lovers and his new status among them through blood and violence. Even though Renaldo and Casto's relationship has improved, they're still struggling now and then, which could prove to be more dangerous than they think—because the Good Mother is already plotting her next move.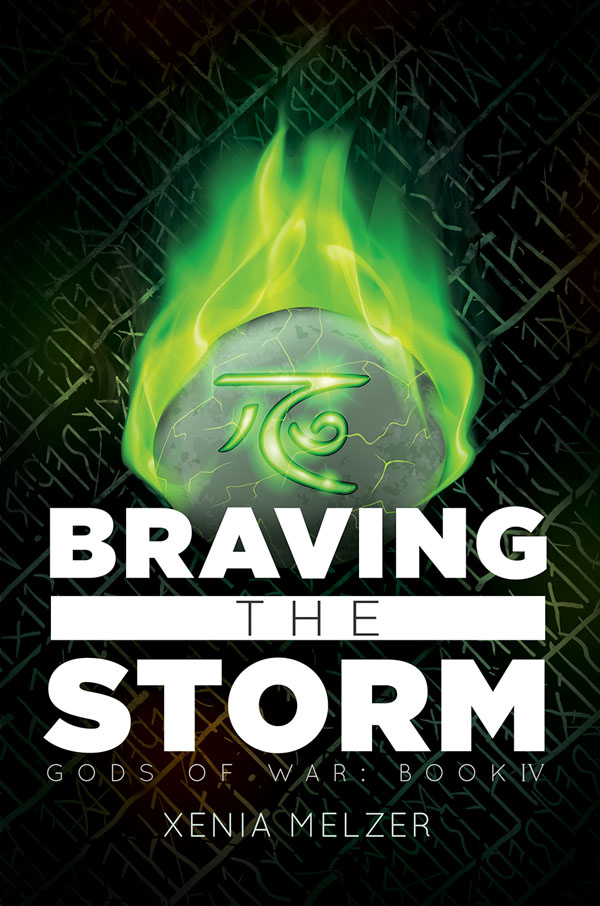 Braving the Storm
Pairing: M-M
November 21, 2017
Word Count:
16000
Character Identities:
Bisexual, Gay, Straight
Summary: Alexander LaFon lives a nightmare, but he deals with it. Deals with the fact that his mother abandoned him as an infant, deals with the fact that his father is never home, and deals with the fact that his older brother, Jeremiah, tortures him. He dreams of escaping his mobile-home prison and finding a normal life. Of breaking free of his agony, finding a woman to love, becoming a teacher. But some horrors you can never outrun. There's nowhere to hide. Some nightmares chase you in your sleep and steal your freedom like a brutal thief. Some brothers never give up and never answer why.
Brothers LaFon, Part One: Crucial Lessons
Pairing: M-M
February 28, 2015
Word Count:
48027
Character Identities:
Gay
Summary: Double lives were just the way it was for a man like me. By day I was a man with a reputation above reproach. Even assassins needed backup plans. For fifteen years, life was going without a hitch until I had to take out a witness. When it was time to kill him, beautiful eyes filled with fear urged me to do something else. Yet, in order to do that, I had to break him, and by way of pain, my captive would experience pleasure he'd never dreamed. This book is part of CRIMINAL DELIGHTS. Each novel can be read as a standalone and contains a dark M/M romance. Warning: These books are for adult readers who enjoy stories where lines between right and wrong get blurry. High heat, twisted and tantalizing, these are not for the fainthearted. Trigger Warnings: Title contains the following possible triggers. Humiliation, Violence, Master/slave elements, Male Chastity, Murder, Imprisonment, Dub-Con, and Torture. Stockholm Syndrome. It is always by way of pain one arrives at pleasure. —Marquis De Sade (1740 - 1840)
By Way of Pain
Pairing: M-M
May 20, 2019
Word Count:
19000
Character Identities:
Gay
Summary: When Delan stumbled into the Temple, he wasn't expecting to be welcomed as a Temple servant. He wasn't expecting his only duty to be to serve Lyander, cloistered son of the High Priestess. He wasn't expecting to fall in love. And he wasn't expecting that he was going to have to choose: love, or saving the world.
Chains of Light
Pairing: M-M
October 1, 2020
Word Count:
54663
Character Identities:
Gay
Summary: Destiny rewards those who embrace it. Chris and his alien soul matches, Lasar and Nary, are ready to deepen their new bond as mates. It's also time for Chris to begin his training as a Nasha, or sub, and for Nary to embrace his new role as Ahna, or Dom, to Chris. As three in the soul match they are unique. Not only have Alasharians never matched with a human, they've never matched as three. What makes them special also puts them in danger. The Supreme Soul Healer warned Chris that many changes were ahead, ones even more startling than the original invasion. They must keep their bond a secret until they know who they can trust. Lasar and Nary are invited to a pleasure party by the Alasharian's leader, the Nall, and are forced to bring Chris and his cousin, Morgan. But a terrifying turn of events sets in motion what might be the beginning of the end for them all, unless they can resist the Void.
Cherished by Two
Pairing: M-M-M
April 25, 2017
Word Count:
53000
Character Identities:
Lesbian
Summary: A family forged in battle. Amora Medina-Jackyl knew one thing well—vengeance. She'd inflicted pain without mercy to those who deserved the punishment. She'd lived by one motto her entire existence-- family was to be protected above all else. An ancient cult murdered her parents and siblings when she was little more than a child. The Order of Angelus hadn't understood the Hell they'd brought down on themselves that one brutal night. Amora was many things in her four centuries. A daughter and a sister, a mother, yet she was best known as a killer. When she finally meets her end, Amora will have hundreds, maybe thousands of lives to answer for. Her only wish is to find one moment of peace. She denies her need as much as she fights to protect it. When the one woman who can bring her serenity comes into her life: can Amora destroy century old walls to let her in? Lies and conspiracies tear at the fabric of sanity—of what's right. Can truths come to light that change the reality of a family who's known only the taste of revenge and loss?
Club Revenge
Pairing: F-F
May 12, 2016
Word Count: Information not available
Character Identities:
Gay
Summary: Time Didn't Heal All Wounds and the Scars were About to be Ripped Open Stevenson When I'd moved from Homicide to the Cold Case Unit my friends headed, I'd thought it would be a new start. The minute my marriage fell apart I'd lost my purpose. Years passed and I hadn't found myself until I'd helped my friends catch a serial killer, but I'd also found friends and family. As I'd searched for a case among dusty boxes, a decades' old murder and missing person case caught my attention. The autopsy report send me to the M.E.'s office and the man I'd avoided for months. Doc Making death my job didn't allow for normal friends, but the dead needed an advocate and it was the only purpose I'd known. Being an Medical Examiner was all I'd had for decades and I didn't know what to do outside my job. I had a group of friends, all worked in law enforcement and forensics, but one thing was missing. Short, adorable middle-aged men weren't getting swept off their feet. When my secret crush, needed my help with a case to the detriment of my sanity I said yes. All I had to do was not be my weird self and blurt out everything in my head. When a missing person case turns out to be more than it appears can Stevenson keep Doc safe from a twenty year old threat? (TW: Mentions of childhood sexual, physical and mental abuses. Passive Suicidal Ideation, self-harm and mental illness. These are mainly off-page, but there are details flashbacks and conversations of said acts. Yet if these are triggering for you, please feel free not to read the story. Your self-care and mental health are more important. Thank you.)
Cold Cases and Dark Secrets
Pairing: M-M
February 22, 2022
Word Count: Information not available
Character Identities:
Bisexual, Gay
Summary: Life and Death sometimes made you believe in second chances Robert One thing I was sure of in my life was I'd never start over after my marriage of thirty years ended. Yet when our kids formed lives of their own, we'd grown apart. I'd signed the papers and tried to move on. My work as a Homicide Detective became my life. It left me with no time to think, but I couldn't exist for my job alone. All that changed when they assigned Remy Bosley as my new partner. He was too good to be true, but in a short time, he became my friend—maybe something more. Remy For twenty-eight years, I'd worked to leave my past behind. Although, when the horrors shaped you into the person you were, there was no escape. Being a cop for me was making sure no one else turned out like me. My partner, Robert Kauffman, made it clear how far I'd shoved my dreams down. I was too old and damaged for fairy tales, yet that's exactly what I wanted. In a few short years, his family became mine, and I couldn't lose that no matter how much I wanted more than friends. When he was in danger, I did what needed to be done, and nothing was ever the same. When a serial killer makes Remy's old turf his hunting ground, how far will he go to protect the innocent? (TW: Mentions of childhood sexual, physical, and mental abuses. Passive Suicidal Ideation, self-harm, and mental illness. These are off-page, but there are detailed flashbacks and conversations of said acts. Yet if these are triggering for you, please feel free not to read the story. Your self-care and mental health are more important. Thank you.)
Cold Cases and Second Chances
Pairing: M-M
October 26, 2021