Lawyer by day, writer by night. When I'm not lawyering during the day, I'm often reading or writing gay fiction involving men who desire a happily ever after. I'm happily married to a mild-mannered college professor, who likes to escape to the Orlando theme parks, or to a faraway place. You can often find me on social media, sometimes talking about books, but many times mouthing about TV, movies and other geeky stuff involving superheroes. Oh, and I use a pen name to protect the innocent.
———————————–
You can find my fiction through these sites:
*Amazon US:  http://bit.ly/WSLongBooks
*Amazon Australia:  http://bit.ly/WSLongAus
*Amazon Canada: http://bit.ly/WSLongCanada
*Amazon UK: http://bit.ly/WSLongUK
———————————–
Barnes and Noble:
-----------------------------
*Booktopia:
(Paperback books - Australia)
*Angus  & Robertson (ebooks in Australia)
--------------------------
*Bookstrand:
http://www.bookstrand.com/ws-long
--------------------------
*iBooks/iTunes: http://bit.ly/WSLongWrites
———————————–
Google Books:
http://bit.ly/WSLongGooglePlay
Mandadori (Italy)
_______________
*JMS Books: http://bit.ly/WSLongWriter
———————————–
*Walmart or Rakuten Kobo:
http://bit.ly/WSLongKobo
———————————–
*Smashwords:
http://bit.ly/WSLongSmashwords
————————————
You can also follow me:
Goodreads:   www.goodreads.com/WSLong 
Tumblr:         https://www.tumblr.com/blog/wslong
This author has been favorited by 1 user.
Contact Information:
Email Address: wslongauthor@gmail.com
Books By W. S. Long
Pizza Delivery
Pairing: M-M-M
May 30, 2020
Home Again
Pairing: M-M
April 11, 2020
Sudden Death
Pairing: M-M
August 10, 2019
Under the Jasmine Flowers
Pairing: M-M
May 18, 2019
He Ain't Heavy
April 20, 2019
Revving It Up
Pairing: M-M
October 28, 2018
Crossroads
Pairing: M-M
August 18, 2018
Love and Mystery Box Set
Pairing: M-M
March 21, 2018
Eternal: The Nephilim's Love Story Box Set
Pairing: M-M
February 10, 2018
The Last Nephilim
Pairing: M-M
October 21, 2017
Too Tough to Tame
Pairing: M-M
April 8, 2017
Starting His Engine
Pairing: M-M
November 12, 2016
Splendidly Ever After
Pairing: M-M
February 21, 2016
Love and Pain
Pairing: M-M
November 8, 2015
The Nephilim's Promise
Pairing: M-M
April 5, 2015
Ask and I'll Tell
Pairing: M-M
June 22, 2014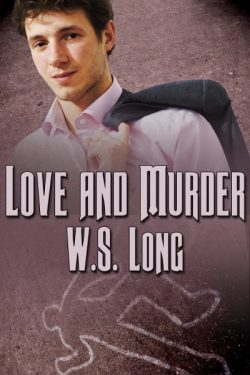 Love and Murder
Pairing: M-M
February 16, 2014