Mickie B. Ashling is the pseudonym of a multifaceted woman who is a product of her upbringing in multiple cultures, having lived in Japan, the Philippines, Spain, and the Middle East. Fluent in three languages, she's a citizen of the world and an interesting mixture of East and West. A little bit of this and a lot of that have brought a unique touch to her literary voice she could never learn from textbooks.
By the time Mickie discovered her talent for writing, real life got in the way, and the business of raising four sons took priority. With the advent of e-publishing—and the inevitable emptying nest—dreams of becoming a published writer were resurrected and she's never looked back.
She stumbled into the world of men who love men in 2002 and continues to draw inspiration from their ongoing struggle to find equality and happiness in this oftentimes skewed and intolerant world. Her award-winning novels have been called "gut wrenching, daring, and thought provoking." She admits to being an angst queen and making her men work damn hard for their happy endings.
This author has been favorited by 4 users.
Contact Information:
Email Address: mickie.ashling@gmail.com
Books By Mickie B. Ashling
Genre: BDSM
Cutting Cords
Pairing: M-M
June 2, 2020
Yield
Pairing: M-M
November 13, 2018
Forged in Trust
Pairing: M-M
September 4, 2015
Cutting Out
Pairing: M-M
October 9, 2014
Fractured
Pairing: M-M
March 24, 2014
Cleave
Pairing: M-M
May 11, 2012
Vessel
Pairing: M-M
October 7, 2011
Bonds of Love
Pairing: M-M
April 23, 2010
Impacted!
Pairing: M-M
August 3, 2009
Genre: Contemporary
Cutting Cords
Pairing: M-M
June 2, 2020
Yield
Pairing: M-M
November 13, 2018
Being With Him
Pairing: M-M
December 27, 2017
Through My Own Lens
Pairing: M-M
November 6, 2017
Third Son
Pairing: M-M
October 2, 2017
Open Case
Pairing: M-M
February 3, 2017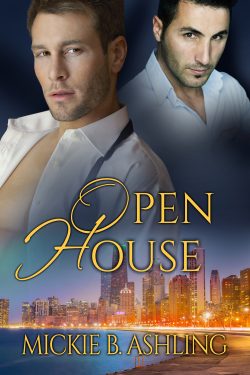 Open House
Pairing: M-M
October 24, 2016
Open Seating
Pairing: M-M
June 10, 2016
The Sixth Chukker
Pairing: M-F, M-M
April 8, 2016
Forged in Trust
Pairing: M-M
September 4, 2015
Chyna Doll
Pairing: M-M
February 23, 2015
Cutting Out
Pairing: M-M
October 9, 2014
Fractured
Pairing: M-M
March 24, 2014
Ride-Off
Pairing: M-M
October 18, 2013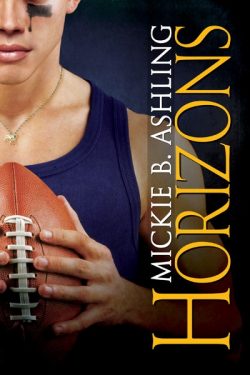 Horizons
Pairing: M-M
July 10, 2013
Fire Horse
Pairing: M-M
April 12, 2013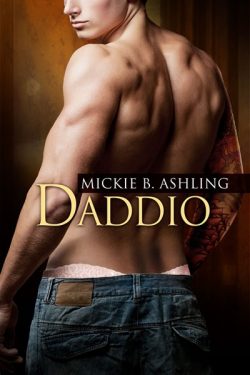 Daddio
Pairing: M-M
July 23, 2012
Cleave
Pairing: M-M
May 11, 2012
Vessel
Pairing: M-M
October 7, 2011
Momentos: Mick's Journey
Pairing: M-M-M
July 18, 2011
Taste
Pairing: M-M
April 4, 2011
Tono
Pairing: M-M-M
January 14, 2011
Loving Edits
Pairing: M-M-M
June 14, 2010
Genre: Dark Romance
Third Son
Pairing: M-M
October 2, 2017
Genre: Erotic Romance
My Semana Grande (Basque Country Adventures #1)
Pairing: M-M-M
November 7, 2019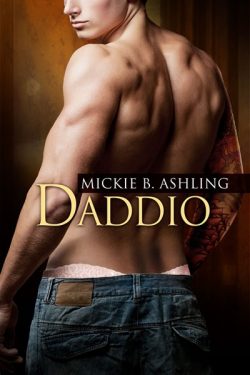 Daddio
Pairing: M-M
July 23, 2012
Genre: Fantasy
A Noble Cause
Pairing: M-M
August 26, 2019
A Tangled Legacy by Mickie B. Ashling
Pairing: M-M
August 6, 2018
Genre: Historical - 20th Century
Mayon
Pairing: M-M
February 23, 2016
Yesterday
Pairing: M-M
January 22, 2016
Genre: Holiday
Being With Him
Pairing: M-M
December 27, 2017
Genre: Interracial
Third Son
Pairing: M-M
October 2, 2017
Genre: New Adult
Chyna Doll
Pairing: M-M
February 23, 2015
Genre: Paranormal
A Noble Cause
Pairing: M-M
August 26, 2019
Genre: Sci Fi
A Noble Cause
Pairing: M-M
August 26, 2019
A Tangled Legacy by Mickie B. Ashling
Pairing: M-M
August 6, 2018
Genre: Sports
Enforcing Emory-Second Edition
Pairing: M-M
February 2, 2020
The Sixth Chukker
Pairing: M-F, M-M
April 8, 2016
Ride-Off
Pairing: M-M
October 18, 2013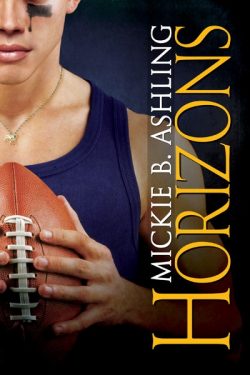 Horizons
Pairing: M-M
July 10, 2013
Fire Horse
Pairing: M-M
April 12, 2013
Genre: Suspense
Third Son
Pairing: M-M
October 2, 2017