Megs Pritchard lives in England and is a mother to two small boys who drive her crazy! When she isn't working or being a mummy, tearing her hair out or drowning her sorrows in alcohol, she is busy writing about complex characters that know the harsh realities of life but want a HEA.
Megs writes both contemporary and paranormal romance and is working on two new series for 2019: a paranormal shifter series—title unknown, currently waiting for some inspiration from somewhere—and a contemporary series, Sater's creek. She might also be dipping her big fat toe into the m/f paranormal too!
Growing up in a military family, Megs has travelled Europe and has a great deal of respect and gratitude for all the men and women who have and who still serve. Her dream job was to be a Bomb Disposal Expert and even had her own 'kit' when she was younger, which her dad took away from her one day because he didn't like tripping over the floss she was using as her tripwire. She thought it was a good idea. He may have also taken away her cricket bat too which she was using for Self-defence!
This author has been favorited by 3 users.
Contact Information:
Email Address: megspritchardauthor@gmail.com
Books By Megs Pritchard
Working Stiffs
Pairing: M-M, M-M-M
May 1, 2020
Mine to Hold
Pairing: M-M
January 20, 2019
Mine to Save
Pairing: M-M
November 19, 2018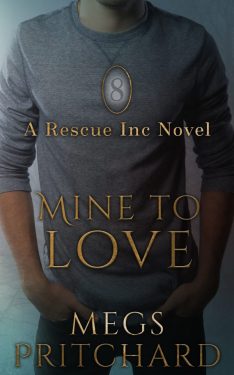 Mine to Love
Pairing: M-M
October 28, 2018
Mine for Eternity
Pairing: M-M
October 7, 2018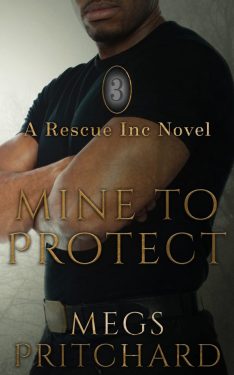 Mine To Protect
Pairing: M-M
May 27, 2018
Forever Mine
Pairing: M-M
April 29, 2018
Mate of Mine
Pairing: M-M
March 18, 2018
Breaking Free
Pairing: M-M
February 12, 2018
The Bonds Within
Pairing: M-M
October 25, 2017
Take A Chance
Pairing: M-M
July 4, 2017
New Beginnings
Pairing: M-M
June 23, 2017
Terrible Twos
Pairing: M-M
January 28, 2017
Valentine's Surprise
Pairing: M-M
February 10, 2016
Mine To Keep
Pairing: M-M
Say You'll Be Mine
Pairing: M-F
Please Be Mine
Pairing: M-M