Leigh Jarrett is unabashedly queer, quirky, and passionate. Lover of antique stores, the smell of lye and oil as it turns to soap, and the serenity of hiking through the ancient Douglas firs of Vancouver Island's Cathedral Grove.
In her hometown of Kelowna, BC, Leigh can be found nestled up with her fabulously supportive wife, her trusty laptop, and their persistent treat seeker, Miss Mimi-dog, affectionately nicknamed "Muffin Head."
Having been bullied as a child for being "different," writing, and publishing LGBTQ Romantic Fiction has given Leigh an opportunity to express her uniqueness, inspired by the LGBTQ community she now calls home. Her contemporary works highlighting their struggles, while celebrating their diversity, and affirming their most basic of human rights … to love and be loved, while her Paranormal and Fantasy works feed the "weird kid" geek residing within her.
Please consider joining Leigh's mailing list: http://eepurl.com/xuhej
To connect with Leigh Jarrett:
Email: leigh@leighjarrett.com
Website: www.leighjarrett.com
This author has been favorited by 1 user.
Contact Information:
Email Address: leigh@leighjarrett.com
Books By Leigh Jarrett
Stand-Alone Books
Possession Pointe
Pairing: MM
August 13, 2012
Healing Hands of E'lan
Pairing: MM
February 23, 2012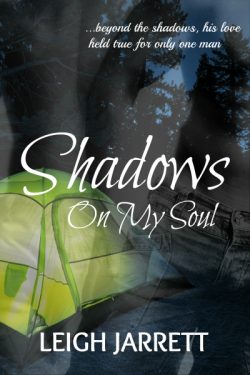 Shadows On My Soul
Pairing: MM
June 12, 2017
Series: Drakkar Coven
Callum of Drakkar Coven
Pairing: MM
April 4, 2012
Oleander, Son of Drakkar
Pairing: MM
February 1, 2016
Series: Tekla
Simply Marvelous
Pairing: MM, NB
April 17, 2015
The Stars On My Arm
Pairing: MM
May 12, 2015
Two Nights A Week
Pairing: MM
April 18, 2015