K.L. Noone employs her academic research for writing romance, frequently LGBTQIA, often paranormal, fantasy, or historical. Her full-length romance novels include the Character Bleed trilogy (Seaworthy, Stalwart, Steadfast), Magician, Cadence and the Pearl, and A Demon for Midwinter, available from JMS Books, and A Prophecy for Two, available from Inkshares, and she's also the author of multiple romance short stories with JMS Books, and previously with Less Than Three Press, Circlet Press, and Ellora's Cave.
With the Professor Hat on, she's published scholarly work on romance, fantasy, and folklore, including a book on Welsh mythology in popular culture and a book on ethics in Terry Pratchett's fantasy. She is happily bisexual, married to the marvelous Awesome Husband, and currently owned by a long-legged black cat named Merlyn.
This author has been favorited by 1 user.
Contact Information:
Books By K.L. Noone
Magician
K.L. Noone ...
Pairing: M-M
July 24, 2021
Frost and Raine
K.L. Noone ...
Pairing: M-M
February 13, 2021
Seaworthy
K.L. Noone ...
Pairing: M-M
August 1, 2020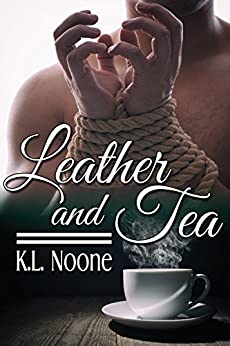 Leather and Tea
K.L. Noone ...
Pairing: M-M
July 21, 2018
A Demon for Midwinter
K.L. Noone ...
Pairing: M-M
March 10, 2018