Jay Hogan
2020 LAMBDA LITERARY AWARD FINALIST IN GAY ROMANCE
Jay is a New Zealand author writing in the LGBTQIA genre in MM romance and romantic suspense.
She has travelled extensively and lived in many places including the US, Canada, France, Australia and South Korea.
She is owned by a huge Maine Coon Cat and a gorgeous Cocker Spaniel.
This author has been favorited by 10 users.
Contact Information:
Email Address: dreamitforfree@gmail.com
Books By Jay Hogan
Against the Grain
Pairing: M-M
December 8, 2020
Off Balance
Pairing: M-M
September 29, 2020
Flat Whites and Chocolate Fish
Pairing: M-M
July 16, 2020
Tamarillo Tart
Pairing: M-M
May 14, 2020
Up Close and Personal
Pairing: M-M
March 25, 2020
Powder and Pavlova
Pairing: M-M
January 23, 2020
First Impressions
Pairing: M-M
December 16, 2019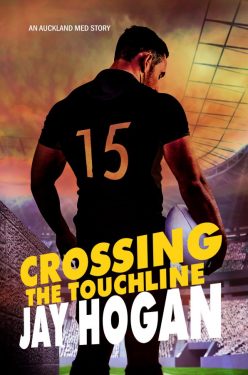 Crossing the Touchline
Pairing: M-M
December 16, 2019
Digging Deep
Pairing: M-M
December 16, 2019