J. Hali Steele wishes she could grow fur, wings, or fangs, so she can stay warm, fly, or just plain bite the crap out of... Well, she can't do those things but she wishes she could! Multi-published author of Romance including Contemporary, LGBTQ, Paranormal, and ReligErotica stories where humans, vampyres, shapeshifters and angels often collide—they collide a lot! When J. Hali's not writing or reading, she can be found snuggled in front of the TV with a cat in her lap, and a cup of coffee.
My Quotes:
Growl and roar—it's okay to let the beast out. – J. Hali Steele
Death is overrated as punishment. – J. Hali Steele (from The Descendants)
Life is complicated, it's loud, death arrives silently. – J. Hali Steele (from Twice the Burn)
This author has been favorited by 2 users.
Contact Information:
Books By J. Hali Steele
Tag: author - american
Angel in Heat
Pairing: M-M
March 5, 2021
A Silver Raven's Tale
Pairing: M-M
February 5, 2021
Fire Inside Me
Pairing: M-M
July 13, 2020
Through a Dark Lens
Pairing: M-M
May 22, 2020
You in My Blood
Pairing: M-M
March 23, 2020
Lipstick Secrets
Pairing: M-M
January 31, 2020
Mirrored Madness
Pairing: M-M
September 6, 2019
Real Arrogant Bastard
Pairing: M-M
August 16, 2019
Very Arrogant Bastard
Pairing: M-M
July 5, 2019
Nothing Left of Me
Pairing: M-M
June 1, 2019
Bloodied Venom
Pairing: M-M
April 1, 2019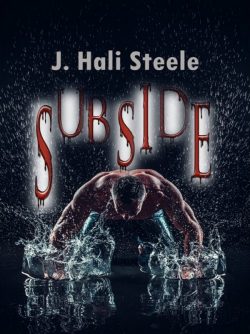 Subside
Pairing: M-M
October 1, 2018
Tag: format - kindle
Angel in Heat
Pairing: M-M
March 5, 2021
A Silver Raven's Tale
Pairing: M-M
February 5, 2021
Fire Inside Me
Pairing: M-M
July 13, 2020
Through a Dark Lens
Pairing: M-M
May 22, 2020
You in My Blood
Pairing: M-M
March 23, 2020
Lipstick Secrets
Pairing: M-M
January 31, 2020
Mirrored Madness
Pairing: M-M
September 6, 2019
Real Arrogant Bastard
Pairing: M-M
August 16, 2019
Very Arrogant Bastard
Pairing: M-M
July 5, 2019
Nothing Left of Me
Pairing: M-M
June 1, 2019
Bloodied Venom
Pairing: M-M
April 1, 2019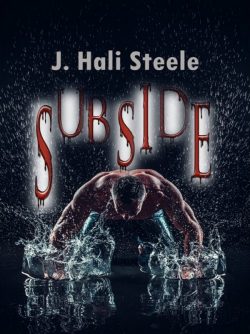 Subside
Pairing: M-M
October 1, 2018
Tag: format - kindle unlimited
A Silver Raven's Tale
Pairing: M-M
February 5, 2021
Tag: format - self published
Angel in Heat
Pairing: M-M
March 5, 2021
A Silver Raven's Tale
Pairing: M-M
February 5, 2021
Fire Inside Me
Pairing: M-M
July 13, 2020
Through a Dark Lens
Pairing: M-M
May 22, 2020
You in My Blood
Pairing: M-M
March 23, 2020
Lipstick Secrets
Pairing: M-M
January 31, 2020
Mirrored Madness
Pairing: M-M
September 6, 2019
Real Arrogant Bastard
Pairing: M-M
August 16, 2019
Very Arrogant Bastard
Pairing: M-M
July 5, 2019
Nothing Left of Me
Pairing: M-M
June 1, 2019
Bloodied Venom
Pairing: M-M
April 1, 2019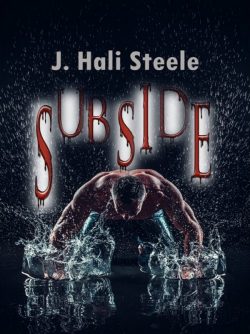 Subside
Pairing: M-M
October 1, 2018
Tag: format - shared universe
Real Arrogant Bastard
Pairing: M-M
August 16, 2019
Very Arrogant Bastard
Pairing: M-M
July 5, 2019
Bloodied Venom
Pairing: M-M
April 1, 2019
Tag: format - short stories
Angel in Heat
Pairing: M-M
March 5, 2021
Through a Dark Lens
Pairing: M-M
May 22, 2020
Lipstick Secrets
Pairing: M-M
January 31, 2020
Mirrored Madness
Pairing: M-M
September 6, 2019
Real Arrogant Bastard
Pairing: M-M
August 16, 2019
Very Arrogant Bastard
Pairing: M-M
July 5, 2019
Tag: what - holiday - valentine's day
A Silver Raven's Tale
Pairing: M-M
February 5, 2021
Tag: format - novella 15k-60K
Angel in Heat
Pairing: M-M
March 5, 2021
A Silver Raven's Tale
Pairing: M-M
February 5, 2021
Fire Inside Me
Pairing: M-M
July 13, 2020
Through a Dark Lens
Pairing: M-M
May 22, 2020
Lipstick Secrets
Pairing: M-M
January 31, 2020
Mirrored Madness
Pairing: M-M
September 6, 2019
Real Arrogant Bastard
Pairing: M-M
August 16, 2019
Very Arrogant Bastard
Pairing: M-M
July 5, 2019
Nothing Left of Me
Pairing: M-M
June 1, 2019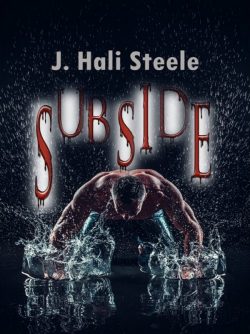 Subside
Pairing: M-M
October 1, 2018
Tag: format - novellette <15k
You in My Blood
Pairing: M-M
March 23, 2020
Bloodied Venom
Pairing: M-M
April 1, 2019
Tag: who - occupation - actors
Through a Dark Lens
Pairing: M-M
May 22, 2020
Tag: who - occupation - assassin
Fire Inside Me
Pairing: M-M
July 13, 2020
Tag: who - occupation - attorney
Real Arrogant Bastard
Pairing: M-M
August 16, 2019
Tag: who - occupation - businessman
Very Arrogant Bastard
Pairing: M-M
July 5, 2019
Tag: who - occupation - college student
Fire Inside Me
Pairing: M-M
July 13, 2020
Tag: who - occupation - construction worker
Real Arrogant Bastard
Pairing: M-M
August 16, 2019
Very Arrogant Bastard
Pairing: M-M
July 5, 2019
Tag: who - occupation - photographer
Through a Dark Lens
Pairing: M-M
May 22, 2020
Tag: who - occupation - pornstar
Through a Dark Lens
Pairing: M-M
May 22, 2020
Tag: who - occupation - priest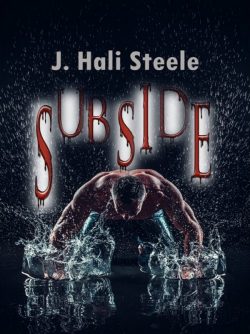 Subside
Pairing: M-M
October 1, 2018
Tag: who - occupation - rent boy/escort
Through a Dark Lens
Pairing: M-M
May 22, 2020
Tag: who - occupation - thief
A Silver Raven's Tale
Pairing: M-M
February 5, 2021
Tag: format - paperback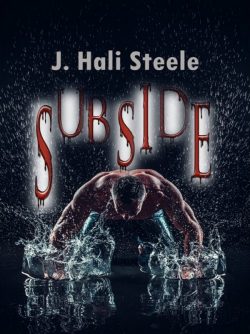 Subside
Pairing: M-M
October 1, 2018
Tag: potential trigger
Angel in Heat
Pairing: M-M
March 5, 2021
A Silver Raven's Tale
Pairing: M-M
February 5, 2021
Fire Inside Me
Pairing: M-M
July 13, 2020
Through a Dark Lens
Pairing: M-M
May 22, 2020
You in My Blood
Pairing: M-M
March 23, 2020
Lipstick Secrets
Pairing: M-M
January 31, 2020
Mirrored Madness
Pairing: M-M
September 6, 2019
Real Arrogant Bastard
Pairing: M-M
August 16, 2019
Nothing Left of Me
Pairing: M-M
June 1, 2019
Bloodied Venom
Pairing: M-M
April 1, 2019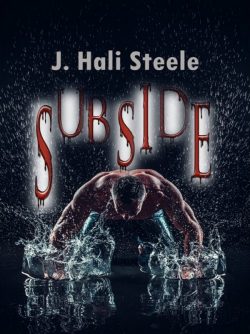 Subside
Pairing: M-M
October 1, 2018
Tag: potential trigger - abduction
Fire Inside Me
Pairing: M-M
July 13, 2020
Nothing Left of Me
Pairing: M-M
June 1, 2019
Tag: potential trigger - abuse
Mirrored Madness
Pairing: M-M
September 6, 2019
Nothing Left of Me
Pairing: M-M
June 1, 2019
Tag: potential trigger - abuse - past
Fire Inside Me
Pairing: M-M
July 13, 2020
Bloodied Venom
Pairing: M-M
April 1, 2019
Tag: potential trigger - bashing - fight on page
A Silver Raven's Tale
Pairing: M-M
February 5, 2021
Fire Inside Me
Pairing: M-M
July 13, 2020
You in My Blood
Pairing: M-M
March 23, 2020
Mirrored Madness
Pairing: M-M
September 6, 2019
Real Arrogant Bastard
Pairing: M-M
August 16, 2019
Nothing Left of Me
Pairing: M-M
June 1, 2019
Bloodied Venom
Pairing: M-M
April 1, 2019
Tag: potential trigger - blood
A Silver Raven's Tale
Pairing: M-M
February 5, 2021
Fire Inside Me
Pairing: M-M
July 13, 2020
You in My Blood
Pairing: M-M
March 23, 2020
Mirrored Madness
Pairing: M-M
September 6, 2019
Nothing Left of Me
Pairing: M-M
June 1, 2019
Bloodied Venom
Pairing: M-M
April 1, 2019
Tag: potential trigger - bullying
Fire Inside Me
Pairing: M-M
July 13, 2020
Mirrored Madness
Pairing: M-M
September 6, 2019
Bloodied Venom
Pairing: M-M
April 1, 2019
Tag: potential trigger - death
Angel in Heat
Pairing: M-M
March 5, 2021
A Silver Raven's Tale
Pairing: M-M
February 5, 2021
Fire Inside Me
Pairing: M-M
July 13, 2020
You in My Blood
Pairing: M-M
March 23, 2020
Mirrored Madness
Pairing: M-M
September 6, 2019
Nothing Left of Me
Pairing: M-M
June 1, 2019
Bloodied Venom
Pairing: M-M
April 1, 2019
Tag: potential trigger - gore
A Silver Raven's Tale
Pairing: M-M
February 5, 2021
You in My Blood
Pairing: M-M
March 23, 2020
Mirrored Madness
Pairing: M-M
September 6, 2019
Nothing Left of Me
Pairing: M-M
June 1, 2019
Tag: potential trigger - graphic torture
A Silver Raven's Tale
Pairing: M-M
February 5, 2021
Fire Inside Me
Pairing: M-M
July 13, 2020
Mirrored Madness
Pairing: M-M
September 6, 2019
Nothing Left of Me
Pairing: M-M
June 1, 2019
Tag: potential trigger - hate crime
Fire Inside Me
Pairing: M-M
July 13, 2020
Tag: potential trigger - murder
Angel in Heat
Pairing: M-M
March 5, 2021
A Silver Raven's Tale
Pairing: M-M
February 5, 2021
Fire Inside Me
Pairing: M-M
July 13, 2020
You in My Blood
Pairing: M-M
March 23, 2020
Mirrored Madness
Pairing: M-M
September 6, 2019
Nothing Left of Me
Pairing: M-M
June 1, 2019
Bloodied Venom
Pairing: M-M
April 1, 2019
Tag: potential trigger - suicidal ideation
You in My Blood
Pairing: M-M
March 23, 2020
Mirrored Madness
Pairing: M-M
September 6, 2019
Tag: potential trigger - suicide
Mirrored Madness
Pairing: M-M
September 6, 2019
Tag: potential trigger - torture
Fire Inside Me
Pairing: M-M
July 13, 2020
Nothing Left of Me
Pairing: M-M
June 1, 2019
Tag: potential trigger - traumatic past
Fire Inside Me
Pairing: M-M
July 13, 2020
Mirrored Madness
Pairing: M-M
September 6, 2019
Bloodied Venom
Pairing: M-M
April 1, 2019
Tag: potential trigger - violence
A Silver Raven's Tale
Pairing: M-M
February 5, 2021
Fire Inside Me
Pairing: M-M
July 13, 2020
You in My Blood
Pairing: M-M
March 23, 2020
Mirrored Madness
Pairing: M-M
September 6, 2019
Real Arrogant Bastard
Pairing: M-M
August 16, 2019
Nothing Left of Me
Pairing: M-M
June 1, 2019
Bloodied Venom
Pairing: M-M
April 1, 2019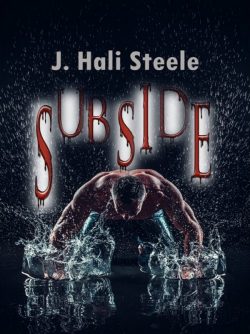 Subside
Pairing: M-M
October 1, 2018
Tag: format - series
Real Arrogant Bastard
Pairing: M-M
August 16, 2019
Very Arrogant Bastard
Pairing: M-M
July 5, 2019
Bloodied Venom
Pairing: M-M
April 1, 2019
Tag: what - sex - angry sex
A Silver Raven's Tale
Pairing: M-M
February 5, 2021
Through a Dark Lens
Pairing: M-M
May 22, 2020
You in My Blood
Pairing: M-M
March 23, 2020
Mirrored Madness
Pairing: M-M
September 6, 2019
Nothing Left of Me
Pairing: M-M
June 1, 2019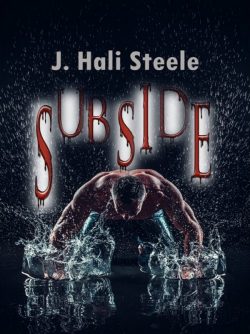 Subside
Pairing: M-M
October 1, 2018
Tag: what - sex - dirty talk
Angel in Heat
Pairing: M-M
March 5, 2021
A Silver Raven's Tale
Pairing: M-M
February 5, 2021
Fire Inside Me
Pairing: M-M
July 13, 2020
Through a Dark Lens
Pairing: M-M
May 22, 2020
You in My Blood
Pairing: M-M
March 23, 2020
Lipstick Secrets
Pairing: M-M
January 31, 2020
Mirrored Madness
Pairing: M-M
September 6, 2019
Real Arrogant Bastard
Pairing: M-M
August 16, 2019
Nothing Left of Me
Pairing: M-M
June 1, 2019
Bloodied Venom
Pairing: M-M
April 1, 2019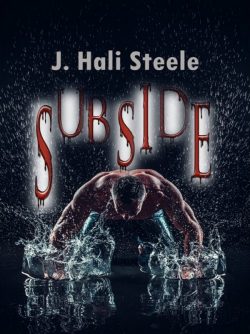 Subside
Pairing: M-M
October 1, 2018
Tag: what - sex - dubious consent
Mirrored Madness
Pairing: M-M
September 6, 2019
Nothing Left of Me
Pairing: M-M
June 1, 2019
Tag: what - sex - exhibitionist
Nothing Left of Me
Pairing: M-M
June 1, 2019
Tag: what - sex - humiliation
Mirrored Madness
Pairing: M-M
September 6, 2019
Tag: what - sex - lingerie
Lipstick Secrets
Pairing: M-M
January 31, 2020
Tag: what - sex - masturbation
You in My Blood
Pairing: M-M
March 23, 2020
Very Arrogant Bastard
Pairing: M-M
July 5, 2019
Nothing Left of Me
Pairing: M-M
June 1, 2019
Bloodied Venom
Pairing: M-M
April 1, 2019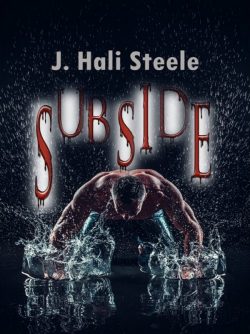 Subside
Pairing: M-M
October 1, 2018
Tag: what - sex - no sex
Very Arrogant Bastard
Pairing: M-M
July 5, 2019
Tag: what - sex - role-play
Lipstick Secrets
Pairing: M-M
January 31, 2020
Tag: what - sex - rough
Through a Dark Lens
Pairing: M-M
May 22, 2020
You in My Blood
Pairing: M-M
March 23, 2020
Nothing Left of Me
Pairing: M-M
June 1, 2019
Tag: what - sex - sexual fantasy
Lipstick Secrets
Pairing: M-M
January 31, 2020
Tag: what - sex - total power exchange
Fire Inside Me
Pairing: M-M
July 13, 2020
Tag: format - short story <15K
You in My Blood
Pairing: M-M
March 23, 2020
Bloodied Venom
Pairing: M-M
April 1, 2019
Tag: what - concept - acceptance
Lipstick Secrets
Pairing: M-M
January 31, 2020
Tag: what - emotion - angst
Angel in Heat
Pairing: M-M
March 5, 2021
A Silver Raven's Tale
Pairing: M-M
February 5, 2021
Fire Inside Me
Pairing: M-M
July 13, 2020
You in My Blood
Pairing: M-M
March 23, 2020
Lipstick Secrets
Pairing: M-M
January 31, 2020
Mirrored Madness
Pairing: M-M
September 6, 2019
Real Arrogant Bastard
Pairing: M-M
August 16, 2019
Very Arrogant Bastard
Pairing: M-M
July 5, 2019
Nothing Left of Me
Pairing: M-M
June 1, 2019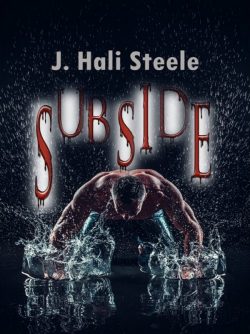 Subside
Pairing: M-M
October 1, 2018
Tag: what - emotion - anxiety
You in My Blood
Pairing: M-M
March 23, 2020
Lipstick Secrets
Pairing: M-M
January 31, 2020
Mirrored Madness
Pairing: M-M
September 6, 2019
Real Arrogant Bastard
Pairing: M-M
August 16, 2019
Very Arrogant Bastard
Pairing: M-M
July 5, 2019
Nothing Left of Me
Pairing: M-M
June 1, 2019
Bloodied Venom
Pairing: M-M
April 1, 2019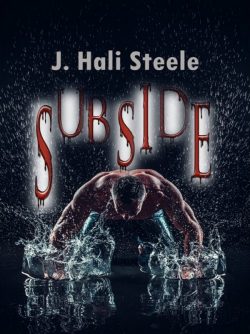 Subside
Pairing: M-M
October 1, 2018
Tag: what - concept - committment
Through a Dark Lens
Pairing: M-M
May 22, 2020
Tag: what - concept - family conflict
Lipstick Secrets
Pairing: M-M
January 31, 2020
Real Arrogant Bastard
Pairing: M-M
August 16, 2019
Tag: what - element - court hearing
Real Arrogant Bastard
Pairing: M-M
August 16, 2019
Tag: what - topic - crime
Fire Inside Me
Pairing: M-M
July 13, 2020
Tag: what - topic - cross-dressing
Fire Inside Me
Pairing: M-M
July 13, 2020
Tag: what - concept - danger
Fire Inside Me
Pairing: M-M
July 13, 2020
Nothing Left of Me
Pairing: M-M
June 1, 2019
Tag: what - element - debt
Real Arrogant Bastard
Pairing: M-M
August 16, 2019
Tag: what - concept - denial
A Silver Raven's Tale
Pairing: M-M
February 5, 2021
Tag: what - condition - disability
Mirrored Madness
Pairing: M-M
September 6, 2019
Tag: what - topic - drag
Lipstick Secrets
Pairing: M-M
January 31, 2020
Tag: what - emotion - pride
Fire Inside Me
Pairing: M-M
July 13, 2020
Real Arrogant Bastard
Pairing: M-M
August 16, 2019
Very Arrogant Bastard
Pairing: M-M
July 5, 2019
Tag: what - emotion - grief
Very Arrogant Bastard
Pairing: M-M
July 5, 2019
Tag: what - emotion - guilt
Angel in Heat
Pairing: M-M
March 5, 2021
A Silver Raven's Tale
Pairing: M-M
February 5, 2021
Lipstick Secrets
Pairing: M-M
January 31, 2020
Very Arrogant Bastard
Pairing: M-M
July 5, 2019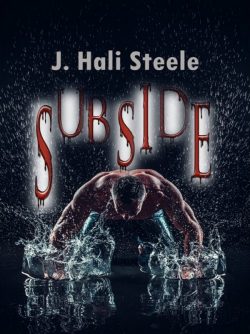 Subside
Pairing: M-M
October 1, 2018
Tag: what - concept - homophobia
Fire Inside Me
Pairing: M-M
July 13, 2020
Very Arrogant Bastard
Pairing: M-M
July 5, 2019
Nothing Left of Me
Pairing: M-M
June 1, 2019
Tag: what - emotion - hope
Bloodied Venom
Pairing: M-M
April 1, 2019
Tag: what - condition - injury
You in My Blood
Pairing: M-M
March 23, 2020
Bloodied Venom
Pairing: M-M
April 1, 2019
Tag: what - emotion - jealousy
A Silver Raven's Tale
Pairing: M-M
February 5, 2021
Through a Dark Lens
Pairing: M-M
May 22, 2020
Nothing Left of Me
Pairing: M-M
June 1, 2019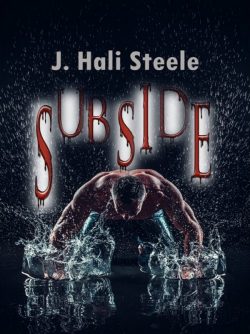 Subside
Pairing: M-M
October 1, 2018
Tag: what - emotion - love
A Silver Raven's Tale
Pairing: M-M
February 5, 2021
Fire Inside Me
Pairing: M-M
July 13, 2020
Mirrored Madness
Pairing: M-M
September 6, 2019
Very Arrogant Bastard
Pairing: M-M
July 5, 2019
Nothing Left of Me
Pairing: M-M
June 1, 2019
Bloodied Venom
Pairing: M-M
April 1, 2019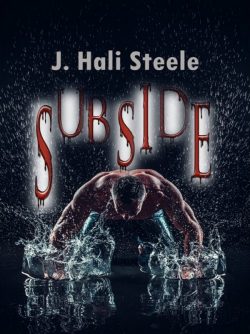 Subside
Pairing: M-M
October 1, 2018
Tag: what - topic - magic
Mirrored Madness
Pairing: M-M
September 6, 2019
Tag: what - topic - power play
A Silver Raven's Tale
Pairing: M-M
February 5, 2021
Tag: what - topic - religion
Angel in Heat
Pairing: M-M
March 5, 2021
A Silver Raven's Tale
Pairing: M-M
February 5, 2021
Mirrored Madness
Pairing: M-M
September 6, 2019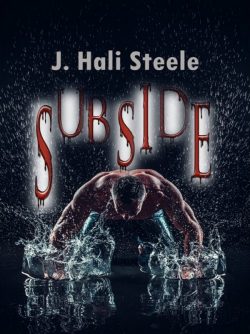 Subside
Pairing: M-M
October 1, 2018
Tag: what - topic - revenge
Nothing Left of Me
Pairing: M-M
June 1, 2019
Tag: what - topic - road trip
Angel in Heat
Pairing: M-M
March 5, 2021
A Silver Raven's Tale
Pairing: M-M
February 5, 2021
Real Arrogant Bastard
Pairing: M-M
August 16, 2019
Tag: what - topic - secret
Lipstick Secrets
Pairing: M-M
January 31, 2020
Nothing Left of Me
Pairing: M-M
June 1, 2019
Tag: what - topic - secret organization
Fire Inside Me
Pairing: M-M
July 13, 2020
Tag: what - emotion - survivor guilt
Very Arrogant Bastard
Pairing: M-M
July 5, 2019
Tag: when - season - winter
A Silver Raven's Tale
Pairing: M-M
February 5, 2021
Tag: where - state - arizona
A Silver Raven's Tale
Pairing: M-M
February 5, 2021
Tag: where - general - bar setting
Angel in Heat
Pairing: M-M
March 5, 2021
Lipstick Secrets
Pairing: M-M
January 31, 2020
Nothing Left of Me
Pairing: M-M
June 1, 2019
Tag: where - state - california
Angel in Heat
Pairing: M-M
March 5, 2021
Fire Inside Me
Pairing: M-M
July 13, 2020
You in My Blood
Pairing: M-M
March 23, 2020
Real Arrogant Bastard
Pairing: M-M
August 16, 2019
Very Arrogant Bastard
Pairing: M-M
July 5, 2019
Nothing Left of Me
Pairing: M-M
June 1, 2019
Bloodied Venom
Pairing: M-M
April 1, 2019
Tag: where - city - philadelphia
Angel in Heat
Pairing: M-M
March 5, 2021
A Silver Raven's Tale
Pairing: M-M
February 5, 2021
Through a Dark Lens
Pairing: M-M
May 22, 2020
You in My Blood
Pairing: M-M
March 23, 2020
Lipstick Secrets
Pairing: M-M
January 31, 2020
Mirrored Madness
Pairing: M-M
September 6, 2019
Real Arrogant Bastard
Pairing: M-M
August 16, 2019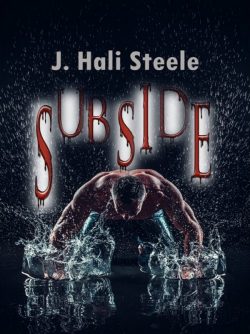 Subside
Pairing: M-M
October 1, 2018
Tag: where - city - san francisco
Real Arrogant Bastard
Pairing: M-M
August 16, 2019
Very Arrogant Bastard
Pairing: M-M
July 5, 2019
Tag: where - country - france
A Silver Raven's Tale
Pairing: M-M
February 5, 2021
Tag: where - general - restaurant
Mirrored Madness
Pairing: M-M
September 6, 2019
Tag: where - general - small town
Fire Inside Me
Pairing: M-M
July 13, 2020
You in My Blood
Pairing: M-M
March 23, 2020
Mirrored Madness
Pairing: M-M
September 6, 2019
Tag: where - city - las vegas
Fire Inside Me
Pairing: M-M
July 13, 2020
Tag: where - city - los angeles
Angel in Heat
Pairing: M-M
March 5, 2021
Fire Inside Me
Pairing: M-M
July 13, 2020
Real Arrogant Bastard
Pairing: M-M
August 16, 2019
Very Arrogant Bastard
Pairing: M-M
July 5, 2019
Nothing Left of Me
Pairing: M-M
June 1, 2019
Bloodied Venom
Pairing: M-M
April 1, 2019
Tag: where - state - nevada
Angel in Heat
Pairing: M-M
March 5, 2021
Fire Inside Me
Pairing: M-M
July 13, 2020
Tag: where - region - nevada high desert
Angel in Heat
Pairing: M-M
March 5, 2021
Tag: where - general - outdoors
Mirrored Madness
Pairing: M-M
September 6, 2019
Tag: where - country - spain
A Silver Raven's Tale
Pairing: M-M
February 5, 2021
Tag: where - states - pennsylvania
Angel in Heat
Pairing: M-M
March 5, 2021
A Silver Raven's Tale
Pairing: M-M
February 5, 2021
Fire Inside Me
Pairing: M-M
July 13, 2020
You in My Blood
Pairing: M-M
March 23, 2020
Lipstick Secrets
Pairing: M-M
January 31, 2020
Mirrored Madness
Pairing: M-M
September 6, 2019
Real Arrogant Bastard
Pairing: M-M
August 16, 2019
Tag: where - general - uncharted island
Angel in Heat
Pairing: M-M
March 5, 2021
Tag: where - country - usa
Angel in Heat
Pairing: M-M
March 5, 2021
A Silver Raven's Tale
Pairing: M-M
February 5, 2021
Fire Inside Me
Pairing: M-M
July 13, 2020
Through a Dark Lens
Pairing: M-M
May 22, 2020
You in My Blood
Pairing: M-M
March 23, 2020
Lipstick Secrets
Pairing: M-M
January 31, 2020
Mirrored Madness
Pairing: M-M
September 6, 2019
Real Arrogant Bastard
Pairing: M-M
August 16, 2019
Very Arrogant Bastard
Pairing: M-M
July 5, 2019
Nothing Left of Me
Pairing: M-M
June 1, 2019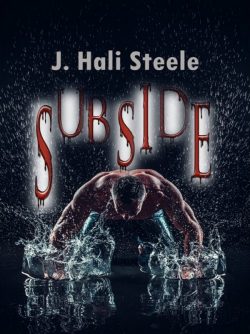 Subside
Pairing: M-M
October 1, 2018
Tag: where - state - washington
Very Arrogant Bastard
Pairing: M-M
July 5, 2019
Tag: who - occupation - accountant
Mirrored Madness
Pairing: M-M
September 6, 2019
Tag: who - type - angels
Angel in Heat
Pairing: M-M
March 5, 2021
Tag: who - description - bad boy
Fire Inside Me
Pairing: M-M
July 13, 2020
Real Arrogant Bastard
Pairing: M-M
August 16, 2019
Tag: who - description - bearded man
You in My Blood
Pairing: M-M
March 23, 2020
Tag: who - description - bikers
Real Arrogant Bastard
Pairing: M-M
August 16, 2019
Tag: who - description - boss
A Silver Raven's Tale
Pairing: M-M
February 5, 2021
Lipstick Secrets
Pairing: M-M
January 31, 2020
Real Arrogant Bastard
Pairing: M-M
August 16, 2019
Very Arrogant Bastard
Pairing: M-M
July 5, 2019
Tag: who - religion - catholic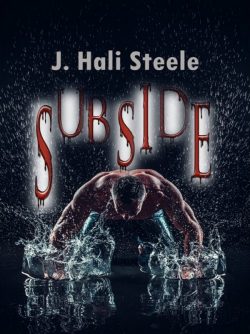 Subside
Pairing: M-M
October 1, 2018
Tag: who - description - coworkers
Very Arrogant Bastard
Pairing: M-M
July 5, 2019
Tag: who - type - demons
Angel in Heat
Pairing: M-M
March 5, 2021
Mirrored Madness
Pairing: M-M
September 6, 2019
Tag: who – description – abuse survivor
Bloodied Venom
Pairing: M-M
April 1, 2019
Tag: who - description - blue collar
Real Arrogant Bastard
Pairing: M-M
August 16, 2019
Very Arrogant Bastard
Pairing: M-M
July 5, 2019
Tag: who - nationality - english
A Silver Raven's Tale
Pairing: M-M
February 5, 2021
Fire Inside Me
Pairing: M-M
July 13, 2020
Mirrored Madness
Pairing: M-M
September 6, 2019
Real Arrogant Bastard
Pairing: M-M
August 16, 2019
Very Arrogant Bastard
Pairing: M-M
July 5, 2019
Tag: who - description - ensemble cast
Fire Inside Me
Pairing: M-M
July 13, 2020
Lipstick Secrets
Pairing: M-M
January 31, 2020
Real Arrogant Bastard
Pairing: M-M
August 16, 2019
Very Arrogant Bastard
Pairing: M-M
July 5, 2019
Nothing Left of Me
Pairing: M-M
June 1, 2019
Bloodied Venom
Pairing: M-M
April 1, 2019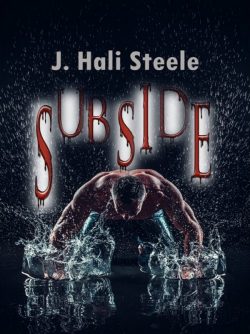 Subside
Pairing: M-M
October 1, 2018
Tag: who - description - long haired man
A Silver Raven's Tale
Pairing: M-M
February 5, 2021
Very Arrogant Bastard
Pairing: M-M
July 5, 2019
Nothing Left of Me
Pairing: M-M
June 1, 2019
Bloodied Venom
Pairing: M-M
April 1, 2019
Tag: who - description - alpha male
A Silver Raven's Tale
Pairing: M-M
February 5, 2021
Fire Inside Me
Pairing: M-M
July 13, 2020
Real Arrogant Bastard
Pairing: M-M
August 16, 2019
Tag: who - description - mature man
Fire Inside Me
Pairing: M-M
July 13, 2020
You in My Blood
Pairing: M-M
March 23, 2020
Real Arrogant Bastard
Pairing: M-M
August 16, 2019
Tag: who - description - muscular bottom
Fire Inside Me
Pairing: M-M
July 13, 2020
Tag: who - occupation - billionaire
A Silver Raven's Tale
Pairing: M-M
February 5, 2021
Fire Inside Me
Pairing: M-M
July 13, 2020
You in My Blood
Pairing: M-M
March 23, 2020