Thousands of readers worldwide have fallen in love with Becca's "True-Blue" men from Kirkby
Becca Seymour is the #1 gay romance best seller of the True-Blue series, having sold more than seventy thousand copies of book one in the series so far. Known for "steamy and endearing" and "emotionally profound love stories" (InD'tale Magazine) her books have been nominated for multiple RONE Awards.
Becca lives and breathes all things book related. Usually with at least three books being read and two WiPs being written at the same time, life is merrily hectic. She tends to do nothing by halves so happily seeks the craziness and busyness life offers.
Living on her small property in Queensland with her human family as well as her animal family of cows, chooks, and dogs, Becca appreciates the beauty of the world around her and is a believer that love truly is love.
REVIEWS:
"WOW! Simply, Wow! A funny, steamy and endearing story that should be put into your family of books." - The Book Fairy Reviews
"An intense connection that smolders" - JayReads
"This book was a slow burn and I loved it." - Steamy Book Momma
"Characters to pull for, a romance to give you feels, and enough steam to keep you turning pages..." - Romantic Reads and Such
"Emotionally profound love story with many laugh aloud moments." - InD'tale Magazine
"Becca had me cracking up laughing and smiling ear to ear." - HeidiLynns BookReviews
This author has been favorited by 5 users.
Contact Information:
Email Address: hello@beccaseymour.com
Books By Becca Seymour
Stumble
Pairing: M-M
January 14, 2021
It's Not You
Pairing: M-M
November 28, 2020
Not Used To Cute
Pairing: M-M
August 22, 2020
Thinking It Over
Pairing: M-M
June 13, 2020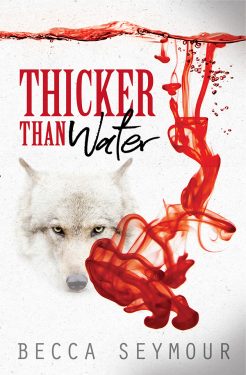 Thicker Than Water
Pairing: M-M
March 14, 2020
Becoming Us
Pairing: M-M
November 23, 2019
Amalgamated
Pairing: M-M
September 28, 2019
I've Got You
Pairing: M-M
July 2, 2019
Realigned
Pairing: M-M
May 18, 2019
Let Me Show You
Pairing: M-M
May 18, 2019