Word Count:
68000
Character Identities:
Gay
Summary: Beto Hernandez isn't in town to make friends, much less fall in love. His objective: Break the human trafficking ring plaguing Skagit once and for all. When he crosses paths with an intriguing and handsome younger man, the first in years to spark Beto's interest, he knows the attraction can't go anywhere. Carsten Quinn wants nothing to do with the law. After surviving years in hell, Carsten has his own mission. The only problem is he's hiding, not living anything like a normal life. He doesn't trust anyone, especially not cops. The two try to stay away from each other, but their undeniable chemistry keeps them close. And when Carsten's past comes back with a vengeance, he has no one to turn to but Beto. Are Beto and Carsten too different and too broken to trust anyone, much less each other? Can they overcome the terrifying obstacles on their path to love? When it Rains is a dual POV about a tough loner with a tender side and a man who's done everything he had to in order to survive. An opposites attract romance with a happily ever after. The Shielded Hearts series follows a different couple in each book as they stop killers, unravel a human trafficking ring and fall in love. Not necessarily all at the same time.
Pairing: M-M
April 2, 2019
Word Count:
11,948
Character Identities:
Gay
Summary: A superhero, a ghost, and an angel walk into a bar. Dario, the ghost, feels a sense of déjà vu. He died in a bar, and it seems like he might be reliving that terror over and over again. This time, however, there's an angel at his side, Dondre, and that brings some comfort. After a few too many drinks, Dwight, the superhero, reveals his animosity toward angels. He's angry angels get all the credit when someone survives a deadly incident. People think angels are real, while most believe superheroes are only found in fiction. When a wave of deadly crime sweeps across the country, Dario and Dondre become the prime suspects. Who is setting them up? All signs point to Dwight, the disgruntled superhero. Can the ghost and the angel prove themselves innocent? Will someone else die? And what of Dwight? Is he friend or foe?
3-D: Superhero, Angel, Ghost
Pairing: M-M
October 27, 2021
Word Count:
43,000
Character Identities:
Gay
Summary: Digging into history can turn deadly. Wyatt Harig and his partner Vladimir 'Val' Mihalic are busy planning their wedding when Wyatt's old friend asks him to investigate the mysterious death of her uncle, Tom Manning, in a fire back in 1927. Back then men were silent, tough, and expected to marry nice girls. Working with Val, Wyatt digs up clues uncovering the truth behind the tragedy. When Tom met Philip in a speakeasy outside Cleveland, Ohio the spark between them was instantaneous. They fell hard and fast for each other. However, with Philip working as a beat cop and Tom as a schoolteacher, their relationship being discovered meant the end of everything. As the story of Tom and Philip slowly reveals itself, and Wyatt and Val realize nothing is as simple as they originally believed. While their trail heats up, an old enemy of Wyatt's decides he's waited long enough for revenge. Wyatt's life before meeting Val catches up with him and the results could prove fatal.
A Barlow Lens
Pairing: M-M
January 3, 2020
Word Count:
124,200
Character Identities:
Gay
Summary: For Wall McCormack, actions speak louder than words. He's giving and protective, loyal to his friends, and devoted to his job. While confident and powerful enough to conquer any challenge, his greatest strength lies in his calm nature. Until an unexpected assignment sends his world into a loud and colorful chaos he never could have anticipated. Rejection. It's something Dylan Vaughn has known his entire life. But he's a tough nut to crack and refuses to break. Armed with a sharp tongue and brutal honesty, he pushes through life and at anyone who attempts to take him on. Except for the quiet guardian who piques his interest and dares him to want…more. When Dylan's past comes back with a vengeance and jeopardizes their growing connection, Wall will stop at nothing to protect the younger man and remain by his side. But convincing Dylan that someone accepts the real man behind the cocky facade might prove to be Wall's greatest challenge yet. With his freedom on the line, Dylan must trust the strength of their bond and confront the forces threatening their future. Only then will he realize the dream of acceptance is real and finally have a place to call home.
A Chosen Man
Pairing: M-M
September 26, 2018
Word Count:
61k
Character Identities:
Gay
Summary: Mob enforcer Ceaton Mercer has killed a lot of people in a lot of different ways—he stashed the last two bodies in a toolshed belonging to a sweetheart marine researcher in an idyllic island community—but he's really not such a bad guy. Over time he's found a home of sorts, and he even learns he's found a place in the hearts of the people he works with… at least enough so that they won't put a bullet in his head because he's outlived his usefulness to the boss. But he never thought he'd find one day could change his life, and he's about to discover how wrong he is. Because in a single day, he meets the man who looks to be the one, the love of his life. It's an improbable idea—a man who deals in death finding love—but it's like it's meant to be. That single day gets weirder and troubles pile up, forcing Ceaton to take a hard look at his dreary life and accept that one day can change everything, especially himself. His future might be brighter than he expects—if he can stay alive long enough to find out.
A Day Makes
Pairing: M-M
April 29, 2017
Word Count:
45572
Character Identities:
Gay
Summary: How do you stay standing when the ground is torn from beneath your feet? Becket and Christian are taking the first, tentative steps towards the committed D/s relationship they both crave when the world literally explodes around them. In a frightening reversal of roles, Becket has to deal with his own vulnerability and Christian must find the strength to take care of his Dom. With the help of their friends at The Edge, the two men come to realise that dominance and submission cannot be switched on and off. Events that could have ended in tragedy provide the catalyst that affirms their trust in each other, but there are still questions to answer. Is the safe path always the right one to take? Is control simply a state of mind? One thing's for certain, life's too short for compromise. Reader Advisory: This book is best read in sequence as part of a series.
A Double Edged Sword
Pairing: M-M
July 18, 2014
Word Count:
80000
Character Identities:
Gay, Non Binary, Transgender
Summary: Beware the demon prince who's sick and tired of running. Federico Duomo is dead, to begin with. But this is only the first bit of Shax's problems resolved. Powerful crime lords and an obscenely wealthy oligarch are still determined to destroy him and his crew, and Fluffy's original owner may be coming after the Brimstone now, too. It would be splendid to be able to take on one thing at a time. Adding to the external conflicts, life on board the Brimstone has only grown increasingly stranger. Shax has no idea what to do with the seven partly human children that Heckle rescued from slavers. Heckle himself has grown short-tempered, even with Mac. Someone from Julian's past catches up to them on Barbary. It's enough to put a demon off his cinnamon buns. Shax isn't panicking, though. In fact he's had it up to his handsome royal nose with the people he loves having to live in constant fear. The fox has turned at bay and the Brimstone's enemies are in for a shock. The demon prince of thieves is coming for them.
A Fine Mess
Pairing: M-M, M-M-M
July 28, 2020
Word Count:
12000
Character Identities:
Gay
Summary: ~~a short story~~ April 1185 Stephan l'Aigle is the third son of a Yorkshire baron with no hopes of inheriting land or titles, probably a good thing as he has no interest in women, nor any desire to marry or produce heirs. He finds pleasure in the arms of other men. At eighteen years old, Stephan has recently been knighted and must make his living on the tournament circuit or become a soldier for hire. His fortunes change when Richard, Duke of Aquitaine & son of King Henry II, sees his skills in battle. Stephan will hone his sword arm against Richard's enemies, and learn about comradeship, duty, and honor. Will his relationship with one of Richard's knights crack his hard-hearted armor? NOTE: this is not an HEA. It's rather bittersweet.
A Knight's Tale (Passages)
Pairing: M-M
August 6, 2019
Word Count:
145000
Character Identities:
Gay
Summary: A story of healing and confronting demons… Detective Aidan Calloway is rock-solid strong. He's a man of justice—loyal to his friends, family, and job—even if it requires bending a law…or two. He shields himself behind an abrasive, fearless facade, until a phone call one night chips his armor and throws his perfectly planned, hollow life into a tailspin. Jessie Vega is the epitome of optimism. His carefully crafted attitude of hope and positivity protects him from a past filled with too much pain. When a ghost from a dark time resurfaces and nearly breaks him, he must tap into his inner strength or risk losing everything he's worked so hard to build. But Jessie can't do it alone. He must fight to break through Aidan's ironclad defenses to reveal the heart of the man hiding beneath the tough surface and mend his damaged spirit. Only then can they truly heal and become strong enough to battle the demons that haunt them and threaten their chance to finally be together. ---------- ***This book contains scenes and subject matter some readers may find distressing. It is only intended for adult readers.*** Word count: 145K Although part of a series and events from prior stories are referenced, this book can be read as a stand-alone.
A Mended Man
Pairing: M-M
April 28, 2016
Word Count: Information not available
Character Identities: Information not available
Summary: When SEAL, Viktor Zavodny, left small town America for the Navy he made sure he never had a reason to return for anything other than visiting family. He wanted to see the world and fight for his country and nothing, or no one, was getting in his way. He fights hard, and plays harder, and a succession of men and women share his bed. But a phone call from his sister has him using his thirty day down time to go home instead of enjoying his usual thirty nights of random sex and sleep. What he finds is a mystery on the Green Mountains and the only man attempting to make sense of seemingly unrelated deaths. His childhood friend and first love... Lieutenant Aiden Coleman, Sheriff. There were reasons Viktor left his home. Not least Aiden Coleman with his small town innocence and his dreams of forever. Now Adam and Viktor need to work together to save lives and prove there is a hero in all of us. When it's done, if they make it out alive, can Aiden persuade Viktor that he has a reason to stay? Maybe forever?
A Reason To Stay
Pairing: M-M
April 9, 2014
Word Count:
117500
Character Identities:
Gay
Summary: Cole Renzo thinks his greatest challenge is to behave for the remainder of his term at Halfway House. Until he meets his new boss, Ty Calloway, a man who ticks off every box on Cole's list of interests. A sought-after restorer and customizer of exotic and collectible cars, Ty had enough confidence to command what he wanted in life, until one fateful night changed everything. Almost two years later, he's slowly rebuilding his life with great control. He's defied the odds and works tirelessly to be the man he once was—but he still feels broken. Cole's candor and unfiltered personality awaken Ty's barely-remembered desire to greet each new day with a smile, while Ty's unwavering acceptance of Cole's quirks and brash humor makes Cole feel as if he fits in for the first time in far too long. When a nemesis threatens Ty's personal restoration and the things he holds dear, Cole is determined to protect their relationship, even if that means sacrificing everything he's worked so hard to achieve. But Ty will have to let his guard down, surrender control, and admit he needs Cole first, even if that puts himself at risk of breaking beyond repair. ---- Word count: 117,600 This is book 3 in The Men of Halfway House series. Although part of a series, this book can be read as a stand-alone.
A Restored Man
Pairing: M-M
February 17, 2015
Word Count:
41535
Character Identities:
Gay
Summary: Selati, a big construct forced to work in the cobalt mines of Ilmare, is terrified of the overseers. Danger dogs his every breath, somehow the leader of his ragged work crew, and he finally has enough when the mine itself almost kills him. Humans or no humans, he refuses to let his crew die down in the dark. As his crew takes their stand in their bid for freedom, rescue comes. Freedom in the light and a whole new life awaits. It's a duty Aleledai takes great pride in, saving his fellow Caniean. Humans might have created them to mine and nothing more, but like all things, the Caniean are not the mindless beasts humans intended to work to death for resources. Selati's rescue is probably his greatest accomplishment, because something about this one becomes everything Aleledai was missing, that made freedom perfect. Humans don't let go of their things easily, though and war is coming, no matter what the Caniean want. The price of freedom is always high. Aleledai only hopes the price isn't everything he's found worth living for.
A Soldier's Horizon
Pairing: M-M
February 16, 2019
Word Count:
80,000
Character Identities:
Gay
Summary: Sparks fly when Chance meets tall, sexy Xav at a Wilmington bar and they have the hottest one-nighter of their lives. But Chance doesn't do repeats, Xav seems detached, and they go their separate ways without a word. Later, when closeted Assistant District Attorney C. Evan "Chance" Fairchild meets Dare's Landing's newest deputy sheriff, Xavier "Xav" Constantine, Evan isn't only wary. He's irritated as hell. Xavier is a former FBI agent turned deputy sheriff who is hot on the trail of a South American child prostitution ring. Evan is fighting to put an end to rampant cocaine trafficking and chafing under the thumb of an election-hungry boss. When someone tries to kill the eleven-year-old witness who holds the key to both their investigations, they're forced to work together as they put their lives on the line to protect him. As Chance and Xav collide in the heat of a sweltering North Carolina summer, dodging bullets and chasing bad guys isn't the only action going on.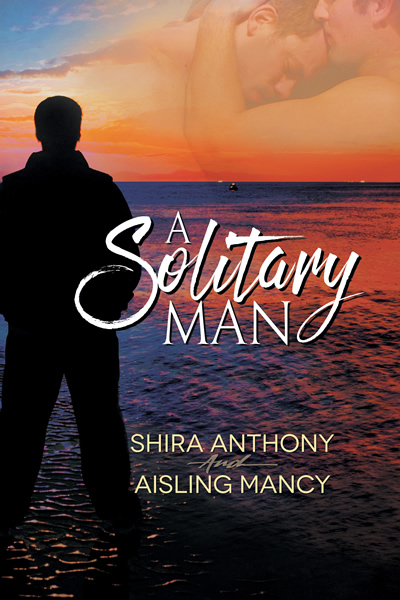 A Solitary Man
Pairing: M-M
November 6, 2015
Word Count: Information not available
Character Identities:
Gay
Summary: Years ago, the true king of the vampires sacrificed his throne and his fated love for the common good. But it wasn't enough… Rune knows the Adini Treasure is real, and he wants it. With the treasure, he'll have the power to crush his enemy—the Adi 'el Lumi—forever. Isaac longs for love but is sick of waiting for it.  When he witnesses the murder of a strange vampire with an even stranger map, he isn't sure what he's found. But he isn't letting it go. Not even for the swoon-worthy vampire prince who comes to claim it. When a witch's calling card leads Rune to a snarky vampire with secrets and a sassy human with a treasure map, he takes them on a perilous hunt into the forgotten vampire cities. His worst fears and darkest desires await him. With everything at stake, he'll have only one chance to either fulfill his destiny… or save Isaac, his fated love.
A Vampire's Honor
Pairing: M-M
February 11, 2020
Word Count:
22150
Character Identities:
Gay
Summary:
Abs Lust Bare Rejection: MM Desire #204
NAKED, COLD, NUMB - WANDERING, STUMBLING, LOST, ALL ALONE! HELP ME TY!!!
How long before Garrett dies of exposure and hypothermia? Ty's parents reveal insights he never suspected. Is Garrett and Ty's secret at risk? Hank, Garrett's father, cites Garrett's sexual orientation as reason to throw him out of the house. Garrett struggles to survive nude in frigid weather. Where is Ty when Garrett desperately needs him? By not dealing with Hank decisively, Ty makes a costly error destined to haunt the boys for a lifetime. So Ty must put everything on the line to save Garrett and a handsome nurse from Hank's wrath. But in whose bed will Ty sleep? Will Ty's love be lost forever? *This book contains explicit scenes of a gay sexual nature by consenting characters who are over 18 years of age. It is intended only for readers who are 18+ years of age. If you are underage or may be offended by this topic, do not purchase this book.
Abs Lust Bare Rejection
Pairing: M-M
September 1, 2020
Word Count:
23200
Character Identities:
Gay
Summary:
ABS LUST BEACH ROMP: MM Desire #207
NO TAN LINES BEACH!!!
Adjust your shorts over and over as Ty and Garrett take you on a sun worshiping beach romp. A community college gift sends the boys on a week long vacation to a very nice hotel on Clearwater Beach, FL. Find out what shenanigans two super hot sexy boys can get into on a clothing optional part of the beach during their first unsupervised trip away from home. Garrett and Ty explore a late night nude beach party only to find themselves with no clothes to wear. Then how do they get past security cameras to get back into their hotel room? For these two, love is in the air, in the sand, in the surf, in the shower, in their bed, and on their balcony. Tantalizing scenery and sizzling hot play things will keep you turning the pages… *This book contains explicit scenes of a gay sexual nature by consenting characters who are over 19 years of age. It is intended only for readers who are 18+ years of age. If you are underage or may be offended by this topic, do not purchase this book.
Abs Lust Beach Romp
Pairing: M-M, M-M-M, 4+ or Other
November 15, 2020
Word Count:
13,750
Character Identities:
Gay
Summary: RIPPED ABS AND HOT SEX, THE BEST DEFENSE AGAINST GAY BASHING! "The descriptions, the scenes, the mood... I lost count of the many times I got excited, aroused and wanted to be there with Ty and Garret." Kyler B. Warhol, book reviewer and blogger. A PICTURE IS WORTH A THOUSAND WORDS! HOT CHAPTER PHOTOS of seductive gay college guys set the scene for each chapter in this book engaging book! The paths of two incredibly hot college freshman cross when gay bashing ensues out of an incredibly embarrassing locker room moment. Now Ty finds himself torn between his lustful desires for, Gio, his handsome life long friend whom he frequently imagines as his naked gay play toy and, Garrett, the gorgeous guy laying nude in the bed next to him. Which path is more tangled, his gay friend who is already involved with someone else or the naked straight guy who might out him? Are the cruel tortures of fate to blame for putting him next to this stunning man whom he can't touch or was it just his subconscious erotic lust for another man's sexy abs? Will the stress of homophobic gay bashing and a simple act of human compassion lead to a sharing of closely held personal perspectives, secrets, and carnal desires? Should either young man allow himself to be that vulnerable? If you enjoy this arousing escapade, get the 8 book set, Abs Lust: MM Desire Series, All 8 Books, for 30% off of the individual book prices. *This book contains explicit scenes of a gay sexual nature by consenting characters who are over 18 years of age. It is intended only for readers who are 18+ years of age. If you are underage or may be offended by this topic, do not purchase this book.
Abs Lust Embarrassment
Pairing: M-M
July 17, 2020
Word Count:
19400
Character Identities:
Gay
Summary:
ABS LUST EXPOSED: MM Desire #206
HOT BOYS, SUPER HOT BODIES, ULTRA HOT NAKED ESCAPADES Two hot guys together after a college formal (Prom) cannot wait to get into each other's pants, but when will Ty and Garrett find themselves truly alone? Who is to say a bit of public exhibition or two won't provide enough fun to tide them over? In the back row of a late night movie, what can happen is limited only by the imagination. Oooh, the cinema usher is really hot too! I wonder what antics they can talk him into before he kicks them out. And how late will the hotel hot tub be open? These are all very important concerns on the night after a formal dance. Stay on the edge of your seat! Don't worry about missing the movie, but try not to make a mess! *This book contains explicit scenes of a gay sexual nature by consenting characters who are over 19 years of age. It is intended only for readers who are 18+ years of age. If you are underage or may be offended by this topic, do not purchase this book.
Abs Lust Exposed
Pairing: M-M, M-M-M
October 15, 2020
Word Count:
19,100
Character Identities:
Gay
Summary: EVERYTHING IS MORE FUN NAKED! ESPECIALLY HOMEWORK! - You never know what might be considered HOMEWORK. Sign up for the most erotic tutoring sessions ever! Who could be motivated to study if your dad perpetually told you that you are too dimwitted to succeed? In spite of Garrett's brilliance, he genuinely believes he is stupid. Who could be motivated to succeed in school when each day is a gauntlet of homophobic hazing by the school bully and your ex girlfriend? Garrett just wants to curl up and disappear. Consequently, Garrett is doing poorly in his community college classes and failing in Algebra. Desperately afraid his poor grades will bench him from the basketball team, Garrett still shows no interest in Ty's offer to tutor him. Garrett knows he is a lost cause and tutoring will just be frustrating and painful. No Thanks!!! However, Ty believes the best homework motivator is your boyfriend's anatomy. Can Ty's use Strip Algebra and Algebra For Sex to tease out excellence? You want this book in your library. Someday, you just might need Ty's lustful manipulations. *This book contains explicit scenes of a gay sexual nature by consenting characters who are over 18 years of age. It is intended only for readers who are 18+ years of age. If you are underage or may be offended by this topic, do not purchase this book.
Abs Lust Homework
Pairing: M-M
August 1, 2020
Word Count:
27200
Character Identities:
Gay
Summary:
ABS LUST PLAYER: MM Desire #208
…Here we were three weeks later.

 

Garrett and I were checking out the island as our plane dropped toward a private airstrip at the end of an island in the Caribbean. As we disembarked from the jet, a driver greeted us and prepared to take us to our accommodations. "Welcome, gentlemen.

 

I'm Casey.

 

I will escort you to the estate and serve as your butler while you are visiting us." "Great, I'm Ty." "And I'm Garrett.

 

Nice to meet you, Casey."

 

"I only saw one building on the island when we were landing.

 

Are there others?

 

How many people live here?" I asked. "There is only one home on the island.

 

There are several other security buildings and maintenance buildings, but we have them very well camouflaged.

 

The owner and his husband live in the home part-time.

 

They are in Europe right now.

 

The security force is here full time.

 

We protect his island extremely well," the driver explained.

 

Holy shit!

The house was only one story, but it was massive.

 

When dad described the place as sprawling, he very much understated the reality of the place.

 

The rooms were enormous, and the house seemed to stretch on forever. There was a sea of marble everywhere, including on the floors of the master bedroom.

 

The house extended out onto a point of the island.

 

One step below the floor level, an integrated assembly of patios, decks, and gardens surrounded the house on three sides.

 

A multitude of chairs, chase lounges, tables, and hammocks were available for our leisure. A long serpentine swimming pool about 20 feet wide with an infinity outer border surrounded the decks, patios, and gardens.

 

The water level was but four inches below the level of the patios.

 

Water from the pool spilled over the infinity wall at various points, creating waterfalls as it dropped some 30 feet into a second pool surrounding the three sides of the estate.

 

The lower pool was at least twice as wide as the upper pool.

 

This was the largest privately owned pool complex I had ever seen. When I saw the smooth 30 foot shear wall with a finely textured surface, I wondered if in fact it might serve a secondary role as a security feature.

Hmm, no way to free climb that wall with no lips or edges on the infinity pool for a grappling hook to lodge on.

 

And the finely textured surface would prevent the use of suction cups to climb it.

 

This has to be a security feature.

Palm trees highlighted the house, the pool, and the beach in various locations.

 

The lavish landscaping created a perfect ambiance for the stunning master bedroom.

 

Besides the largest bed I had ever seen in the largest bedroom I had ever seen, it was on the terminal end of the house facing the end of the point toward the West.

 

We enjoyed breathtaking sunsets every evening.

 

The architect of the place had definitely planned it well. Floor to ceiling windows formed three of the walls of the master bedroom, providing a gorgeous panoramic view.

 

Pushing one button caused all the glass walls to disappear, allowing a comfortable light breeze to waft through the room.

 

We were inside, but it felt like we were going to be sleeping right on the beach.

 

We could hear the endless crashing of waves on the shore below us. Casey, our driver, put our luggage in the closet of the master bedroom while we walked to the dinning room for dinner.

 

Since we found no one there, we went into the kitchen where the chef immediately garnered our attention.

 

He was stunningly handsome, sported a lithe physique, and was only about 25 years old.

 

His attire of a chef's apron and nothing else definitely shocked our expectations.

 

The truly gorgeous bare ass of a man who actively engaged in fitness training shined through the back of his apron. When he turned and saw the rather stunned look on our faces, he said, "Hi guys, I'm Jordy, your chef.

 

We heard you guys like to spend a lot of time relaxing au naturel.

 

Casey and I are kinda fond of a free lifestyle as well.

 

We figured if we relaxed our clothing standards, you would feel much more comfortable about skittering around here in the buff as well.

 

You are the only guests on the island for the duration of your stay, so dress up, dress down, or undress as you see fit.

 

We are here to serve your needs in any way we can.

 

No matter what you might need, just call on us anytime."

Is he suggesting what I think he is suggesting?

"Thank you," I said to Jordy just as Casey came strolling in wearing nothing but a butler's apron.

 

Garrett and I immediately looked at each other, and our eyebrows bounced in a silent communication between us.

 

Clearly, we were thinking the same thing.

 

The next two weeks were going to be our chance to recreate our three days of nudity when we first met. After we finished a wonderful dinner, we went to our bedroom and removed all of our clothes.

 

As we strolled naked through various rooms of the house to explore our accommodations, the warm glow of the sun falling rapidly toward the horizon suddenly caught my eye.

 

The amber rays reflected beautifully off of the highly polished marble floor in the great room.

 

Suddenly, I couldn't resist the urge to lie down on my back in the middle of that picturesque scene and pull Garrett down on top of me. He had his legs folded up at my sides and his chest resting against mine.

 

I held his sexy toes in my hands as we kissed lovingly.

 

In no time, my throbbing…
Abs Lust Player
Pairing: M-M
December 15, 2020