Word Count:
~67000
Character Identities:
Gay
Summary: Sometimes the perfect man can be found in the most unexpected place…. Martin Carmichael owns a security firm and is part owner of Club Whisper. He's a Dom in search of the right guy, and when his car breaks down on a lonely stretch of road, he thinks he might have found him. Artist Collin Malloy is talented, easygoing, but somewhat insecure. Still, he has a big heart and is quick to offer help when he sees Martin in need. To thank him, Martin invites Collin to dinner, where the attraction between them becomes harder to resist. But what will become of their budding relationship when Martin reveals that he likes his men bound, submissive, and in pain? Is it something Collin can accept… and possibly enjoy exploring? Even if he can, Collin has a secret of his own—a secret he doesn't even realize he's keeping.
A Dom and His Artist
Pairing: M-M
April 10, 2018
Word Count:
67500
Character Identities:
Gay
Summary: Silver fox Curtis is everything baker Andrew could want in a sub, and their chemistry is off the charts. But as a wealthy and successful gallery owner, Curtis intimidates Andrew and challenges his dominant nature. Can Andrew get used to a sub with a much higher social status? British noble Curtis Morris has all but given up on finding his perfect Dom when he walks into a bakery and meets Andrew Granger—smoldering hot, new to Miami, into the lifestyle, and with kinks that align perfectly with Curtis's own. Andrew grew up poor and doesn't know if he can handle a sub with so much more money, even if he's insanely attracted to Curtis. To make matters worse, Curtis's preferred club, Whisper, is far beyond Andrew's financial means. Still, Andrew doesn't want to lose Curtis to his own hang-ups, not when Curtis is far from the elitist snob Andrew expected. But Andrew keeps messing up, and with Curtis's rich ex visiting with the hopes of winning him back, he and Curtis will need all the help they can get to make their romance of opposites work out.
A Dom and His Gentleman
Pairing: M-M
June 24, 2019
Word Count:
64000
Character Identities:
Gay
Summary: Leeland Drake and Jonathan White are a committed BDSM couple and have just moved in together. Leeland has only one year left in college, and everything seems perfect… until Leeland's uncle asks him to stand in for an injured UFC fighter. Leeland wants to help his uncle, but he remembers all too well from his years competing in martial arts how strenuous life as an athlete can be. He doesn't want to risk his relationship with Jonathan. After some discussion, they decide Leeland will go pro for a year. As if the training and strict diet weren't bad enough, the pressure skyrockets when Leeland encounters homophobic fighter Tommy Adams—especially when they end up facing each other in the championship Between the bigoted rants of his opponent, the scrutiny of the media, the pressure from his sponsor, and a fire in his uncle's gym, Leeland is close to breaking down. Only Jonathan's support and love keep him focused enough to set foot in the octagon once more—and maybe even walk away a winner.
A Dom and His Warrior
Pairing: M-M
September 25, 2018
Word Count:
72000
Character Identities:
Gay
Summary: Life is perfect for Richard and Dean. Richard is a wealthy and successful businessman who also owns a BDSM club, and Dean is a bestselling author and sub to Richard. They're young, happy, and in love. The future is bright…. Until tragedy strikes and an accident claims Dean's beloved sister. Dean also finds himself the guardian of a three-month-old infant, and soon he's trading in his leather fetish gear for diapers and drool bibs. But little Emily is all that remains of his family, so how can he abandon her? It's not what Richard signed up for. As much as he tries to be supportive, he never wanted kids and misses having his partner to himself. Suddenly the life he imagined for them is gone, and he's not sure their relationship can survive the upheaval. But fate isn't through with Dean, and when misfortune strikes again, will he be able to turn to the man he loves? A final crisis will determine if they can pull together as a family or they must face facts and part ways.
A Dom and His Writer
Pairing: M-M
October 23, 2017
Word Count: Information not available
Character Identities:
Gay
Summary: It is 1969 when Dewey Snodgress, high school theater star, meets irrepressible hippie Jeep Brickthorn, who quickly inserts himself into Dewey's life—and eventually, into his heart. Meanwhile, Dewey prepares to appear in a production across town, a play about protestors of the Vietnam War, where he befriends the wild and wonderful Lucretia "LuLu" Belton, who is also determined to follow her dreams and become an actress—whether her parents approve or not. The show has a profound effect, especially on Dewey's father, who reconsiders his approval of the war after his son's performance. But Dewey knows his dad won't be so accepting if he reveals the love he's developing for Jeep, so he fights to push his feelings away and keep the peace in his family. Still, Dewey can't ignore the ripples moving through society—from the impending Woodstock Festival to the Stonewall Riots—and he begins to see that the road to happiness and acceptance for him and Jeep might lead them away from conservative Fort Worth, Texas—and Dewey's dad.
All You Need Is Love
Pairing: M-M
March 21, 2017
Word Count:
104000
Character Identities:
Gay
Summary: Malcolm Tate hung up his flogger when his submissive sought out another Dom and landed in the hands of a serial killer. Convinced his lack of dominance sent his sub away, Mal has spent two years blaming himself for what happened. But when his best friend finally convinces him to go back to the local dungeon, Mal's grateful. Especially when he wins beautiful, submissive, firmly closeted Kyle Bingham in a charity slave auction. College grad Kyle hasn't earned enough to move out of the loft his conservative, homophobic parents bought, much less to buy any of the other things still in their name. When he's won at auction by the hot, amazing Mal, he's shocked that anyone would want him. No one else seemed to—not his parents, his former Doms, or any of his disastrous dates. But Mal does want him and Kyle lets his guard down, only to be outed to his parents. With his world crashing down, he must find a way to trust Mal—and their developing relationship—or risk losing everything.
Beautiful Boy
Pairing: M-M
November 21, 2019
Word Count:
102716
Character Identities:
Bisexual, Gay
Summary: Though some struggles have ended in victory, ease and contentment are not the fate of the gods of war. Instead they must contemplate the sometimes terrible and frightening nature of their powers—and the effect those powers have on the people they love. After their campaign in Ummana, the gods of war return to the Valley with their ranks finally complete. Sic is the eighth Emeris to join Renaldo and Canubis in their war against the Good Mother. Even so, they must wait for their powers to manifest, and trials lay ahead. It is only when a tragedy befalls Aegid, Kalad, and Daran that Sic learns the extent of his abilities as a Luksari. What he achieves will change Daran forever—and set him up for trauma that leaves him doubting his relationship with Aegid and Kalad. Daran must affirm his commitment to his lovers and his new status among them through blood and violence. Even though Renaldo and Casto's relationship has improved, they're still struggling now and then, which could prove to be more dangerous than they think—because the Good Mother is already plotting her next move.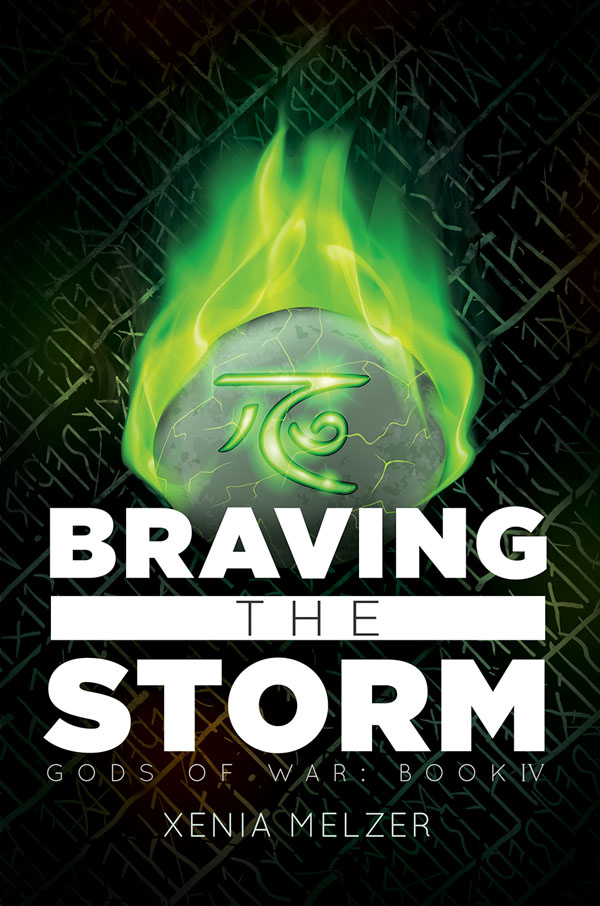 Braving the Storm
Pairing: M-M
November 21, 2017
Word Count: Information not available
Character Identities:
Gay, Bisexual
Summary: High school senior Neil Darrien is a budding musical theater star. He has it all—a beautiful girlfriend Melissa Watt, a scholarship at a prestigious musical theater school, and a new friend Zane Jeffrey, the boy who has just come to town and immediately lands a spot in the school show choir. Neil is jealous of Zane at first, but they soon become fast friends. Neil harbors a deep dark secret. If it comes out, he is sure that it will destroy his future. But as he gets deeper and deeper into Melissa's church, he sees a situation that he is sure he needs to fix, but if he does, his secret may come out. Meanwhile, his relationship with Melissa becomes rocky, and Neil finds he may be drawn to Zane in a way that is more than friendship.
Colors
Pairing: M-M
January 14, 2016
Word Count:
59725
Character Identities:
Gay
Summary: Asheville Arcana The magic touch. Ever since Harlan Edgewood was bitten by a possessed werewolf, his monthly shifts have been agonizing. When he meets Whimsy Hickes—a mage who specializes in transformation—the attraction is mutual. But Harlan believes his curse is too great a burden to inflict on any romantic partner. Fortunately, Whimsy thinks he can help. When Harlan is provoked into an unexpected change, Whimsy uses his magic to help ease Harlan's pain, but with an unexpected consequence. While he's shifted, Harlan's wolf claims Whimsy as his mate. As they draw closer, suspicious events in the Asheville magical community escalate. Shifters are disappearing, others are murdered, and Harlan's curse makes him an obvious target. It will take all of Whimsy's magic to force back the rising evil—and if he fails, Harlan will lose not only his life, but his very soul.
Forged in Fire
Pairing: M-M
May 1, 2018
Word Count:
102000
Character Identities:
Bisexual, Gay
Summary: In war, loss is the price of victory, and the cost of love is sometimes pain. After Renaldo and Casto finally celebrate their marriage, the time has come for revenge against the followers of the Good Mother who tried to kill Casto—though this time, the Gods of War won't use bloodshed to take Medelina. As a member of the Confederation of the Plains, Medelina answers to Ummana, the head of the alliance… and Casto is heir to the throne of Ummana. Accompanied by their most capable mercenaries, Canubis and Renaldo travel to Ummana to make Casto king. They'll face the Council of Elders, Lord Aran, Casto's father, and Princess Anesha, Casto's sister—none of whom are happy about the king's return. For Casto, the city is a reminder of a terrible childhood, and Renaldo can only helplessly watch his beloved fight a seemingly hopeless battle. Through trickery and political scheming, vengeance against the Good Mother is finally within their grasp—but their success might be bittersweet. Not everyone will return to the Valley with Casto and Renaldo.
Gods of War III, Ummana
Pairing: M-F, M-M, M-M-M
July 4, 2017
Word Count:
100000
Character Identities:
Bisexual, Gay, Lesbian
Summary: All is fair in love and war. Or is it? On the world called Ana-Darasa, the gods of war engage in a desperate search for their lost hearts while waging a battle against the Good Mother for supremacy. But theirs is not the only struggle as dominant men, powerful rulers, and demigods clash, fiery passion erupts, and destinies are shaped on the battlefield and in the bedroom. In a war between pride and love, no victory is ever simple. BLURB All is fair in love and war. Renaldo has lived happily by that proverb his entire life. But he has finally met his match, and he's about to discover how unfair love and war can be. When demigod and warlord Lord Renaldo takes a beautiful stranger captive during an ambush, he is delighted to have found a distraction that will keep him entertained during the upcoming siege. Little does he know, Casto is keeping more than just one secret from him. Slowly, Renaldo gets sucked into a turbulent roller-coaster relationship with his mysterious prisoner, one that begins with hatred and soon spirals into a whirlwind of conflicting emotions. And when it seems that things can get no worse, an old enemy stirs right in the heart of his home. Determined to keep Casto by his side, Renaldo has to find a balance between the capricious young man and his own destiny as a ruler and god to his people.
Gods of War: Casto
Pairing: M-F, M-M, M-M-M
June 21, 2016
Word Count:
100000
Character Identities:
Bisexual, Gay
Summary: All is fair in love and war. By now, Renaldo has found out the hard way how utterly stupid this statement is once you've met your match. And Casto won't give an inch in their ongoing war for love. After a tumultuous start to their relationship, Renaldo and Casto seem to have finally reached calmer waters. But just when Renaldo starts getting comfortable and thinks he can relax, things get out of hand again. His old enemy, the Good Mother, is dangerously close to defeating the divine brothers by reaching out to what is most dear to him. Casto still clinging to his stubborn pride is all the plotters need to drive him and Renaldo apart. Burdened by the secrets of his past, Casto fights with everything he's got not only to save his life, but also to secure his future happiness. Facing the destruction of everything they have built together, Renaldo and Casto must choose between pride and love.
Love and the Stubborn
Pairing: M-F, M-M, M-M-M
December 13, 2016
Word Count: Information not available
Character Identities:
Gay
Summary: Alpha werewolf Eli Hammond returns from a fishing trip to discover a nasty surprise—five members of his pack murdered and the rest missing. He needs help locating and rescuing his pack mates, but the supernatural council in Asheville, North Carolina, turns him away. Except for one man. As they work together, Eli is stunned—and not especially thrilled—to discover half-elf Arden Gilmarin is his destined mate. But as Arden and his friends struggle to help Eli in his quest, Eli surrenders to the demands of his body—and his heart. They'll need to bond together, because the forces opposing them are stronger and more sinister than anyone predicted. The evil has its sights set on Arden, and if Eli wants to save his mate and the people he is entrusted with protecting, he's in for the fight of his life.
Out of the Ashes
Pairing: M-M
August 1, 2017
Word Count:
87329
Character Identities:
Gay
Summary: Texas artist Tucker Williams arrives in New York City for a gallery showing of his work and finds the city blanketed in snow. He meets free-spirited underwear model Calvin McIntire on the steps of the Midtown library and is captivated by a wild beauty that manages to compete with the demons that occupy his soul and fuel his work with their lust for blood and erotic imagery. Unable to deny a new inspiration, Tucker sublets a studio and finds the city's energy almost as addictive as Calvin. Tucker is obsessive, barely holding on to sanity as his art consumes him, and Calvin is dealing with demons of his own, trying desperately to protect his soul in a business where only his appearance has value. They each prove to be the perfect remedy for the other's personal brand of crazy until, in the midst of stress and exhaustion, they discover that a promise Calvin needs is the one thing Tucker can't give him, and their heaven turns to purgatory. Can both men find a path toward wholeness in Tucker's beautiful but chaotic Texas home? In order for them—and their passionate relationship—to thrive, they'll need to adapt, share their psychoses, and find a true balance between New York City and rural Texas.
Refraction: A Collaborations Novel
Pairing: M-M
January 10, 2020
Word Count: Information not available
Character Identities:
Gay
Summary: Graduating senior, theater lighting wunderkind, and closeted gay, Nick Fortunati volunteers with The Streetwise Players in the dark corners of The Laughton, a creepy old movie palace decorated in Grand Guignol style.  But his father wishes Nick would use his intellect and his scholarship to become a biotech engineer and earn a prosperous living for his future family. Nick loves his dad and wants to please him, but he dreams of a career in theater. And he wants a male lover. Unfortunately, his homophobic father won't approve of either. When Nick's at his loneliest, out of the corners of the theater and into his life comes trouble-laden Steve Stripling, a man with little memory of his past other than his name. Meanwhile, Nick's introduced to the dashing Wash Vitek and is torn between the two men. His situation is further complicated because he doesn't know if Wash is gay. Nick resolves to solve the mystery surrounding Steve and help the young man recover his memories, even though by doing so, he risks losing the first love he's ever found.
Special Effect
Pairing: M-M
May 8, 2014
Word Count:
66689
Character Identities:
Gay
Summary: Colt Boudreaux was raised in the Louisiana bayou and is gifted with a talent steeped in the rich and soulful New Orleans blues tradition. He makes a living as a session musician, playing guitar for anyone who needs him. When his manager sends him to New York, the Cajun is as beguiled as he is baffled by the energy of the city—and just as charmed by Kyle Alexander. Kyle is a successful classically trained ballet dancer, choreographer, and native New Yorker whose unbridled talent defies convention, and whose rebel spirit favors ink, shuns the orchestra, and is every bit as unique as Kyle himself. They find a connection right away that inspires rhythm and movement, mood and music, both in and out of the bedroom. It's not long before they're as obsessed with each other as they are with their art, and they decide to work together on an improvisational piece for Kyle's upcoming solo exhibition. But Kyle is focused, and Colt is free-spirited. Colt's work ebbs and flows with inspiration, and Kyle's is rehearsed. Kyle is social and sophisticated, and Colt… isn't. When their talents weave together, it's magical, but will their differences destroy it all?
Syncopation
Pairing: M-M
January 10, 2020
Word Count:
93000
Character Identities:
Gay
Summary: LAMBDA Finalist 2014 When fifteen-year-old Romeo's mother leaves one day and doesn't return, he finds himself homeless and trying to survive on the streets. Mute and terrified, his silence makes him vulnerable, and one night he is beaten by a gang of other kids, only to be rescued by a boy who pledges to take care of him. Julian is barely two years older than Romeo. After running away from an increasingly violent homelife, he makes some difficult choices and ends up selling himself on the street to survive. Taking care of Romeo changes him, gives him a purpose in life, gives him hope, and though he tries to be strong and keep his troubles with drugs behind him, living as they do is slowly destroying him, and he begins to doubt he can be strong enough. This is the story of their struggle to find a way off the streets and stay together at all costs. But when events threaten to tear them apart, Romeo knows he must find the strength within himself to help Julian (and not let their love story turn into a tragedy).
This is Not a Love Story
Pairing: M-M
March 30, 2019
Word Count: Information not available
Character Identities: Information not available
Summary: It's a summer of revelations for Houston high schooler Jake Hardy. Along with his estranged father, Jake embarks on a trip to Nova Scotia to visit the Titanic Museum and the cemetery where the victims are interred. There, Jake's father's biggest secrets are revealed. Hurt and confused, Jake flees--not only from his father's confession, but from his own feelings. Jake is gay. Back home, the proposed Equal Rights Ordinance is polarizing people. As Jake faces a difficult choice about where he stands--and how far he's willing to go for his beliefs--he soon discovers that he's not the only one in hiding. When confronted with how his actions have hurt those he cares about, purposefully or not, Jake must learn to accept his friend, his father...and himself.
Titanic Summer
Pairing: M-M
March 6, 2018
Word Count:
61000
Character Identities:
Gay
Summary: High school student. Hockey player. Computer whiz kid. Covert agent? At sixteen, Theo Reese is the youngest agent for Tactical Operational Support. His way with computers makes him invaluable. He designs new gadgets, helps agents in the field (including his parents), and works to keep the TOS network safe. When a hacker breaches the system TOS uses to track agents, Theo is put to the test like never before. Thrust from behind the safety of his desk, Theo must go into the field to put a stop to the hack. It's personal too because one of the agents who has gone missing is his father. And just to make it more interesting, he's got to keep everything a secret from his boyfriend and teammates. Can Theo get the job done, save his dad, and make things good with his boyfriend? This edition includes the short story A Very Winger Christmas
Tracker Hacker
Pairing: M-M
June 1, 2021
Word Count: Information not available
Character Identities: Information not available
Summary: Gabe Dillon's life changes when he gazes across his new school's commons and spies handsome Kerem Uzun, and he wants to know more. Kerem is senior class president. He is mostly very well liked. He comes from a family of doctors, is of Turkish heritage, and he is Muslim. At first Gabe doesn't understand the ritual he sees Kerem performing. But as the boys bond, Gabe is eager to learn about Islam. He's falling in love with a boy who may or may not be gay, a boy whose religion may condemn Gabe's open homosexuality. Complicating the budding relationship is Timur, Kerem's cousin, who has grown up alongside Kerem as his brother. A family tragedy left Timur homeless, and Kerem's parents took him in. But as Kerem grows into his own way of looking at life and how it fits into his devout practice of his faith, Timur is becoming more fundamental in his practice of Islam. And he isn't the only one opposed to the friendship between Kerem and Gabe. Can they forge a lasting relationship amid so many challenges?
You Can't Tell by Looking
October 2, 2018