by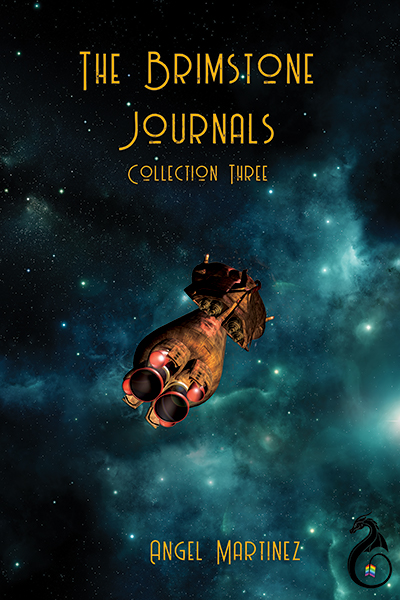 Part of the
Brimstone
series:
The Brimstone Journals: Collection Three
The Brimstone.
Cargo hauler, brigand ship, privateer. Crewed by the exiled, the misplaced, the uniquely strange and even a certain government assassin. Together, they've faced interstellar criminals, the wrath of archangels, the threat of frogs, their own terrors, nearly deadly buttercopters, and government paperwork. Through it all, as Brimstone's inhabitants expanded from two demons on the run to a complement of eleven various and sundry beings, they've become more than crew. They've evolved into family. Join us now for some snippets from the characters' timelines, flash fiction shorts between the stories from Shax and Verin as kids in Hell all the way to events after The Hunt for Red Fluffy.
The Brimstone Journals, Collection Three also includes a novelette in which the crew discovers that sometimes the simple task of holiday shopping is much more dangerous than it should be.
Published:
February 11, 2020
Publisher:
Mischief Corner Books
Editors:
Cover Artists:
Genres:
Pairings:
M-M
Heat Level:
1
Romantic Content:
3
Ending:
Click here to reveal
Character Identities:
Gay, Transgender
Protagonist 1 Age:
Ageless/Immortal
Protagonist 2 Age:
Ageless/Immortal
Protagonist 3 Age:
Ageless/Immortal
Word Count:
35000
Setting:
Space
Languages Available:
English
Series Type:
Continuous / Same Characters