Surf City Two
by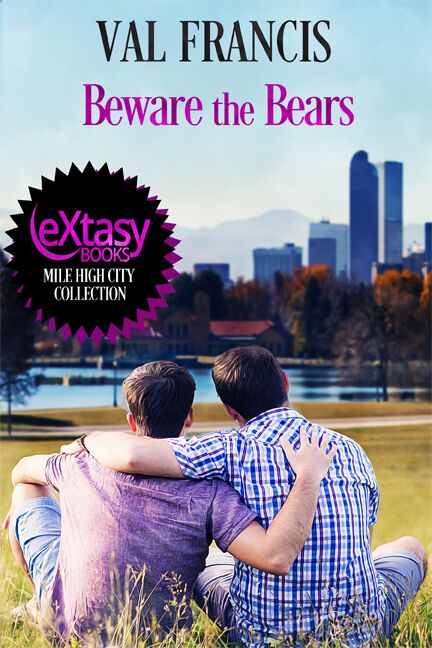 Their flight was a disaster, their transfers yet another catastrophe and to cap it off the resort doesn't have a reservation for them. Ed didn't want to make the trip to begin with, and now Gus will be made to suffer. Unfortunately, if the trip's been bad for Ed, there is far worse in store for Gus, who has no idea what's about to hit him. Welcome to the Rockies where there's more than one kind of bear to worry about.
Published:
October 6, 2017
Publisher:
Extasy Books
Editors:
Genres:
Pairings:
M-M
Heat Level:
3
Romantic Content:
2
Ending:
Click here to reveal
Character Identities:
Gay
Word Count:
10645
Setting:
USA, Colorado
Languages Available:
English
Series Type:
Continuous / Same Characters
Excerpt:
Standing ready with a towel in hand, Gus watched. To satisfy his voyeuristic tendencies, he had Ed walk around so as to get a better look at him, he loved him naked best of all. Slender bodied, lightly muscled, his boyfriend oozed vulnerability. Gus found Ed so damn sexy, and what had to be best of all about it, he had no idea he was. At the last moment, he turned and backed into the huge towel Gus held up for him. Wrapping it around the smaller man, he began to dry his body, hands gently massaging, the skin pink from the heat of the water, and all the while he planted butterfly kisses on Ed's shoulders and neck. "Maybe I need to pay some special close attention to this part."
Pressing his rigid length against Ed's back, he knew the guy was aware of it when he spoke.
"If I close my eyes, I can just about count the number of veins in the hard thing you're sticking me with, McCauley."
"Can you now, honey?"
READ MORE
"I can feel them pulsing, pumping the blood to keep the thing stiff." He then gasped when Gus' fingers, working their way between his legs, began stroking his perineum.
COLLAPSE
Surf City 1. How it all started
SaveSave