Word Count:
70843
Character Identities:
Bisexual, Gay
Summary: Forty-five-year-old English professor Nathan Qells is very good at making people feel important. What he's not very good at is sticking around afterward. He's a nice guy; he just doesn't feel things the way other people do. So even after all the time he's spent taking care of Michael, the kid across the hall, he doesn't realize that Michael's mob muscle uncle and guardian, Andreo Fiore, has slowly been falling in love with him. Dreo has bigger problems than getting Nate to see him as a potential partner. He's raising his nephew, trying to leave his unsavory job, and starting his own business, a process made infinitely more difficult when a series of hits takes out some key underworld players. Still, Dreo is determined to build a life he can be proud of—a life with Nate as a cornerstone. A life that is starting to look like exactly what Nate has been seeking. Unfortunately for Dreo—and for Nate—the last hits were just part of a major reorganization, and Dreo's obvious love for Nate has made him a target too.
Acrobat
Pairing: M-M
May 7, 2012
Word Count:
149,000
Character Identities:
Bisexual, Gay
Summary: The star of the University of Virginia theater department, Aidan Emery is lusted after and admired for living out and proud. He uses his talent and good looks to his advantage and never sleeps with the same guy twice. But his glamorous patina has been carefully honed to hide the pain he carries inside. Aidan wasn't always such a player. He starts college naively romantic, hungry for the attention he can't get from his workaholic father and mentally ill mother. Unfortunately, that leaves him ripe pickings for predatory professor Rodney Montgomery. Rodney's flattering regard seduces Aidan into a dysfunctional relationship that destroys his innocence. Life looks up for Aidan when he finally breaks free of Rodney's pull and moves to New York City to make it as an actor. Meeting sweet fellow actor Patrick Jaymes seems like the start of a fairy tale. But before Aidan can rebuild his life into happily ever after, family secrets rip him wide open, leaving him easy prey when Rodney decides he's not willing to let Aidan go.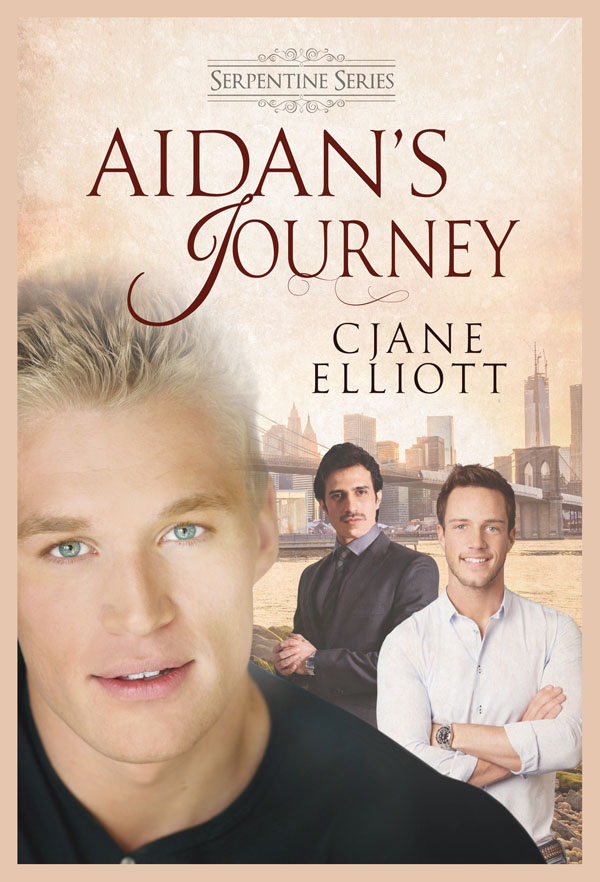 Aidan's Journey
Pairing: M-M
October 15, 2014
Word Count:
25000
Character Identities:
Gay
Summary: From the outside looking in, John leads a boring life by day as a professor at a small liberal arts school in San Francisco. His nights are saucy, sinful even, when he services clients as a sex worker. He's damned good at it, too, for reasons far surpassing simple technique, whether he's entertaining super-hunky coeds or fulfilling the fantasies of married men on the down-low. Because John has a secret. It's not that he's thirty-five and feeling washed-up or that he's got a crush on one of his clients. His secret could be he's buried his rural, Southern roots, or that Paul, his first lover and preacher from back home, still preoccupies his thoughts. Maybe it's the terrors he faced in conversion therapy as a teenager…but it's none of those things. John's secret is the Fountain, a mysterious well of energy within him he cannot control. Paul knows about the Fountain. So do John's parents. Despite their best efforts to protect their dogma, it will all come out now that Paul has called John home to Georgia. To Bethesda.
Bethesda
Pairing: M-M
November 5, 2019
Word Count:
59123
Character Identities:
Gay
Summary: A human, a wolf-sprite, and a Sandman. How could life for these three go wrong? Darren Carpenter is running from his love of Samuel and his future as the Coimeádaí of a Sandman. Samuel Tolliver just wants what he wants and is willing to raise a little mischief to get it. Dailon knows he is more than human but has no clue what he is or what he needs. But the Fates have a plan for them, even if family, friends, and fairy royalty must get involved. When everything goes wrong, can they make it right again?
Broken Dreams
Pairing: M-M-M
October 7, 2021
Word Count:
21991
Character Identities:
Gay
Summary: M/M Erotica wrapped in mystery. Close-mouthed CID Detective Thomas Fitzgerald has just finished a harrowing case. He's traveling the highway between Arbroath and Dundee, Scotland. Now all he wants to do is return to his flat, strip down and soak before catching a good night's sleep. But a stranger on the side of the road changes everything. The quiet Scot named Burns is a puzzle—a dark-haired, sensuous enigma whose harmless invitation to a drink he decides to accept. Before the next twelve-hour phase of the moon has come and gone, the lives of both of them will change profoundly. Both men are hoarding a secret, trying to escape. Can they stop running long enough to find each other?
Burns Too Deep
SALE
Pairing: M-M
September 2, 2015
Word Count:
27000
Character Identities:
Gay
Summary: Eric is burnt out at work, and struggling with being a single parent since his sister and her husband died in a freak car accident. His boss and dear friend decides he needs a winter holiday in Banff to reconnect with his nephew and recharge for work. Brady teaches business at a community college in Banff, aiming for a board position. He partially supports both his mother and baby sister, and he's not looking for any more family who needs him. But his attraction to Eric is undeniable, even though he knows nothing can ever come of it. Excepte it might just be Brady who needs Eric and four-year-old Tyler.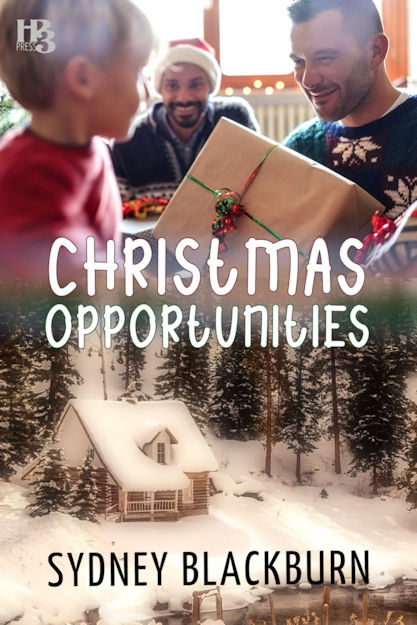 Christmas Opportunities
Pairing: M-M
November 1, 2017
Word Count:
80000
Character Identities:
Bisexual, Demisexual, Gay
Summary: Cathal Kinnery is an arrogant, overeducated jerk, and Damon Eglamore is not afraid to tell him so. But Damon married Cathal's best friend, so they have an uneasy truce. Then she passes away. Now they're stuck together in close quarters, trying to honor her memory without shouting at each other all the time. At first, they have no idea how to move forward. Damon is a chef, but all his favorite recipes remind him of his late wife. Cathal would love to start tomcatting around town again, except for that annoying promise he made to his best friend about looking after Damon. Then Damon's son comes to them for help, convinced the only way to win over his first crush is a gender-bending Shakespeare production. After that, Cathal talks Damon into taking up baking as a new way to use his talents. Next thing they know, they've begun a new life working as a team instead of jumping at each other's throats. But can they trust each other long enough to make it last, or will they fall into old bad habits again?
Death of a Bachelor
Pairing: M-M
October 29, 2018
Word Count:
49000
Character Identities:
Bisexual, Gay
Summary: 35. Newly divorced. Single dad. Jack Reynolds never thought he'd be wading back into the dating pool at this point in his life. To brave the singles scene, Jack decides he needs to lose his dad bod in favor of something a little more cut. And getting back into shape is a lot easier with the help of his new friend, Corbin Barnes. But then, Corbin just has a way of making everything easier and fun. Even with his family drama, Corbin keeps Jack laughing with his amazing sense of humor and those sexy smiles. Whoa…wait a minute! Sexy smiles? Yeah, Jack can't deny it. Corbin is a very sexy man. Jack treasures his friendship with Corbin, but is he willing to risk it to take a chance on something that could everything he dreamed of…with a guy? A very sexy, sweet, younger guy. Jack might need a little Christmas magic to figure this one out and still get his happily ever after. Defrosting Jack is a standalone MM holiday novella that has two cute kids, a meddling younger brother, a disapproving father, a sexy nun, a sprinkling of Christmas magic, and dirty fun with dessert.
Defrosting Jack
Pairing: M-M
November 29, 2019
Word Count:
87000
Character Identities:
Bisexual, Gay
Summary: In AD 107, after a grueling campaign against Rome's fierce enemy, the kingdom of Dacia, Gaius Fabius returns home in triumph. With the bloody battles over, the commander of the Lucky IV Legion now craves life's simple pleasures: leisurely soaks in fragrant baths, over-flowing cups of wine, and a long holiday at his seaside villa to savor his pleasure slaves. On a whim, he purchases a spirited young Dacian captive and unwittingly sparks a fresh outbreak of the Dacian war; an intimate struggle between two sworn enemies with love and honor at stake. Allerix survived the wars against Rome, but now he is a sex slave rather than a victor. Worse, the handsome general who led the destruction of his people now commands his body. When escape appears impossible, Alle struggles to find a way to preserve his dignity and exact vengeance upon the hated Romans. Revenge will be his, that is, if he doesn't lose his heart to his lusty Roman master. Dominus is a plot-packed erotic m/m historical fantasy that transports readers back to ancient Rome during the reign of the Emperor Trajan (98-117). This is the first of four books in an alternate history saga—a tumultuous journey filled with forbidden love, humor, sex, friendship, political intrigue, deception and murder.
Dominus (Dominus Book 1)
Pairing: M-M, M-M-M
April 21, 2014
Word Count:
73000
Character Identities:
Gay
Summary: Vampires and werewolves live long lives. The Sleepless City saga might have ended but the story continues… Someone is hunting supernaturals.  Vampire Simon Hawthorne and his human partner Ben Leyton's plans for a peaceful holiday with family are hijacked by the New Zealand Supernatural Council. Tensions are on the rise in Wellington. Supernatural councillors are disappearing. Werewolves are suspicious of anyone human or vampire. If they don't work together, their enemy has already won. And no one with a connection to the supernatural world is safe.
Double Exposure
Pairing: M-M
July 11, 2022
Word Count:
20975
Character Identities:
Bisexual, Pansexual
Summary: Grad student Andrea is mostly self-assured and quite open to whatever the world might bring her way. She's sensible, but she's got a quiet belief in the supernatural and a daytime interest in studying history, and finds herself surprised to be falling head over heels for the older woman she just met. Liz is thrilled to have made a new best friend. Overjoyed with how well they click, how well her son likes Andrea, how much fun they have together, and how easily she can open up, Liz finally considers it might be more. Blissfully in love, Liz relishes in how all this makes her feel, and how it's almost made her forget that high school boyfriend she's been grieving over for a couple decades. But maybe things are too good to be true? A family dinner brings up questions for Liz. Questions that prove difficult to answer, and possible answers that defy logic and reason.
Eternally Yours
Pairing: F-F
July 15, 2020
Word Count:
41016
Character Identities:
Bisexual, Gay
Summary: Autumn has always been Zak's favorite season for hiking and camping. Not to mention breathing in all that crisp fall air and sitting around toasty bonfires. That all changed a year and a half ago when a rich prick high on prescription pills sideswiped Zak while he was out biking. Now his days are filled with pain and limited mobility. No more camping. No more trails. Zak's life as he knew it is gone forever. Back at his beloved stomping grounds, Zak is ready to say hello and goodbye one last time. But when a cry from the frigid Lake Superior waters throws him into the role of a rescuer, more than just his life hangs in the balance. Little did Zak know how much one person giving a damn mattered to him.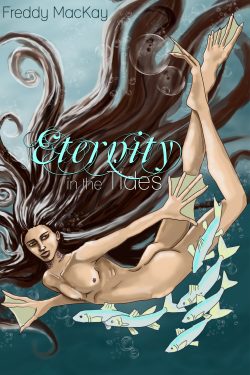 Eternity in the Tides
Pairing: M-M
February 26, 2016
Word Count:
131676
Character Identities:
Gay
Summary: Choices. You cannot escape the consequences of your choices. TJ's choices have landed him in a whirlwind of trouble. Legal trouble. As he faces the biggest challenge of his life, he is also demanding answers about his past. Will TJ beat this case that is moving through the criminal justice system, or will his future come tumbling down? Will TJ have to reap the consequences of what he has sown? The choices Seven made are haunting his mind. Several people believe he was responsible for the Jaquez situation and that choice he made will return some grim results. While Seven tries to shake off the mistakes of his past, a new love interest develops. The choices he makes with this love interest can also come at a costly price. For Seven, do the ends justify the means? Insert Elijah. His past choices have led him to his new truth which causes the relationship with his mother to take a drastic turn for the worst. But why? What is really causing these problems in his home? What is really at the core of Elijah's issues? Is his mother to blame? Or is it something deeper? What will Elijah do when the demons in his head take him to a place of no return? While the friends tackle these storms in their lives, something more sinister is at work. A plan is being crafted to destroy them at their core. Dark secrets will be revealed. The ultimate betrayal will occur. Someone will meet their untimely death. In their world, all bets are off. Who can you trust? Who do you trust?
Free Yourself
Pairing: M-M
February 24, 2022
Word Count:
79,810
Character Identities:
Gay
Summary: Tom Weber has always been gay, and while he might be short, he's the ultimate leather daddy who takes no guff from anyone. Jack Jackson is a big man who's never doubted he was straight. In fact, he loves women so much, he's married three of them. At different times, of course. However, in spite of their diverse sexual orientations, in spite of time and distance that has separated them over the years, the two men are best friends. Now, that friendship will be tested, as Tom, having become intrigued enough to want to try bottoming, makes a request of his friend, and Jack agrees to fulfill it. After Tom gets what he wants, will Jack let their relationship go back to being just friends? Or will the two decide to forge something new and go from friends to lovers?
Friends and Lovers
Pairing: M-M
November 25, 2017
Word Count:
10901
Character Identities:
Gay
Summary:
Revisiting the characters from 'Til Death Do Us Part, Henry and Sam Miller-Greene are enjoying life in the summer after Henry's rescue from a small South Pacific island, where Henry and three others were marooned.
Henry and Sam thought adopting Aiden—a child with whom Henry'd been stranded—would be smooth sailing. Matters are complicated by the public nature of their rescue that has turned the survivors into overnight celebrities. Anti-gay fueled animus rears its ugly head in the blogosphere, causing concerns over the impact libelous rumors might have on Aiden.
Their nightmare separation behind them, Henry and Sam are anxious to renew both the intensity of their former intimacies—now hampered by having a curious and still apprehensive child sharing their home—and their commitment to one another.

Available in ebook, print, and audiobook formats!
Whispersync for Voice Ready!
Keywords: audiobook, ebook, print, paperback, established couple, slice of life, homophobia, child, adoption, novelette, short story, kindle unlimited
From This Day Forward
SALE
Pairing: M-M
August 6, 2016
Word Count:
22697
Character Identities:
Gay
Summary: Life can slide out of control when you least expect it. Of his group of friends, Zach is the only one yet to find his kinky-ever-after. The contract killer, Harlequin, is still on the loose, Zach's dad is ill, a result of the stress caused by knowing the family amusement park is being used as an exchange point by drug runners, and Zach is faced with problems much tougher than the mathematical equations he's used to. Daniel Raynott has had his eye on Zach for some time. Now that Zach is no longer in his class at the university, he can act on his instincts and give Zach the guidance he desperately needs. As a Dom, Daniel demands obedience. As a man, he falls hard for Zach's vulnerable innocence. A boring summer has a lot of appeal, but Zach has about as much control over events as he does a trip down the helter skelter. He finds himself in danger more than once. Will Daniel be able to protect him or will the holiday season culminate in tragedy?
Helter Skelter
Pairing: M-M
July 30, 2019
Word Count: Information not available
Character Identities: Information not available
Summary: Love can't protect you from a psychopath. Law students Liam Macadam and John Lawrence are madly in love, and everyone knows it. Granted, John is eighteen years older, but so what? With the end of law school in sight, they're busy planning a wedding and a life together. Unfortunately, not everyone is happy for them. Somebody is determined to tear them apart, and when the situation spirals out of control, Liam and John have to find a way out before it costs one of them his life. Legally Bound, the second book in the Beyond Courtship series, can be read as a stand-alone novel. It is a sexy May-December romance full of suspense and adventure.
Legally Bound
June 2, 2019
Word Count: Information not available
Character Identities:
Gay
Summary: After breaking up with his partner, English professor Dr. Derek Chandler feels like a failure who will never win at romance. His aloof colleague, Dr. Macon Pinney, disagrees and pens an anonymous note of encouragement to Derek, which he signs "Cupid." Thus begins an exchange of correspondence, a courtship through words where the two men find out they have a great deal in common. Meanwhile, Derek reaches out to Macon, not knowing Macon is his anonymous pen pal. Derek reveals through his letters that someone close by has piqued his interest. Could he mean Macon—or has Macon missed his opportunity and lost Derek to another man? Perhaps the time has come for Cupid to put in an appearance, and when better to do so than Valentine's Day?
Letters From Cupid
Pairing: M-M
February 14, 2017
Word Count:
130972
Character Identities:
Bisexual, Gay, Straight
Summary: Zach is returning to Tallahassee to start his second year of college and his second year in the world famous FAMU Marching '100' band. At the end of his first semester in college, a certain relationship ended roughly, but now he's back and picking up the pieces to his young life. In the second entry of a venturesome eleven book series, the gang of characters continue to grow. Dwight and Zach's relationship are taken to higher heights. A certain situation occurs between them making it hard for one of the friends to separate fact from fiction. Tony celebrates the birth of his son, moves to Tallahassee to play football for the Florida State Seminoles and meets a potential, unexpected lover. Micah does something so crazy that could possibly change the course for the rest of his life and threaten the relationship he's building with Kris. Back in Norfolk, the Harris' family troubles are only scratching the surface. Raidon is dealt a major blow, while the rest of the Harris clan deal with the turmoil created by their mother and father. In an unbelievable move, Chaz and Ra'Jon team up to do the unthinkable which could have disastrous, murderous results. The mix of old and new characters, the twists and turns, and the secrets and revelations only add to the excitement and drama, making this entry one crazy ride. Join Zach and his friends, as the second book in this series is guaranteed to leave you speechless, posing the question—is this love?
Life of a College Bandsman 2: Is This Love
Pairing: M-M
October 26, 2015
Word Count:
150751
Character Identities:
Bisexual, Gay, Questioning, Straight
Summary: For every action, there is an equal and opposite reaction. While Kris and Zach remain in critical condition in the aftermath, the fallout begins. Dray and Dwight have another battle as Zach's mom expresses her true feelings. This forces one party to completely walk away. Will this unexpected move guide Zach to his rightful lover? Zach also has the conversation with his birth father that's been eleven years in the making. Will a father-son relationship form, or will that door be forever closed? That, however, will push Zach to do something that may further complicate an already unstable situation. As Dwight receives information on the paternity case, a serious threat forces him to change his tone with the divorce. Just how much is he willing to give up to become a single man? Keston takes a positive step in seeing his wishes come true, but how will his family deal with the revelation? And there are issues with Phoenix due to the new temptation that has entered Keston's life. Will Keston remain faithful or will this mark the end of Keston and Phoenix? In the tenth book of an eleven-book series, the accident forces Kris to make a few decisions that may haunt him for the rest of his life. Kory takes matters into his own hands, Micah's family will hate a choice he makes, and Natasha meets a new love interest that has the potential to turn worlds upside down. Tony has a chance encounter that could destroy another marriage, Elijah comes across devastating information, and Genevieve's holding a big secret. But the ending sequence of events is something that will never be forgotten. This event will shock everyone and forever alter the direction of the story.
Life of an EX College Bandsman 10: Is He The Reason
Pairing: M-F, M-M
July 20, 2017