Word Count:
47832
Character Identities:
Gay
Summary: A Hampton Road Club story. Angelo wonders if the Hampton Road Club will offer him a new beginning and whether he can love two men at the same time. Angelo escaped his family's farm to be with his first and only love in Los Angeles. He meets up with him at Walter's speakeasy, but their reunion is short-lived when Angelo discovers that his lover is embracing the Roaring Twenties with as many men and as much hooch as he can. With nowhere to stay and no job prospects, Angelo faces an uncertain and scary future. Ex-prizefighters Bruce and George enjoy their employment at the Hampton Road Club for more than one reason. They can indulge in their passion for sadomasochism and search for the boy who will be the submissive they keep forever. Unfortunately, none of the men at Hampton Road are good prospects. When they run into a forlorn Angelo in the alley outside a speakeasy, their protective instincts kick in. But will they want to do more than just protect Angelo? And will the shy and inexperienced man embrace a lifestyle he never knew existed?
A New Beginning For Angelo
Pairing: M-M-M
July 10, 2018
Word Count: Information not available
Character Identities:
Bisexual, Gay
Summary: Zain was just a dog walker. It was an unconventional job for a werewolf, even a brand new one, but he liked dogs and they liked him. It only seemed to make sense… right up until the point a vampire called him in to take care of his human pup. When his life collided with Liam and Caleb's, none of them were prepared for the directions it could take. Especially Zain. But between the sexy pup and the vampire's creativity, the power struggles pitting dominance against submission — and acceptance — the two might be too intriguing to just walk away from… When M.A. Innes, bestselling author of sweet taboo romance, and R. Phoenix, author of playful dark erotica, paranormal romance, and horror team up, you should leave your expectations at the door. The duo responsible for Almost Strangers, a sweet contemporary romance with more than a few taboo themes, has collaborated again to bring you something from the other side of the force. That said, here are a few notes from Raissa: This is not an alpha / omega / beta tale, at least not in the usual sense (designation at birth, slick, heats, mpreg, primary focus on the werewolf part, etc.). Alas, "Alpha" in this universe is completely different and refers more to status. I hope you'll give it a shot anyway, but please don't expect A/B/O dynamics! (Though there are plenty of Big Os in here. Just saying.)
Alpha
Pairing: M-M, M-M-M
April 25, 2018
Word Count:
42516
Character Identities:
Gay
Summary: Never let go of the one you love. After recent traumatic events, Olly is finding it hard to get his head around what happened. While he tries to deal with a maelstrom of emotions, renovations at The Edge are in full flow, alongside preparations for tenth anniversary celebrations. Joe, his Dom, recognizes Olly's delicate state of mind and does his best to reassure him. A trip to the New Forest with their friends, Aiden and Heath, helps the healing process. Returning home, Olly and Aiden focus on preparations for the party. When Aiden is called away, Olly takes a walk to clear his head, keeping his eye on a brewing storm. To his horror, he discovers Mark Vickery, an old enemy, has landed on the island by boat and is out for revenge. With Olly missing and the storm raging, Joe, Heath and Aiden set out on a rescue mission that unfolds in a way none of them expected. Can the storm wash away the past or will Olly and Joe's future be destroyed by a twist of fate?
Binding the Edges
Pairing: M-M
January 10, 2017
Word Count:
53660
Character Identities:
Gay
Summary: Kyle's best friend Marshall resurfaces and he's in a lot of trouble. Can the men at Kiss of Leather convince a former Dom to take on the mouthy sub? Master Derek and his new sub Corey have signed a contract and enjoy their first scene together. The love between them is strong and Derek is as protective of his boy as ever. The only thing left that would make their world perfect would be to bring Corey's ex-Dom and abuser to justice. The legal firm that represents Kiss of Leather is charged with hiring a private investigator to flush out the man who orchestrated Corey's gang rape. Stone Manning is hesitant to take the job, though. He was once wrongly accused in the death of a sub and swore never to enter a BDSM club again. But he owes attorney Glen Sharp his life after the lawyer got him acquitted. Their meeting is disrupted when Kyle's missing friend Marshall calls for help. Master Josh promises to help the mouthy Marshall get back on his feet under one condition—Marshall must sign a six month D/s contract as a full-time sub and prove he can fully submit to a man as well as learn to respect those around him. Stone Manning suddenly finds himself charged with taming the brattiest sub ever. In truth, the bigger the brat, the more his heart races with excitement. Marshall promises to be just the type of challenge to inspire Stone to be a Master again. As Stone learns more about him, he sees the pain that Marshall has always tried to numb with drugs and alcohol. Stone also sees a man he could love—if he can ever reach him. In the meantime, Stone and his investigative partner, Chuck, continue to search for Corey's attacker. The abusive Dom appears to have gone underground. But what they don't realize is that the closer they get to their prey, the more dangerous he becomes.
Bondage Rescue
Pairing: M-M
February 16, 2016
Word Count:
102716
Character Identities:
Bisexual, Gay
Summary: Though some struggles have ended in victory, ease and contentment are not the fate of the gods of war. Instead they must contemplate the sometimes terrible and frightening nature of their powers—and the effect those powers have on the people they love. After their campaign in Ummana, the gods of war return to the Valley with their ranks finally complete. Sic is the eighth Emeris to join Renaldo and Canubis in their war against the Good Mother. Even so, they must wait for their powers to manifest, and trials lay ahead. It is only when a tragedy befalls Aegid, Kalad, and Daran that Sic learns the extent of his abilities as a Luksari. What he achieves will change Daran forever—and set him up for trauma that leaves him doubting his relationship with Aegid and Kalad. Daran must affirm his commitment to his lovers and his new status among them through blood and violence. Even though Renaldo and Casto's relationship has improved, they're still struggling now and then, which could prove to be more dangerous than they think—because the Good Mother is already plotting her next move.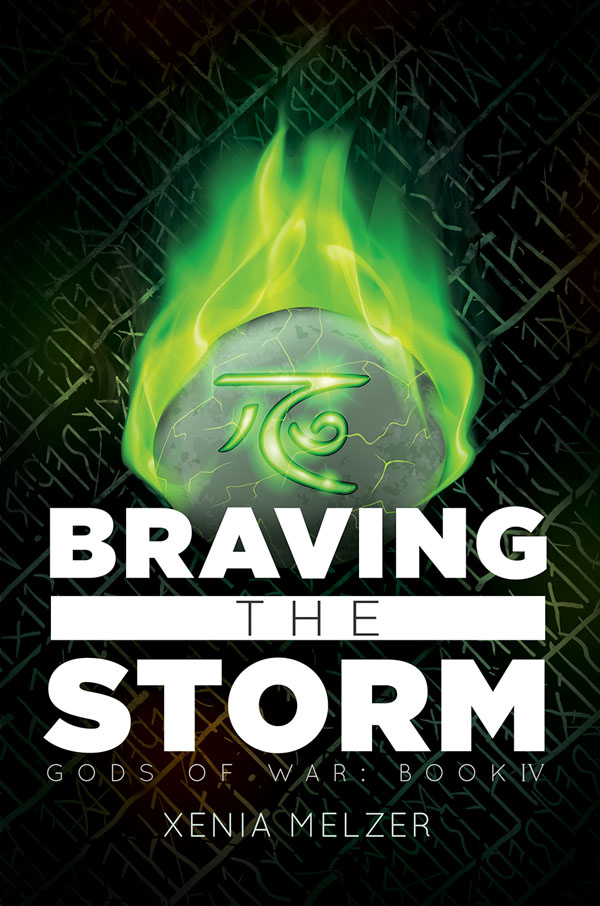 Braving the Storm
Pairing: M-M
November 21, 2017
Word Count:
56000
Character Identities:
Bisexual
Summary: In a near-future United States where slavery is alive and controlled by an organization known as the Circle, Avery Tulano is up for sale yet again—and it might very well be his last time on the auction block. As a young man, he signed his life away in a contract willingly, driven by the desire to escape his life. Now, eight years later, he's broken, battered, and sick from a life of unspeakable horrors. When the bidding starts as low as $200, it may as well be a death warrant. Enter Conrad Fisher, a corrupt ex-cop discharged from the force who runs a failing private detective business. His wife died chasing one final high and he's been in a state of isolated depression ever since. He's only at the auction to help his journalist daughter Christina get a scoop on the Circle. When he sees Avery up for bid at such a low price, however, it's an offer he can't refuse and before he knows it, he's walking out of the auction house as Avery's new owner. It's a mistake. Slavery is wrong. Conrad can't afford to keep him anyway, no matter what strange connection they find in each other. But even if a real relationship was possible, a life of drugs, alcohol, and bad decisions is rapidly catching up with both of them—if the Circle doesn't kill them first.
Break The Chains
Pairing: M-M
March 27, 2019
Word Count:
101000
Character Identities:
Bisexual, Gay, Straight
Summary: They\'ll protect me... if they don\'t break me first. I refuse to be a disposable pawn in my father\'s underworld dealings. If that means heading out in the middle of the night to get as far away as I can from my mafia family, so be it. I have everything planned, and it's all going perfectly… right up until the point where they catch me. Angelo. Scary, domineering, the bruiser. If he wants me, he's not going to stop until he gets me — any way he has to. Saint tries to be the "nice guy," but he's got a filthy little habit of touching me when I'm sleeping, when I'm helpless. And Victor? He's the most terrifying one of all, the brains behind the brawn, with a cold composure I'm desperate to crack. If I can get to him, the others will fall in line — but what if he gets to me first? They promise to protect me as long as I do what I'm told, but just how far will I have to go — and how much of me will splinter in the process? Note: This work contains extremely dark themes with potentially triggering content. Read at your own discretion.
Breaking Lucia
Pairing: M-F, M-M, M-M-F, 4+ or Other
August 17, 2021
Word Count:
57041
Character Identities:
Gay
Summary: Kyle is a natural sub who builds dungeon furniture, yet has no interest in BDSM. It takes a hunky Dom to show him just what he's been missing. After Kyle's partner of five years abruptly leaves him for another man, the shy early thirties carpenter needs to do a serious reassessment of his life in addition to raising some serious cash. With no one else to help him pay the lease on his Los Angeles condo, he worries how he'll survive. His best friend sets up a meeting with one of the Doms and partners at Kiss of Leather, a gay BDSM Club being built as a premiere destination for those who want the best of the best. Master Gavin not only wants the best – he demands it. When he meets Kyle, he assumes that part of the builder's reticence to share anything personal with him must be due to his experiences with an abusive former Master. Not one to back down from a challenge, Gavin determines to break through the walls surrounding the beautiful man he can't get out of his mind. He's certain that once he convinces Kyle to sign an initial contract, Kyle might be the first sub to open up his heart. Misunderstandings and accusations almost destroy everything between them before it has a chance to begin. However, the true obstacle becomes not only whether Kyle will embrace BDSM as a lifestyle, but whether he can handle a fulltime D/s relationship with a big bad scary Dom who's as sexy as hell.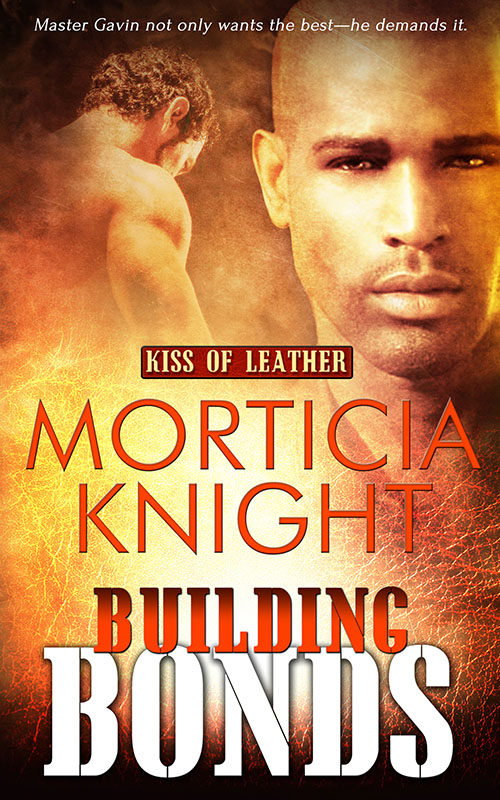 Building Bonds
Pairing: M-M
August 11, 2015
Word Count:
48027
Character Identities:
Gay
Summary: Double lives were just the way it was for a man like me. By day I was a man with a reputation above reproach. Even assassins needed backup plans. For fifteen years, life was going without a hitch until I had to take out a witness. When it was time to kill him, beautiful eyes filled with fear urged me to do something else. Yet, in order to do that, I had to break him, and by way of pain, my captive would experience pleasure he'd never dreamed. This book is part of CRIMINAL DELIGHTS. Each novel can be read as a standalone and contains a dark M/M romance. Warning: These books are for adult readers who enjoy stories where lines between right and wrong get blurry. High heat, twisted and tantalizing, these are not for the fainthearted. Trigger Warnings: Title contains the following possible triggers. Humiliation, Violence, Master/slave elements, Male Chastity, Murder, Imprisonment, Dub-Con, and Torture. Stockholm Syndrome. It is always by way of pain one arrives at pleasure. —Marquis De Sade (1740 - 1840)
By Way of Pain
Pairing: M-M
May 20, 2019
Word Count: Information not available
Character Identities:
Gay
Summary: It seemed so simple, cross a train yard, hop a train and Todd and Nick would be free, on their way home to Elk's Ridge in Yellowknife. Nothing is ever simple or easy for the Ruger men, however. Captured by Vice-Chancellor Raleigh, Todd is imprisoned, leaving Nick alone and seeking a way to free his mate. Help comes from an unlikely and unexpected ally. Todd's freedom places the Rugers yet again into the Chancellor's debt. He sends them on a fact finding mission to the small village of Eldrid, the same village where Nick was raised a slave. There they discover how past events led to their present society, the origins of sentries and slaves and what made some of them so special. They also uncover a conspiracy spear-headed by Vice-Chancellor Raleigh. An attempt at stopping him isn't as successful as they'd hoped when old enemies are confronted. The realities of war, and why some people don't survive, are hard lessons for both Todd and Nick to learn. Through firefights, explosions and a vicious attack from a seemingly unbeatable supernatural being, one thing is reinforced over and over—the most important thing each one has is each other. Will they survive or join an ever growing list of casualties?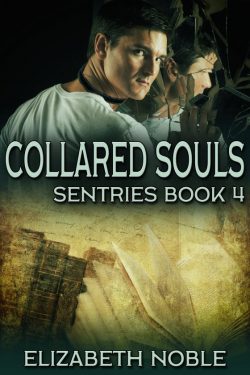 Collared Souls
Pairing: M-M
January 11, 2020
Word Count:
50424
Character Identities:
Bisexual, Gay
Summary: Liam yearns for Master Neal's harsh touch, but Neal fears that a part-time Master can't give a full-time sub everything he needs. Liam's world crumbled after the unexpected death of his Master. Prone to panic attacks and other social anxiety, Liam doesn't believe he'll ever find another Master who would be willing to take on such a challenged sub full-time. Too distraught to go back to Club Consequence where he met the man he thought he'd be with forever, he decides to give Kiss of Leather a try. After doing a piercing gig at Kiss of Leather, Master Neal signs up to become a member. On the night he performs a demo as the final step to being accepted, he meets a sub who brings out his protective urge and makes his heart come alive. Neal isn't scared off by Liam's anxiety or social awkwardness. On the contrary, he finds the sub to be refreshingly honest and endearing. They try out a scene to see if they'll click, and their connection is everything they'd both hoped it could be. However, the road to love and a Total Power Exchange isn't an easy one. Neal still hasn't discovered all there is to know about Liam's traumatic upbringing, and he's not sure if he'd ultimately be the right Master for Liam. Both men are forced to face the truth about love, life and what it means to share it with another person. But before Liam can start over with Neal, he'll have to cut the cords to his past and trust that Neal will be there to catch him when he does.
Cutting Cords
Pairing: M-M
May 23, 2017
Word Count:
43761
Character Identities:
Gay
Summary: Life is a dance. Whether you lead or follow, the passion of it should sweep you away. Carey and Alistair have the kind of relationship that is the envy of their friends. Carey is an old-fashioned Dom who appreciates quiet obedience. Alistair is a sub who is comfortable in his skin and finds peace in his submission. Needless to say, their happiness is too good to last. When Alistair's powerful father chooses his reputation over his son, all hell is let loose. Forcibly committed to a clinic for reversion therapy, Alistair can only hope that his lover will save him. Carey calls on his friends from The Edge and they band together not just to rescue Alistair but also to protect his future. They've all flirted with danger in the past—but friendship is worth any risk. As the tension mounts and the stakes get higher, new bonds are forged but will Carey and Alistair's love survive? Reader Advisory: This book contains the use of restraints, the pushing of boundaries and edging, kidnap, forceful imprisonment and forms of visual torture along with scenes of prolonged physical torture. It also contains characters with extreme prejudiced views. This book is best read in sequence as part of the series.
Dancing on The Edge
Pairing: M-M
September 13, 2013
Word Count:
142000
Character Identities:
Gay, Polyamorous
Summary: In this final installment of the full Deviations series, Noah and Tobias come back from Paris with a renewed contract and a deeper personal bond, but find that things don't go as smoothly at home. They face a crisis that could threaten their brand new contract, as well as their personal intimacy. This has a ripple effect, but with careful and deliberate communication, Tobias and Noah finally learn that they can evolve with it, instead of collapsing. They experiment with scene after scene, making them longer and deeper, which allows them to explore more than they've ever dared. They even move in together. When Noah is forced to face the dangers of his job, he begins to question why he became a cop in the first place. Tobias is also questioning his commitment to his own work, and soon enough, their external life is changing enough that they're forced to lean on each other to get through. How will they achieve a comfortable balance between their outside lives, their scenes, and their deep, love and devotion to one another?
Deviations: Bondage
Pairing: M-M, M-M-M
December 29, 2019
Word Count:
96000
Character Identities:
Gay
Summary: Tobias and Noah explore their relationships more deeply than ever, not just through their own Dominance and submission, but by engaging with their friends. As Noah helps Tobias through the loss of someone dear, he finds Tobias helping him too, leading Noah through some intense sexual games, breaking down the last of his fears, and helping Noah face the biggest one of all: the cage. Meanwhile, Tobias's ex-lover, Phantom, becomes close friends with Noah and they discover and try to resist the simmering sexual tension between them. Their playful teasing turns to real support when Phantom reaches the breaking point due to a lack of consistent Master in his life; something Phan desperately needs. While Bradford decided he has to stand in as that Master for a while, Tobias and Noah go to Paris, where they see the sights, go to a sexy club, and re-negotiate their contract. Returning from Paris to their own lives brings them all sorts of new difficulties, from deciding whether they should live together, to trying to figure out just where Phantom belongs in their ever-changing relationship.
Deviations: Discipline
Pairing: M-M, M-M-M
December 29, 2019
Word Count:
94000
Character Identities:
Gay
Summary: In this sequel to Deviations: Submission, Dom Tobias and Sub Noah are back, learning more about each other and their relationship, and testing the boundaries of what they can and can't handle, both together and apart. Tobias works at becoming more comfortable and finding his balance as a full-time Master again. His work brings out the true submissive in Noah, who faces some of his greatest fears, and his greatest secrets, finally confessing to Tobias about a terrible time in his past. But Noah is not the only one who has a rough time. Tobias breaks down and shows Noah he's not all Dominance, too, which sends shockwaves through their romance, leaving them to wonder if they can hold onto their balance together. Dominations is a deep exploration of the BDSM scene, with secondary characters who enhance the story and a central romance that has the reader rooting for Tobias and Noah to work through their obstacles and come out stronger.
Deviations: Domination
Pairing: M-M, M-M-M
December 29, 2019
Word Count:
96000
Character Identities:
Gay
Summary: Tobias Vincent is a big animal vet, and also skilled and seasoned Dom. City beat cop, and sub Noah desperately needs to find a man to help him work through a block but has yet to find someone who can take him where he needs to go. Through a series of encounters in the world of bondage and discipline, Noah reveals why he has trouble trusting, and why he needs such a firm, steady hand. Tobias is confident he can help Noah, but he has trouble letting himself love. Still, Tobias can't resist Noah's charms, and the two of them set about making a scene for themselves, one that works for them and their unique set of challenges. They learn to love, but how will they stay together while they explore each other's secrets, in an environment where all is laid bare and emotions run high?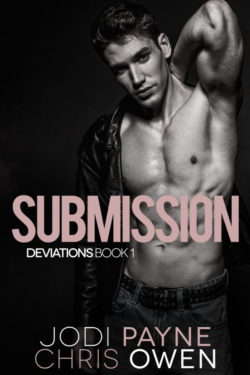 Deviations: Submission
Pairing: M-M
December 30, 2019
Word Count:
87000
Character Identities:
Bisexual, Gay
Summary: In AD 107, after a grueling campaign against Rome's fierce enemy, the kingdom of Dacia, Gaius Fabius returns home in triumph. With the bloody battles over, the commander of the Lucky IV Legion now craves life's simple pleasures: leisurely soaks in fragrant baths, over-flowing cups of wine, and a long holiday at his seaside villa to savor his pleasure slaves. On a whim, he purchases a spirited young Dacian captive and unwittingly sparks a fresh outbreak of the Dacian war; an intimate struggle between two sworn enemies with love and honor at stake. Allerix survived the wars against Rome, but now he is a sex slave rather than a victor. Worse, the handsome general who led the destruction of his people now commands his body. When escape appears impossible, Alle struggles to find a way to preserve his dignity and exact vengeance upon the hated Romans. Revenge will be his, that is, if he doesn't lose his heart to his lusty Roman master. Dominus is a plot-packed erotic m/m historical fantasy that transports readers back to ancient Rome during the reign of the Emperor Trajan (98-117). This is the first of four books in an alternate history saga—a tumultuous journey filled with forbidden love, humor, sex, friendship, political intrigue, deception and murder.
Dominus (Dominus Book 1)
Pairing: M-M, M-M-M
April 21, 2014
Word Count:
43087
Character Identities:
Gay
Summary: Not all limits can be negotiated. The Edge is reaching a major milestone. After ten years in business together, Doms Joe Dexter and Heath Anders are planning a celebration and new beginnings. But even the best-laid plans can be thrown off course. When Olly, Joe's beloved sub, gets caught up in a hostage situation involving Special Forces soldiers, PTSD and blood diamonds, a party is the last thing on Joe's mind. He hates the lack of control, and the thought of losing Olly takes him close to the edge. Joe is not the only one reassessing his priorities. Olly needs Joe's strength more than ever. He feels safe only in Joe's arms or in his bondage. Can Joe and Olly find sanctuary in each other or will their latest adventure drive them apart? Reader Advisory: This book contains a hostage situation and scenes of violence. 
Driven to The Edge
Pairing: M-M
September 6, 2016
Word Count:
55170
Character Identities:
Gay
Summary: As the men at Kiss of Leather celebrate the resolution of the case of Corey's kidnappers, Master Hunter worries that he'll never see Tobey again. Chuck isn't about to let one of the key figures behind Corey's kidnapping get away from him again. Everything he and Stone have discovered through their months-long investigation is about to come together. However, when Chuck follows the suspect to a shipyard, it's not only his own life that's in danger. Master Hunter is officially part-owner of Kiss of Leather, so he's thrilled to raise a toast in celebration now that the mystery of Corey's kidnapping has been solved. However, he can't help but feel left out. Everyone is paired up except for him. He's never believed in monogamy before, but after Tobey unexpectedly left Kiss of Leather and no one knows where he's gone, did Hunter make a horrible mistake by not sharing his true feelings? Tobey has been miserable ever since leaving West Hollywood and going back to Idaho. After breaking his own promise to himself by falling in love with his trainer, Tobey impulsively left Kiss of Leather because of something awful Master Hunter said. But things at home are worse than ever and he's come to realize that those who are related to him by blood aren't necessarily his true family. The only place he's ever felt he truly belonged was at Kiss of Leather. Tobey has to face Hunter if he goes back to Kiss of Leather and Hunter has to figure out what he really wants from life and love. It takes a charity slave auction to show them what they've both been too stubborn to see.
Facing Fears
Pairing: M-M
July 4, 2017
Word Count:
47000
Character Identities:
Bisexual, Gay
Summary: As a lifelong passion continues to fade, another love deepens… two stand-alone m/m stories of love, lust, and friendship in ancient Rome. February: Home from the first war against the kingdom of Dacia, Gaius Fabius ignores his obligations in Rome and returns to his secluded seaside villa in southern Italy. Under the pretense of a holiday trip, his best friend and secret lover, Lucius Petronius, surprises him with an unexpected visit. Later that evening, the lusty masters share the delights of Gaius's blond pleasure slave, Nicomedes. December: With whispers of an embezzlement scandal floating through the capital, Lucius Petronius and his beloved concubine, Bryaxis, celebrate the raucous winter solstice festival of the Saturnalia with Luc's family. After a joy-filled evening of food, gifts, and stories, Lucius and Bryaxis reverse roles in the master chamber.
February and December: Dominus Calendar Series I
Pairing: M-M, M-M-M
August 17, 2016