Word Count:
63000
Character Identities:
Gay
Summary: Does Fate Grant Wishes? Ryan O'Shaughnessy, owner of the Top o' the Morning Coffeehouse, is convinced of it. Besides brewing the best coffee in Rothcote and baking delicious pastries and cakes, he helps Fate with her errands, never minding that it's always someone else's turn to catch a bit of happiness. Not until he meets a man who takes his breath away. Detective Sergeant Ben Hobart has made a career of helping others. He never asks help for himself. Not even when a bad breakup leaves him with only his cat for company. Until he sets foot into Ryan's coffeehouse to investigate a break-in and finds what's missing from his life. Fate may grant wishes, but she doesn't hand them out for free. Can Ben let go of the past? And will Ryan find the courage to make a wish of his own? A sweet, sexy mm coffeeshop romance with a touch of magic and a cat.
A Box of Wishes
Pairing: M-M
October 20, 2022
Word Count:
11428
Character Identities:
Gay
Summary: In 1805, Charles Denham's comfortable life in Regency London with his long-term partner Avery Mallory is disrupted by the sudden death of his father. As the heir to a modest country estate in Gloucestershire, Charles returns home to care for his bereaved family and take up his new responsibilities. Overwhelmed with grief, rather than leaning on Avery, Charles rejects his love and becomes fixed on the idea of taking a wife for reasons of family duty alone. With this plan in mind, during early winter, he travels the short distance to Bath only to find that Avery and his family have already arrived at the resort. Will Charles follow through with his ill-conceived plan for a hasty betrothal by Christmas? Or will he come to his senses and resume his relationship with the nicest man in England? 
A Christmas Engagement
SALE
Pairing: M-M
December 24, 2022
Word Count:
311000
Character Identities:
Gay, Lesbian
Summary: Everyone has secrets… but some are fatal. 1932, London. Late one December night Simon Sampson stumbles across the body of a woman in an alleyway. Her death is linked to a plot by right-wing extremists to assassinate the King on Christmas Day. Simon resolves to do his patriotic duty and unmask the traitors. But Simon Sampson lives a double life. Not only is he a highly respected BBC radio announcer, but he's also a man who loves men, and as such must live a secret life. His investigation risks revealing his other life and with that imprisonment under Britain's draconian homophobic laws of the time. He faces a stark choice: his loyalty to the King or his freedom. This is the first in a new series from award-winning author David C. Dawson. A richly atmospheric novel set in the shadowy world of 1930s London, where secrets are commonplace, and no one is quite who they seem.
A Death in Bloomsbury
Pairing: F-F, M-M
November 10, 2021
Word Count:
45,000
Character Identities: Information not available
Summary: A Dom learns to love while Scotland Yard claims his time and a sociopath lays a trap for his sub. This is book 2 Vasquez Inc, a spinoff series from the popular Vasquez and James series. Jackie Vasquez knows he needs to submit to a Dom he can trust—just as much as he needs to manage his own life. He found the right Dom in Brian Harrison, and then romance beckoned them both beyond bindings and safewords. They take the first steps toward a life together in London, where Brian is pursuing his dream career at Scotland Yard, and Jackie is working toward a master's degree. Their private hours deep in the night brim with both heat and beauty as Brian's artful vision for bondage makes a masterwork out of Jackie, body and soul. But time together becomes scarce as a series of horrific gaslight crimes keeps Brian at work and out of reach for Jackie much of the time. Though Jackie is faithful, he isn't the type to sit and wait for his lover's attentions. His self-assured ways and his geocaching hobby lead him to a dangerous discovery—all is not as it seems at the University. Trapped in the Gaslighter's web, he'll need to use every trick he knows to stay calm and buy time. But will Brian unravel the knot of mystery in time to save the man he loves?
A Shot of Fear
Pairing: M-M
November 21, 2019
Word Count:
45,000
Character Identities:
Gay
Summary: Gay American Dom with a fabulous sub juggles romance and bondage with Scotland Yard police work. Book 1 in the the Vasquez Inc series, spinoff from Vasquez and James. When Brian Harrison first met Jackie Vasquez at a Hawaiian wedding, Jackie was sixteen and troubled. Six years later they meet again; Brian's career at Scotland Yard is budding with promise, while Jackie's student days at the University of Nebraska are rolling toward a strong finish. Magnetic mutual attraction pulls them insistently toward one another, but the ocean separating their lives makes for a simmering romance. When the waiting ends and they get together for a weekend in Denver, Dom Brian and sub Jackie both know they've tapped into something scalding hot, and much deeper than sharing an artful session. Shibari, lust, and love are all on the agenda -- but for Brian, so is his police career, and a strange series of crimes seems poised to threaten their romance -- and maybe their lives.
A Shot of J&B
Pairing: M-M
November 1, 2019
Word Count:
44,000
Character Identities:
Gay
Summary: ometimes loves shines a light. Devlyn Collins lives with his mum and stepdad in the north of England. He goes out with his mates, drinks a bit too much and works for his Uncle Sid. The trouble is, he's begun to think he wants more. Henry Ward is a man with a secret—he's a multi-millionaire who owns a landed estate on the edge of Exmoor, thanks to a massive win on the lottery. He's also a man with a mission, determined to restore Secoombe Hall and village and find out how he shares a history with the place. He's too busy for love. Christmas brings these two men together when Henry offers Sid and Dev silly money for a last-minute job of putting up Christmas lights. Dev doesn't expect to meet an attractive man in this small village and Henry expects them to be just strangers, passing for one night only. But events conspire to bring Dev back to the village…and keep him there for Christmas. Will this be just a holiday romance, or could it develop into something more?
A String of Lights
Pairing: M-M
December 8, 2020
Word Count:
11930
Character Identities:
Gay
Summary: Kenneth Taylor has bright plans for a future as an engineer. In the summer of 1957, as soon as he returns home to Bristol from two years of National Service in the Royal Signals, a furious row with his dad means he's thrown out of the house, and his prospects are in jeopardy. He finds lodgings in the hilltop, bomb-damaged suburb of Kingsdown, determined to be independent and juggling night school with his humdrum day job. He soon meets Gino, the good-looking son of a local café owner and is thrilled when the attraction proves to be mutual. As their romance blooms, Kenneth finds unexpected encouragement from an apparition in the mirror who inhabited the house in the late 18th century. When the ghostly vision of Kit also appears to Kenneth in his dreams, it seems they have much in common when Kit reveals his dilemma at a similar age, concerning his growing attachment to a young man, Ned. Past and present intermingle as Kenneth faces parallel and difficult decisions. But can he trust Kit? Or is it all merely a trick of the light?
A Trick of the Light
Pairing: M-M
October 1, 2022
Word Count:
105000
Character Identities:
Gay
Summary:
The Larkspur Mysteries Book 3
"Despite your adversities, Mr Blaze, you remain unbroken because of who you are, not what you can or cannot do."
Mrs Norwood, October 1890
Shakespeare, the Bible, Edgar Allan Poe… What could a series of random quotes have to do with a masked ball and eight unsolved murders? Archer, Lord Clearwater, is hosting a masquerade at Larkspur Hall, and Prince Albert Victor is the guest of honour. The vitally important event is miles away from London, where Jimmy Wright has enlisted the help of Dalston Blaze and Joe Tanner in solving two mysteries: Who has been sending Archer cryptic notes, and who has murdered eight men on Bodmin Moor? Dalston finds himself the only one who can solve both riddles, but self-doubt, his concerns for Joe, and his newly found admiration for Jimmy Wright are obstacles he must overcome if he is to prevent Lord Clearwater's downfall. But what if the killer isn't after His Lordship? What if the plan is to assassinate the prince? Or worse, someone much closer to Dalston's heart? Agents of the Truth is the third novel in
The Larkspur Mysteries
, and the stories are best read in order. The Larkspur Mysteries follow on from
The Clearwater Mysteries series
, and both feature gay main characters, and are set at a time when homosexuality was illegal. They are a combination of MM/romance, mystery and bromance, and are inspired by historical fact.
Agents of the Truth
Pairing: M-M
February 2, 2022
Word Count:
149,000
Character Identities:
Bisexual, Gay
Summary: The star of the University of Virginia theater department, Aidan Emery is lusted after and admired for living out and proud. He uses his talent and good looks to his advantage and never sleeps with the same guy twice. But his glamorous patina has been carefully honed to hide the pain he carries inside. Aidan wasn't always such a player. He starts college naively romantic, hungry for the attention he can't get from his workaholic father and mentally ill mother. Unfortunately, that leaves him ripe pickings for predatory professor Rodney Montgomery. Rodney's flattering regard seduces Aidan into a dysfunctional relationship that destroys his innocence. Life looks up for Aidan when he finally breaks free of Rodney's pull and moves to New York City to make it as an actor. Meeting sweet fellow actor Patrick Jaymes seems like the start of a fairy tale. But before Aidan can rebuild his life into happily ever after, family secrets rip him wide open, leaving him easy prey when Rodney decides he's not willing to let Aidan go.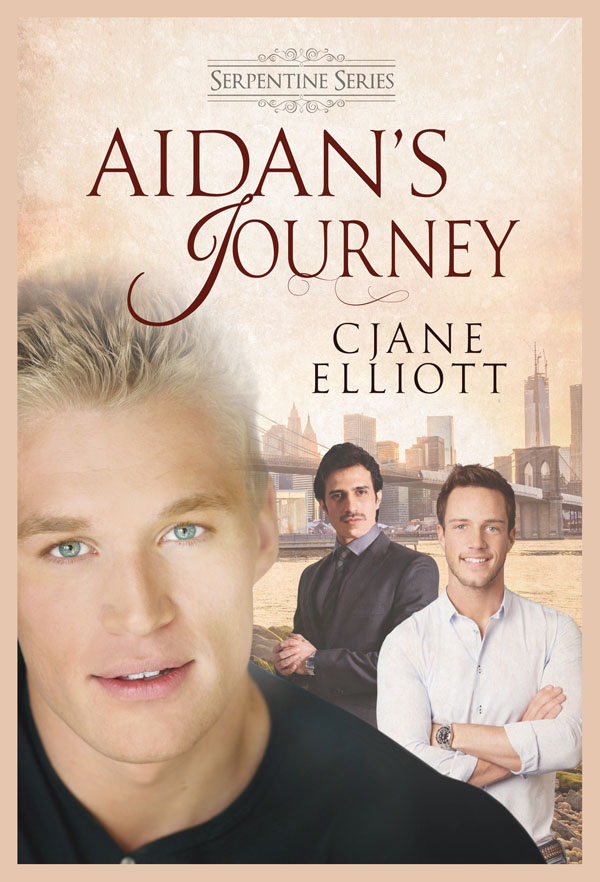 Aidan's Journey
Pairing: M-M
October 15, 2014
Word Count:
18000
Character Identities:
Bisexual, Pansexual
Summary: Alfie Adams comes at life sideways. After unexpectedly losing his job in television, and having the script he's worked so hard on unceremoniously dropped, Alfie turns up at his oldest friend, Jam's, birthday party drunk, pretty sure his world has ended, and that he's about to hit rock bottom with a bone-cracking thud. But it's funny how Jam's little brother, Benji, seems to know exactly what Alfie needs. For the past twelve months Alfie has thrown himself into his job and tried hard not to think about beautiful punk-loving Benji—tried not to see how the sweet kid he used to look out for, and who used to trail so adoringly after him, has grown up into a big lad with an even bigger heart. As Alfie sobers up, he begins to see things with a new perspective, and Benji has his full attention. If only Alfie can admit what it is he wants.
Alfie Adams Comes At Life Sideways
Pairing: M-M
October 4, 2019
Word Count:
73900
Character Identities:
Gay, Pansexual
Summary: "It's not all about serving coffee and typing reports." Working for a secret organisation specialising in alien cover-ups, Connor Smith is no stranger to the abnormal or dangerous. His love life on the other hand… not so exciting. Until he reluctantly agrees to a blind date and meets the perfect bloke, Jason. Things are finally falling into place for Connor, so of course that's when he attracts an alien stalker. Noah Jones, ex-alien, has been stranded on Earth and forced to live as a human since 1648. Alone and detached from the world around him, Noah has spent centuries observing and recording humankind. In all that time, he's only experienced a connection with a human once… until he finds Connor. Even knowing Connor is in a relationship, Noah can't ignore their potential bond, or stay away. While dealing with missing alien artefacts, a dangerous and shadowy group of collectors, and the ever-present Noah, Connor finds his orderly life crumbling around him. At least he still has the perfect boyfriend… When Noah goes missing, Connor is forced to face the feelings growing between them and the mounting evidence that Jason isn't who he says he is…
Aliens, Smith and Jones
Pairing: M-M
October 1, 2018
Word Count:
8300
Character Identities: Information not available
Summary: England, 1910 It's Valentine's Day and Gareth, footman at the local manor, is determined to make his true feelings known for his companion, Robbie. Robbie has big dreams for his future and Gareth is hoping he can be a part of them. Armed with a box of chocolates, a solicitor's letter of good news, and hopeful determination, Gareth goes to meet Robbie for lunch. But will Robbie be as eager as Gareth to make their situation permanent? Or will the pressure of having to keep their love a secret be too much for their dreams to handle? 'All Tall Flowers' is a sweet, historical romance short with a happy and hopeful ending. It is a short story of about 8300 words or approx. 25 pages in print.
All Tall Flowers: A Short Story
Pairing: M-M
June 15, 2021
Word Count:
30500
Character Identities:
Gay
Summary: Caleb has been cursed for two hundred years. He is doomed to watch every man he has sex with forget him as soon as they part company. Each of his lovers then meets their true love within hours of leaving his presence. As rumours about his strange ability spread, more and more men come to his bed, hoping to find love—just not with him. When Ethan's best friend makes him an appointment with the mysterious Caleb, Ethan is sceptical but curious. Despite a shaky start, Ethan and Caleb connect sexually and emotionally then soon begin to wonder if Ethan has the power to break the curse by being the only one to remember Caleb after he leaves. Whether Ethan remembers Caleb or not, with a warlock standing between them, the road to happiness is going to be tough.
Always Forgotten
Pairing: M-M
May 23, 2019
Word Count:
1100
Character Identities:
Gay
Summary: A muddy trench in France during the Great War wasn't the most auspicious place for Tom and Michael to reach an understanding of their own natures. A small, individual tragedy unfolds ... But then Tom discovers a place beyond, where he and other men like him are blessed with all that life denied them.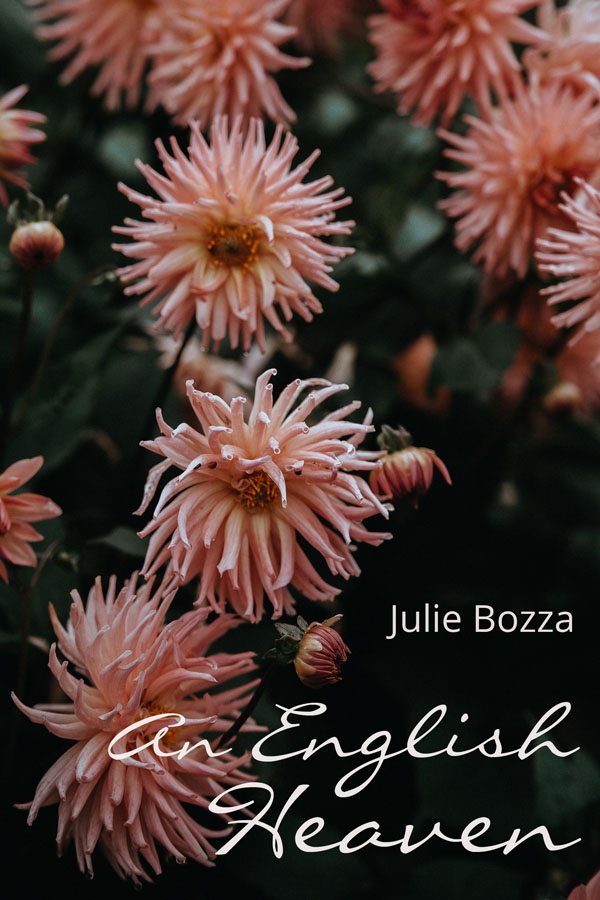 An English Heaven
Pairing: M-M
December 15, 2017
Word Count:
67000
Character Identities:
Bisexual, Gay
Summary: A tale set in Stuart England, where the king's life depends on his most loyal of subjects. Anthony Redbourn, Earl of Crofton, delights in his reputation as a charming rogue. Life is never quiet at the court of King James I, especially with his good friend and secret lover, Sebastian Hewel, by his side. As an actor with the celebrated King's Men, Sebastian has his own admirers, but neither man has eyes for anyone else. When a plot against His Majesty is uncovered it threatens Anthony and Sebastian's charmed lives, and they are dragged into the political intrigue and the race to save the king from danger. Fear that a traitor is linked to the King's Men leaves Sebastian and Anthony with no choice but to stage a very public dissolution of their friendship, so Anthony can be free to be the patron of a new rising actor, and Sebastian can be the prodigy of another noble. It is a dangerous game they are playing to expose the plotters and still find a way to meet in secret, as Anthony is adamant that they will not sacrifice the love they have fought so hard to win. They will do whatever it takes to protect the king's life, and their commitment to each other.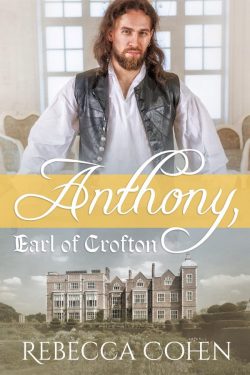 Anthony, Earl of Crofton
Pairing: M-M
April 25, 2019
Word Count: Information not available
Character Identities:
Bisexual, Polyamorous
Summary: The search for the swords brings Douglas and Margaret back to England, where Mystere has hidden the sword Almace -- his own sword. Four months pass with no signs of Mystere, and Douglas and Margaret start to make plans to go in search of him. Then they accidentally become the caretakers of an injured street urchin. The boy — a sweep's apprentice — tells them that there is something invisible haunting the rooftops of London, preying on the children who make their living there. In the absence of Mystere, Margaret insists that they need to help, but Douglas refuses. Margaret defies him and goes anyway, only to discover that what lurks on the rooftops is far worse than she had imagined -- Caedda has taken the rooftops of London as his domain. Worse, he has taken Mystere prisoner, he holds the sword Almace, and he knows that Margaret is there. Trapped on the roofs, unable to reach Douglas, Margaret has to rely on her wits and her memories in order to save Mystere, herself and her unborn child.
Ashes and Light (Swords of Charlemagne, Book 3)
Pairing: M-M-F, M-M-M
July 20, 2021
Word Count:
52000
Character Identities:
Gay
Summary:
What's the perfect recipe for an emotional MMM romance? One autistic coffee shop owner, one morose mug maker, and a mostly cheerful police detective. Fie Morogh Russell goes off to war with a broken heart and returns with a shattered spirit. He hermits away in Bideford, Devon, making mugs, with his service dog, Haggard, for company. Post-traumatic stress turns every memory into a minefield, and life is dismal with one or two rare exceptions. Davet Heuse drags his younger brother to Bideford for a new start. Both autistic, the two siblings have fought hard to enjoy freedom by the seaside. While Davet runs a coffee shop from his tiny house, his brother pursues his dream at university. Detective Sidney Little has transitioned from military service to the police force easily. His unrequited crushes and his estranged father are the only points of frustration in his life. He hasn't quite figured out how to deal with either problem. When a tragic accident brings Davet's world crashing down around him, can Fie and Sid help him through the pain of loss? In this May-December romance with a twist, three men struggle through one obstacle after the other to somehow find themselves in love on the other side.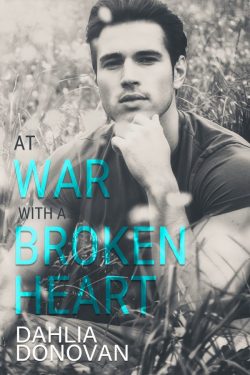 At War With A Broken Heart
Pairing: M-M-M
February 26, 2019
Word Count:
92000
Character Identities:
Gay, Straight
Summary: Banyak & Fecks is a prequel to The Clearwater Mystery series of romantic gay novels. However, it is not a mystery. It is a story of how a Ukrainian refugee and the son of an Irish immigrant come to meet in the East End of London in 1884. It is a story about friendship. 1881. Andrej's family are dead or missing, and his village in Ukraine decimated. Aged thirteen, he walks west to find a boat to take him to London. Three years later, homeless, starving and having resorted to prostitution, he finds safe passage and arrives in London alone but determined. 1884. Silas' mother has died, leaving him to fend for his twin sisters in the hellish world of the Westerpool slums. Silas only knows the work of a thief and trickster and at sixteen, heads to London to make his money. What he finds is poverty, starvation and the Greychurch workhouse. About to give up, he encounters a giant Ukrainian, proud, handsome, and renting his body in the alleys of the East End. Silas (Banyak) and Andrej (Fecks) make an unlikely pair, but their friendship is all they need to survive life in London's notorious East End. When disaster robs them of their home, they have no choice but to live rough and work the streets. Lodging houses, rope houses, arrest, violence and prostitution, they face it together. But when the Ripper starts slaughtering Greychurch rent boys, Banyak and Fecks have only their friendship to ensure their survival.
"A colourful and enchanting tale. Beautifully written. Marsh does an excellent job of evoking the look and feel of a different age."
Olivier Bosman author of the DS Billings Victorian Mysteries
'Banyak & Fecks' ends the day before the first Clearwater Mystery, 'Deviant Desire' begins. It is a story of friendship and platonic love set in Greychurch, the imaginary Whitechapel of the Clearwater world. Extensively researched, readers are taken from the Russian steppe and the Wirral slums to the squalor of the East End in the late 1880s. [Genre: Historical Bromance] ['The Clearwater Mysteries.' Historical MM Romance, mystery and adventure.]
Banyak & Fecks
Pairing: M-M
November 29, 2020
Word Count:
12000
Character Identities:
Gay
Summary: Finn's rugby career was brought to a premature end by a crunching tackle, shattering his confidence and leaving him shy and insecure about his sexuality, despite his size. But understanding how it feels to lose courage in the face of a shaky future, he volunteers at a homeless shelter. One night he gives up his shoes to a homeless man. Of course, that's the night he finally gets an opportunity to talk to Sam, the cute twink he's been crushing on. Shoeless, breathless, not at his best – it's no wonder Sam mistakes Finn for another man down on his luck. Previously published in the anthology 'A Taste of Honey'
Barefoot
Pairing: M-M
April 29, 2019
Word Count:
60000
Character Identities:
Bisexual, Gay
Summary: They say magic doesn't exist in our modern age. But is that really true? Without magic, how could a stolen guitar or a lost shoe lead to love? What could spark romance at a workplace assessment, or turn a mean-spirited monster into a man? Six fairytales and myths receive a contemporary MM twist in this collection of stories, which prove that sometimes the mundane can be magical too. Dragged Into Love (Þrymskviða) When Theo's landlord steals his guitar in lieu of overdue rent, he tells Theo he will only return the instrument if he can go on a date with Theo's twin sister. With Fran less than willing to play along, Theo is left with one option: to go in her place. Love's Code (Ariadne and Theseus) In order to keep his job, Andre must pass an examination. However, his unspoken love for fellow programmer Eren proves a constant distraction, as does the identity of a mysterious benefactor who offers helps along the way. Guessing Games (Rumplestiltskin) A little white lie, told in his job interview, won Sasha his dream role. Only now he faces a pile of work he doesn't know how to complete. When someone comes along with a solution to his dilemma, he is thrilled. But what price will he have to pay Assignations and Ultimatums (The Strange Elopement of Tinirau) Hunter and Ross are deeply in love, but Ross's father is intent on setting him up with undesirable, yet powerful, older men. That's bad enough, but the situation worsens when the latest of these potential partners turns out to be Ross's boss. Lost and Found (Cinderella) Attendance at the company's masquerade ball is compulsory. Cillian intends a swift departure once his presence has been noted, but he changes his mind when a dashing stranger asks him to dance. Love is in the air…until he uncovers the man's identity. A Debt is a Debt (Beauty and the Beast) Dunstan Griffin is not a man accustomed to letting a debt slide. Therefore, when Alfred Siskin offers the EA services of his son, Wynn, in lieu of payment, Dunstan accepts. He intends to make the most of his new worker, but soon his desires change.
Beastly Businessmen & Guitar Gods
Pairing: M-M
July 23, 2018