Word Count:
85000
Character Identities:
Gay
Summary: In a future where the United States has split along party lines, Agent Matt Tennimore's job is to get people out of the Confederated Red States, whether they're captured special ops agents from his own country or gay CRS citizens who've petitioned for asylum. He never expected to have to retrieve his high school crush, aka the guy who ostracized him for being gay. Rescuing James Ayala isn't going to be easy: he's crawling with tracking nanos and has a cybernetic brain implant that's granted him psychic powers he isn't sure how to control. That's the good news. The bad? The implant is compromising James's mental stability. So they're on the run, avoiding surveillance by AI aircraft and hiding from enemy militia. Then James confesses he tormented Matt in high school because James wanted him. Matt can't resist the temptation James offers, but he wants so much more than sex, assuming they ever make it home alive. Is James really a good bet when he's got a ticking time bomb in his brain and there's a question of how much he's actually changed? 85,000 words
18% Gray
Pairing: M-M
August 1, 2011
Word Count:
12000
Character Identities:
Gay
Summary: ~~a short story~~ April 1185 Stephan l'Aigle is the third son of a Yorkshire baron with no hopes of inheriting land or titles, probably a good thing as he has no interest in women, nor any desire to marry or produce heirs. He finds pleasure in the arms of other men. At eighteen years old, Stephan has recently been knighted and must make his living on the tournament circuit or become a soldier for hire. His fortunes change when Richard, Duke of Aquitaine & son of King Henry II, sees his skills in battle. Stephan will hone his sword arm against Richard's enemies, and learn about comradeship, duty, and honor. Will his relationship with one of Richard's knights crack his hard-hearted armor? NOTE: this is not an HEA. It's rather bittersweet.
A Knight's Tale (Passages)
Pairing: M-M
August 6, 2019
Word Count:
115,000
Character Identities:
Lesbian
Summary: Life hasn't been easy for Aeley since she arrested her brother, and her role as a political leader leaves her feeling isolated and lonely. Days before her brother's trial, she meets Lira, a quiet and modest scribe who makes Aeley want more than just a professional relationship. When she attends the trial and leaves with a marriage contract, Aeley doesn't know what to do. She must choose one of two brothers, marrying into a family she doesn't know. Then she discovers that Lira is part of the same family—a sister to Aeley's suitors and the family's disgrace. And not at all opposed to an intimate relationship. Except random acts of violence against her people test Aeley's ability as a leader, and a web of lies and deceit threaten not only her chance at happiness, but her life...
A Question of Counsel
Pairing: F-F
October 18, 2019
Word Count:
17081
Character Identities:
Gay, Pansexual
Summary: In a world where magic is hated and feared, sometimes the bravest thing a man can do is trust. Daymon is the second prince of a kingdom in which Evokers—those who possess intuitive magical abilities—have long since been treated with fear and mistrust. Marked as an Evoker himself, Daymon is captured by those who wish to take advantage of these powers. Now, the prince must put his faith in Rhyder, the captain of his guards—and the man Daymon has claimed as his own—to free him.
A Trust to Follow
Pairing: M-M
May 25, 2018
Word Count:
12900
Character Identities:
Gay
Summary: As a soldier, Dustin Cooper survived his unit being blown up. His twin brother didn't survive the blast, and Dusty knows he's lucky just to be alive. He doesn't feel lucky. Crippled and scarred in the explosion, Dusty can't even go to the local grocery store without being called a monster by any kid who gets a good look at what's left of him. When Dusty collapses in the aisle, he wakes to an angel looking down on him. Benjamin Newell offers hope, offers help. That he's gorgeous only makes the whole situation more tense. But Dusty is determined to overcome his injuries and the trauma of the past without any charity from a stranger. There's only one thing he wants from his grocery store savior—a date.
American Pride
Pairing: M-M
March 1, 2017
Word Count:
86000
Character Identities:
Gay
Summary: War is imminent. After the Wytch Council's failed attempt to destroy the city of Ravenfell, the Wytch Kings of the Northern Alliance are divided over how to respond. Those in favor of swift retaliation would send in their dragon army supported by rhyx-shifters, who can transport soldiers to any spot in Skanda in the blink of an eye. Those who urge caution fear the ancient weapon planted at Ravenfell may not have been unique. Renegade Wytch Master Ilya knows the mind of the Council all too well, and fears the dark path the Alliance may be forced to tread in the name of freedom. He has a plan, but when his husband Wytch King Garrik refuses to hear his counsel, Ilya sees no choice but to act in secret. Captain Kavarr's body may be healed, but his confidence is shaken. Torn from the psychic connection he shared with the rest of his shifter pack, he no longer considers himself fit for command. But his new immunity to the mythe makes him an ideal candidate for a dangerous secret mission that could change the course of the war. Prince Delrinian of Ysdrach has been the Council's pawn for nearly half his life. Newly freed and eager to prove his loyalty, Rin finds himself thwarted at every turn by his overprotective brother. When a chance to strike a crippling blow to the Council presents itself, Rin volunteers to help — even though his sometimes-prophetic dreams warn that the price of his involvement could be the life of the man he's falling for.
Askarra
Pairing: M-M
October 8, 2020
Word Count:
93000
Character Identities:
Genderfluid, Lesbian, Non Binary, Pansexual
Summary: When a change in collective conscious sends the Outsiders, a group of aliens, to the shadows below the city, humans reason that the demonization of their peers is simply more "humane." There's no question, nor doubt. Just acceptance. Lydia had embraced that sense of "truth" for as long as she can remember. The daughter of a powerful governor, she has been able to live her life with more comforts than most. Comforts can be suffocating, though, and when the opportunity to teach Outsider children in their private, "humane" community becomes available, she takes it. What she finds beneath the city is far from the truth she had grown to know. There she meets Alessia, an Outsider with the knowledge and will to shake the foundation of all those who walk above ground. The two find a new and unexpected connection despite a complete disconnect from the technological world. Or perhaps in spite of it. Still, it takes a lot more than an immutable connection to change the world. Lydia, Alessia, and a small group of Outsiders must navigate a system of corruption, falsehoods, and twists none of them ever saw coming, all while holding on to the hope to come out alive in the end. But it's a risk worth taking, and a future worth fighting for.
Beneath the Surface
Pairing: F-F, M-F, M-M
January 19, 2018
Word Count:
104,000
Character Identities:
Bisexual, Gay
Summary:
Caelan wants his throne back. The bargain has been struck, and it's time to return home. But the situation is worse in Erya than he previously suspected. Betrayal runs deep in the streets of Stormbreak, and finding people he can trust will be treacherous. He has no choice, though. He's fighting for his birthright, and maybe even a little revenge if he can get it. Will the gods come between him and the crown? Or worse, him and Drayce? Breath of Life is the second book in the six-book Godstone Saga fantasy series and is not a standalone. The story contains explosions, gods with secret plans, hidden romance, a prince set on revenge, magic, and lots of delicious angst.
Breath of Life
Pairing: M-M
November 12, 2021
Word Count:
55000
Character Identities:
Gay
Summary: In a world where humans are genetically designed, altered and sold for pleasure and breeding, a young prince of the powerful Cassian Dynasty decides to take a mate and sire heirs. Not wishing to saddle himself with royal and meddlesome in-laws, and a wife he would have no desire to bed, Prince Edward goes to Heritage Breeders, and finds far more than just a warm body to carry on his lineage. Percy is the result of a master DNA architect designing himself his own personal slave and breeder. Yet when his creator and Master dies, leaving Percy alone at the mercy of the callous stable masters and the new owner of Heritage, he fears his future. Afraid he'll be bought by a wretched old man or a deviant monster, Percy is terrified when he is dragged from his cell and presented to the most prestigious client Heritage has ever welcomed...a Cassian Royal. Prince Edward is immediately infatuated with the shy, nervous and enchantingly beautiful Percy, and claims him for his own. Yet not everyone is pleased by a royal purchasing a breeder, especially one like Percy, and tensions rise both in Heritage and in the palace. Torn between need, duty, a king's command and the innermost desires of their hearts, Edward and Percy are set on path that is anything but easy. Can Percy trust Edward with his heart as he does his body? Can Edward keep an angry king and unseen enemies away from the young slave who is steadily stealing his heart? And what happens when Nature takes its course, and Percy's true purpose is fulfilled?
Bred For Love
Pairing: M-M
April 21, 2015
Word Count:
65000
Character Identities:
Gay
Summary: Prince Garrik is the Heir Presumptive of Altan, next in line to be crowned Wytch King. There's only one problem: in order for Garrik to be crowned, he must possess Wytch power of his own, and thus far, whatever power Garrik might possess has shown no sign of awakening. As things stand, it is Garrik's younger brother, Jaire — a dreamer completely unsuited to wear the crown — who will take the throne after their father. Concerned about the future of his kingdom, the Wytch King demands that Garrik's power be forcibly awakened. Hoping to protect his brother from the burden of rule, Garrik allows the attempt — with disastrous results. Now, Garrik must learn to control the fiery dragon that rages within him before he destroys everything he loves. Wytch Master Ilya has been alone for years. Learning to control the icy beast slumbering within him has already cost him his family and his lover, and Ilya will never open himself up to that kind of pain again. Summoned to Altan to avert disaster if he can, Ilya has no intention of allowing anyone to thaw the ice in his heart. When he meets Prince Garrik, sparks fly, and Ilya finds himself fighting feelings he thought he'd buried, long ago. Can Garrik's fire melt Ilya's icy heart? Or will Ilya be forced to use his ice to quench the flames that burn within Garrik once and for all? (~65,000 words)
Burn the Sky
Pairing: M-M
January 11, 2015
Word Count:
59,000
Character Identities:
Gay
Summary: Twenty-one-year-old Noah Jeffries has a secret. He's putting himself through college under the rent boy name Max Wilde. He doesn't mind the sex, most of the time, and he sure doesn't mind the money. But when he falls hard for Carlos, a hot student activist, he's clobbered by a tough decision. Can he give up making big money for a chance at love? Will Carlos even want to be with him when he knows his secret? Meanwhile, being Max Wilde is getting complicated. A high paying client who's the provost of Noah's university wants Noah all for himself. There's danger as the guy gets more obsessive, and now it could spill out and impact Carlos as well. The first title in Romeo Preminger's Guilty Pleasures imprint of erotic thrillers.
Campus Call Boy
Pairing: M-M
February 1, 2020
Word Count:
101000
Character Identities:
Gay
Summary: Vampires slaughtered my family. No one believed me until I met some new friends, who promised to help me get justice. But nothing prepared me for Marcus Varik. Tall, dark, and mind-numbingly sexy. But he's also shy, protective, and adorably eccentric. Oh God, I should have never agreed to betray him.  Hopefully, it's not too late to fix my mistake before I lose more people I love. Claiming Marcus is the first book in an MM paranormal romance series that has vampires, betrayal, annoying brothers, music, heartbreak, hope, sexy times, and a raven named Ozzie.
Claiming Marcus
Pairing: M-M
October 31, 2019
Word Count:
120000
Character Identities:
Gay
Summary: Slave. Assassin. Bodyguard. Draven has played many roles within the notorious Sapphire Guild, but one man has always controlled his destiny. After the man who shaped his world betrays him, Draven exacts his revenge and flees, pinning all his hopes on a promise of sanctuary made long ago. Director Cameron Asada is responsible for the safety of every psion affiliated with the Institute for Psionic Research. When a vid-clip of a psion destroying an industrial installation goes viral, the citizens of the Federation demand action. With anti-psion sentiment spreading too fast to contain, the last thing Cam needs is for a dangerous figure from his past to show up, drug-addicted, psi-damaged, and seeking to redeem a reckless promise Cam never should have made. Sheltering Draven could cost Cam everything he's worked for, but Cam owes the man his life, and Draven might be just what Cam needs to protect his people from an increasingly hostile government. When it becomes clear that it may take more than a job offer to secure Draven's trust, Cam finds himself walking a dangerous line as he struggles to reconcile his conflicting loyalties. Can Cam be the man Draven needs? Or is everything he's worked for destined to go up in flames?
Closing the Circle
Pairing: M-M
May 8, 2017
Word Count: Information not available
Character Identities:
Gay
Summary: When your only goal is to save the world who's there when you need to be rescued? Boss Most of my life I'd been the savior and sought when anyone found themselves in trouble. It could be to atone for sins of my past or because I was a natural caregiver. Whatever it was I didn't understand how to do anything else. My Outreach Program cared for everyone in the city who needed help and I wouldn't say I hadn't made enemies, but when the protector needed protection I wasn't prepared for Dolan Sharp. Dolan No one did anything for free or out of the kindness of their hearts. That wasn't how the world worked and it was always survival of the fittest. I didn't care what anyone said about the man named Boss. When I witness Boss in action, what I thought I'd believed shattered and I didn't know how to handle that. There's always threats at every turn, it's just a matter of when they catch up with you, but when one jaded man and another with a seemingly deep death wish have to work together who's going to survive the aftermath? (TW: Mentions of childhood sexual, physical and mental abuses. Passive Suicidal Ideation, self-harm and mental illness. These are mainly off-page, but there are details flashbacks and conversations of said acts. Yet if these are triggering for you, please feel free not to read the story. Your self-care and mental health are more important. Thank you.)
Cold Cases and Bruised Hearts
Pairing: M-M
July 5, 2022
Word Count:
65000
Character Identities:
Gay
Summary: It takes a hacker to catch a hacker. But that's just the day job. At night, this "reformed" hacker has set his sights on catching a certain PI with a love of cowboy boots and no-strings hook-ups. >On loan from Ward Security, IT specialist Quinn Lake must work with detective Shane Stephens on a high-profile case. While Quinn might look like the perfect nerdy cliché against Shane's sexy confidence, Quinn knows how to push all Shane's buttons in the bedroom. The real trick will be getting Shane to stick around for more than one night before the hacker can end their snooping…permanently. Dantès Unglued is a standalone, opposites attract MM romance with sneaking, spying, a meddling silver fox father, a nosy ex-boyfriend, sexy times in an office chair, and all the feels.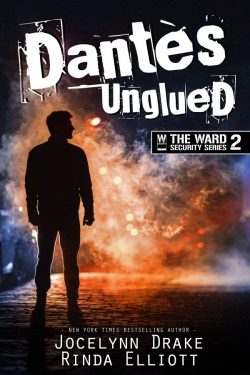 Dantes Unglued
Pairing: M-M
January 24, 2018
Word Count:
87000
Character Identities:
Bisexual, Gay
Summary: In AD 107, after a grueling campaign against Rome's fierce enemy, the kingdom of Dacia, Gaius Fabius returns home in triumph. With the bloody battles over, the commander of the Lucky IV Legion now craves life's simple pleasures: leisurely soaks in fragrant baths, over-flowing cups of wine, and a long holiday at his seaside villa to savor his pleasure slaves. On a whim, he purchases a spirited young Dacian captive and unwittingly sparks a fresh outbreak of the Dacian war; an intimate struggle between two sworn enemies with love and honor at stake. Allerix survived the wars against Rome, but now he is a sex slave rather than a victor. Worse, the handsome general who led the destruction of his people now commands his body. When escape appears impossible, Alle struggles to find a way to preserve his dignity and exact vengeance upon the hated Romans. Revenge will be his, that is, if he doesn't lose his heart to his lusty Roman master. Dominus is a plot-packed erotic m/m historical fantasy that transports readers back to ancient Rome during the reign of the Emperor Trajan (98-117). This is the first of four books in an alternate history saga—a tumultuous journey filled with forbidden love, humor, sex, friendship, political intrigue, deception and murder.
Dominus (Dominus Book 1)
Pairing: M-M, M-M-M
April 21, 2014
Word Count:
57000
Character Identities:
Gay, Straight
Summary: Previously on Dragon War Chronicles, the first strike was made against their enemies, but the cost was heavy. Mourning their losses Danica still must prepare for dragons that will be coming to woo her. She already knows the dragon she wants to mate to, but will she convince Kollin that she's ready to commit? Of all the dragons going to Toulouse to meet Danica and see if they have a chance only one has a completely different agenda. He knows which dragon he wants and it isn't Danica. Will Xavier win the heart of Danica's brother? Anchin Luu, Danica's brother and manager of her Las Vegas casino, Dragon's Hoard, has spent his whole life alone due to his deadly nature. A broken experiment and retired assassin Anchin isn't sure what to make of the water dragon that has invaded his life. Love is in the air, but so is gunpowder. SLIPs going missing, Coyotes crashing parties, and a mating you'll never forget are all in store for you on the next exciting installment of Dragon War Chronicles. Attention: This book contains explicit sexual content between consenting dragons, depictions of relationships that are MF and MM with a dash of doublemint fun. Dragon War Chronicles is a continuous series. It is best read in order. SYN Consulting Secrets Revealed First Strike Dragon's Hoard
Dragon's Hoard
Pairing: M-F, M-M
September 26, 2019
Word Count:
94000
Character Identities:
Gay
Summary: The balance of power in Skanda is about to shift… Beautiful, broken Tristin of Ysdrach would rather hide in his dragon form than live with a Wytch power that forces him to feel the pain of the past in every object he touches. Struggling to come to terms with a future he never believed he'd have, Tristin needs a reason not to surrender to the beast within. Without Wytch power, Prince Mikhyal of Rhiva is not qualified to be his father's heir, but newly discovered knowledge possessed by Rhiva's allies could change that. On their journey to a secret negotiation that could shift the balance of power in Skanda, Mikhyal and his father are attacked, and Mikhyal is left bonded to an ancient sword with a mission, an attitude, and a penchant for blackberry tarts. Even with the distractions of a royal betrothal ceremony, an enemy striking from the shadows, and the complex negotiations of alliance and rebellion, the painfully shy Tristin still manages to catch Mikhyal's eye. The two men barely have time to acknowledge their mutual attraction before an attempt is made to end the line of Rhiva. Can Tristin and Mikhyal get to the bottom of the plot? Or will the Northern Alliance be torn apart before the ink on the treaty is dry?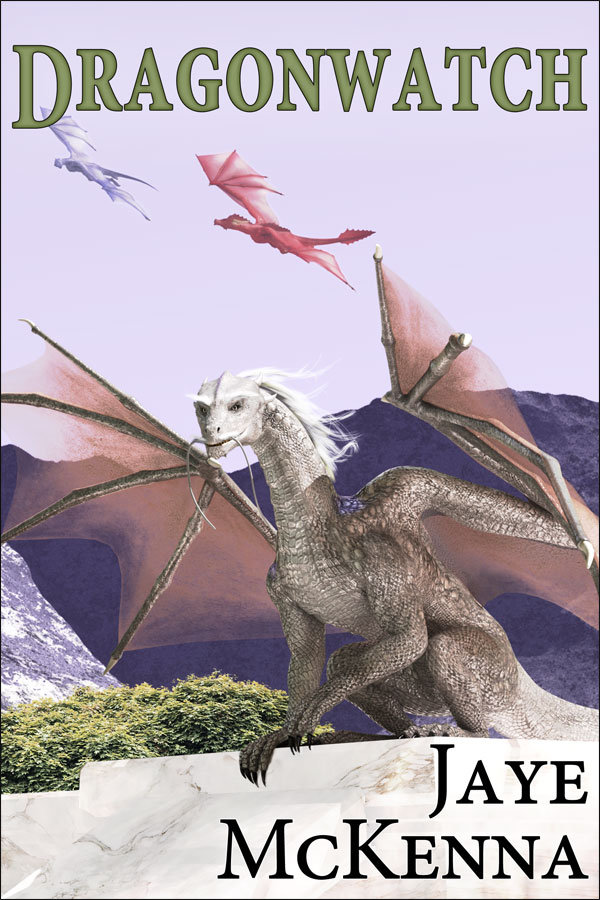 Dragonwatch
Pairing: M-M
September 5, 2017
Word Count:
47000
Character Identities:
Bisexual, Gay
Summary: As a lifelong passion continues to fade, another love deepens… two stand-alone m/m stories of love, lust, and friendship in ancient Rome. February: Home from the first war against the kingdom of Dacia, Gaius Fabius ignores his obligations in Rome and returns to his secluded seaside villa in southern Italy. Under the pretense of a holiday trip, his best friend and secret lover, Lucius Petronius, surprises him with an unexpected visit. Later that evening, the lusty masters share the delights of Gaius's blond pleasure slave, Nicomedes. December: With whispers of an embezzlement scandal floating through the capital, Lucius Petronius and his beloved concubine, Bryaxis, celebrate the raucous winter solstice festival of the Saturnalia with Luc's family. After a joy-filled evening of food, gifts, and stories, Lucius and Bryaxis reverse roles in the master chamber.
February and December: Dominus Calendar Series I
Pairing: M-M, M-M-M
August 17, 2016
Word Count:
32850
Character Identities:
Bisexual, Demisexual, Gay
Summary:
One terrorist blast changed Master Tobias Zimmer's entire existence, relegating him to being nothing more than just a "Coppies" because of the metal replacing his flesh. As the once future Shogun of moon colony Orion 1, he now idles his time away keeping tabs on the Loyalists while his father and brother broker negotiations with the Earth Consortium.
A confrontation with his childhood enemy, Dr. Thorsten Nordenfelt, sets into motion events that cannot be undone and puts Tobias's sheltered heart at the center of the colony's attempts to free itself from the repressive Earth's rule.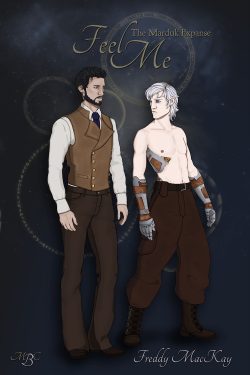 Feel Me
Pairing: M-M
June 7, 2014