Word Count: Information not available
Character Identities:
Gay
Summary: Finally working for a man he can trust has given Bill a new purpose. His boss, Christopher Manos, commands respect and absolute loyalty, and Bill has proven himself worthy of a seat at Christopher's table. Becoming best friends with Christopher's husband, Snow, has further proven his allegiance and cements a place for him in the Manos family. When Snow's life is in danger, Christopher places his full trust in Bill to destroy anything and anyone that poses a threat to his husband. But hunting and wiping out the enemy for the safety of everyone Bill cares about means partnering with the one person he has vowed to never see again. Mace wears a mask of vain cockiness and uses his model good looks to his full advantage. Known to many as Without a Trace Mace, he's a deadly assassin well known for wiping out whole families and getting away without a trace. With a dangerous past and an unknown future, Mace uses his veil of conceit to keep others at a distance, rarely trusting anyone. When his boss, Black--the one man he trusts above all others—gives him his next assignment, he learns his newest partner is none other than Bill, the man he'd do anything to avoid. With the safety of the Manos family on the line at the hands of a brilliant maniac, Bill and Mace begrudgingly put their differences aside to ensure Snow, and his loved ones, are protected from harm. With their lives in grave danger and the clock ticking towards zero hour, they navigate deathly perilous situations and uncertain outcomes, hoping they survive long enough to keep the Manos family safe. Bill and Mace's traitorous hearts draw them closer together no matter how hard they fight the inevitable. With the lives of their loved ones hanging in the balance, they find themselves in the middle of a dangerous dance. But when the music stops, will they both be left standing?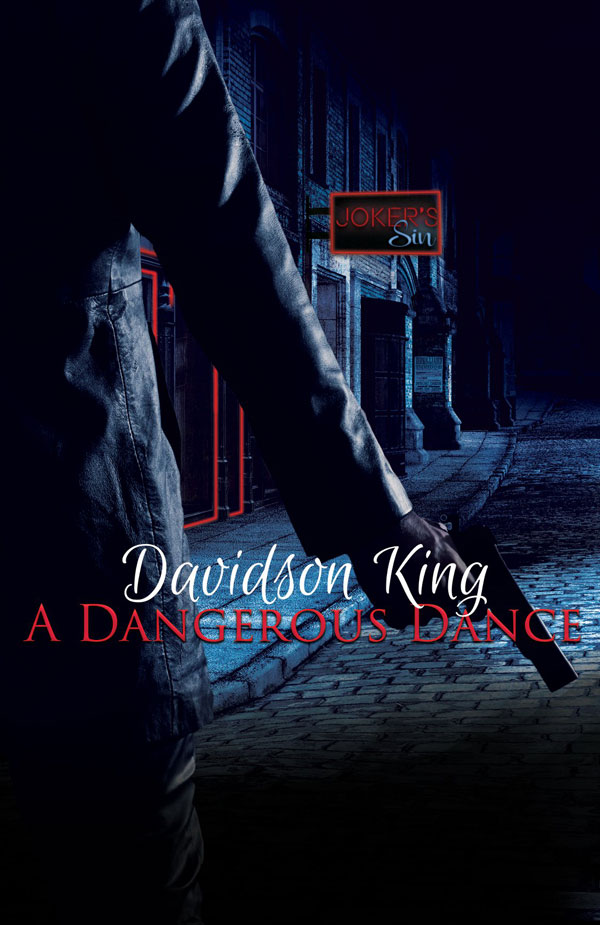 A Dangerous Dance
Pairing: M-M
July 15, 2018
Word Count:
311000
Character Identities:
Gay, Lesbian
Summary: Everyone has secrets… but some are fatal. 1932, London. Late one December night Simon Sampson stumbles across the body of a woman in an alleyway. Her death is linked to a plot by right-wing extremists to assassinate the King on Christmas Day. Simon resolves to do his patriotic duty and unmask the traitors. But Simon Sampson lives a double life. Not only is he a highly respected BBC radio announcer, but he's also a man who loves men, and as such must live a secret life. His investigation risks revealing his other life and with that imprisonment under Britain's draconian homophobic laws of the time. He faces a stark choice: his loyalty to the King or his freedom. This is the first in a new series from award-winning author David C. Dawson. A richly atmospheric novel set in the shadowy world of 1930s London, where secrets are commonplace, and no one is quite who they seem.
A Death in Bloomsbury
Pairing: F-F, M-M
November 10, 2021
Word Count:
64000
Character Identities:
Bisexual, Gay
Summary: Old loves, new enemies, ancient legends… and dragons. So many dragons. Philip and Ejoler have been together for twelve years. They've traveled the world, they're raising a child together – their relationship couldn't be more solid. And yet, Philip worries that he's keeping Ejoler from the life he was meant to lead – the life of a dragon. Tris and Ormur's relationship is still new, but they're sure of their future together. Except Ormur's past is something he can't ignore – not when the dragons are calling him. Dragons are gathering for the first time in centuries. It's a meeting that will bring the two couples together to face new challenges. And one that will change the fate of humans and dragons forever.
A Deliberation of Dragons
Pairing: M-M
September 9, 2021
Word Count:
111200
Character Identities:
Gay
Summary: After surviving ten years in prison, Cameron Pierce is attempting to put the past behind him. He tries to adjust to his newfound freedom with a place at the halfway house and a job. But one lesson he learned in prison keeps him guarded: hope is a dangerous thing. Hunter Donovan, Assistant State Attorney, is a man of justice who loves a challenge. After a lifetime of putting his career first, a milestone brings him to a harsh realization—he's lonely. Hunter's world changes when he meets Cam. The wary young man intrigues him and awakens a desire unlike anything he's ever experienced. When Cam's past resurfaces and threatens to rip them apart, their budding relationship is challenged and Cam's hope for a future begins to dim. These outside forces hunting Cam will stop at nothing to send him back to prison. But they'll have to get past Hunter first. ---------- NOTE: Word count: 111,200. This story is a romantic suspense/mystery novel and the second installment in The Men of Halfway House series. Although characters reappear from book one, this story can be read as a stand-alone.
A Hunted Man
Pairing: M-M
April 28, 2014
Word Count:
37,000
Character Identities:
Gay
Summary: Sheriff Avery O'Rourke has tried to obey his strict Christian faith and lead a "normal" life. In 1923 in a rural East Texas town, "normal" means heterosexual. A cholera outbreak has made Avery a young widower, so he is married to his job. When a murder investigation forces him to confront his truth, will he finally be able to accept being gay? Veterinarian Garland Sands has returned from Europe to take over his father's practice. Struggling with shellshock (PTSD) and heartbroken by the suicide of his French lover, he resigns himself to a quiet, solitary life as a country vet. But the murder of the town doctor brings the sheriff to Garland's doorstep looking for help with the investigation. Seeing Avery awakens dormant feelings. Can he love a man who hates what he is? This isn't the lavish 1920s of The Great Gatsby. This is the flip side of that coin—rural East Texas. No electricity. No indoor plumbing. No flappers. In 1923, the timber barons have left and racism, homophobia, and sexism thrive. A Little Sin is a realistic mystery with unlikely heroes and a timeless romance between lovers caught in a world where their love is forbidden. This book contains steamy sex scenes and is intended for adults only.
A Little Sin
Pairing: M-M
February 24, 2018
Word Count:
47570
Character Identities:
Gay
Summary: Nigel wouldn't mind if Asher called him Daddy if the age-gap didn't bother him so much. Nigel Blackburn has lived a full like as a private investigator. His job means he travels solo a lot, which is something he enjoys. He's a grouchy, stubborn dragon shifter who is better off alone. The last thing he wants is a mate and certainly not one so young. It doesn't matter that he finds little bobcat shifter, Asher Burkhart, sexy. But all Nigel's dragon wants to do is protect, which is good because danger drives into town. A Little Unsteady (Wingspan #4) is a continuation of Solid Ground (Wingspan #3). For the best reading experience, read them in order.
A Little Unsteady (Wingspan 4)
Pairing: M-M
October 9, 2020
Word Count:
145000
Character Identities:
Gay
Summary: A story of healing and confronting demons… Detective Aidan Calloway is rock-solid strong. He's a man of justice—loyal to his friends, family, and job—even if it requires bending a law…or two. He shields himself behind an abrasive, fearless facade, until a phone call one night chips his armor and throws his perfectly planned, hollow life into a tailspin. Jessie Vega is the epitome of optimism. His carefully crafted attitude of hope and positivity protects him from a past filled with too much pain. When a ghost from a dark time resurfaces and nearly breaks him, he must tap into his inner strength or risk losing everything he's worked so hard to build. But Jessie can't do it alone. He must fight to break through Aidan's ironclad defenses to reveal the heart of the man hiding beneath the tough surface and mend his damaged spirit. Only then can they truly heal and become strong enough to battle the demons that haunt them and threaten their chance to finally be together. ---------- ***This book contains scenes and subject matter some readers may find distressing. It is only intended for adult readers.*** Word count: 145K Although part of a series and events from prior stories are referenced, this book can be read as a stand-alone.
A Mended Man
Pairing: M-M
April 28, 2016
Word Count:
45,000
Character Identities: Information not available
Summary: A Dom learns to love while Scotland Yard claims his time and a sociopath lays a trap for his sub. This is book 2 Vasquez Inc, a spinoff series from the popular Vasquez and James series. Jackie Vasquez knows he needs to submit to a Dom he can trust—just as much as he needs to manage his own life. He found the right Dom in Brian Harrison, and then romance beckoned them both beyond bindings and safewords. They take the first steps toward a life together in London, where Brian is pursuing his dream career at Scotland Yard, and Jackie is working toward a master's degree. Their private hours deep in the night brim with both heat and beauty as Brian's artful vision for bondage makes a masterwork out of Jackie, body and soul. But time together becomes scarce as a series of horrific gaslight crimes keeps Brian at work and out of reach for Jackie much of the time. Though Jackie is faithful, he isn't the type to sit and wait for his lover's attentions. His self-assured ways and his geocaching hobby lead him to a dangerous discovery—all is not as it seems at the University. Trapped in the Gaslighter's web, he'll need to use every trick he knows to stay calm and buy time. But will Brian unravel the knot of mystery in time to save the man he loves?
A Shot of Fear
Pairing: M-M
November 21, 2019
Word Count:
45,000
Character Identities:
Gay
Summary: Gay American Dom with a fabulous sub juggles romance and bondage with Scotland Yard police work. Book 1 in the the Vasquez Inc series, spinoff from Vasquez and James. When Brian Harrison first met Jackie Vasquez at a Hawaiian wedding, Jackie was sixteen and troubled. Six years later they meet again; Brian's career at Scotland Yard is budding with promise, while Jackie's student days at the University of Nebraska are rolling toward a strong finish. Magnetic mutual attraction pulls them insistently toward one another, but the ocean separating their lives makes for a simmering romance. When the waiting ends and they get together for a weekend in Denver, Dom Brian and sub Jackie both know they've tapped into something scalding hot, and much deeper than sharing an artful session. Shibari, lust, and love are all on the agenda -- but for Brian, so is his police career, and a strange series of crimes seems poised to threaten their romance -- and maybe their lives.
A Shot of J&B
Pairing: M-M
November 1, 2019
Word Count:
31000
Character Identities:
Gay
Summary: Michelin Empyrean, a rare white raven, has lived for centuries and he's tired of loneliness. What makes life more burdensome is increasing responsibility and leadership of socially inclined corvid shifters. Preventing his kind, ravens, and especially crows, from robbing and menacing humans who remain unaware of their existence takes its toll. When one wayward creature's thieving antics come to his attention, Mich decides to personally take the man to task. Terrel Slade is a crow. Practically everything he owns is stolen. His stash of pretties, and the fact he's never been caught, makes him proud as a peacock. As much as he'd like to be the beautiful bird he struts around imitating, he believes his crow is sexier. Terre is no more than an omnivorous crow shifter with a penchant for shiny objects. A cunning bird, his existence is crammed with innovative ways to irritate his archenemy, the raven. That's about to change. When Michelin halts Terrel's lifestyle, more than sparks fly—the whole damn forest might burn to the ground. #darkfantasy #drama #enemiestolovers #gay #HEA #paranormal #religerotica #romance #shifters #travel #violence
A Silver Raven's Tale
Pairing: M-M
February 5, 2021
Word Count:
34000
Character Identities:
Gay
Summary: Stiles Long emphatically did not want his lover, Michael O'Leary to go on the assignment he had been given. He didn't care that Michael was an amazing poker player or that his commander thought Michael was the perfect man for the job. He almost lost Michael once. He couldn't go through that again. Michael needed this. He needed to prove that he was able to take care of himself. He didn't need Stiles to take care of him. He needed to be Stiles' equal. The poker game in Durango, Colorado was his chance to prove that. The fact that Stiles didn't want him to go didn't matter. Michael had to do this. Lizzie Ferguson was Stiles partner in the Pinkerton Agency. She was a good agent. That didn't mean, she had to like being dressed in satin and lace, showing way too much of her body to total strangers. Lizzie knew there was more going on at Maverick's Saloon, and it might just cost her life. None of them suspected that a simple poker game would turn into a deadly nightmare. If the three of them weren't careful, one of them might just end up the next victim.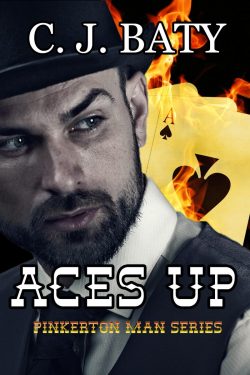 Aces Up
Pairing: M-M
June 25, 2019
Word Count:
1100
Character Identities:
Gay
Summary: A muddy trench in France during the Great War wasn't the most auspicious place for Tom and Michael to reach an understanding of their own natures. A small, individual tragedy unfolds ... But then Tom discovers a place beyond, where he and other men like him are blessed with all that life denied them.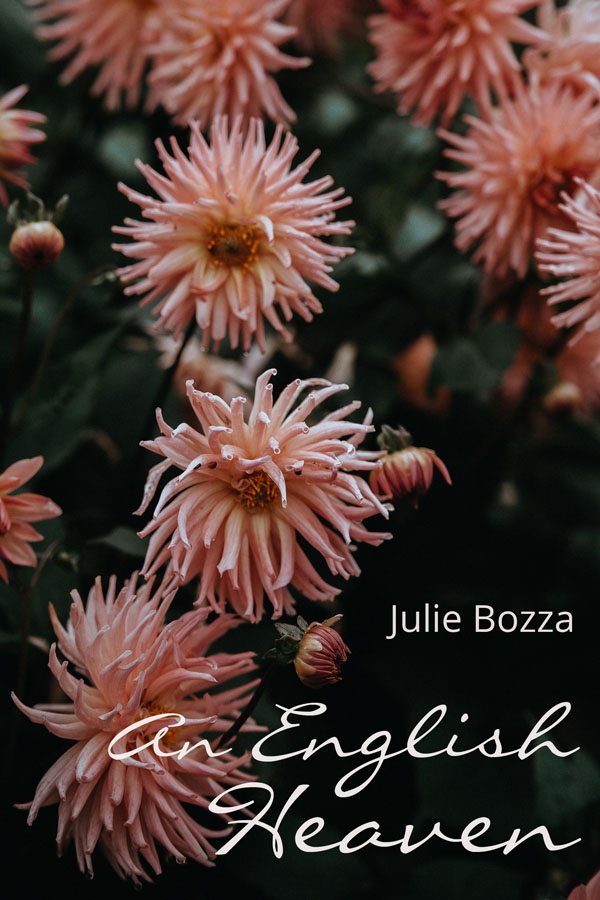 An English Heaven
Pairing: M-M
December 15, 2017
Word Count:
14500
Character Identities:
Gay
Summary: Good and evil walk hand in hand. Hot, sexy times and instalove in mysterious places. Angels and demons love faster and harder for as long as they can because they know—a being more powerful can change their lives in the blink of an eye. Raziel Eden swiftly learns to blend in with humans and demons after being cast from Heaven by a stronger archangel who, for all his holiness, should reside in Hell. Raz's club, MystEden, is a den of iniquity frequented by beings from both realms. Earth has become his private playground and he delights in tasting its many fruits though Raziel would trade it all to travel heavenward. Then a monster from Hell walks into his club; a satanic minion who captivates Raz with beauty and innocence. Surge Oberon possesses knowledge of many enigmas but he yearns to sit at Lucifer's right hand wielding identical powers of an angelic counterpart, archangel Raziel, Heaven's excommunicated keeper of secrets. He must convince Raziel to trade one confidence, a tale Surge's master plans using to regain his throne in Heaven. What part will Surge play in Hell's hierarchy should Satan succeed? Two beings seeking a path home—only one can win their battle of wits. Contains religious themes some will find offensive. #drama #explicit #gay #HEA #instalove #lgbtq #paranormal #religerotica #shortstory #travel
Angel in Heat
Pairing: M-M
March 5, 2021
Word Count:
51240
Character Identities:
Gay
Summary: Attraction between a detective and an accused killer rarely ends well. Especially since the seductive Quinn is Jake's prime suspect in a series of gruesome murders... Being promoted to detective so early in his career is like a dream come true for Jake. However, his first case makes him wonder if he's cut out for the job. A serial killer is on the loose and the city is counting on him to bring the psycho to justice. All Quinn wants is to be left alone to pursue his art. He lives on the edge of the rez, convinced his tribe doesn't accept him. When he's tied to the recent killings in Mesa, he knows he'll be dragged in by the deceitful cops and blamed for everything. What happens next takes both Jake and Quinn by surprise. They're gripped by a forbidden attraction and now Jake has everything to lose. Not only is his reputation and career on the line, but so is his heart. Can Jake find the elusive predator responsible for such horrific deaths? Or will he be the murderer's next target?
Arresting Behavior
Pairing: M-M
June 11, 2021
Word Count: Information not available
Character Identities:
Bisexual, Polyamorous
Summary: The search for the swords brings Douglas and Margaret back to England, where Mystere has hidden the sword Almace -- his own sword. Four months pass with no signs of Mystere, and Douglas and Margaret start to make plans to go in search of him. Then they accidentally become the caretakers of an injured street urchin. The boy — a sweep's apprentice — tells them that there is something invisible haunting the rooftops of London, preying on the children who make their living there. In the absence of Mystere, Margaret insists that they need to help, but Douglas refuses. Margaret defies him and goes anyway, only to discover that what lurks on the rooftops is far worse than she had imagined -- Caedda has taken the rooftops of London as his domain. Worse, he has taken Mystere prisoner, he holds the sword Almace, and he knows that Margaret is there. Trapped on the roofs, unable to reach Douglas, Margaret has to rely on her wits and her memories in order to save Mystere, herself and her unborn child.
Ashes and Light (Swords of Charlemagne, Book 3)
Pairing: M-M-F, M-M-M
July 20, 2021
Word Count:
32723
Character Identities:
Gay
Summary: Bryce Harkless is unapologetic. He's raw, rude and arrogant but sweet, gentle and loving. He's a sexy college basketball player from Savannah, GA that everyone loves and wants to sleep with. His life, however, is full of conflicts. He is haunted by the past, yet afraid for the future. He loves his boyfriend, but hates him, too. To avoid facing his troubling past, he lies, cheats and engages in risky behavior. There are layers of pain inside of Bryce that are destined to destroy his life if he doesn't learn how to face them and move on. He was raised in the church, but he doesn't understand God's reasoning for treating him the way he does. He doesn't want to be gay, but women do nothing for him. In turn, he blames God for everything. He hates God. The month of March is the hardest time of the year for Bryce. During this time, he is forced to deal with an event from his past that shattered his young life into pieces. As if dealing with that situation isn't hard enough, an incident involving another man raises questions about his sexuality in the mind of his beloved auntie. However, everything comes to a screeching halt in just one phone call. There, he gets the news that undermines everything else. Come along for the ride in this novella, as the next few days are destined to turn Bryce's already rollercoaster life, even more upside down!
Bad Religion
Pairing: M-M
March 22, 2014
Word Count:
32518
Character Identities:
Gay
Summary: It's been three gut-wrenching days since Bryce received that life-changing phone call in Savannah. He has avoided dealing with the situation, but now that his spring break is ending, he has no choice but to attack and face his truth as he heads back to his college apartment in Atlanta. To Bryce, all of life's issues are hitting him at once. If dealing with the reality of that phone call wasn't bad enough, his closest family members are directly and indirectly questioning him about his sexuality. His conscience is eating him alive as a result of the decisions that he's making. To add insult to injury, his pastor accuses him of something unimaginable. All of this brings Bryce's internal conflict with God to an all-time high, leaving him at the point of no return—emotionally, mentally and physically.
Bad Religion 2: A Sinner's Denial
Pairing: M-M
August 23, 2014
Word Count:
46584
Character Identities:
Gay
Summary: It's summer 2016 and two years have passed since we've last seen Bryce Harkless. He has moved past that devastating but eventual false diagnosis, but has much changed in his life? Is he still doing the harmful things that caused that initial life-changing scare? As Bryce prepares to head into his senior year of college, he plans a relaxing vacation to travel up the east coast with his best friend. Something unexpected happens while on the trip, so they alter their plans and head to the Midwest. While on that journey, Bryce encounters another life-shattering event that will shake him to his core. This unforeseen circumstance will force Bryce into a decision that'll allow him the opportunity to seek vengeance for a previous wrong done to his family. Will Bryce do what his church upbringing taught him and leave it in God's hands, or will he go out and do his own thing? Where will his relationship with God stand when the dust clears? Jaxon Grant, author of the "Incidental Contact" and "Life of a College Bandsman" series, pens a masterfully woven tale of adventure, crime and consequence, lust, secrets, exploration, revenge and mind-blowing sex. In the final book of this trilogy, join Bryce on this two-week voyage as he learns the hard truth about himself—the truth that maybe he isn't even ready to discover.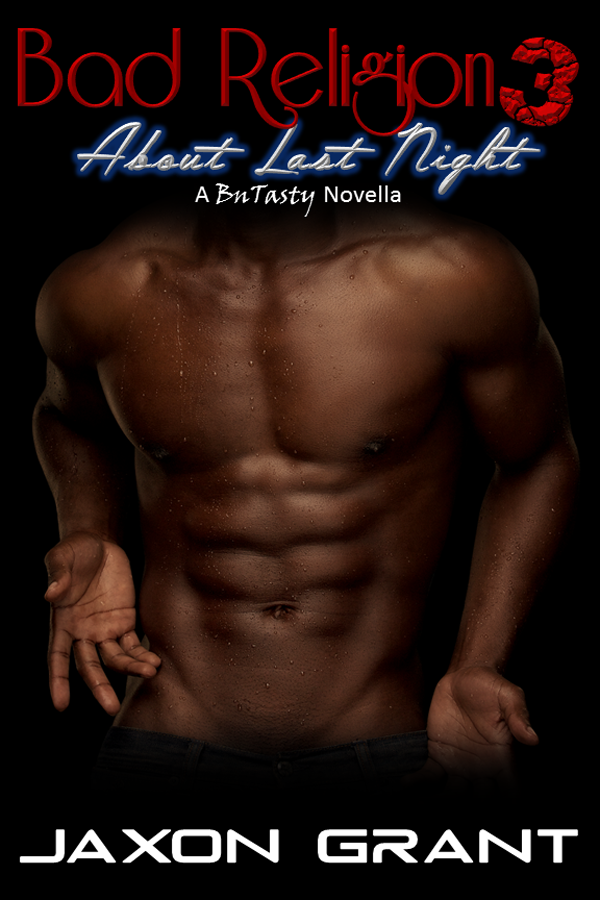 Bad Religion 3: About Last Night
Pairing: M-M
May 22, 2017
Word Count:
90,000
Character Identities:
Gay
Summary: Elijah Masters hasn't been the same since his dad died in an electrical fire. He sleepwalked through senior year to graduation, but away at college, he had nowhere to hide. Partying and skipping classes, he got sent home on suspension. Having to go back to live with his mom is bad enough, but while Elijah was away, his mom moved in her much younger boyfriend, Justin, who's a fitness god with questionable adulting skills. They're talking about getting married. The only bright spot in Elijah's day is flirting with Mike, a kid he barely spoke to in high school, who hunkers down to study at the coffee shop where Elijah works. But while Elijah tries to find his normal again, Justin tries to reel Elijah in, and he's a lot more dangerous than his chill bro exterior.
Bad Stepfather
Pairing: M-M
December 1, 2020
Word Count:
95000
Character Identities:
Gay
Summary: It's good to be the Boss. That's what I thought my whole life. Now I am the Boss. I'll shoulder that responsibility with my beloved husband beside me. As long as I have Finch, I can handle whatever life throws at me. But what they say is true: Be careful what you wish for. My Family has been decimated. My allies are few. I'm holding onto power by a thread. And the truth is, my husband is more vulnerable than ever. He's always been a lost soul, and now he's suffered yet another crushing loss. I can't protect him from Fate's cruel blows. But I'm determined to protect him from our enemies, no matter what it takes—as soon as I get my own house in order. Because I'm starting to wonder if there's a traitor in the Morelli Family… If I can't even trust my own men, how can I keep my beloved safe?
Beloved by the Boss
Pairing: M-M
August 26, 2020