Word Count: Information not available
Character Identities:
Gay
Summary: Finally working for a man he can trust has given Bill a new purpose. His boss, Christopher Manos, commands respect and absolute loyalty, and Bill has proven himself worthy of a seat at Christopher's table. Becoming best friends with Christopher's husband, Snow, has further proven his allegiance and cements a place for him in the Manos family. When Snow's life is in danger, Christopher places his full trust in Bill to destroy anything and anyone that poses a threat to his husband. But hunting and wiping out the enemy for the safety of everyone Bill cares about means partnering with the one person he has vowed to never see again. Mace wears a mask of vain cockiness and uses his model good looks to his full advantage. Known to many as Without a Trace Mace, he's a deadly assassin well known for wiping out whole families and getting away without a trace. With a dangerous past and an unknown future, Mace uses his veil of conceit to keep others at a distance, rarely trusting anyone. When his boss, Black--the one man he trusts above all others—gives him his next assignment, he learns his newest partner is none other than Bill, the man he'd do anything to avoid. With the safety of the Manos family on the line at the hands of a brilliant maniac, Bill and Mace begrudgingly put their differences aside to ensure Snow, and his loved ones, are protected from harm. With their lives in grave danger and the clock ticking towards zero hour, they navigate deathly perilous situations and uncertain outcomes, hoping they survive long enough to keep the Manos family safe. Bill and Mace's traitorous hearts draw them closer together no matter how hard they fight the inevitable. With the lives of their loved ones hanging in the balance, they find themselves in the middle of a dangerous dance. But when the music stops, will they both be left standing?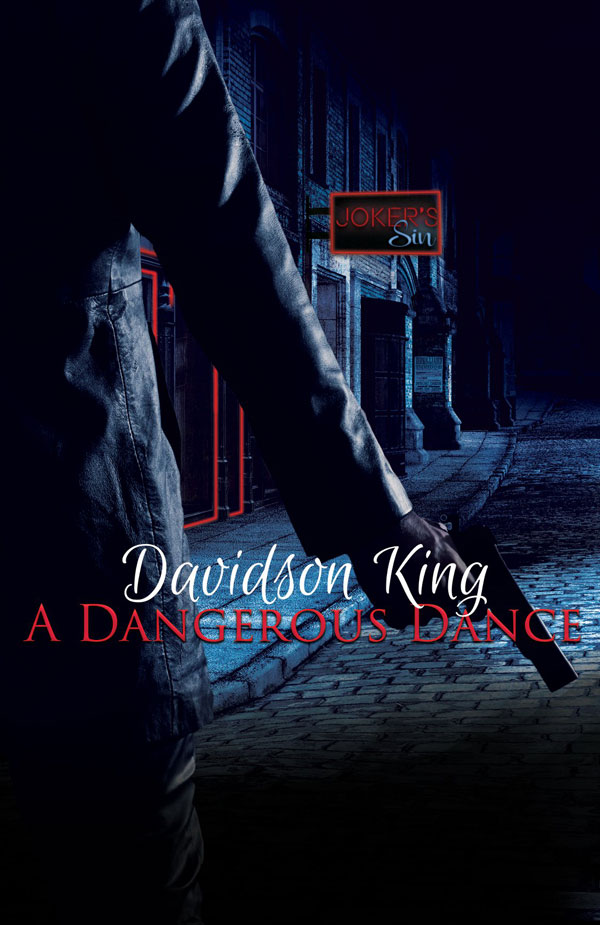 A Dangerous Dance
Pairing: M-M
July 15, 2018
Word Count:
311000
Character Identities:
Gay, Lesbian
Summary: Everyone has secrets… but some are fatal. 1932, London. Late one December night Simon Sampson stumbles across the body of a woman in an alleyway. Her death is linked to a plot by right-wing extremists to assassinate the King on Christmas Day. Simon resolves to do his patriotic duty and unmask the traitors. But Simon Sampson lives a double life. Not only is he a highly respected BBC radio announcer, but he's also a man who loves men, and as such must live a secret life. His investigation risks revealing his other life and with that imprisonment under Britain's draconian homophobic laws of the time. He faces a stark choice: his loyalty to the King or his freedom. This is the first in a new series from award-winning author David C. Dawson. A richly atmospheric novel set in the shadowy world of 1930s London, where secrets are commonplace, and no one is quite who they seem.
A Death in Bloomsbury
Pairing: F-F, M-M
November 10, 2021
Word Count:
37,000
Character Identities:
Gay
Summary: Sheriff Avery O'Rourke has tried to obey his strict Christian faith and lead a "normal" life. In 1923 in a rural East Texas town, "normal" means heterosexual. A cholera outbreak has made Avery a young widower, so he is married to his job. When a murder investigation forces him to confront his truth, will he finally be able to accept being gay? Veterinarian Garland Sands has returned from Europe to take over his father's practice. Struggling with shellshock (PTSD) and heartbroken by the suicide of his French lover, he resigns himself to a quiet, solitary life as a country vet. But the murder of the town doctor brings the sheriff to Garland's doorstep looking for help with the investigation. Seeing Avery awakens dormant feelings. Can he love a man who hates what he is? This isn't the lavish 1920s of The Great Gatsby. This is the flip side of that coin—rural East Texas. No electricity. No indoor plumbing. No flappers. In 1923, the timber barons have left and racism, homophobia, and sexism thrive. A Little Sin is a realistic mystery with unlikely heroes and a timeless romance between lovers caught in a world where their love is forbidden. This book contains steamy sex scenes and is intended for adults only.
A Little Sin
Pairing: M-M
February 24, 2018
Word Count:
20043
Character Identities:
Bisexual, Lesbian
Summary: A New F/F Fantasy Romance from the author of Cynthia and Eve. Book 1 of 'The Fae Souls'. When I first arrived at the mansion, I couldn't remember anything. My name, how I'd got there or who the people were around me. I knew I was a woman, and the pink dress and brown ankle boots I wore felt vaguely familiar, but nothing more. It wasn't long before I was told my name was Celina. I was given a suite to stay in and encouraged to prepare for the mysterious Prince Eldran's masquerade party. I found everything I needed in my suite, other than the answers I sought. Fragments of memory hinted at dark experiences, at love and loss, but there was no context and I was uncertain about my history and what the future might hold for me. A stranger at the time, Sorcha found me alone as I sought solace in an empty room. I discovered she too had missing memories, and in her I found a person to talk to. A friend and more, but did we have a chance? A Masquerade in Time is a romantic novella of just over 20,000 words, which contains strong steamy content and language.
A Masquerade in Time
Pairing: F-F
June 26, 2017
Word Count:
145000
Character Identities:
Gay
Summary: A story of healing and confronting demons… Detective Aidan Calloway is rock-solid strong. He's a man of justice—loyal to his friends, family, and job—even if it requires bending a law…or two. He shields himself behind an abrasive, fearless facade, until a phone call one night chips his armor and throws his perfectly planned, hollow life into a tailspin. Jessie Vega is the epitome of optimism. His carefully crafted attitude of hope and positivity protects him from a past filled with too much pain. When a ghost from a dark time resurfaces and nearly breaks him, he must tap into his inner strength or risk losing everything he's worked so hard to build. But Jessie can't do it alone. He must fight to break through Aidan's ironclad defenses to reveal the heart of the man hiding beneath the tough surface and mend his damaged spirit. Only then can they truly heal and become strong enough to battle the demons that haunt them and threaten their chance to finally be together. ---------- ***This book contains scenes and subject matter some readers may find distressing. It is only intended for adult readers.*** Word count: 145K Although part of a series and events from prior stories are referenced, this book can be read as a stand-alone.
A Mended Man
Pairing: M-M
April 28, 2016
Word Count:
80.5
Character Identities:
Gay, Polyamorous
Summary: Starting all over again isn't easy, especially for pack alpha River. With his small band of followers and his half-human, half-omega mate by his side, he's left everything he knows for the wilderness. Tragedy brings the group to Cascade City, where rogue werewolves and humans both pose a threat to the pack. River isn't sure he can trust the humans anymore, and telling which rogues are dangerous and which are not is a difficult task. Foremost on the pack alpha's mind is getting those in his charge to safety and after that rebuilding their pack. Beneath River's worries lies an uncomfortable feeling that something isn't quite right with the pack's omegas.
A New Beginning
Pairing: M-M, M-M-M, 4+ or Other
May 9, 2020
Word Count:
115,000
Character Identities:
Lesbian
Summary: Life hasn't been easy for Aeley since she arrested her brother, and her role as a political leader leaves her feeling isolated and lonely. Days before her brother's trial, she meets Lira, a quiet and modest scribe who makes Aeley want more than just a professional relationship. When she attends the trial and leaves with a marriage contract, Aeley doesn't know what to do. She must choose one of two brothers, marrying into a family she doesn't know. Then she discovers that Lira is part of the same family—a sister to Aeley's suitors and the family's disgrace. And not at all opposed to an intimate relationship. Except random acts of violence against her people test Aeley's ability as a leader, and a web of lies and deceit threaten not only her chance at happiness, but her life...
A Question of Counsel
Pairing: F-F
October 18, 2019
Word Count:
31000
Character Identities:
Gay
Summary: Michelin Empyrean, a rare white raven, has lived for centuries and he's tired of loneliness. What makes life more burdensome is increasing responsibility and leadership of socially inclined corvid shifters. Preventing his kind, ravens, and especially crows, from robbing and menacing humans who remain unaware of their existence takes its toll. When one wayward creature's thieving antics come to his attention, Mich decides to personally take the man to task. Terrel Slade is a crow. Practically everything he owns is stolen. His stash of pretties, and the fact he's never been caught, makes him proud as a peacock. As much as he'd like to be the beautiful bird he struts around imitating, he believes his crow is sexier. Terre is no more than an omnivorous crow shifter with a penchant for shiny objects. A cunning bird, his existence is crammed with innovative ways to irritate his archenemy, the raven. That's about to change. When Michelin halts Terrel's lifestyle, more than sparks fly—the whole damn forest might burn to the ground. #darkfantasy #drama #enemiestolovers #gay #HEA #paranormal #religerotica #romance #shifters #travel #violence
A Silver Raven's Tale
Pairing: M-M
February 5, 2021
Word Count:
51000
Character Identities:
Bisexual, Gay
Summary:
Can a night of passion lead to a happily ever after?
Yakuza captain Hayato's life is a mess. His boyfriend broke up with him, changed the locks, and kept all his stuff. He can't crash at his brother's because his girlfriend is moving in. And just when Hayato thinks things can't get worse, he accidentally gets blackout drunk and wakes up in the arms of a clingy underling.
Masuo believes he and his boss made a deep connection, but when he's blown off the next morning, he feels lied to. Assigned to run a failing pachinko parlor, Masuo is determined to turn it around to prove himself to everyone…especially his sexy superior.
When Hayato realizes he's falling for the young parlor manager, he is more than ready for fun. But as Hayato's tragic past comes back to haunt him, Masuo wonders if he's ready to carry all Hayato's baggage.
Can the unlikely pair learn to accept each other and find their way to happiness even while new challenges arise, or is their love destined to fall like balls through a pachinko machine?
Buy Addicted to Lust to find love in crime today!
Addicted to Lust
Pairing: M-M
September 1, 2021
Word Count:
105,980
Character Identities:
Bisexual, Gay, Genderfluid, Questioning
Summary: Olympic-size dreams come at a price. Openly gay college swimmer Ian Harrington feels like he's fighting against a current of tragedy. He's grieving the loss of his parents and best friend, and now he's dealing with a toxic coach and judgmental brother. But he won't let that stop him from chasing his dream: Olympic gold. Ricky Chavez has just about everything he wants in life: a great career, a supportive family, and a side gig as drag queen Rosie Riveting. The only thing he's missing is a partner to share it all with. When the two men connect after Rosie's performance, they're immediately drawn to one another. But it's never that simple. Ricky isn't the type of man to hide, and with Ian's coach breathing down his neck, he can't openly love a drag queen without making waves. They'll have to brave deep waters to make it to the finish line.
Advance & Retreat: The Midwest Series Book 4 - Ian & Ricky)
Pairing: M-M
July 14, 2020
Word Count:
120000
Character Identities:
Gay
Summary: May-December love is sweet… but December doesn't last forever. Tim Davis always knew he'd likely outlive his older husband. He just thought they'd have more time. He also never imagined that their final years together would revolve around a grueling and protracted battle with cancer. Eighteen months later, he's still coming to terms with his loss and his new life. Where does he go from here? Alex Ouellette is drowning in grief and survivor's guilt, constantly reliving the moment his world stopped. Then a friend suggests that a change of scenery and the company of men who've been through similar losses could do him some good. Alex is dubious, but he agrees to go. Neither man has high hopes for this widowers' retreat. Grief and loneliness have been constant and unwelcome companions, though. At this point, they'll try anything. The last thing either anticipates when they get there? A powerful spark of attraction. Friendship blooms. Then more. They bond over their grief, but also find joy, laughter, and a connection neither expected to ever feel again. As their broken worlds collide, both Tim and Alex finally have unexpected hope that there's life after loss. But grief's dark clouds are never far behind, and the past could be the one thing standing in the way of a happy future. After December is a 120,000-word standalone gay romance novel.
After December
Pairing: M-M
October 19, 2022
Word Count:
73900
Character Identities:
Gay, Pansexual
Summary: "It's not all about serving coffee and typing reports." Working for a secret organisation specialising in alien cover-ups, Connor Smith is no stranger to the abnormal or dangerous. His love life on the other hand… not so exciting. Until he reluctantly agrees to a blind date and meets the perfect bloke, Jason. Things are finally falling into place for Connor, so of course that's when he attracts an alien stalker. Noah Jones, ex-alien, has been stranded on Earth and forced to live as a human since 1648. Alone and detached from the world around him, Noah has spent centuries observing and recording humankind. In all that time, he's only experienced a connection with a human once… until he finds Connor. Even knowing Connor is in a relationship, Noah can't ignore their potential bond, or stay away. While dealing with missing alien artefacts, a dangerous and shadowy group of collectors, and the ever-present Noah, Connor finds his orderly life crumbling around him. At least he still has the perfect boyfriend… When Noah goes missing, Connor is forced to face the feelings growing between them and the mounting evidence that Jason isn't who he says he is…
Aliens, Smith and Jones
Pairing: M-M
October 1, 2018
Word Count:
56000
Character Identities:
Bisexual, Gay
Summary: What happens when a cruise ship romance crashes on the rocky shores of reality? Jonathan Vallen, a gentle musician who loves to garden, is failing miserably at running his father's Boston company. When hotshot executive Marco Pellegrini takes over, a humiliated Jonathan moves to Cape Cod and spends a year transforming from an insecure duckling into a sexy swan. They meet again on an LGBTQ Caribbean cruise and when Marco doesn't recognize him, Jonathan pretends to be someone else for the week—Jonah Rutledge—someone good enough to be loved. Intrigued by Jonah, Marco lets down his defenses and their shipboard fling deepens into something special. Back on land, the romance crashes when Marco discovers who Jonah really is. While Marco struggles to understand the deception, Jonathan resolves to win back Marco's trust. But Jonathan's father takes vindictive action against Marco for daring to get involved with his son. Will Marco and Jonathan defeat their own fears as well as the challenge from Jonathan's father? If you like swoony romances in tropical paradises, hidden identity, and the courage to love in the face of adversity, then you'll love All the Way to Shore.
All the Way to Shore
Pairing: M-M
January 6, 2020
Word Count: Information not available
Character Identities:
Gay
Summary: It is 1969 when Dewey Snodgress, high school theater star, meets irrepressible hippie Jeep Brickthorn, who quickly inserts himself into Dewey's life—and eventually, into his heart. Meanwhile, Dewey prepares to appear in a production across town, a play about protestors of the Vietnam War, where he befriends the wild and wonderful Lucretia "LuLu" Belton, who is also determined to follow her dreams and become an actress—whether her parents approve or not. The show has a profound effect, especially on Dewey's father, who reconsiders his approval of the war after his son's performance. But Dewey knows his dad won't be so accepting if he reveals the love he's developing for Jeep, so he fights to push his feelings away and keep the peace in his family. Still, Dewey can't ignore the ripples moving through society—from the impending Woodstock Festival to the Stonewall Riots—and he begins to see that the road to happiness and acceptance for him and Jeep might lead them away from conservative Fort Worth, Texas—and Dewey's dad.
All You Need Is Love
Pairing: M-M
March 21, 2017
Word Count:
12900
Character Identities:
Gay
Summary: As a soldier, Dustin Cooper survived his unit being blown up. His twin brother didn't survive the blast, and Dusty knows he's lucky just to be alive. He doesn't feel lucky. Crippled and scarred in the explosion, Dusty can't even go to the local grocery store without being called a monster by any kid who gets a good look at what's left of him. When Dusty collapses in the aisle, he wakes to an angel looking down on him. Benjamin Newell offers hope, offers help. That he's gorgeous only makes the whole situation more tense. But Dusty is determined to overcome his injuries and the trauma of the past without any charity from a stranger. There's only one thing he wants from his grocery store savior—a date.
American Pride
Pairing: M-M
March 1, 2017
Word Count:
1100
Character Identities:
Gay
Summary: A muddy trench in France during the Great War wasn't the most auspicious place for Tom and Michael to reach an understanding of their own natures. A small, individual tragedy unfolds ... But then Tom discovers a place beyond, where he and other men like him are blessed with all that life denied them.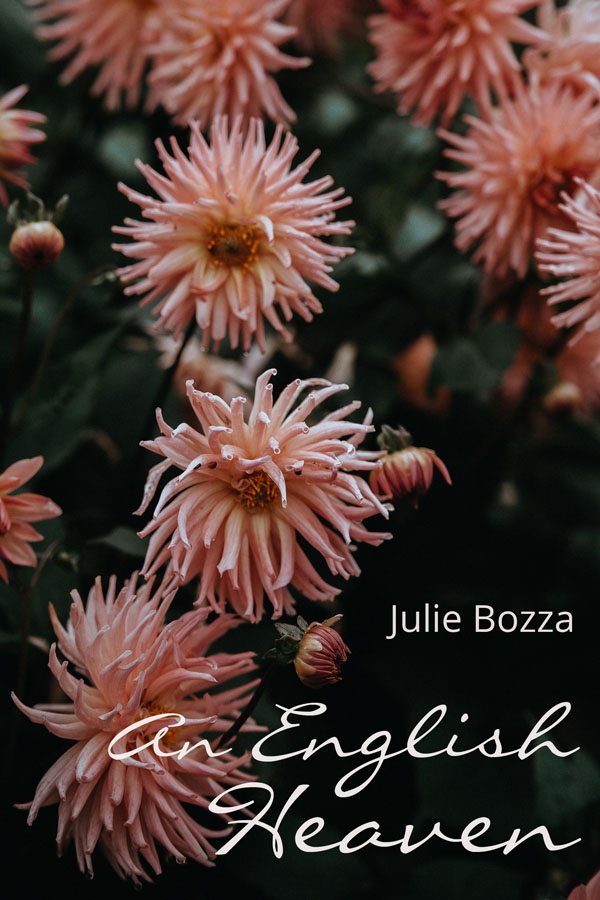 An English Heaven
Pairing: M-M
December 15, 2017
Word Count:
14500
Character Identities:
Gay
Summary: Good and evil walk hand in hand. Hot, sexy times and instalove in mysterious places. Angels and demons love faster and harder for as long as they can because they know—a being more powerful can change their lives in the blink of an eye. Raziel Eden swiftly learns to blend in with humans and demons after being cast from Heaven by a stronger archangel who, for all his holiness, should reside in Hell. Raz's club, MystEden, is a den of iniquity frequented by beings from both realms. Earth has become his private playground and he delights in tasting its many fruits though Raziel would trade it all to travel heavenward. Then a monster from Hell walks into his club; a satanic minion who captivates Raz with beauty and innocence. Surge Oberon possesses knowledge of many enigmas but he yearns to sit at Lucifer's right hand wielding identical powers of an angelic counterpart, archangel Raziel, Heaven's excommunicated keeper of secrets. He must convince Raziel to trade one confidence, a tale Surge's master plans using to regain his throne in Heaven. What part will Surge play in Hell's hierarchy should Satan succeed? Two beings seeking a path home—only one can win their battle of wits. Contains religious themes some will find offensive. #drama #explicit #gay #HEA #instalove #lgbtq #paranormal #religerotica #shortstory #travel
Angel in Heat
Pairing: M-M
March 5, 2021
Word Count:
61725
Character Identities:
Bisexual, Gay
Summary: Just when Trevor accepts being bisexual, his life is turned upside down when he discovers he's a new dad. Two years after Peter lost his fiancée, he's convinced love isn't in his future. At least until sexy new father Trevor and his very opinionated infant son step into his life. As their relationship begins to blossom and grow, the baby's disapproving grandparents decide to intervene. Will Trevor and Peter have the strength to overcome the obstacles they face to have another chance with love?
Another Chance With Love
Pairing: M-M
July 31, 2020
Word Count:
98500
Character Identities:
Gay
Summary: The tall pines, the thick mist, the birdsong above his head...Barrett loves everything about living outside the remote mountain town of Lake Honor, but especially the peace and quiet. His days as a forest ranger are filled with unpredictable adventure, so home is the one place he knows he can count on. But even home has been a surprise of late, as his next door neighbor and good friend has suddenly passed away, and the house has been sold to someone new. He's not sure this change will be good. When the new neighbor, Ambrose, arrives, Barrett realizes that the man is a loner, like himself, and clearly not looking for a friend. Which is a pity, because Barrett finds him fascinating and incredibly good looking. Ambrose didn't move to the outskirts of nowhere to make a friend. But Barrett, his new neighbor, is kind and generous, and has soft brown eyes he can't stop thinking about. As he slowly warms up to Barrett, fate finds a way to push them together when danger and sabotage strike. Barrett saves Ambrose's life, and their bond is cemented. Ambrose isn't sure about letting in someone new, but Barrett hasn't proven to be anything but a good person. And a handsome one at that. As their lives entangle, and their relationship grows, neither man can ignore the attraction between them. But their pasts are complicated; an ex-boyfriend reappears, an estranged parent tries to get in contact, and Barrett's nephew falls ill. On top of that, the sabotage of forest ranger equipment grows more dangerous and Barrett is pulled into the investigation. Both men want to take their relationship slow, even with all the drama swirling around them. Ask Me For Fire is a love story drenched in atmosphere, suspense, and heartfelt connections. Tropes: forced proximity, slow burn, grouchy loners Content warnings: explicit sex; some violence and danger (mostly minimal and/or off-screen); mental health issues including anxiety and depression; abusive and manipulative family; neglectful family and past relationships
Ask Me For Fire
Pairing: M-M
August 1, 2022
Word Count:
121000
Character Identities:
Gay
Summary: A child's memory. A journey's end. Lance doesn't remember the time before Ulfr found him. It's a dark pit in his mind that he avoids at all costs. And yet, despite his best efforts, pieces start to fall, and echoes from the past begin to ring. However, he has little time to comprehend their meaning, since the Captain of the Imperial Army herself has come to collect him and bring him to the capital city of the Nifdem Empire. Whisked away to the gilded streets and glittering court of the Hill of Tarran, and then to the snowy reaches of Swenen, Lance and Gust will learn the answers to questions they've had from the start. And be forced to acknowledge their roles in the survival of the empire and the ripple effects of their actions. But such knowledge can come at a steep price. As allies and enemies begin to step from the shadows, Lance will learn the truth of his past and the price of his redemption, and all the pain that comes with them. While Gust will have to decide what he's willing to sacrifice to safeguard the one he loves.
Avenging Lance
Pairing: M-M
September 29, 2020