get 4 free books
We're an inclusive library of romance titles across the queer rainbow. Use the book search, our filter search, or the menu bar links. Join our weekly newsletter list, and we'll give you four free ebooks, and you'll be able to add books to your TBR list and "favorite" authors. Questions? Email scott@queeromanceink.com.
our blog
By scott
/ February 17, 2020
Title: The Students of Barrenmoor Ridge Series: The Barrenmoor Series Book Two Author: Jackson Marsh Genre: Contemporary, YA, Coming Out...
Read More
new from qri authors
Check out our "coming soon" titles here too.

Enforcing Emory-Second Edition
Pairing: M-M
February 2, 2020
T.A.G. You're Heard
Pairing: M-M
February 2, 2020
High Test
Pairing: M-M
February 1, 2020
Campus Call Boy
Pairing: M-M
February 1, 2020
MUSE of a GOD
February 1, 2020
Space Fox
Pairing: M-M
January 31, 2020
Lipstick Secrets
Pairing: M-M
January 31, 2020
Binding Breath
Pairing: M-M, M-M-M
January 31, 2020
The Mechanic's Fix
Pairing: M-M
January 31, 2020
Gone Away
Pairing: M-M
January 30, 2020
More Than A Superstar
Pairing: M-M
January 30, 2020
That Summer in Spain
Pairing: M-M
January 28, 2020
Enticing Enigma
Pairing: M-M
January 28, 2020
Florentine
Pairing: M-M
January 28, 2020
Once He Breaks
Pairing: M-M
January 27, 2020
Smoky Mist
Pairing: M-M
January 27, 2020
Sunset at Pencarrow
Pairing: M-M
January 25, 2020
A Shot at Perfect
Pairing: M-M
January 24, 2020
Blood Beneath Stone
Pairing: M-M
January 24, 2020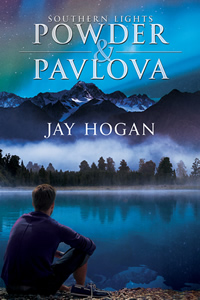 Powder and Pavlova
Pairing: M-M
January 23, 2020