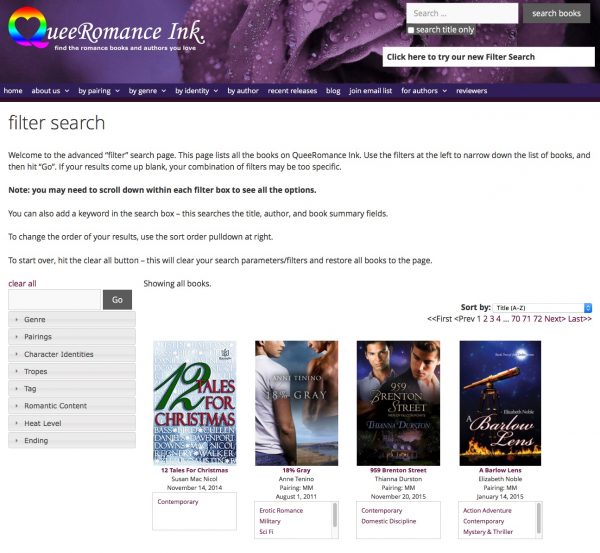 Hey all,
Our long awaited new feature is here! We just launched our filter search on Monday – you can play with it here:
http://www.queeromanceink.com/filter-search/
It's a great new way to zero in on exactly the kind of books you want. Please check it out, and if you have any questions or issues with it, email them to scott@queerscifi.com. We will be rolling out filtering and sorting on the various book pages (by genre, by pairing, and by identity) shortly.
We're also rolling out a new version of our "by author" page:
https://www.queeromanceink.com/by-author/
Complete with author pictures. 🙂
Enjoy!