Word Count:
127796
Character Identities:
Bisexual, Gay, Questioning
Summary: NBA Superstar CJ Wright lays with his blood spilling from his body. If help doesn't come fast, he will die. While waiting for someone to come and help him out of this unbelievable situation, he starts to fade away. As he loses consciousness, he travels back eight years to where it all started—on the campus of the University of North Carolina at Chapel Hill. At UNC, CJ encounters a group of people that helped send his life down unthinkable paths that he'll never forget. In the first entry of this trilogy, come take this journey with CJ as he opens Pandora's Box—unraveling and reliving everything that led up to this pivotal life or death moment.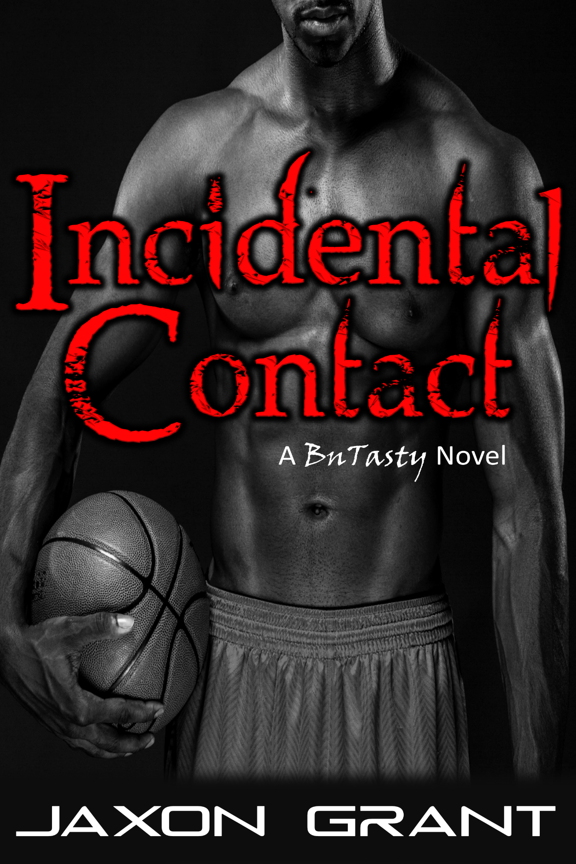 Incidental Contact
Pairing: M-M
July 1, 2014
Word Count:
101995
Character Identities:
Bisexual, Gay
Summary: NBA Superstar CJ Wright is still lying on the floor, unconscious, with blood gushing from his body. As he edges ever so closely to death, he continues to recall everything that brought him to this fateful day. In this segment, CJ enters his senior year at the University of North Carolina at Chapel Hill, where he deals with the issues of his lover. He engages in new life experiences that come back to haunt him. As CJ moves to the NBA, he is thrust into the life of the rich and famous. While things look good on the outside, he still battles the internal demons of his past. As CJ finally starts to become ok with his new reality, a situation disrupts everything, abruptly changing the course of his life. Join CJ in the second entry of this trilogy, as he comes into adulthood, and encounters more twists and turns that help to bring him to the unforgettable day of January 11, 2011.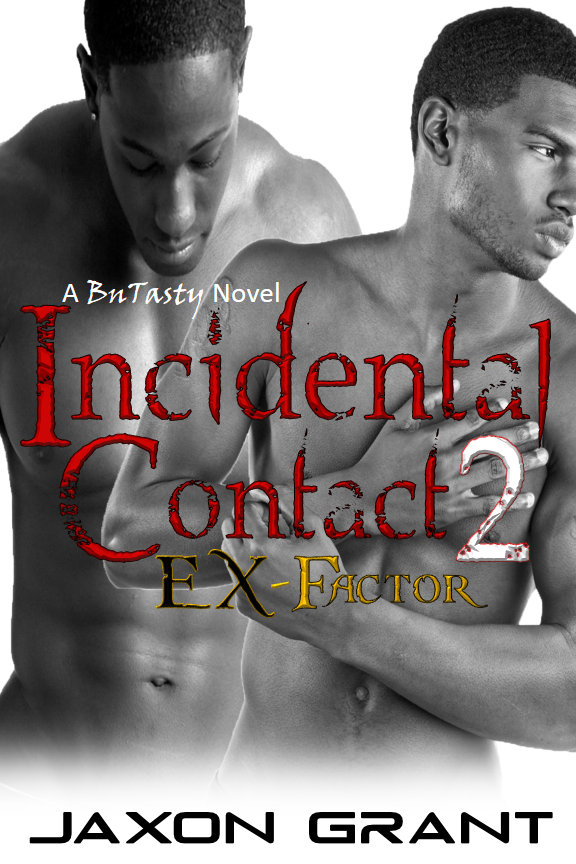 Incidental Contact 2: EX-Factor
Pairing: M-F, M-M
September 23, 2014
Word Count:
99818
Character Identities:
Bisexual, Gay
Summary: NBA Superstar CJ Wright's unconscious mind has been thrust back into the middle of a situation that abruptly changed the course of his life. As he fights with himself to avoid traveling down a slippery slope full of love, joy, heartache and pain, outside influences intervene, forcing CJ to make decisions that affect everyone around him. These decisions ultimately land him on the floor, with a gunshot wound to his body, on the unforgettable day of January 11, 2011. Just as he is about to give up his fight to live, he sees a body and hears a voice that changes everything. Then he spots something else. Afraid for the worst, CJ knows he has to do something or this will be the end. Will help arrive in time? Will CJ make it out alive? Who else is involved in this tragic situation? Will they live or will they die? Why did this happen? What was the motive? Finally, who is responsible for this heinous crime? Will justice be served? All of that and more will be revealed in the final entry of the Incidental Contact trilogy.
Incidental Contact 3: Deadly Intentions
Pairing: M-M
November 20, 2014
Word Count:
112466
Character Identities:
Gay, Lesbian
Summary: Trying to move past that fatal event from seven years ago has been hard for NBA superstar CJ Wright. He hasn't truly dealt with that tragedy from January 11, 2011, and the pressure of it all is starting to consume his life. CJ has made some questionable decisions with the media, and his personal life, and now everything is starting to boil over to the point of no return. He's on the hunt for redemption, but his past actions could have long-lasting impacts on his future. CJ will have to face a series of tough decisions that could forever change his life. In doing so, everything he loves is at risk in this inevitable do-or-die moment. In the next state over from CJ, trouble is looming for Governor J. Nehemiah Reed. The governor is in the midst of a highly contested re-election campaign, but there are forces working against him that could bring the governor, and his loved ones, to the brink of extinction. What will happen when the worlds of a superstar athlete and a rising politician with sights on the White House collide? Will CJ ever find real peace? Will his family remain intact after his new set of revelations? Will CJ ever find true love again? Who is really behind the governor's potential downfall? Will the governor fight off his enemies and win re-election? Will he still be standing once all the dust clears? One thing is for certain, after this series of events, the lives of both CJ and Governor Reed will never be the same. Join CJ on this new journey as the fourth book of the Incidental Contact series is guaranteed to be explosive and will leave you speechless.
Incidental Contact 4: Secret Lovers
Pairing: M-M
September 20, 2018