T.N. Nova grew up moving quite a bit due to his parents being in the military. He learned at an early age that being "different" had its pros and cons as well as learning that "fitting in" also brought about its own set of ups and downs. Because of that, T.N. stays true to himself and who he is while encouraging others to do the same.
Having been writing since a young age, T.N. always seems to have plots surfacing at the most random times. Music, books, art, and writing have always played a huge part in his life. T.N. Nova is an author of gay fiction and romance. Stories include everything from paranormal to contemporary, light and fluffy to dark or angsty as well as kinky.
T.N. currently resides in the desert southwest United States with his husband and their daughter. His not so guilty pleasures are Minecraft, music, geeky stuff, diet Dr. Pepper, and all things Thor and Loki. Anyone who knows him will tell you that he's Team Thorki all the way.
This author has been favorited by 4 users.
Contact Information:
Email Address: author@tnnova.com
Books By T.N. Nova
Stand-Alone Books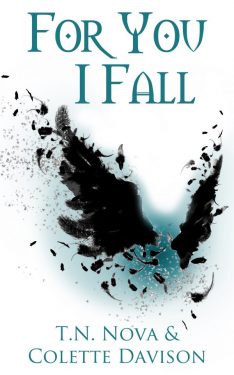 For You I Fall
Pairing: M-M
August 28, 2018
Series: Forever
Forever Lost and Found (Forever Series Book 1)
Pairing: M-M
March 27, 2019