Patient Lee is an author of Erotic Realism- stories based in reality, infusing the mundane with the erotic. She doesn't write about billionaires or presidents, nobility or celebrities. Her stories are about real people inspired by the real people she sees in everyday life-depressed teenagers, blue-collar workers, teachers and custodians, the middle-class, people living in trailer parks or in campgrounds, crab fishermen and college students.
Her ideas come from a variety of sources-an overheard sentence, a song, an announcement ("Come with a friend and save two dollars!"). She selects the pairing (straight, LGBT) for the story based on what best works with the characters, which results in a variety of tales. Her work reflects the duality of her nature. Regular, boring job, quiet, laid-back disposition, but lustful and sensuous in the bedroom. Her stories often deal with unpleasant themes- depression, bullying, environmental issues, natural disasters- but in a manner that leaves the reader uplifted, hopeful, and satisfied.
Patient Lee works full-time and has a husband and three children. She writes when she can, sometimes balancing the laptop on her knees and a cat on her chest. In the summer, she spends many hours at a folding table under a canopy at her camper, writing and sipping chardonnay or a super-hoppy IPA.
Contact Information:
Email Address: erotica@patientlee.com
Books By Patient Lee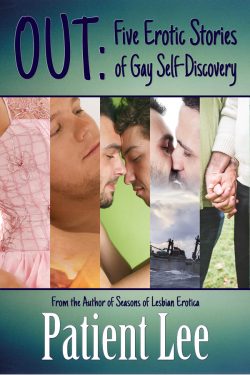 OUT: Five Erotic Stories of Gay Self-Discovery
Pairing: MM, MMF
July 30, 2016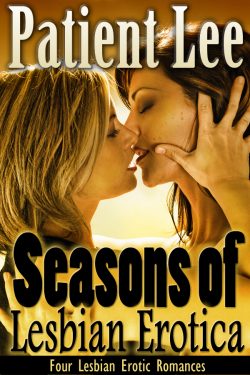 Seasons of Lesbian Erotica
Pairing: FF
March 29, 2016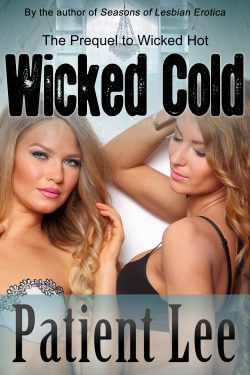 Wicked Cold
Pairing: FF, MF
September 15, 2015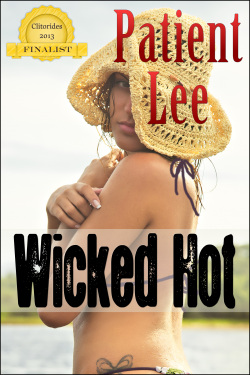 Wicked Hot
Pairing: FF, FFM, MF, 4+ or Other
July 24, 2015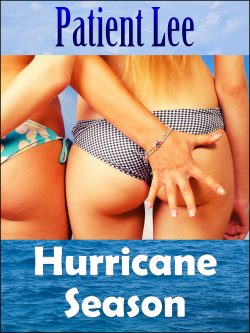 Hurricane Season
Pairing: FF, FFM, 4+ or Other
May 21, 2015