Author Morticia Knight spends most of her nights writing about men loving men forever after. If there happens to be some friendly bondage or floggings involved, she doesn't begrudge her characters whatever their filthy little hearts desire. Even though she's been crafting her naughty tales for more years than she'd like to share—her adventures as a published author began in 2011. Since then, she's been fortunate enough to have several books on bestseller lists along with titles receiving recognition in the Rainbow Book Awards, Divine Magazine and Love Romance Café.
Once upon a time she was the lead singer in an indie rock band that toured the West Coast and charted on U.S. college radio. She currently resides on the North Oregon coast and when she's not fantasizing about hot men, she takes walks along the ocean and annoys the local Karaoke bar patrons.
This author has been favorited by 20 users.
Contact Information:
Email Address: info@morticiaknight.com
Books By Morticia Knight
Stand-Alone Books
A New Beginning For Angelo
Pairing: M-M-M
July 10, 2018
Rocked Hard
Pairing: M-M
August 21, 2018
Series: Command & Care
Boy Issues
Pairing: M-M
July 30, 2020
Born Daddy
Pairing: M-M
October 30, 2020
Series: Father Series
In the Name of the Father
Pairing: M-M
August 30, 2019
For the Love of a Boy
Pairing: M-M
December 6, 2019
Now and Forever
Pairing: M-M
March 30, 2020
Series: Kiss of Leather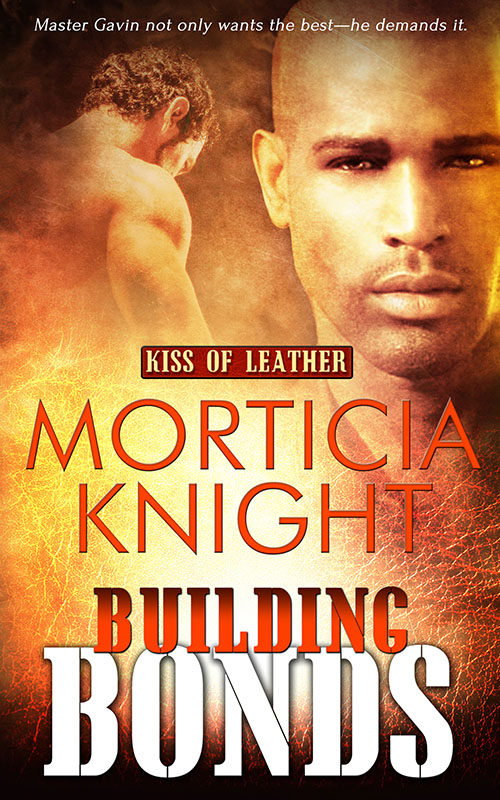 Building Bonds
Pairing: M-M
August 11, 2015
Safe Limits
Pairing: M-M
December 22, 2015
Bondage Rescue
Pairing: M-M
February 16, 2016
Grand Opening
Pairing: M-M
August 23, 2016
Gaining Trust
Pairing: M-M
January 24, 2017
Cutting Cords
Pairing: M-M
May 23, 2017
Facing Fears
Pairing: M-M
July 4, 2017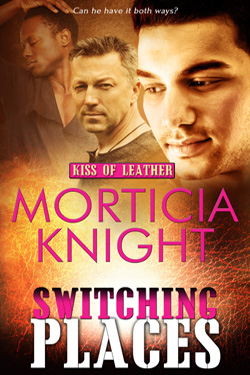 Switching Places
Pairing: M-M-M
February 27, 2018
Kink Aware
Pairing: Includes NB, 4+ or Other
December 18, 2018
Series: Naughty or Nice
Dear Daddy, Please Keep Me
Pairing: M-M-M
January 8, 2021
Series: Play Series
Role Play
Pairing: M-M
June 2, 2016
Bondage Play
Pairing: M-M
October 6, 2016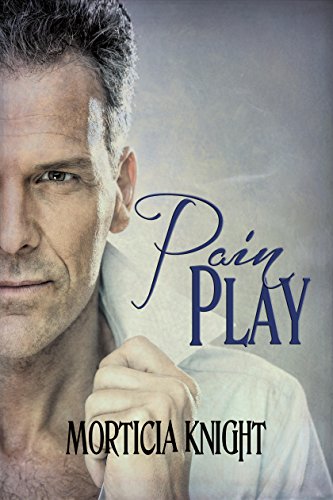 Pain Play
Pairing: M-M
January 18, 2018
Play Series Box Set (Volumes 1 - 3)
Pairing: M-M, 4+ or Other
March 26, 2018
Series: Road to Rocktoberfest
VIP Access
Pairing: M-M
November 20, 2020
Series: Soul Match
Slave For Two
Pairing: M-M-M
September 20, 2016
Cherished by Two
Pairing: M-M-M
April 25, 2017
Hiding From Two
Pairing: M-M-M
August 29, 2017
Surrendering For Two
Pairing: M-M-M
November 28, 2017
Fighting For All
Pairing: M-M-M
May 15, 2018
Series: The Hampton Road Club
Hesitant Heart
Pairing: M-M
October 27, 2018
Rules of Love
Pairing: M-M