I like my reads hot, fast, and edgy, and strive to give my own stories the same intensity. After a deep dive on the unforgiving world of gangsters with my debut novel Wild Hearted, I divide my writing time between romantic suspenses, dark erotic romances, and crime thrillers.
I'm signed with Evernight Publishing, Decadent Publishing, and Insatiable Press, but I've also self-published half of my works and participated in the making of several anthologies.
This author has been favorited by 1 user.
Contact Information:
Email Address: leabronsen@yahoo.com
Books By Lea Bronsen
High-Risk Fever
Pairing: M-F, M-M, M-M-F, M-M-M, 4+ or Other
November 7, 2014
Dark Captive: Manlove Anthology
Pairing: M-M
May 18, 2016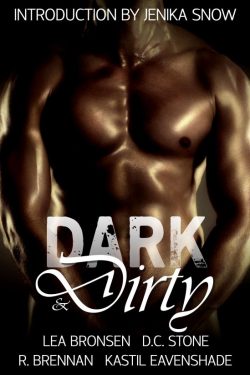 Dark and Dirty
Pairing: M-F, M-M
November 16, 2016
Torn Avenger
Pairing: M-M
September 20, 2017
The Audition
Pairing: M-M, M-M-M, 4+ or Other
October 20, 2017
Dirty Brilliance
Pairing: M-M
December 20, 2019