I get asked about my name a lot. It's not something exotic, though. "Kaje" is pronounced just like "cage" – it's an old nickname.
I live in Minnesota, where the two seasons are Snow-removal and Road-repair, where the mosquito is the state bird, and where winter can be breathtakingly beautiful. Minnesota's a kindly, quiet (if sometimes chilly) place and it's home now.
I've been writing for far longer than I care to admit (*whispers – forty years*), mostly for my own entertainment. I mainly publish M/M romance (with added mystery, fantasy, historical, SciFi…) I also have a few Young Adult stories released under the pen name Kira Harp.
My husband finally convinced me that after all that time writing for fun, I really should submit something, somewhere. My first professionally published book, Life Lessons, came out from MLR Press in May 2011. I have a weakness for closeted cops with honest hearts, and teachers who speak their minds, and I had fun writing the four novels and three freebie short stories in the series. I've been delighted by the reception Mac and Tony have received.
I now have a good-sized backlist in ebooks and print, both free and professionally published. A complete list with links can be found on my Books page.
I also have  an author page on Goodreads where I do a lot of book reviews. You can find me to chat there– I hang out on Goodreads a lot because I moderate the  Goodreads YA LGBT Books group there. I also post free short YA stories on that group, more than 50 of them so far. Or find me on Facebook – https://www.facebook.com/KajeHarper
This author has been favorited by 46 users.
Contact Information:
Books By Kaje Harper
A Midnight Clear
Pairing: M-M
January 12, 2021
Bound by Memories
Pairing: M-M
December 19, 2020
Powered by Ghosts
Pairing: M-M
November 26, 2020
Marked by Death
Pairing: M-M
October 24, 2020
Tracefinder: Choices
Pairing: M-M
July 30, 2020
Fair Isn't Life
Pairing: M-M
July 7, 2020
Changes Going On
Pairing: M-M, M-M-M
March 26, 2020
Shooting Star
Pairing: M-M
December 14, 2019
Changes Coming Down
Pairing: M-M-M
November 30, 2019
Love and Lint Rollers
Pairing: M-M
October 9, 2018
Gift of the Goddess
Pairing: M-M
May 10, 2018
Don't Plan to Stay
Pairing: M-M
December 9, 2017
Building Forever
Pairing: M-M
October 14, 2017
And to All a Good Night
Pairing: M-M
April 18, 2017
Rejoice, Dammit
Pairing: M-M
December 19, 2016
Unsafe Exposure
Pairing: M-M
September 9, 2016
Tracefinder: Changes
Pairing: M-M
August 4, 2016
Tracefinder: Contact
Pairing: M-M
January 8, 2016
Chasing Death Metal Dreams
Pairing: M-M
August 2, 2015
Life, Some Assembly Required
Pairing: M-M
June 9, 2015
Second Act
Pairing: M-M
January 4, 2015
Nelson & Caleb
Pairing: M-M
October 3, 2014
Unjustified Claims
Pairing: M-M
September 19, 2014
The Family We Make
Pairing: M-M
August 14, 2014
Laser Visions
Pairing: M-M
July 12, 2014
The Family We're Born With
Pairing: M-M
December 14, 2013
Nor Iron Bars a Cage
Pairing: M-M
October 4, 2013
Learning Curve
Pairing: M-M
September 6, 2013
Sole Support
Pairing: M-M
June 4, 2013
Unwanted Appeal
Pairing: M-M
April 24, 2013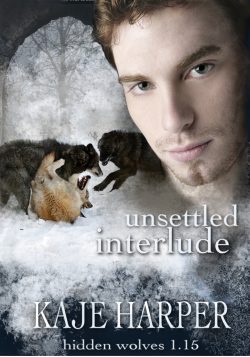 Unsettled Interlude
Pairing: M-M
April 14, 2013
Compensations
Pairing: M-M
December 8, 2012
Home Work
Pairing: M-M
October 5, 2012
Possibilities
Pairing: M-M
October 2, 2012
Show Me Yours
Pairing: M-M
July 29, 2012
Into Deep Waters
Pairing: M-M
May 8, 2012
Unexpected Demands
Pairing: M-M
March 23, 2012
The Rebuilding Year
Pairing: M-M
March 6, 2012
Where the Heart Is
Pairing: M-M
December 30, 2011
Unacceptable Risk
Pairing: M-M
October 14, 2011
Full Circle
Pairing: M-M
September 14, 2011
Breaking Cover
Pairing: M-M
July 22, 2011
Like the Taste of Summer
Pairing: M-M
July 11, 2011
Life Lessons
Pairing: M-M
May 3, 2011
Lies and Consequences
Pairing: M-M
April 5, 2011