Jocelynn Drake is a wanderer, a dreamer, and a troublemaker. She likes visiting strange, new worlds and chatting with her characters. When she's not hammering away at her keyboard or curled up with a book, she can usually be found cuddling with her cat Demona or flinging curses at the TV while playing a video game.
Outside of books, cats, and video games, she is completely enamored of Bruce Wayne, Ezio Auditore, travel, tattoos, explosions, fast cars, and Anthony Bourdain (but only when he's feeling really cranky).
She is the author of the urban fantasy series: the Dark Days series and the Asylum Tales. She is currently co-authoring two gay romance series with Rinda Elliott – the Unbreakable Bonds and Ward Security series. And she squeezes in a few solo projects when she can.
This author has been favorited by 20 users.
Contact Information:
Email Address: jocelynn.drake@gmail.com
Books By Jocelynn Drake
Series: Exit Strategy
Deadly Lover
Pairing: M-M
October 26, 2018
Lover Calling
Pairing: M-M
April 12, 2019
Vengeful Lover
Pairing: M-M
June 7, 2019
Final Lover
Pairing: M-M
August 16, 2019
Series: Ice and Snow Christmas
Walking on Thin Ice
Pairing: M-M
November 22, 2016
Ice, Snow, & Mistletoe
Pairing: M-M
November 21, 2017
Snowball's Chance
Pairing: M-M
November 23, 2018
Defrosting Jack
Pairing: M-M
November 29, 2019
Series: Lords of Discord
Claiming Marcus
Pairing: M-M
October 31, 2019
Saving Rafe
Pairing: M-M
March 6, 2020
Series: Pineapple Grove
Something About Jace
Pairing: M-M
December 28, 2018
Drew & Mr. Grumpy
Pairing: M-M
August 13, 2019
All For Wesley
Pairing: M-M
October 4, 2019
Series: Unbreakable Bonds
Shiver
Pairing: M-M
October 27, 2015
Unbreakable Stories: Lucas
Pairing: M-M
June 21, 2016
Shatter
Pairing: M-M
April 26, 2016
Unbreakable Stories: Snow
Pairing: M-M
December 29, 2016
Torch
Pairing: M-M
October 24, 2016
Unbreakable Stories: Rowe
Pairing: M-M
June 20, 2017
Devour
Pairing: M-M
April 27, 2017
Unbreakable Stories: Ian
Pairing: M-M
August 2, 2017
Blaze
Pairing: M-M
June 22, 2018
Fracture
Pairing: M-M
March 29, 2019
Ignite
Pairing: M-M
July 26, 2019
Rialto
Pairing: M-M
December 16, 2019
Lucas and Andrei
Pairing: M-M
February 12, 2020
Series: Ward Security
Psycho Romeo
Pairing: M-M
October 27, 2017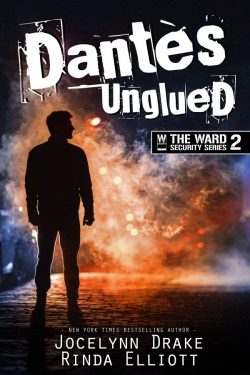 Dantes Unglued
Pairing: M-M
January 24, 2018
Deadly Dorian
Pairing: M-M
April 13, 2018
Jackson
Pairing: M-M
February 15, 2019
Sadistic Sherlock
Pairing: M-M
September 28, 2018
King of Romance
Pairing: M-M
February 15, 2019
Killer Bond
Pairing: M-M
May 20, 2019